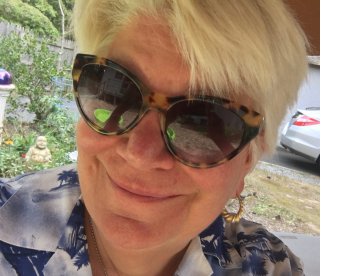 Dear Friends,
We are living in troubling times. The world has always been a mixture of people, purposes, and problems. The only security comes from within. No one outside of us can do it for us.
In the past decade more than ever we see and experience more of the diversity of realities that we live in.
Learning to stay sane and navigate a continuously changing landscape is calling us all to higher wisdom in our life.
The roles and rules of the past have not worked for a long time. Letting go of should's and expectations allow us to see, hear and deal with what is.

It always begins with us. Our mind and heart create our reality. Making life work for us is always key. We are not here to change others we are here to be us and do our best and see what is called for as purpose in our life.
Learning to live our highest self allows us to live a life of true freedom and fun.
Be The Medicine encourages you to Be The One, the example, the change you want to see in the world. As we raise our selves and our children to be empowered by wisdom and responsibility the world we live in changes dramatically.
Be patient, loving and kind to you and all. We are all in earth school, walking our walk in peace and harmony or anything else we choose.
Always in Love, Janet StraightArrow,
Be The Medicine, Live the Power of You!
Offerings below as I continue to write and plan future offerings in media and in person. Blessings as we finish this year. Enjoy the prescious present!

| | |
| --- | --- |
| "So excited to share energy and wisdom this weekend. Join us. Know how to heal you on profound levels and support others too. A healer heals themselves every day and Janet teaches you ways to Be The Medicine for you and help others too. This is a strong foundation for personal and professional healers. Join Us. Healing and Holistic practitioners, Massage therapists, Chiropractors and Psychology therapists can be eligible to revive CE credits for your license for this class and others I teach. Students have used my classes for CE credits for many years." Janet StraightArrow | This class is an enlightenment experience. We move into the center of our self and soul and experience the truth of who we are. In this course, we learn the direct experience of us that moves us light years ahead on our journey naturally. Bringing it back into our everyday lives makes everything work more easily. Learning to walk our unique walk builds confidence and courage. Begin the New Year clear and ready to manifest your destiny. Join us." Janet StraightArrow Soul Shamanism-Be The Medicine Janet travels for groups. |
Reiki Energy Medicine Class 11/4+5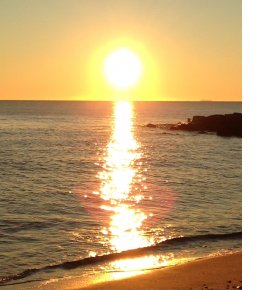 Learn this hands-on-healing art for Healers and Everyone Ready to Heal Self & Others. This comprehensive professional level course, offers practical healing and energy work teachings in addition to Reiki attunements, meditations and practice with everyone receiving a full healing session.

Usui Reiki 1 Certificate, Reiki 1 book, and recordings of class.

PERSONAL. Reiki empowers your own healing abilities. Reiki is used to speed up healing, relieve pain, aids sleep, relieve stress, improve circulation, aid digestion, increase energy and stamina, balance the body, clear negativity, and heighten psychic abilities, aids connection to your higher power and much more! Healing can occur on all levels- physical, emotional, mental and spiritual.

PROFESSIONAL. You will learn how to help heal yourself and others in your life. You are also trained to work with clients if you choose to work professionally. This bodywork modality is a perfect professional enhancement for massage therapists, medical, dental and veterinary practitioners, ministers, psychologists and all who reach out to help people and animals heal.Please come ready to learn and enjoy!

DETAILS. You receive sets of attunements to the Reiki 1 Universal energy which awakens healing in you and the ability to channel to others. We learn beginning levels of scanning and working with chakras and many levels of us and healing. We experience meditations and connections to healing guides. We learn hand positions, intuitive healing and more, along with the Reiki creed.

THE EXPERIENCE. Reiki is a hands-on method of bodywork. Hands are placed on the body or just above the body according to your comfort. Each student has an opportunity to receive healing and give it as we practice with each other in every class. You leave feeling relaxed, refreshed and energized.

EXTRAS. Janet extensive years of experience and teaching offers you a powerful opportunity to optimize the healing with added teachings to enhance the ability for you to use this in everyday life, attain great results, understand, and give and receive deep healing and relaxation. You also learn how to work with energy in your everyday life. Great class for Yoga teachers, psychologists, parents, caregivers, and anyone who helps others...everyone.

TEACHER. Janet StraightArrow, Reiki Master, Medical Intuitive, and Shaman has been teaching healing for 35 Years-Reiki for 21 years. Complete class $350. RSVP ASAP so I can print book before class.

Recording of class and Reiki 1 book added to the class. CE Credits available.
www.PayPal.me/JanetStraightArrow or bring check or cash.


Class at Be The Medicine, 39 Greenwood Ave, Madison, NJ 07940



The Magic of Transformation 11/19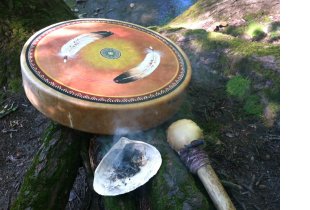 Advanced Shamanism to Heal Our Life
Sunday, November 19, 10 am to 5pm

We have a lot of tools and practices and in this class we experience and use them for deeper healing and permanent transformation. After the Magic of Alignment, we move on to the teachings and practices in ways that we can trust and appreciate the results.

How can we use the Shamanic practices to transform our life at a base level and even change the energetics of parts of our life story as if it never occurred?

In doing this work we can experience rebirth in magical ways and even heal our DNA. It is what I love about pursuing Shamanism and soul level healing.

Be The Medicine began with a knowing that we do not have to suffer or be in pain. As a child I knew that there was another reality and I wanted to discover it and share it with others.

How do we change our patterns and awaken consciousness on all levels of alignment with this truth? We will use Soul Shamanism and Toltec advanced practices and teachings on specific issues we want to heal in us.

There is a purpose for each journey. Past lives, this life and genetic components all come together as we seek answers and healing on subtle and major issues of our health and life.

As you prepare, stay open to what is ready to awaken and heal in you. What do you struggle with that you are ready to heal? Even genetics and family patterns can be healed. Is there a disease or life problem on any level that seems to stalk you? Let's call it out with full intention for resolution.

Know the power of you and your command of healing. Let's go to the core and discover the purpose and heal it and learn to have confidence to continue this as a daily or regular practice.
As you can see this class is all about you. Be ready to transform and be empowered as this opens up your life in magical ways. Enlightenment happens as we let go of who we are not and awaken to light and love within.

$185. Prepaid by 11/16. $205. After. Charge it with www.PayPal.me/JanetStraightArrow or send check to Janet StraightArrow, 39 Greenwood Ave, Madison, NJ 07940
If you missed the Magic of Alignment class call me 973-647-2500.

I am excited to share this advanced level work with students who are ready for more.

Be One with Your Soul 12/2+3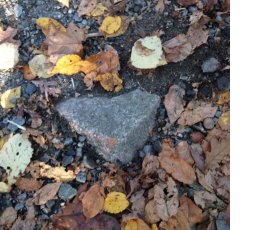 A Beautiful New Beginning.
A profound gift of connection and healing. Become one with you as you explore this practice from Siberian Shamans. A grounded spiritual practice that awakens you to your soul so you experience immediate knowledge of who you are and why you are here.

Join Janet StraightArrow as she initiates you into your-soul-self, you will explore your inner space that directly reflects your body and entire life. You will never feel alone again. You have direct access to your inner wisdom and knowledge.

This Universal, Spiritual Shamanic practice makes the mystical – practical, immediate and real in everyday life and eventually working with others.

Awaken Medical Intuition and other spiritual gifts and abilities. A great class for healers, teachers, therapists, coaches and All who are ready to Be and Live who they truly are. From this day forward you will feel empowered by the depth of your soul, self and all of your personal connections and tools received from this experiential class. Your life purpose awakens and readies you to move forward in all areas of your life in profound, simple, clear ways.

Meet and learn grounded ways to experience your guides and teachers. Heal yourself deeply and directly from present concerns and past hurts. Find inner peace, tranquility and knowing.

Enjoy this profound addition to your spiritual healing tool bag that is a precious gift. Soul Shamanism takes Shamanic Practice to new deeper and higher levels for Shamanic Practitioners, Healers, and everyone. This class is an important beginning to assist you to Be The Medicine.

Prepay $325 by 11/24, After $355 till 12/1 www.PayPal.me/JanetStraightArrow or send check to Janet StraightArrow, 39 Greenwood Ave, Madison, NJ 07940 Janet@Bethemedicine.com 973-647-2500


Energy + Shamanic Wisdom Sessions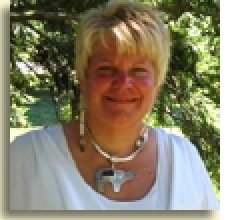 Imagine sitting with a Wise Medicine Woman and enjoying a listening ear and open heart offering deep healing and a higher perspective on your life. Life makes sense from this place and you move gently into better relationships, health, life and work situations.

Bringing out the best in you she also sees where the pain and illusions reside and assists you to release them. Even in the darkest time, she reflects the light for you to see your way home to a better, healthy, happy, life.

Janet sees and hears things that you do not. From truth, wisdom and love all is revealed in ways that help you love yourself and others through whatever challenges are occurring.

One session moves you light years ahead, your life has new meaning and purpose. Things that bothered you are brought into clear focus and purpose that free you from struggle and pain.

Health challenges are faced with possibilities of complete healing on all levels. Step by step you dive into causes and solutions. Energy work, Shamanic work and many more ways are applied. You leave with simple, clear teachings and tools that move you forward easily. StraightArrow offers a direct path to freedom, fun and a meaningful life.

TRAVEL Come to work with Janet for a half day, full day or two. Clients of all ages come in from distance and go deep in HEALING on all levels. Great movement and realignment to your best self, relationships, work and health. Great for people with cancer and other diagnosis that requires deep level healing on all levels.

SPIRITUAL GUIDE. StraightArrow moves you light years ahead on your journey as is perfect for you. Leave feeling refreshed, relaxed hopeful with teachings, tools and abundant energy and inspiration to achieve your goals. Janet works with other healthcare and therapy professionals on your team. See testimonial pages for more information.
Enjoy the Journey,
Janet StraightArrow Info@Bethemedicine.com 973-647-2500
Make an appointment today. Phone, Skype or in person sessions possible.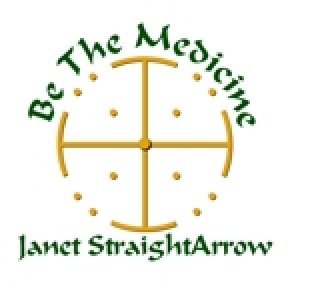 https://vimeo.com/channels/newbeginnings/225587167
Enjoy this pretty full interview with host Karen Delk on her Princeton, NJ TV show New Beginnings from June 2017 we discuss my unusual journey and how Be The Medicine unfolded, Shamanism, what healing really is, and so much more.