Global Research and Evidence

A free course featuring maternal health experts and evidence across disciplines including epidemiology, health systems, economics, advocacy, programming, obstetrics and midwifery. It's designed for those considering or taking postgraduate study in maternal health or a related topic such as public health, global health or medicine and covers content from high-, middle- and low-income settings. It's offered by the Lancet Maternal Health Series.

Course Start Dates
November 27, 2017
February 12, 2018.
Register Here
32nd Annual International Confederation of Midwives Triennial Congress
June 21-25, 2020
Bali, Indonesia
Registration Now Open
St. Paul's Hospital
(SPHMMC)
Ethiopian Midwives Association
Click here for the
MNCH Newsletter Archives
Please send interesting articles via email, Facebook or Twitter
Meseret Desta Haileyesus, Editor
Email - Mesi
Twitter - @mesidesta
"Birth is about making mothers....strong, competent, capable mothers who trust themselves and know their inner strength."
Barbara Katz Rothman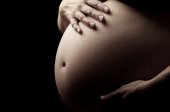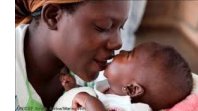 W
elcome to the 46th edition of our Mother and Child Health Newsletter.
This issue includes updates from workshops, technical guidelines, recent publications and news. Our goal is to keep you informed on Maternal, Newborn and Child Health in Ethiopia, Africa and beyond.
If you have comments about this or any other editions, contact the project or our
editor, Meseret Desta.
Ten Health Centres Commit to Improved Quality of Care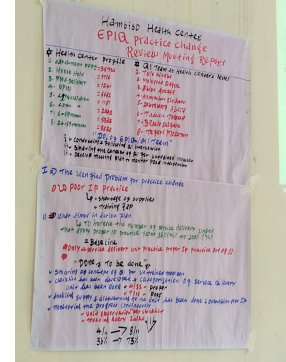 Health professionals from ten health centres in our project implementation area participated in EPIC (Evidence-based Practice for Improving Quality) training this past July.
EPIC training is more than just quality control because it empowers staff to better identify the

root cause of institutional problems resulting in a reduced quality of care. EPIC training reinforces a ten-step process and results in PDSA (Plan-Do-Study-Act) action plans which measurably improve maternal and neonatal care. To conclude the training, work teams from the ten health centres made firm commitments to implement SMART (Specific, Measurable, Achievable, Relevant and Timely) quality improvement goals within one month of completing the training. For example, health centre work teams used EPIC training to identify simple ways to reduce infection, decrease cross contamination, as well as improve data collection and reporting.
Canadian neonatal health care providers have been participating in this specialized training since 2003 because it greatly improves a health care provider's ability to give quality care.

Learn more about EPIC training in action here.
The Pinard Horn- 120 Years of Fetal Heart Rate Monitoring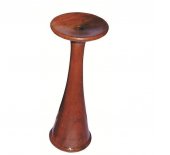 Created in 1895 by Adolphe Pinard, the Pinard Horn stethoscope, was developed to advance pregnancy care by providing an effective method for monitoring fetal activity. Unlike a regular stethoscope, which may not be able to detect the fetus' heartbeat, the Pinard Horn amplifies the fetal heartbeat and produces a clearer sound. The end with the opening is placed against a pregnant woman's belly and the flat end is placed against the the listener's ear. Monitoring fetal heartbeat and position is important because each serves as an indicator of fetal health.
Further Reading
Midwifery Educator Core Competencies
If used appropriately, midwifery core competencies can contribute to the improvement of quality midwifery education and services. In a document published by the World Health Organization, there are eight core competencies for midwifery education.
Ethical and legal principles of midwifery

Midwifery practice

Theoretical learning

Learning in the clinical area

Assessment and evaluation of students

and programs

Organization, management and leadership

Communication

Leadership and advocacy and Research
These core competencies can be used to develop innovative curriculum content and teaching approaches, as well asprovide strong, effective links between theory and midwifery practice.
Further Reading
30 Million Newborns Could Die by 2030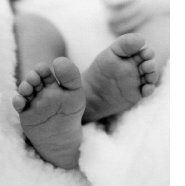 According to the report 'Levels and Trends in Child Mortality 2017' released by UNICEF, the World Health Organization, the World Bank and the Population Division of UNDESA which make up the Inter-agency Group for Child Mortality Estimation (IGME), 30 million newborns could die by 2030.
The report reveals the number of children dying before the age of five is at a new low, with 5.6 million in 2016, compared to nearly 9.9 million in 2000. However, the proportion of under-five deaths in the newborn period has increased from 41 to 46 per cent during the same period.
Stefan Swartling Peterson, UNICEF Chief of Health said, "The lives of 50 million children under-five have been saved since 2000, a testament to the serious commitment by governments and development partners to tackle preventable child deaths."
Further Reading
Multiple Micronutrient Supplements for Mothers Improve Survival for Newborn Girls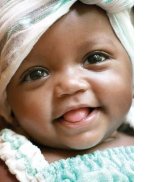 Multiple micronutrient (MMN) supplements given to pregnant women reduced deaths among female newborns and provided better birth outcomes than iron and folic acid supplements alone, especially among anemic and undernourished women, according to a new study from Harvard T.H. Chan School of Public Health researchers and colleagues. They found no evidence to support concerns that MMN supplements pose health risks for pregnant women.
The findings suggest antenatal care guidelines released last year by the World Health Organization (WHO), which expressed reservations about the use of MMN supplements in low- and middle-income countries, should be reconsidered. "This paper fills an evidence gap that may have prevented national and global policy adoption and scale-up of this intervention. We hope this research leads to re-examination of global and national guidelines for antenatal care, " said a co-author Emily Smith.
Further Reading
No Safe Amount of Alcohol During Pregnancy

Drinking even small amounts of alcohol during pregnancy can have a devastating effect on the developing fetus, says new research from Binghamton University. A team of scientists found even a small amount of alcohol produced significant amounts of anxiety in children that lasted into adulthood.
Numerous past studies have shown alcohol damages developing fetuses, inducing birth defects and, depending on how much alcohol is consumed, can increase the risk of miscarriage, prematurity, stillbirth or sudden infant death syndrome (SIDS). This study, however, was the first to use low levels of alcohol, exclusively, to reach its conclusions.
Further Reading
Group-B Strep Responsible for 147,000 stillbirths, baby deaths each year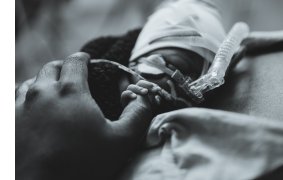 A bacterial infection found in 25 per cent of pregnant women worldwide is responsible for an estimated 147,000 stillbirths and infant deaths each
year. The study published in Clinical Infectious Diseases is the first comprehensive look at the impact of the of Group-B Streptococcus (GBS) infection. A pregnant women carrying the bacteria can pass it to her fetus via the amniotic fluid or during delivery through the birth canal. Babies and fetuses are particularly vulnerable because of their undeveloped immune systems.
If untreated, GBS can lead to meningitis and septicemia, which can be deadly. Babies who survive may develop cerebral palsy or permanent sight and hearing problems. Work is currently underway to develop a GBS vaccine. The findings, led by researchers at the London School of Hygiene and Tropical Medicine, estimate out of 410,000 GBS cases each year, there will be 147,000 infant deaths and still births.
Further Reading
Study Finds Infertility Increases Risk of Death in Women

New research from the University of Pennsylvania's School of Medicine have found women who experienced infertility are at an increased risk of death.
Women with a history of infertility have a 10 per cent increased risk of death compared to those without reported infertility struggles, according to results of a new study from researchers at the Perelman School of Medicine at the University of Pennsylvania. The study, which examined the association between infertility and mortality, as well as specific causes of death, also showed women with a history of infertility have a 20 per cent increased risk of cancer related mortality. Further Reading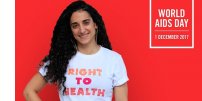 World AIDS Day
December 1, 2017
In the lead up to World AIDS Day on December 1, UNAIDS has launched this year's World AIDS Day Campaign.
The campaign, My Health, My Right, focuses on the right to health and explores the challenges people around the world face in exercising their rights. Visit the campaign website or Facebook page for resources, including communication materials to support your personal campaign.