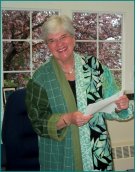 One of the reasons I like to read poetry is that poets force us to pay attention. They see things most of us miss, either because we are so busy, rushing on to the next thing, or too self-absorbed to pause and notice what's right in front of us.
Poet Mary Oliver lives in Provincetown, Massachusetts (at the tip of Cape Cod) in a modest little house a few blocks from the main street.
In a poem entitled "Praying*" she wrote:
It doesn't have to be
the blue iris, it could be
weeds in a vacant lot, or a few
small stones; just
pay attention, then patch
a few words together and don't try
to make them elaborate, this isn't
a contest but the doorway
into thanks, and a silence in which
another voice may speak.
She named her modest Cape Cod cottage, "Gratitude," and in another poem, she explains:
I go out to the dunes and look
and look and look
into the faces of the flowers
such gifts bestowed
can't be rejected.
If you want to talk about this
come to visit. I live in the
house near the corner, which I have named
Gratitude.
The first time I read those lines I thought, "If I ever have a cabin I want to name it Gratitude too!" And then I realized I can live there anytime I want.
A blessed Thanksgiving to you all!
— Pastor Diane
Brief Congregational Meeting After Worship on December 10


Please plan to join us for a short update on finances and to adopt a revised budget for 2017-2018.
Holiday Volunteer/Donation Opportunities

Help with a Hot Thanksgiving Weekend Meal at Camp Second Chance/White Center
Saturday, November 25 at 2:00 pm
9701 Myers Way 98108
Volunteers are needed to set up, serve, eat and enjoy, and clean up. The hot meal is being provided by Operation Sack Lunch, so all we need to do is provide paper plates, cutlery, cups, drinks and garbage bags. Please contact Cinda Stenger or Shannon Peterson if you can join in.

Bring: Serving utensils, drinks, and donations of warm clothing, socks, hats, gloves, etc.


# # #



Alki UCC Adopts Two Families for the Holidays
Our church is once again adopting families who have endured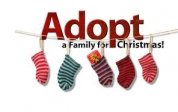 domestic violence and/or homelessness and are now being supported by Multi-Communities.

The families are:
Lynette (Mom), Jasmina, age 9; Ella, age 8; Josephine, age 4; and Jonathan, age 3
and
D.H. (parent); child, age 16.

We'll have their Wish Lists and signup sheets at the church beginning next Sunday.


About Multi Communities
Led by Executive Director Bettie Williams Watson, Multi Communties grew from a single church Domestic Violence Program Ministry into an effective Seattle-based nonprofit offering vital services to individuals, groups and organizations throughout the Greater Seattle area and beyond.

Known for its multi-layered creative solutions to violence in communities, M.I.C. services include outreach and support for victims/survivors of violence, faith communities and people who have behaved, or are at risk of behaving violently.



# # #





See story in Prayers section below


about donations requests for the Johnson Family.





# # #



Alki UCC & KHN to Serve Christmas Meal at Camp Second Chance Late Christmas Morning
Call for Volunteers & Donations for Gift Bags
Alki UCC & KHN will join forces to prepare for and serve a meal for residents at Camp Second Chance late Christmas morning.

Save the date(s)! There will be a two-evening effort (Monday, December 18 and Tuesday, December 19) at the West Seattle LDS Church, 44th and Andover, to put together gift bags to accompany the three meals to be offered to homeless and hungry people during Christmas weekend.

KHN and Alki UCC will be collecting donations of food, hygiene and personal items for gift bags for people in West Seattle and White Center for the holidays. The list of items is below.

Do you work at a place like Costco? Starbucks? Safeway? If you have the connections or personal wherewithal to get any of these items in bulk, please contact KHN at tikkunolam@khnseattle.org.



This is the list of requested items:
soap feminine hygiene reading glasses socks
hats gloves gallon zip bags deodorant
oil cloth shopping bags word search books
decks of cards pens fruit cups protein bars
custard cups bags of snack mix generic kid gifts
markers flashlights toothbrushes toothpaste
floss fleece blankets


NOTE:
KHN is also collecting socks, gloves, hats and toiletries
to distribute on December 9 when they host the Westside Interfaith Network community meal in White Center.
You can bring them any time to the donations bin in the Narthex through December 8.

In Our Prayers:
Joe Aprile came home from the hospital on Saturday afternoon. Hooray!

Lisa Burke finally got moved to Mount St. Vincent late Tuesday afternoon. You can reach her directly by phone at 206-937-3701, ext 35042. If you visit, ask at the desk for her room number. She continues to do well, but misses all of us terribly. Pictured: Susan Fairo & Lisa.
Mike Crowley has been homebound the last several weeks due to some vascular issues that might need surgery. Please keep him in your prayers.
Dayle Banks continues to heal well after major foot surgery and hopes to be back in church this Sunday.
It was great to finally have Elise Piraino in worship on Sunday after her recovery from back surgery.
Danny Petrie is home for a visit this week, and there's a chance he'll

be in church with his moms on Sunday. If all goes well he may be home for good at the end of January. It's hard to believe he's been away at the boarding school for almost two years now.
As you can imagine, Shelley and Laura are both nervous and excited. Please keep the family in your prayers.

Casey, Nekya and her son (Izaius) are settling into their new rental home in Burien. Less than three months ago they were uprooted by Hurricane Harvey and decided to start over in Seattle, where they both now have jobs and a home and hearts overflowing with gratitude. If you want a good dose of Thanksgiving joy, talk with them!



Donations Requested for the Johnson Family


Speaking of Casey and Nekya, since they lost most of their possessions in the hurricane and are now trying to set up house, they are grateful for any and all donations of household goods.





To ensure your donation doesn't go to waste we are requesting items that are gently used, good working condition, and/or new. Especially needed:


1. New or gently used cookware and/or kitchen appliances (pots, pans, dishes, cups, blender, toaster, skillets, etc.,)


2. Linen and towels


3. Gently used or good working condition grill


4. New or gently used 1 full, 1 twin, and/or 1 king sized mattress set


5. New or gently used vacuum and/or floor steamer


6. New or gently used washer and dryer set


7. Gently used or good working condition used dressers (kids or adult) size


8. New, gently used, or good working condition iron



Please email Laura Petrie if you have items to donate, or call her at home (206) 937-1817 or cell (708) 218-738

For those grieving the recent death of a loved one:
Jeff Jolly & family, Marshan & Darrell Goodwin-Moultry, Gary Gesellchen, Charley Rosenberry, Lisa Doepken and her grandson's family, t

he family of Mary Mason, Russ Thornock, Doris Colbert, Jason Huynh, Trish Dodds, Cynthia Jolly, Julia Chase, Scott Mathews, Maria Brodahl





Recent hospitalization, illness and other concerns:


Elise Piraino, Sallie Neillie, Bob Jackson, John Kinsman, Candi Terao's father Dean Jacobson, Elise Piraino, Joe Mitter, Dan Kennedy's brother Bill, Dayle Banks, Lesa Henry,

Shelley Webster

Persons with ongoing needs: Jan Cochran, John Chowning,

Eric Erickson


For home bound members/friends of Alki UCC:

Ruth Okada, Doris Colbert



Wider World:


Victims and survivors of extremist violence

around the world; v

ictims and survivors of the devastation in California, Mexico, Puerto Rico, Texas, Florida, the Caribbean, India and Bangladesh; prayers for fewer guns and for all victims of gun violence;

the migrants seeking refuge around the world, and for those who are trying to help and serve them. The rest of the missing schoolgirls kidnapped by Boko Haram, who remain in our hearts as long as they remain missing. The hungry and homeless, the ill and the addicted, the lost and the lonely; the unemployed; US officials and troops serving abroad.



Supporting Alki UCC:
Online
Giving
Thanksgiving Holiday
Office Closed
Thursday & Friday
Worship
& Church School
Sunday at 10:00 am
Choir Rehearsal
Sunday at 11:30 am
Bible Study
Wed, Nov 29 at 1:00 pm
Pastoral Relations
Wed, Nov 29 at 6:30 pm
The First Sunday
of Advent
Sunday, December 3
Alki Kids Place

Upcoming:
Congregational Meeting
Sunday, December 10
at 11:30 am
This Sunday, November 26, 10:00 am
"Celebrating the Church Year in Scripture and Song"
It's the Last Sunday after Pentecost, which means it's the last Sunday in the Christian calendar before our "new year" begins on the First Sunday of Advent.

Most years Advent would begin this week, three days after Thanksgiving, but this year it doesn't begin until next week, December 3. It's very sweet to have one more Sunday before the church's countdown to Christmas begins.
This final Sunday in the Christian year is also known as "Reign of Christ" Sunday; think of it as the final crescendo to the story of Jesus Christ we've been following the rest of the year.
This Sunday we're going to make our way around the Christian calendar with readings and songs related to each of the seasons in the Christian liturgical year. So we'll be singing a couple verses of things like O Come, All Ye Faithful, You Have Come Down to the Lakeshore, and Christ the Lord is Risen Today, all in one service!
We will also be celebrating Communion this Sunday, (instead of December 3, which is also the First Sunday of Advent and full enough already).
Charitable Christmas Shopping Opportunities!

West Seattle Alternative Giving Fair
Saturday, December 2
6:00 to 8:30 pm
Sunday, December 3
11:30 am to 2:30 pm
Fauntleroy Church Fellowship Hall
Co-sponsored by Alki, Admiral and Fauntleroy UCC Churches
& the YMCA
Make a gift to family and friends by giving in their name to proven programs that strengthen families and communities, support elders, care for creation, and respond to hunger and homelessness.
Agencies represented at the fair include: Compass Housing Alliance, Habitat for Humanity, Heifer Project, The Whale Trail, West Seattle Food Bank, Westside Baby and more!
Second Wednesday Sacred Conversations on Race
The Second Wednesdays Sacred Conversations on Race group held its first gathering on November 8. About seven of us watched the film, Hidden Figures, and then spent some time discussing it in a supportive, brave environment.
Please join us for our next gathering, December 13, 7:00 pm, when we will discuss the first five (short!) chapters of Waking Up White by Debby Irving. So start reading!
Connie Huynh and Pastor Diane will co-lead the discussion. Location to be determined, but probably at "the parsonage," aka Mary and Diane's.
Community Workshop on "Anti-Bias Education"
The Alki Coop Preschool
invites you to this important community event
"Anti-Bias Education in Challenging Times:
Responding to Children's Questions about Differences"
Wednesday, November 29
7:00 to 9:00 pm
Anderson Hall
A framework and practical tips on how to respond to children's comments and questions about differences. Speaker Debbie LeeKeenan is co-author of 'Leading Anti-bias Early Childhood Programs: A Guide for Change.'
Register at: wscoop.events@gmail.com.
Petitions to "De-Escalate Washington"
I-940 is an initiative to the Washington State Legislature to "build

bridges between communities and police to make EVERYONE safe".
Initiative Petitions are available for signatures at church. See Julia Peeler for further information.
Help put I-940 before the Legislature at the 2018 session! More information here.
Alki UCC
Board of Directors
2017-2018
Rod Peeler, Chair
Shannon Peterson,
Vice Chair
Jason Huynh,
Secretary
Susan Fairo
Sandra Johnson
Dan Kennedy
Patty Magnuson
Scott Mathews

Ex Officio:
(Voice but no vote)

Kristin Michael,
Business Manager
Diane Darling, Pastor