AAt our last Board meeting we discussed the best way to keep you informed about what the Board is doing, and decided that posting monthly summaries in the Messenger is best. Of course, copies of approved minutes are available through the Church Office for more complete study if you so wish.

We added a new member to the board to replace Mark Terao. Her name is Emily Hitchens, and we welcomed and thanked her for stepping up. We also appointed a new Treasurer, since Doug Gunwaldsen resigned a couple of months ago. Her name is Julia Peeler, and we welcomed and thanked her for stepping up. She is under the mentorship and tutelage of Lowell Park. He will be overseeing her work because we understand a husband and wife team is not the best situation for the Chair and Treasurer positions. We would love to have someone from the congregation step up and volunteer to serve as Treasurer, but until then our team will do the best we can.

We also passed a revised budget which, as promised, we will present to the congregation after worship on Sunday, December 10. Please join us for this very important meeting. In addion to voting on a new budget, we'll give you an update on our financial status and answer your questions. The participation and attendance at our last meeting was excellent and appreciated, so please come back for this one. We need you!
Finally, we made the unfortunate but necessary decision to close Alki Kids Place on Friday, December 15, the last day of school. We could not justify and afford the continuing losses any longer. The parents and staff have been informed and we will provide more detail and answer any questions at our congregational meeting.
We are so grateful to Cynthia Barrientos, who we hired as AKP Director, and the staff/volunteers, for the dedication, hard work and spirit they put into the daunting effort to re-establish the AKP ministry.
That's all for now. Thanks for listening,
— Rod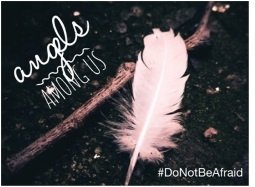 The season of Advent begins this Sunday, with a four-week series called "Angels Among Us." When we read closely through the story of Jesus' birth, we meet many characters who had good reason to feel afraid due to the circumstances they faced and the cultural context of the time. But angelic messengers came to them, and their message always began with the words, "Do not be afraid."
This season, as we listen to the stories of these winged messengers to Zechariah, Mary, Joseph and the Shepherds, we encourage one another to "fly in the face of fear," as we claim hope, peace, joy and love for the world.
This is one of those rare years when the Fourth Sunday of Advent is also Christmas Eve! The service that morning will feature choral music from our choir, who've been putting in many extra hours of rehearsal to bring you special music that morning, and they'll be singing several anthems for the evening service as well.
Here's the schedule for the weeks ahead:
December 3, 10:00 am
The 1st Sunday of Advent #morehope
December 10, 10:00 am
The 2nd Sunday of Advent #morepeace
December 17, 10:00 am
The 3rd Sunday of Advent #morejoy
December 24, 10:00 am
The 4th Sunday of Advent #morelove
5:00 pm Christmas Eve Children & Families Service
10:00 pm Christmas Eve Candlelight Service
Brief Congregational Meeting After Worship
Next Sunday, December 10


Please plan to join us for a short update on finances and to adopt a revised budget for 2017-2018.
Mardi Gras Gala Saturday,
February 10, 2018
Free Masks!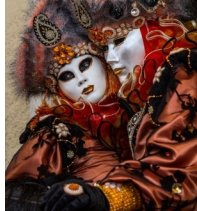 It's time to sign up for this fabulous event. Register during coffee hour this Sunday or next and choose a lovely mask! Our team will have a table in the parlor, with laptops ready, to help you with the process.
Not at church this week? No problem, just go to AlkiUCC.org and click on the Mardi Gras Gala icon for instructions.
Please sign up now! Invite your friends! Have fun and help Alki UCC at the same time! What could be better?
Want to help? Auction donations are happily accepted. Volunteer opportunities are also available—just ask one of the MGG team.
Your MGG team,
Kathy Herigstad
Charlie Hinckley
Julia Peeler
Holiday Volunteer/Donation Opportunities

Appeal for Outreach Donations


Just recently, the Outreach team learned of a young deaf couple faced with the trauma of impending eviction. The husband had lost his job and their savings were spent. To add to the crisis, they were expecting their first child.





Outreach teamed up with The Westside Interfaith Network (WIN), The West Seattle Helpline, and a local chapter of St. Vincent de Paul to deliver enough funds to keep the couple in their home. We all helped prevent this family from becoming homeless.



The funds that we use in these types of situations come from you, the congregation. Outreach does not have a budget, we simply do what we do with your generous donations.



Outreach funds are now depleted.





We fully realize that you are barraged with requests this time of year. But if you want to see the immediate benefit of your gifts ... close to home in our own community ... we ask you to consider a gift specifically designated to Outreach.





Join us to bring holiday joy to our adopted families, give critically needed supplies to our homeless neighbors and keep families safe in their homes.



Just write "Outreach" on the memo line of your check, made out to Alki UCC. Thank you. — Cinda Stenger



# # #



Two Opportunities at Camp Second Chance


— Emergency Work Party
Friday, December 15, 10:00 am to-- 5:00pm
Many hands are needed to help winterize the camp, to get more "campers" (people experiencing homelessness stationed at this camp) into warm, dry conditions.





We'll set up nine Supertents (reinforced and insulated tents), improve community tents and winterize/repair tiny houses.


Wear warm work clothes and bring tools if you can. Hot food would be appreciated too! We welcome volunteers feeding us! Contact:

Cinda Stenger

.




— Alki UCC & KHN to Serve Christmas Meal at Camp Second Chance Late Christmas Morning
Call for Volunteers & Donations for Gift Bags


Alki UCC & KHN will join forces to prepare for and serve a meal for residents at Camp Second Chance late Christmas morning.





There will be a two-evening effort (Monday, December 18 and Tuesday, December 19) at the West Seattle LDS Church, 44th and Andover, to put together gift bags to accompany the three meals to be offered to homeless and hungry people during Christmas weekend.





KHN and Alki UCC will be collecting donations of food, hygiene and personal items for gift bags for people in West Seattle and White Center for the holidays.





# # #



Alki UCC Adopts Two Families for the Holidays
Our church is once again adopting families who have endured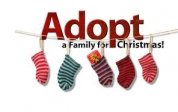 domestic violence and/or homelessness and are now being supported by Multi-Communities.

The families are:
Lynette (Mom), Jasmina, age 9; Ella, age 8; Josephine, age 4; and Jonathan, age 3
and
D.H. (parent); child, age 16.

Their Wish Lists and signup sheets will be at the church beginning this Sunday. Sign up to give a gift.



# # #





Donations Requested for the Johnson Family


This is the family supported by your donations who moved to Seattle after being displaced by Hurricane Harvey. Thanks to your generosity, Casey, Nekya and her son (Izaius) are settling into their new rental home in Burien. They lost most of their possessions in the hurricane and are grateful for any and all donations of household goods. Please email Laura Petrie if you have items to donate, or call her at home (206) 937-1817.

In Our Prayers:
Patty Magnuson's brother, Mike, who just had hip replacement surgery and been diagnosed with esophageal cancer. Patty has just driven up to the West Kootenay /Slocan Valley area of British Columbia, where Mike is hospitalized. Please keep both of them in your prayers.

Gretchen Hawley (who recently started attending worship and immediately joined the choir), whose ex-husband and father of her three children just had a massive stroke. She asks for wisdom and compassion as they face difficult decisions in the coming days.

It was so wonderful to have Danny Petrie with us in worship last Sunday with his moms, Shelley and Laura. He is doing great, will be home again for Christmas, and assuming all goes well, he'll be home for good at the end of January.

For those grieving the recent death of a loved one:
Jeff Jolly & family, Marshan & Darrell Goodwin-Moultry, Gary Gesellchen, Charley Rosenberry, Lisa Doepken and her grandson's family, t

he family of Mary Mason, Russ Thornock, Doris Colbert, Jason Huynh, Trish Dodds, Cynthia Jolly, Julia Chase, Scott Mathews, Maria Brodahl





Recent hospitalization, illness and other concerns:


Joe Aprile, Lisa Burke, Mike Crowley, Elise Piraino, Sallie Neillie, Bob Jackson, John Kinsman, Candi Terao's father Dean Jacobson, Elise Piraino, Joe Mitter, Dan Kennedy's brother Bill, Dayle Banks, Lesa Henry,

Shelley Webster

Persons with ongoing needs: Jan Cochran, John Chowning,

Eric Erickson


For home bound members/friends of Alki UCC:

Ruth Okada, Doris Colbert



Wider World:


Victims and survivors of extremist violence

around the world; v

ictims and survivors of the devastation in California, Mexico, Puerto Rico, Texas, Florida, the Caribbean, India and Bangladesh; prayers for fewer guns and for all victims of gun violence;

the migrants seeking refuge around the world, and for those who are trying to help and serve them. The rest of the missing schoolgirls kidnapped by Boko Haram, who remain in our hearts as long as they remain missing. The hungry and homeless, the ill and the addicted, the lost and the lonely; the unemployed; US officials and troops serving abroad.



The First Sunday
of Advent
Worship
& Church School
Sunday at 10:00 am
Choir Rehearsal
Sunday at 9 & 11:15 am
Board of Directors
Tuesday at 6:30 pm
Choir Rehearsal
Tuesday at 7:00 pm
Bible Study
Wednesday at 1:00 pm
Upcoming:
Congregational
Meeting
Sunday, December 10
at 11:30 am
West Seattle Alternative Giving Fair Tomorrow & Sunday

Saturday, December 2
6:00 to 8:30 pm
Sunday, December 3
11:30 am to 2:30 pm
Fauntleroy Church Fellowship Hall
Co-sponsored by Alki, Admiral and Fauntleroy UCC Churches
& the YMCA
Make a gift to family and friends by giving in their name to proven programs that strengthen families and communities, support elders, care for creation, and respond to hunger and homelessness.
Second Wednesday Sacred Conversations on Race
Please join us for our next gathering, December 13, 7:00 pm, when we will discuss the first five (short!) chapters of Waking Up White by Debby Irving. So start reading!
Connie Huynh and Pastor Diane will co-lead the discussion. Location to be determined, but probably at "the parsonage," aka Mary and Diane's.
Last Minute Opportunities
Liberation UCC Gospel Drag Tea Party and Fundraiser!
Tonight, December 1,
at 7:00 pm
It should be an amazing time!!! Liberation doesn't have the funds to pay a pastor, and has not since it was founded ten years ago by Darrell Goodwin-Moultry (Marshan's husband).
They are trying to raise $40,000 to qualify for a matching grant from the UCC that will enable the church to do some fantastic community work in regards to homelessness, at-risk youth, job training, and LGBTQ concerns. Your help and attendance would be greatly appreciated.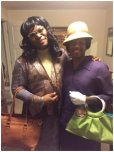 Liberation UCC (at Madrona Presbyterian Church building)
832 32nd Ave, Seattle
(From a previous drag show, Pastor Darrell is the one on the left!)
Pacific Northwest Anti-Racist Activist Network
Kick-Off Event
Saturday, Dec 2
10:00 am to 2:00 pm
East Shore Unitarian
12700 SE 32 St, Bellevue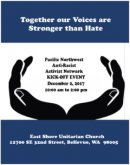 East Shore Unitarian's Anti-Racism group is hoping to establish a network of church people to share ideas and support each other in this important work.
This is the church where Louise Wilkinson is a member; Louise was our facilitator last spring for our Sacred Conversations on Race Series.
Given the short notice it may be hard for any Alki folks to get there this Saturday, but we'll keep you posted on how this develops and how we might get involved.
Dayle Banks says "Thank you!"
Thank you to everyone who helped me during my time at home and later. A special thanks to Larisa for her help and continuing help, and to Rev. Diane Darling for her calls. Also a thank you to Emily Hitchens for putting together the people who brought me dinners, and to Verona Ryan, Trish Dodds and Emily Hitchens for taking me to doctor appointments.
The dinners I received were healthy and very good and I thank everyone who partiicpated. My next surgery will be at the end of January, and I should be okay.
Alki UCC
Board of Directors
2017-2018
Rod Peeler, Chair
Shannon Peterson,
Vice Chair
Jason Huynh,
Secretary
Susan Fairo
Emily Hitchens
Sandra Johnson
Dan Kennedy
Patty Magnuson
Scott Mathews

Ex Officio:
(Voice but no vote)

Kristin Michael,
Business Manager
Diane Darling, Pastor
Supporting Alki UCC:
Online
Giving