RARE FIND! Well built split-level home on flat acreage with detached 3 bay garage. Minutes to downtown Asheville and close to many amenities.
Lots of storage and garage space for 5+ cars. RV space
Year around long range views
Call us today for more information on this home.
If you or someone you know needs more information on
real estate in Asheville and
the surrounding areas, contact:

Paula Marzella
www.realty828.com
Realtor.com has listed the housing trends for 2018. They are:
Inventory expected to begin to increase

Price appreciation expected to slow

Millennials anticipated to gain market share in all home price segments

Southern markets predicted to lead in sales growth

Tax reform will be a major wildcard.
For more information on each of these trends read more HERE.
Local Market Update For November 2017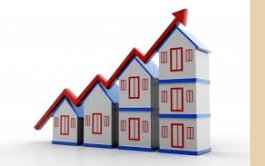 Take a look at the local Market Update for November 2017 for WNC surrounding counties. Early i
2018 the NC Mountains MLS system will be merging with the Charlotte MLS system. Soon after REALTY 828 will be updating the website for more search options
in the MLS. Stay tuned.
REALTY 828 Attending NAHB And KBIS Show
REALTY 828 will be attending the National Association of Home Builders show (NAHB) and the Kitchen and Bath Industry Show(KBIS) in Orlando, Florida on January 9-11. This show has over 1500 exhibitors in the home building and design industry and over 600 in the kitchen and bath industry.
Leaders in their fields will be showing all the new technologies and designs and
REALTY 828 will be streaming content on our social media pages of all the new tech while at the show. Follow us on your favorite social media sight to see what is hot and not. Our links are at the bottom of this newsletter.
Need A Vacation Rental in Asheville?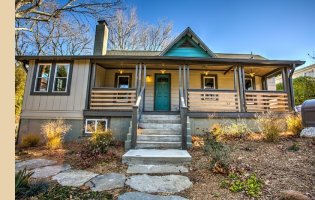 SUMMIT COTTAGE is a perfect s
pot for a month getaway to Asheville or a great executive rental. About a one song drive to the Biltmore Estate, Biltmore Village, and close to the downtown Asheville business district.
REALTY 828 helped the owner of Summit Cottage find this home, let us help you find your piece of the mountains.
Wishing Everyone A Wonderful Christmas and New Year
REALTY 828 - Our brokerage name pays homage to the area code for all of Western NC. We take pride in engaging our amazing community, as well as providing unparalleled representation as a full-service real estate brokerage. We strive to be current, relevant, and in the Here and Now.
Visit our website, the hub of real estate and everything Asheville, REALTY828.com.
K
eep up with us on your favorite social media platform.





If you missed any of our previous newsletters since our first in October of 2016, you can catch up on past issues at the 828 Update.