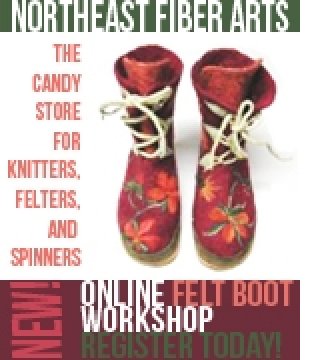 A number of customers contacted me about running the online Felt Boot workshop- so it is open for registration and will be available to participants Dec 15th - Mar 30th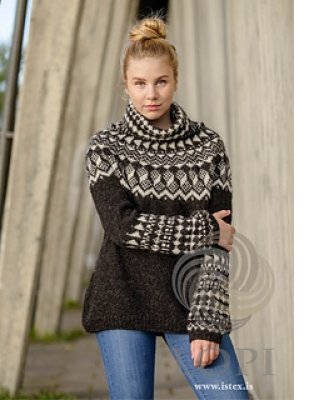 The Commuter Sweater Workshop-
No....I'm not referring to a specific pattern. Instead, I'm calling the sweater workshop I have planned for the winter this because I have scheduled it so that you can take it "on your way home" from work! What I mean by that is I'm offering it from 5:30 - 6:30 so you can still get home in time for dinner and yet also not have to "go back out at night" once you get home!
The photo above is just one of many possibilities that you could choose to knit (and happens to be the model I am knitting with Lopi - Lite which I am now stocking.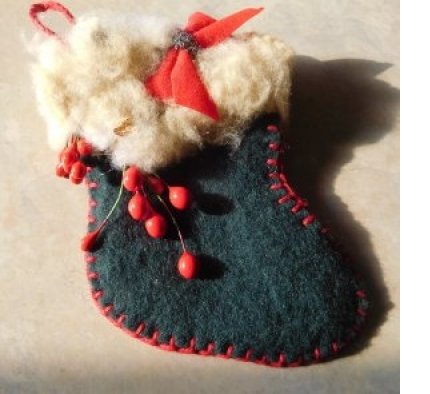 Nineteen festive customers gathered here last Saturday for a free needle felting event I hosted. It was great to see so many young children and teens join their mothers - as well as groups of friends meet here to share the experience. I heard a lot of "oohs & aahs" emanate from the workshop over the course of the afternoon.
Don't forget to keep an eye on our Events page if you want to be in the loop about other such gatherings.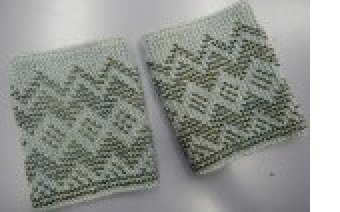 A friend knit these Decorative Beaded Cuffs a few years ago and ever since I've thought they were a perfect project for knitters who want to learn to add beads to their knitting OR, want to learn the best way to manage several colors of yarn (i.e. fair isle or 2 color knitting) in a row.
This type of garment is a part of many traditional Norwegian outfits and makes a lot of sense - we lose a lot of heat thru the inside of our wrists - so why not keep them extra warm!
So whether you want to bead them as shown here - or you want to use them as a nice small project on which to learn 2 color knitting, I hope you can join me and add these little jewels to your wardrobe!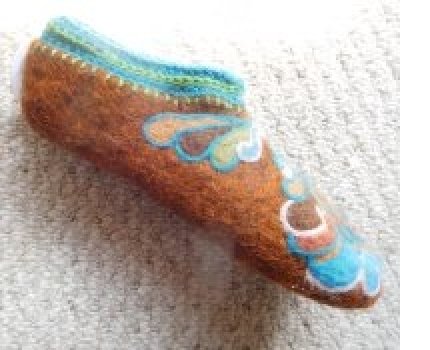 The Felted Slipper workshop is a go for Sat Jan 20th. More people than I have room for have been talking about registering for it! So...
if you are interested in joining us I wouldn't delay in signing up to secure your spot!

First & Third Thursdays Knit Group
This is another one of those "free events" that people forget about or miss!
This is meant to be a social gathering for spinners, knitters, and stitchers of any sort, to gather and enjoy their hobby in the company of others. Especially in the winter it is important to get out so you don't go stir crazy!

Although this time is not meant to be a class and I don't expect to spend the entire time teaching, I am there knitting or spinning socially and so am happy to help customers who might be in need of bigger help than we can assist with during normal business hours.
During business hours between customers we can help you with dropped stitches, increases, decreases, how to pick up stitches, and quick fixes like that, but if your dilemma requires more time or space, this is the perfect venue to get that extra help.
So whether you need some help with a project you are in the middle of - or you want to get out of the house, mark your calendars and come join us! Some come as early as 5:30 - others join us around 6 p.m.