Making Life Work and Loving it!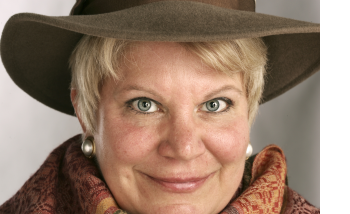 Happy New Year Friends,
"Be True to You and you will find your way through everything in life. Walk in Love." Janet StraightArrow Be The Medicine​
2018 promises to be one of great transformation and change, which is a very good thing. Last year was a year of breaking down and waking up. What will each one of us be and do now, as we move forward with more powerful rebuilding opportunities? Change is not optional and needed.

TODAY. We begin the year with a Full Moon in Cancer getting us in touch with our emotions as it trines water signs Mars and Jupiter in Scorpio and Neptune and Chiron in Pisces. The Earthy Strong Capricorn Sun, Venus, Saturn and Pluto will ground us in reality as we feel what is needed and desired for the New Year. Uranus turns direct tomorrow giving us some Aries fire in the correct direction to take action when appropriate.
Enjoy some inner visioning to sit with what you want to create in your life, health, relationships, work, and more. We are the Captain of the wheel of our life, and can turn it each moment. When it is aligned with our highest Self, it manifests easily. learning to choose and discern what, when, where and how, is the adventure.



Is this your year to eliminate suffering and enjoy the bliss of our humanness?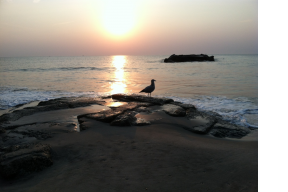 It is a grand adventure when we see it that way. Let go of victim and embrace master and you will go far. It is a learning as to what that really means on the deepest levels to make it happen, and a glorious ride. Not always easy for sure but like riding on a motorcycle, skiing down a mountain, or racing cars on a racetrack, it takes skill and the willingness to live on the edge, fall and get up again, crack the egg of the ego, to wake up and move to the next level.

We each have our own challenges along the way. Our challenges are the gateways to our wholeness and personal mastery. No one can do it for us. It is ours to learn and live.

All classes and sessions move you directly and clearly forward on your journey. Blessings to You and All. We are in this together. Lets begin there and remember the enemies are separation, expectation, judgment and fear. Oneness and Love is a great discovery and way to live.
Enjoy the Journey,
Janet StraightArrow 973-647-2500 Email Janet for sessions or questions. Read blogs on BeTheMedicine Website and daily inspiration www.Facebook.com/janet.straightarrow and other pages from there. Welcome 2018.

New Years Prepaid Session Discount ends 1/4
I

ntuitive Astrology Reading,Coaching - Healing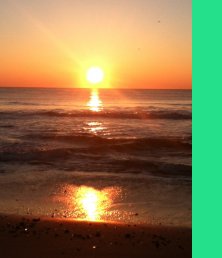 Skype, phone or in-person session. As we move into 2018, what potential and possibilities await? Aligned with your highest truth and intentions and questions we will explore how to navigate what 2018 holds for you. We can use Astrology and the Planetary cycles along with your personal charts as a guideline to understand movement and timing. I also tap into your soul and guides to assist in bringing through what is here for you that day.
Let's have fun, or even look at challenges to unfold solutions. Any reading Janet does is focused on making the most of whatever is happening now or coming through for you to explore and work within your life. High energy session awakens and moves you ahead in aligned positive ways.
Prepaid Special through January 4, 2018, $130 for an hour session. Schedule within the year. Past special, and normal pricing is $150-225.
Private Readings, Healing, Coaching worldwide.
973-647-2500 phone or text. www.bethemedicine.com for more details Email Janet to schedule
"Working with Janet has brought me a peace that is difficult to describe. I only know that over the past six years since I began seeking her guidance, she is the being who comes to mind when I am in crisis. She is the heart and soul where I know I will find peace and assistance to begin the process of unraveling any confusion I may be feeling about the current issues that are surfacing in my life. I am grateful for her loving presence and know that her energy is always out there supporting me…free of judgment, holding a higher knowing for me than I can sometimes hold for myself." Marsha Merchant

New Ongoing Program Begins 1/9 Join us

Be Your Own Guru - Live Your Mastery 1/9+

"You have had it all along, my dear."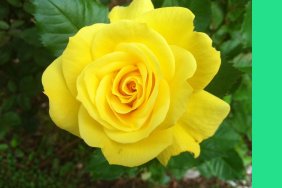 Today more than ever it is time to Master ourselves and live our highest Truth, Love, Peace, Joy, Purpose, and Health. This program has been named Be Your Own Guru, as people are asking and questioning. "I know I have it, how do I live it?"

This is something I have studied and lived for over fifty-years step-by-step, questioning, and finding answers as to how and what the process is, and teaching it to many thousands of people along the way. This is Be The Medicine focused on our spiritual-life journey.
It is a neutral path accessible to all as it eliminates fears, beliefs and rules that do not make sense or support us. Universal truth is the highest truth. As I studied with Masters around the world I quickly discerned what was truth and what was man made rules.
As I walked the walk I have experienced incredible initiations to spirit and soul and what that means. Taking the mystery out of mastery makes it even more real and clear.
The highest truth is always in plain sight and yet we cannot perceive it fully until we rise up and eliminate the nonsense we have been living for generations on this planet.
I studied the nuances of what holds us back and keeps us away from living what we already know deep inside and in our lives. Living our deepest self and truth takes courage to break through the boundaries of society, family, culture and our ego.
I have always had fun with others and myself in letting go of what hurts and aligning with what works. Laughing at us and how serious we are and fearful of being wrong is the perfect ruse to be free.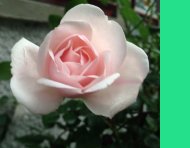 It begins in an in person class at Jolie www.thejolielife.com in Madison, NJ. Begins 1/9 Tuesdays 2x a month all year. Progressive and stand alone classes. Sessions and Meditations recorded to work with afterwards. I am already putting a workbook and book together and working on recordings and video. I have all of the teachings, practices and materials and packaging them. I have owned a portal website for this work www.bethemedicine.guru for years and am excited that this is the year to begin to bring it out. Ask to Join www.Facebook.com/Beyourowngurugroup
See more on calendar of events page and Be Your Own Guru page on website

Toltec Mitote & Lucid Dreaming Ceremony
Shamanic Toltec Mitote & Dreaming 1/20-21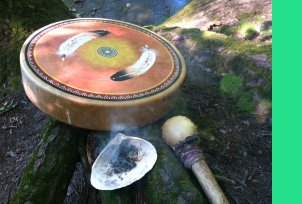 Overnight ceremony and celebration.
Saturday, January 20, 2pm into Sunday, January 21, 10 AM
Transform, Deep, Profound, Intense, Beauty Filled.
Awaken strength, courage, wisdom, and grace. Practices and teachings in this overnight Mitote practice Saturday night into Sunday allows a deep healing and opportunity to breakthrough stuck places in preparation for the rest of your life.
Release the old year and patterns and bring in the new with sacred awareness, intention, and silence. This sacred Ancient practice adapted to today will include lucid dreaming, chanting, and meditation.
Join us for this special opportunity to awaken and release you from anything holding you back from being the amazing human you are, and dive into the wonder of you.
This group experience is powerful and life-changing, resetting you on a strong path for yourself. Janet has led these ceremonies for fifteen years in groups with amazing results.
We begin with a shared feast of healthy foods We open the circle of the community to awaken us to new possibilities with a ceremony to bring in all of the directions and circle of life honoring this crossroads for all of us leading into the New Year.
This Mitote will have an additional practice to help us awaken what the illusions are so we can see them in and outside of us.
We move into the Mitote and Dreaming through the night, and awaken at Sunrise to rebirth ourselves and welcome the New Year and day in a local park and then breakfast together.
Bring a bedroll and layers of clothing to wear and toiletries as well as a notebook and pens and healthy snacks and breakfast to share.
Janet StraightArrow holds a space of love and healing for all who participate. This experience will assist you to be free to be fully you and the live from your center.
Enjoy this amazing opportunity to remember, learn and heal in alignment with your best self and possibility.
Prepaid Discount $180. by January10, $195 after to January 18. Charge directly on www.PayPal.me/JanetStraightArrow or Check to Janet StraightArrow, 39 Greenwood Ave, Madison, NJ 07940.
Janet StraightArrow 973-647-2500 email Janet
Held at a private home in the Morristown-Chester, NJ area. Directions on sign up.


"We just finished a Mitote weekend retreat with Janet StraightArrow. We were in an amazing space, but the truth is it would not matter where we were. Janet brings the safe container and then we build upon it. By safe container, I mean a safe place to explore your true self, cut out the illusion and discover who we really are. We were able to experience the love within and integrate it so that we can bring it back out into the world more whole and strong and resolved to be our true selves and abide in our true nature. Janet's StraightArrow approach is loving and keen as it cuts through the BS and helps you to heal. Janet is able to see each person as they are and kindly, lovingly move him or her into their truth. Thank You, Janet, I love you."



Energy Medicine to Heal You and Others

Be The Medicine Reiki 1 Class 1/27 +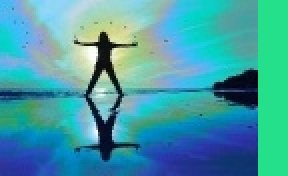 2-day class, Saturday, January 27, 10 am to 5 pm.and another full date agreed to by the class. At Be The Medicine in Madison, NJ
Learn this hands-on-healing art for Healers and Everyone Ready to Heal Self & Others. Everyone is served by taking this class.
This comprehensive professional level course, offers practical healing and energy work teachings in addition to Reiki attunements, meditations and practice with everyone receiving a full healing session. Usui Reiki 1 Certificate, Reiki 1 book, recordings of class.

Reiki empowers your own healing abilities. Reiki is used to speed up healing, relieve pain, aids sleep, relieve stress, improve circulation, aid digestion, increase energy and stamina, balance the body, clear negativity, and heighten psychic abilities, aids connection to your higher power and much more! Healing can occur on all levels- physical, emotional, mental and spiritual. We begin Medical Intuion here.

You receive sets of attunements to the Reiki 1 Universal energy which awakens healing in you and the ability to channel to others. We learn beginning levels of scanning and working with chakras and many levels of us and healing. We experience meditations and connections to healing guides. We learn hand positions, intuitive healing and more, along with the Reiki creed.

Reiki is a hands-on method of bodywork. Hands are placed on the body or just above the body according to your comfort. Each student has an opportunity to receive healing and give it as we practice with each other in every class. You leave feeling relaxed, refreshed and energized.

Janet extensive years of experience and teaching offers you a powerful opportunity to optimize the healing practice with added teachings to enhance the ability for you to use this in everyday life, attain great results, understand, and give and receive deep healing and relaxation. You also learn how to work with energy in your everyday life. Great class for Yoga teachers, psychologists, parents, caregivers, and anyone who helps others...everyone.
Janet StraightArrow, Reiki Master, Medical Intuitive, and Shaman has been teaching healing for 35 Years-Reiki for 22 years.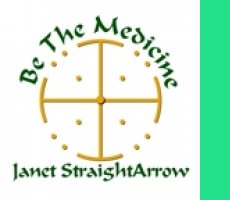 $340. tuition prepaid by January 20. $365 after.
www.PayPal.me/JanetStraightArrow or checks sent to Janet StraightArrow, 39 Greenwood Ave, Madison, NJ 07940. CE Credits available.

Reiki 1 Testimonial. "I have found Janet to be a wonderful teacher, she is inspiring, talented and sincere. I have benefited greatly from her teaching and healing. She has made me realize the power of my own abilities to heal."-E.S.
S

oul Shamanism 101 Direct Connection 2/3-4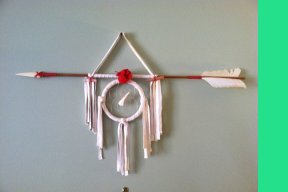 A profound gift of connection and healing. Become one with you as you explore this practice from Siberian Shamans. A grounded spiritual practice that awakens you to your soul so you experience immediate knowledge of who you are and why you are here.
Join Janet StraightArrow as she initiates you into your-soul-self, you will explore your inner space that directly reflects your body and entire life. You will never feel alone again. You have direct access to your inner wisdom and knowledge.
This Universal, Spiritual Shamanic practice makes the mystical – practical, immediate and real in everyday life and working with others.
Awaken Medical Intuition and other spiritual gifts and abilities. A great class for healers, teachers, therapists, coaches and All who are ready to Be and Live who they truly are. From this day forward you will feel empowered by the depth of your soul, self and all of your personal connections and tools received from this experiential class. Your life purpose awakens and readies you to move forward in all areas of your life in profound, simple, clear ways.
Meet and learn grounded ways to experience your guides and teachers. Heal yourself deeply and directly from present concerns and past hurts. Find inner peace, tranquility and knowing.
Enjoy this profound addition to your spiritual healing tool bag that is a precious gift. Soul Shamanism takes Shamanic Practice to new deeper and higher levels for Shamanic Practitioners, Healers, and everyone. This class is an important beginning to assist you to Be The Medicine.
Prepay $340 by 1/26, After $365 till 2/1 www.PayPal.me/JanetStraightArrow or send check to Janet StraightArrow, 39 Greenwood Ave, Madison, NJ 07940
A perfect Class for both Be Your Own Guru and Medical Intuition Training to connect you directly to your soul self-high self and so much more.
"What a wonderful experience of finding my lake and twin. Janet has opened a whole new way to find my true self in order to make me whole. I will treasure this experience and visit my lake daily. Thank You so much for your time and teachings it will continue to be wonderful." Dianne

Upcoming Programs Retreats Classes

Medical Intuition, Sedona, Reiki 2 & Master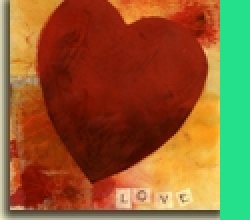 Please begin with Energy Medicine and Soul Shamanism to prepare for Medical Intuitive Training. Be Your Own Guru will also help you develop and deepen your Intuitive Gifts and abilities.
Sedona trip is being moved from Spring to fall of 2018 A Shamanic Journey through the vortexes. More soon.
Reiki 2 is being scheduled for late February or March-let me know if you are ready- we learn advanced healing and how to heal remotely and begin more Medical Intuition.
Our Reiki Master Program will be scheduled when I have 3 people ready and then I will set up the dates.
Private sessions are discounted for ongoing work. Deep sessions available each week.
May we all be blessed with Love and Happiness this year. Janet StraightArrow