2018 Full Steam Ahead As above, so below.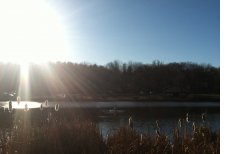 Hi Friends,
This week all of the planets in the sky are now moving forward - this is very unusual and helpful for us in creating new beginnings in this New Year. Have you noticed this forward movement or release this week? Are you feeling more clarity and direction and hope?

No need to rush if you are still in-between. There will be opportunities to explore new avenues each day forward. Be brave and go for your dreams. If it is aligned with your highest good it will move easily. If it is not true for you, you can re-access and make changes that follow a better course.

I made some changes to the Shamanic Toltec Mitote schedule to make it more available to participants, and added an Astrology Coaching Session Special through 1/31 to honor the Blue Moon Eclipse. People have been happy with their hour readings focused on making the most of this New Year.

Enjoy some inspirational teachings below to work with, and join us for the Be Your Own Guru and Energy Medicine and Shamanic classes. I am working on the portal website with recordings and teachings on www.bethemedicine.guru for you to eventually access and learn on your own.

Have a great month and reach out with thoughts, questions and ideas to assist you.
Enjoy the journey.
Janet StraightArrow
Website 973-647-2500 Email Janet

"One source of anxiety is the stories we tell ourselves to make okay what is not.
Be true to you."


"Free will means we co-create our life. We are not victims of the Universe or God. We play our part. It is our job to learn how."


"As we ascend in consciousness
we have more compassion and fewer complaints."


"Change your focus, change your life. Age, health, and happiness can be much more vibrant, enjoyable and fulfilling."

Many Ways to Be The True You

Blue Moon Eclipse Session Specials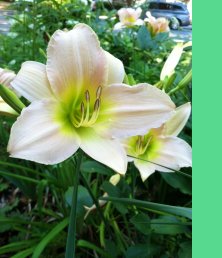 As we move into 2018, what potential and possibilities await? Aligned with your highest truth and intentions and questions we will explore how to navigate what 2018 holds for you.
We can use Astrology and the Planetary cycles along with your personal charts as a guideline to understand movement and timing. I also tap into your soul and guides to assist in bringing through what is here for you that day.
The Blue Moon Eclipse of 1/31/18 continues the Eclipse cycle of last year and has much to inform us in our individual and collective focus.
Let's have fun, and look at challenges to unfold solutions. Any reading Janet does is focused on making the most of whatever is happening now or coming through for you to explore and work with in your life. Skype, phone, in-person.
Prepaid Special through January 31, 2018, $150 for an hour session. Prep time is free. Schedule and prepay today.
Be Your Your Own Guru Ongoing Class Begins 1/9 -12/18

Are you ready to move into personal spiritual mastery and learn how to live it more each day no matter what is occurring? All of your spiritual, healing, and practical life will be enhanced and progressed in amazing ways.
This group is open to those who are ready for advanced adventures on our journey for learning, experience, support, community, awakening, healing and spiritual growth together. Drawing on Universal truth and many traditions from around the world we will be taking all I offer further than ever before.
Ongoing work allows for complete teachings and continuous growth. Janet has been on a conscious spiritual journey for over fifty-years and studied with Masters of traditions around the world. As she learned and practiced each step she lived a traditional life in a spiritually conscious way and been a successful mother, entrepreneur, healer, teacher, coach and friend to thousands. Her mission is to offer a clear, neutral, universal path to enlightenment and perfect health in today's world.

This course offers some of the best teachings she has gathered and developed to guide you on the journey of you with understanding, confidence, peace, and love. We always have fun as we break down what is holding us back and awaken the best of who we are, and learn to live a spiritual life in the material world successfully.

You will develop your spiritual gifts and abilities and discover deeper life purpose. Your everyday life will be easier and you will have more time to live the life you want.

TV Interview link below for more on Janet-the journey and the teachings
https://vimeo.com/channels/newbeginnings/225587167
Hosted by Jolie 32 Main Street, Madison, NJ 07940
$50. a session. Prepay for 6 sessions receive 10% off.
http://www.thejolielife.com/store/p230/Be_Your_Own_Guru.html
Ceremony to Transform and Rebirth You

Toltec Shamanic Mitote Ceremony 1/20-21, 7 pm-9 am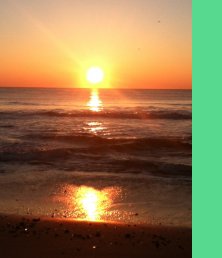 TOLTEC MITOTE and DREAMING. Overnight ceremony and celebration. Saturday, January 20 into Sunday, January 21, 2018, 7PM TO 9 AM. Some may gather at 4 and bring a dish to share for dinner at 5pm. Ceremony begins as usual at 7pm. Come when you can between 4 and 7pm. Stay later on Sunday till 11 am if you like
Transform, Deep, Profound, Intense, Beauty Filled.
Awaken strength, courage, wisdom, and grace. Practices and teachings in this overnight Mitote practice allows a deep healing and opportunity to breakthrough stuck places in preparation for the rest of your life.
Release the old year and patterns and bring in the new with sacred awareness, intention, and silence. This sacred Ancient practice adapted to today will
include lucid dreaming, chanting, and meditation.
This group experience is powerful and life-changing, resetting you on a strong path for yourself. Janet has led these ceremonies for fifteen years in groups with amazing results. We open the circle of the community to awaken us to new possibilities with a ceremony to bring in all of the directions and circle of life honoring this crossroads for all of us leading into the New Year.
We move into the Mitote and Dreaming through the night, and awaken at Sunrise to rebirth ourselves and welcome the new day and then breakfast together.
Bring a bedroll and layers of clothing to wear and toiletries as well as a notebook and pens.
This ceremony-practice has come through Don Miguel Ruiz. Janet worked with one of his first apprentice Nagual Shamans 17 years ago for two years and found her calling to offer this practice and ceremony.
Janet StraightArrow holds a space of love and healing for all who participate.
Prepaid Discount $180. by January 15, $195 after to January 19. Charge directly on www.PayPal.me/JanetStraightArrow or Check to Janet StraightArrow, 39 Greenwood Ave, Madison, NJ 07940.
Janet StraightArrow 973-647-2500 Janet@bethemedicine.com
Held at a private home in the Chester-Morristown area. Directions on sign up.
Be The Medicine Reiki 1 Energy Training

Reiki 1 Energy Medicine - Saturday 1/27 + one extra day
Relax, receive, heal and be. We learn this powerful tradition and many ways to empower healing in our life every day. Learn this hands-on-healing art for Healers and Everyone Ready to Heal Self & Others with a Master who has taught for 22 years and practiced and studied and taught healing from many traditions. Everyone is served by taking this class.
2-day class, Saturday, January 27, 10 am to 5 pm.and another full date agreed to by the class. At Be The Medicine in Madison.

BENEFITS Reiki empowers your own healing abilities. Reiki is used to speed up healing, relieve pain, aids sleep, relieve stress, improve circulation, aid digestion, increase energy and stamina, balance the body, clear negativity, and heighten psychic abilities, aids connection to your higher power and much more! Healing can occur at all levels- physical, emotional, mental and spiritual.

THE EXPERIENCE. Reiki is a hands-on method of bodywork. Hands are placed on the body or just above the body according to your comfort. Each student has an opportunity to receive healing and give it as we practice with each other. You leave feeling relaxed, refreshed and energized.

Janet's extensive years of experience and teaching healing offers you a powerful opportunity to optimize the healing with added teachings to enhance the ability for you to use this in everyday life, attain great results, understand, and give and receive deep healing and relaxation. You also learn how to work with energy in your everyday life. Great class for self-healing, yoga teachers, psychologists, parents, caregivers, and anyone who helps others...everyone.

Recording of class and Reiki 1 book added to the class. CE Credits available.
www.PayPal.me/JanetStraightArrow or checks sent to Janet StraightArrow, 39 Greenwood Ave, Madison, NJ 07940 $340. tuition prepaid by January 20. $365 after.
See more about Reiki, our Reiki Training, Testimonials, and Janet on this website
Awaken Gifts And Connection to Spirit and Soul
Soul Shamanism 101 Live Your True Self Feb. 3&4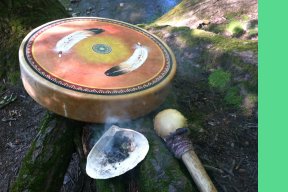 A profound gift of connection and healing. Become one with you as you explore this practice from Siberian Shamans. A grounded spiritual practice that awakens you to your soul so you experience immediate knowledge of who you are and why you are here.
Join Janet StraightArrow as she initiates you into your-soul-self, you will explore your inner space that directly reflects your body and entire life. You will never feel alone again. You have direct access to your inner wisdom and knowledge.
This Universal, Spiritual Shamanic practice makes the mystical – practical, immediate and real in everyday life and working with others.
From this day forward you will feel empowered by the depth of your soul, self and all of your personal connections and tools received from this experiential class. Your life purpose awakens and readies you to move forward in all areas of your life in profound, simple, clear ways.

Meet and learn grounded ways to experience your guides and teachers. Heal yourself deeply and directly from present concerns and past hurts. Find inner peace, tranquility and knowing. Awaken Medical Intuition and other spiritual gifts and abilities. A great class for healers, teachers, therapists, coaches and All who are ready to Be and Live who they truly are.

Enjoy this profound addition to your spiritual healing tool bag that is a precious gift. Soul Shamanism takes Shamanic Practice to new deeper and higher levels for Shamanic Practitioners, Healers, and everyone. This class is an important beginning to assist you to Be The Medicine.
Prepay $340 by 1/26, After $365 till 2/1 www.PayPal.me/JanetStraightArrow or send check to Janet StraightArrow, 39 Greenwood Ave, Madison, NJ 07940 Janet@Bethemedicine.com 973-647-2500
www.bethemedicine.com/soul-shamanism-testimonials/
A perfect Class for both Be Your Own Guru and Medical Intuition Training