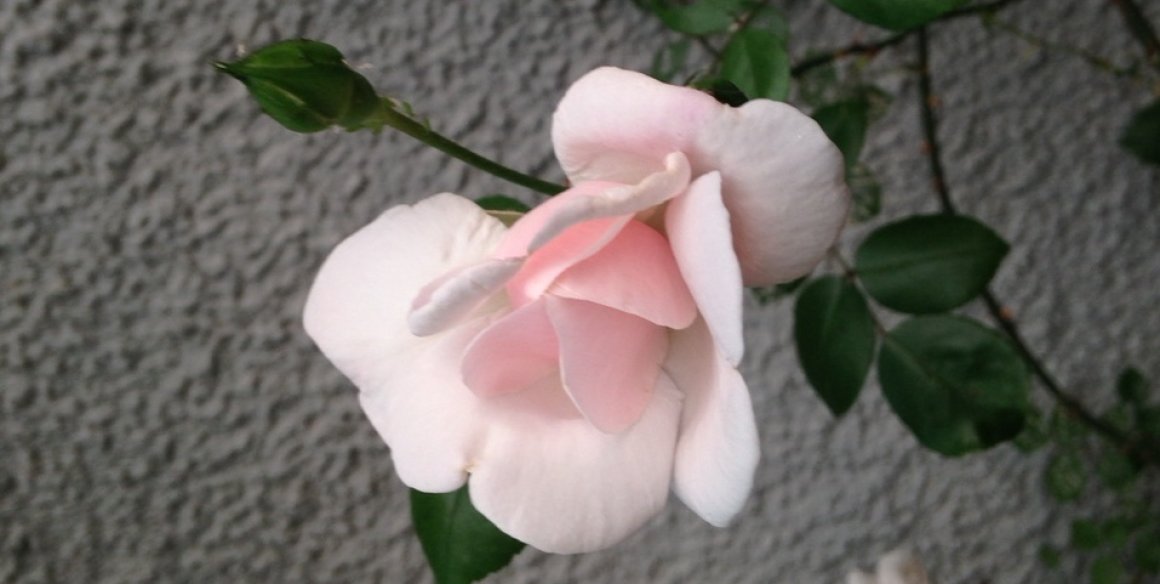 New Doorways Opening this Week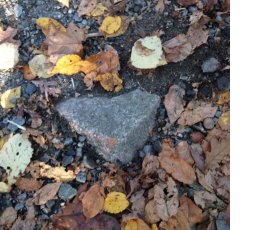 Dear Friends,
Wednesday is the Super Full Moon Total Eclipse.
This is a powerful transformational experience for all. We have been feeling the buildup of this event by letting go of things so we can be ready for our next phase. Eclipses affect the next 6-24 months of our lives and where we are at this apex, we open up realignment with our true self.
Love and relationships are a major theme of this eclipse. It is time for a greater love to be awakened in all of us. True love is unconditional and also respectful to others and us. Loving us is needed so we have proper boundaries and honor one another.
I feel a major opening in me as well. The Full Moon is directly on my Sun so it will be interesting to see what unfolds.
Enjoy this new mixture of offerings and inspiration from my daily Face- book quotes and more below. 2 new Shamanic and Reiki circles and Be Your Own Guru focus for the next segment of the course. Soul Shamanism has been postponed to March 10 & 11. New focused classes are being developed on Self-healing, Medical Intuition, advanced Shamanism, and other subjects that people are asking for as I work on finishing my first book for publication.

Wishing you great Love, Good health, and happiness, Janet StraightArrow
Be The Medicine, Live the Power of You! Be Your Own Guru
Website 973-647-2500 email Janet

OH, WHAT A NIGHT 1/31/18 7-9pm

Super Blue Moon Total Eclipse Shamanic Circle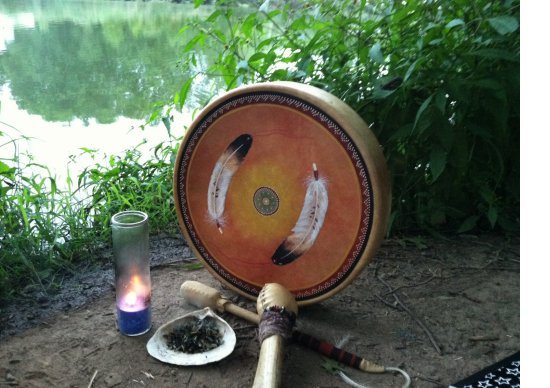 Join us for this high energy Shamanic Circle on the Blue Full Moon Eclipse. As we share sacred circle at the time of the exact eclipse we dive deep into healing, new possibilities, and guided journeys for clarity and deeper love.
Powerful Full Moon Manifestation. High energy, wisdom teachings, inner journeys, shared experiences, and Astrological and cyclical understanding leads us through this sacred evening together.


In this Shamanic Circle, we will meditate and journey to connect with our highest wisdom and support for this next phase of the journey. Bring your intentions and concerns and be ready for transformation.

Love is the focus of this eclipse. Relationships are highlighted as how we see love and relationships are changing, seeking higher purpose and communion with our partners and us.

Each one of us has individual issues we are facing, let's use this opportunity for clarity, healing, and wisdom to move us in the direction we desire.

Send Janet your birth date-location, and time if you have it, and she will print out your Astrology chart to see how this Eclipse will be assisting and affecting your life over the next six to 24 months.

We will discuss more on the Astrology for all to understand what is affecting our inner self and the greater community and planet. We are also at the mid-point of winter on 2/1 which is also a celebration of many traditions.

This Full Moon is a part of the Eclipse Cycle of Aquarius and Leo that began last summer and completes this summer. With the moon in Leo our hearts open to receive more love, truth, beauty, leadership, and wisdom. The north node is conjunct the moon opening us up to our highest self and potential.

Aquarius Sun, Venus, South Node are focused on group consciousness. How do we bring our individual gifts to the collective? How do we heal us and all and bring us into the greater light?

$45 prepaid. $50 night of class. Send check to Janet StraightArrow by Monday at 39 Greenwood Ave, Madison, NJ 07940. or use
www.PayPal.me/JanetStraightArrow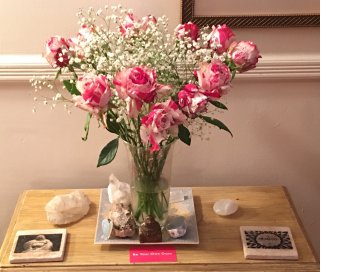 "It is a wonderful feeling to deeply clean closets and drawers, shelves and more, to release many things that I now wonder why I held on to for so long. Like the spiritual journey, it has been a constant process of letting go to make more room for me. It becomes more refined as I live each day. So much space to relax, luxuriate and enjoy the new creations that unfold from here. Very sweet!" Janet StraightArrow

Be Your Own Guru Tuesday February 6
Experiencing Our Inner Guru 2/6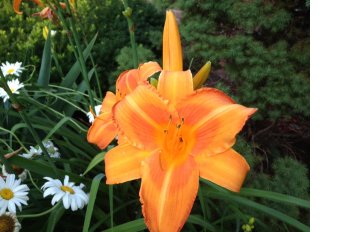 Tonight we will learn and experience exactly what that is and how to begin to connect and live there on our own.

We learn how to move out of the being distracted by everyday life that pulls us in many directions and begin to live in our true center which offers us clear direction in all areas of our life.
Our meditations, practices, teachings, and tools are designed to offer you an experience of our true self in order to develop comfort and surety.

We will continue to discover and release whatever keeps us away from trusting and living this connection to our innate wisdom.
Together we explore our challenges to live the solutions.
Be ready to have fun with this process.
Recording of meditations and teaching are sent to participants. Bring a journal or notebook to jot down profound awareness, experiences, and homework to continue to process.

prepay or reserve at Jolie
$50. a session. Prepay for 6 sessions receive 10% off.

http://www.thejolielife.com/store/p230/Be_Your_Own_Guru.html

Will need to reserve your spot at Jolie 973-822-7919. 32 Main St. Madison, NJ 07940 park in the back parking lot on Elmer Ave or on the street or other lots in the downtown area.
Gather after 7pm, Meditation 7:15 to 7:30 pm. 7:30-9 pm class with more meditations and experiences. Class and meditations are recorded for repeated listening and practice and in case you miss an occasional evening.


Overview of series. Tuesday Evenings; Feb 6 & 20, March 6 & 20, April 10 & 24, May 8 & 22, June 12 & 26, July 10 & 24, Aug 7 & 21, September 11 & 25, October 9 & 23, November 6 & 20, December 4 & 18.

Are you ready to move into personal spiritual mastery and learn how to live it more each day no matter what is occurring? All of your spiritual, healing, and practical life will be enhanced and progressed in amazing ways.

This group is open to those who are ready for advanced adventures on our journey for learning, experience, support, community, awakening, healing and spiritual growth together. Drawing on Universal truth and many traditions from around the world we will be taking all I offer further than ever before.

Ongoing work allows for complete teachings and continuous growth. Janet has been on a conscious spiritual journey for over fifty-years and studied with Masters of traditions around the world. As she learned and practiced each step she lived a traditional life in a spiritually conscious way and been a successful mother, entrepreneur, healer, teacher, coach and friend to thousands. Her mission is to offer a clear, neutral, universal path to enlightenment and perfect health in today's world.

This course offers some of the best teachings she has gathered and developed to guide you on the journey of you with understanding, confidence, peace, and love. We always have fun as we break down what is holding us back and awaken the best of who we are, and learn to live a spiritual life in the material world successfully.

You will develop your spiritual gifts and abilities and discover deeper life purpose. Your everyday life will be easier and you will have more time to live the life you want.

Reiki Practice New Moon Solar Eclipse 2/15
Reiki a Night of Giving, Receiving, Learning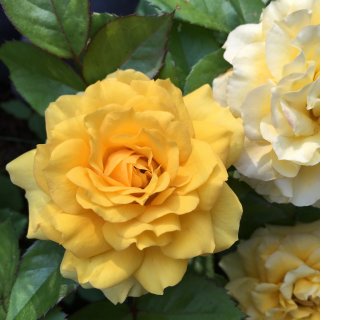 Reiki Practice Thursday 2/15, 6 pm to 9 pm come when you can. For a Reiki Practitioners all schools and levels.
Advance your learning in this class as you give and receive a deep Reiki session.

Janet will teach and guide as called for with each student. These classes offer deep healing and profound learning.
Come as you can and stay long enough to give and receive for at least 2 hours. You may have studied with another teacher, please join us. Held on our second eclipse of the month this will be a powerful night for all.
RSVP LIMITED SPACE
Prepay 40. $45 night of class. Check to Janet StraightArrow 39 Greenwood Ave, Madison, NJ 07940 or credit card
www.PayPal.me/
JanetStraightArrow
Janet StraightArrow has been a Reiki Master for 23 years and practiced, studied and taught healing and energy medicine for over 30 years.
We are scheduling new classes Reiki 1, 2 and Master with interest. Let us know when you are ready. Reiki Masters may apprentice all class levels.
Private Sessions with Janet

Body, Mind, Emotions, Spirit, Soul

Sessions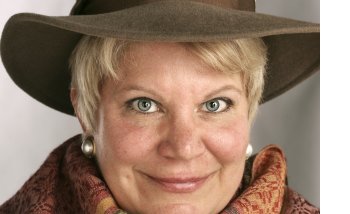 Janet StraightArrow is Healing, Wisdom and Grace
When you work with Janet in sessions or classes you find her loving presence allows you to be yourself. You may think you know what you will work on and are always surprised that it goes much deeper. You may expect her to "do" something and are surprised that as you sit with her, no matter what occurs, you feel lighter, happier, pain-free, and more open. When you leave, your process continues, and your life is forever changed in a positive way.

Janet carries a high level of loving energy that supports your healing of body, mind, spirit, and emotions, and awakens you to your wholeness and soul. Healing, change, and awakening is easy when you have a direct path. StraightArrow works on all levels and gets to the root causes, and fears, beliefs, and behaviors that have kept you stuck, and helps you to live free. Let go of beliefs and fears and open to oneness and love.

The focus of you being the medicine for you is to guide you in subtle and real ways gently yet strongly to refocus on all of the innate gifts and abilities and wisdom you already have. It begins with helping you reclaim the power of you, in ways you did not know you gave it up. As you progress, you experience the wholeness of you, and all you can be and do.

No matter what we work with, or on, or whatever form it takes in the clearing, healing, and learning, it is organic and easy when you are willing to surrender to the best and leave the rest. You cannot know what you do not know until you know it. That's the fun, as we work from the perspective of unconditional love. Website for more on session possibilities 973-647-2500

Astrology Sessions February Special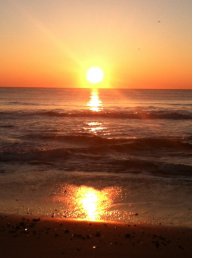 We continue to be affected by this set of eclipses that began in August. On 1/31 the Super Full Moon Eclipse in Leo-Aquarius and in February the New Moon Solar Eclipse in Aquarius on 2/15 we move deeper into our true self and life.
Let's look at your opportunities and options and challenges to overcome to make the most of your life journey this year. Skype, phone, in-person.
As we continue to move into 2018, what potential and possibilities await? We use Astrology and the Planetary cycles along with your personal charts as a guideline to understand movement and timing. I also tap into your soul and guides to assist in bringing through what is here for you that day.
The Blue Moon Eclipse continues the Eclipse cycle of last year and has much to inform us in our individual and collective focus.
Let's have fun, or even look at challenges to unfold solutions. Any reading Janet does is focused on making the most of whatever is happening now or coming through for you to explore and work within your life.
Prepaid Special through February 28, 2018, $150 for an hour session. Schedule within the year. Prep time is free.

Schedule your session and prepay today.

www.PayPal.me/JanetStraightArrow



Love or Family Comparison Astrology Charts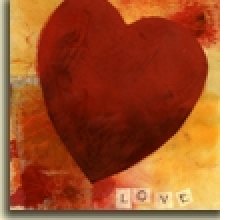 Partners-Children-Friends and Family-Dating.
Do you wonder why relationships are so challenging or why in certain areas you do not connect or communicate with one another? Are you wondering if you will be a good match with someone? Why are my children the way they are? What are my lessons with this person? What is the family dynamic for me to understand? More...?

How can we navigate our relationships in a positive way?
Schedule a session with Janet on the phone, Skype or in person to explore relationships of all types to see how you can make your life work.
973-647-2500 Email

Who Is Janet StraightArrow?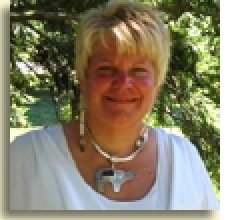 Janet StraightArrow is a Woman of Medicine, Practical Mystic, Healer, Teacher, Shaman, Sage, Astrologer, Integrative Healer, Medical Intuitive, Energy Healer, Spiritual Counselor, Life & Health Coach, Yogi, Writer, and Entrepreneur. Janet StraightArrow is a grounded loving being who shares practical wisdom and encouragement with all she meets.
Join our Be Your Own Guru Group or Be The Medicine Group and other pages on facebook.
TV Interview link below for more on Janet-the journey and the teachings
https://vimeo.com/channels/newbeginnings/225587167