Online ordering for 2018 is open!

Reserve your seedlings ahead of the growing season! Select the varieties you'd like now, then pick them up at M R Gardens when it's planting time.
The Pre-Season Prep service gives you a chance to think through your and your garden's needs. You are also helping to create a sustainable nursery operation. If we know ahead of time the quantities of plants to grow, then no plants are wasted.
Go to: https://squareup.com/store/m-r-gardens/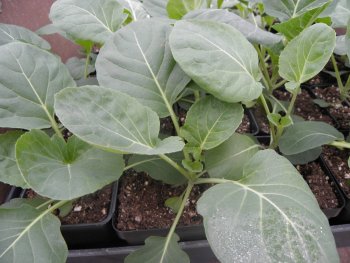 Brussels Sprouts

The final dates to order are as follows:
Feb. 21 - Early spring seedlings (lettuce, kale, collards, broccoli raab, Brussels sprouts, mustard, kohlrabi, etc.)
March 14 - Herbs, annual flowers and groundcovers
March 28 - Native perennials
March 28 - Summer crop seedlings (tomatoes, peppers, eggplant)
We also have a new section on the site - bulk orders. These are especially well suited for those who are establishing a groundcover in a large space or trying to fill in a bare slope. Please place bulk orders by March 14.
We will contact you when your plants are ready and arrange a pickup time. You will have a chance to inspect the plants and address any concerns before taking your plants home. We have a high standard for quality, offering discounts, exchanges or returns if we're not satisfied with the plant.
If you bring your washed plant containers, we give you a promo code to subtract 50 cents off each plant from your next order. We're currently taking: 4-inch or 5-inch square, half-gallon, gallon and two-gallon containers. To help avoid spread of disease from old soil, we can only take them if they're scrubbed free of dirt.
We also offer a "Tell a Friend" discount. If a new customer orders online and puts in the memo that they heard about M R Gardens from you, we'll send you a promo code for a free plant.
At M R Gardens, we strive for as sustainable as possible. That includes:
Growing in a one-of-a-kind passive solar greenhouse, heating the house entirely with solar gain;

Incorporating potting mix materials that are by-products of other manufacturing processes;

Limiting the use of plastic with innovations and promotions such as our recycled pots discount;

Using organic practices for all plants grown from seed at our greenhouse (which is almost all of our offering unless otherwise noted in the item descriptions);

Diversifying our farm's income streams to alleviate pressure on the nursery to produce more than what is sustainable.
We've created a sustainable business in a holistic manner, growing slowly but surely over many years, ensuring we have a strong foundation before making grand leaps.
If you have any questions, feel free to contact
megan@mrgardens.net
or 828.333.4151.
We look forward to seeing you at the farm - and handing off healthy, sustainably grown plants!
Grow and Emergence garden programs

This fall M R Gardens started new on-site programs called Grow, for home gardeners, and Emergence, for those who have a professional interest in gardening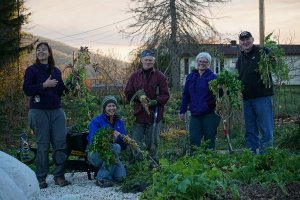 Click here to see more photos of our endeavors. We've been enjoying ourselves! If you're interested in applying, new applicants will be considered on a revolving basis, carrying into the 2018-19 season. Or to get the full picture of the gardening process from the start, sign up for the new program beginning in October. We currently meet Tuesdays at 3:00 or 4:00, depending on sunset time, for two and a half hours. Read more about the program in Laurel of Asheville and Mountain Xpress.
One of our Native and Edible Designs

Since last spring, we've been working on installing a native landscape for a client in Reynolds on the outskirts of east Asheville. He's an avid bird watcher and is replacing most his non-native vegetation with plants that attract wildlife.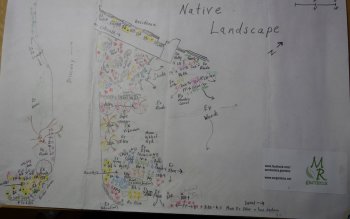 Full Design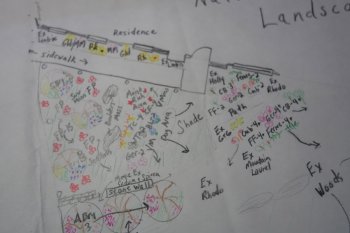 Near the front of the house: Rudbeckias and Mountain Mint; dwarf Serviceberry surrounded by Firepink groundcover; Great Blue Lobelia, Turtlehead, and more.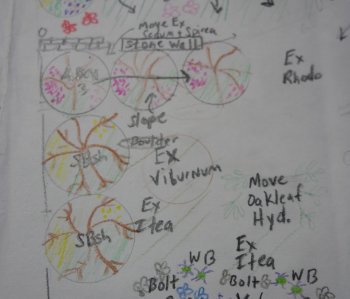 Beautyberry along a rock wall and Spicebush along the driveway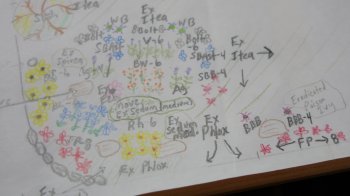 Roadside: Rudbeckias, Firepinks, Lobelia, Boltonia, Butterflyweed, Monarda, Agastache, Asters and more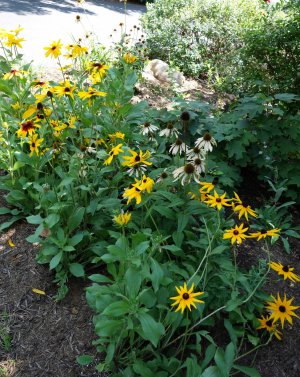 Roadside last July, two months after initial install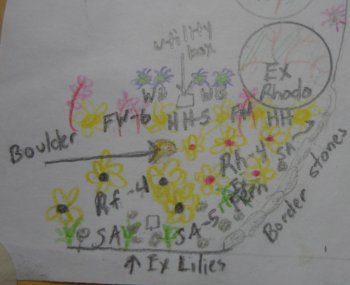 Driveway entrance: More Rudbeckias, Fireweed and Heliopsis next to an existing Rhododendron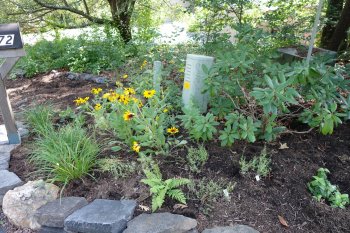 Driveway entrance last July
We'll do the second portion near the house this spring, and finish up the foundation planting in the future.
Interested in talking about a potential design in your yard?
For locals, we ask for $25 for the initial "get-to-know-you" meeting in which we tour your property and talk about your goals for the landscape, which usually takes about an hour. If you sign up for a package that day, we will wave that initial fee. Note that during the nursery's busy season between March and May, this initial site visit is $50. For residents outside Asheville and the surrounding towns, please contact Megan about fees.

Hi all,
If this newsletter is the first you've received from me, welcome! I likely met you at my greenhouse in the Oakley community of Asheville or your reserved plants through Square. Be sure to add

megan+mrgardens.net@mnb.email

to your address book so that my messages get to you.
Thank you for those of you who have been forwarding this newsletter to your friends! I try my best to keep up with monthly newsletters, but i
f you don't hear from me, please
check
regularly for updates on current news about the greenhouse, on-farm classes, garden coaching and edible/native landscape design. Or feel free to call or email with questions!
Best regards,
Megan Riley

828.333.4151
megan@mrgardens.net
Contact Megan at
M R Gardens

Earn a free plant for every one of your referrals who orders online from M R Gardens. Just tell your friend to let Megan know they heard about M R Gardens from you! Offer only available for Pre-Season Prep customers.

Click here to read about my unique background in horticulture, sustainable agriculture, experiential education and herbalism.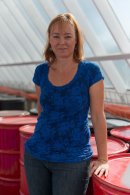 M R Gardens business values

Some activities require someone by your side to really grasp them, and gardening is one. When you are shown how to set up a bed, plant the crops and harvest them, you are much more likely to remember how later. It's also important that you set up a system that fits your lifestyle, schedule, goals, personality and work style, so that you stick with the activity over time. In addition to working with you a few days your first season, I can provide you a garden plan specifically for you, as well as spreadsheets, timelines and growing tips to make your life in the garden manageable. Read more here.


I serve individuals, families and business owners who want to improve their properties and the well-being of their customers with edible gardens. Using primarily edible and native plants, I tailor designs to the client's unique needs, with the goal of creating an aesthetically pleasing, therapeutic and useful area that raises quality of life and property value. I incorporate themes of traditional design (such as texture, levels, line, unity, balance, simplicity, color, and ease of maintenance) with the principles of permaculture design (such as microclimates, useful vegetation, and the smart use of the sun's and the gardener's energy). I aim to create a vision, alongside the property owner, that is both extraordinary and practical, so the landscape can realistically be implemented and maintained. Read more here.
M R Gardens offers high quality plants grown on a small scale, so they are given individual attention. We strive for as sustainable as possible, which means not only growing organically but also using nearly all renewable resources and reusing nonrenewable resources.

Click to reserve yours.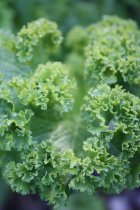 Vates Kale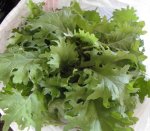 Winter Red Kale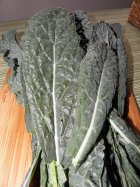 Lacinato Kale


Kohlrabi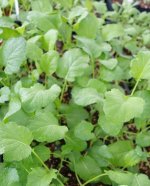 Broccoli Raab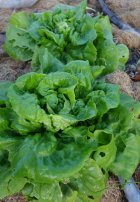 Buttercrunch lettuce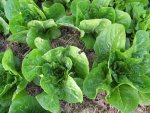 Romaine lettuce

Thank you for all the leaf ferries that have dropped off your leaves in bags by our sign this spring! We create new garden beds with them, or compost them for use in the future. We appreciate you making use of this valuable, plentiful resource!