St. Paul's Hospital
(SPHMMC)
Ethiopian Midwives Association
Click here for the
MNCH Newsletter Archives
Please send interesting articles via email, Facebook or Twitter to our editor,
Meseret Desta Haileyesus
Email - Mesi
Twitter - @mesidesta
Free eLearning Opportunities
International Day of Zero Tolerance for Female Genital Mutilation
6 February 2018
Female Genital Mutilation (FGM) irreparably damages girls' bodies, inflicts excruciating pain and can cause emotional trauma lasting a lifetime. Health care workers know it increases the risk of deadly complications during pregnancy, labor and childbirth, endangering both mother and child.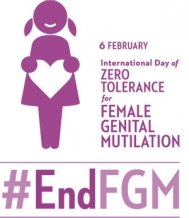 "My dream is that every woman, everywhere, will know the joy of a truly safe, comfortable, and satisfying birthing for herself and her baby."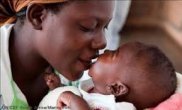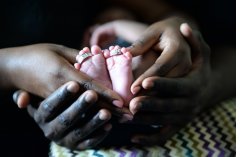 Welcome to the 50th Edition of our Mother and Child Health Newsletter
Our newsletters are an easy way to stay up-to-date with the ET-MNCH Project and share interesting research, resources and funding opportunities on maternal, neonatal and child health.
If you have comments or questions about this newsletter or our program, contact the ET-MNCH Program or our editor, Meseret Desta Haileyesus.
Remember to follow us on Twitter and Facebook too!
Project Welcomes Visiting Physicians from SPHMMC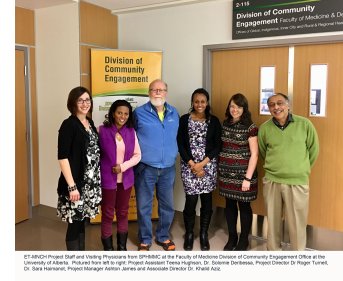 Fortunately for two visiting physicians from Ethiopia, Alberta hospitality is much warmer than our weather. Dr. Sara Haimanot, NICU representative and Assistant Professor of Pediatrics and Dr. Solomie Jebessa, Head of Pediatrics of Child Health, both from St. Paul's Hospital Millennium Medical College have recently traveled to Edmonton to participate in a two week observership. The physicians, who arrived the last weekend in January, were treated to a warm welcome from Project staff and physicians at a local Indian eatery, along with the customary abundance of snow and frigid temperatures January typically brings.

The two physicians have been joining colleagues here in Canada as they make their daily rounds in Pediatrics and Intensive Care Units at several local hospitals, attending our Global Health Fair and taking part in the University of Alberta's annual International Week celebration.

When asked about her experience, Dr. Haimanot said she has been impressed by the work ethic and team-focus of patient care. "It's a shared responsibility with everyone working together, as a team. Senior physicians are very involved in care. I want to take these practices back home to my co-workers," she explained.

Dr. Derebessa was also struck by the team spirit and quality of care we provide. "The teams are so caring, committed and responsive. They listen. The nurses, whether casual, part-time or full time know their patients so well." She was equally impressed by our technology and our ability to offer high quality care in publicly funded system.

The tour is part of the ET-MNCH Project's ongoing efforts to enhance institutional environments supporting maternal, neonatal and child health services in Ethiopia. Dr. Solomie stressed, "I want to take what I have learned back home, to meet with the Minster of Health and Hospital Director, to share ideas about how we can improve our health system with our level of resources."

The tour, which lasts two weeks, will end at the 2018 EPIC Conference Fairmont Banff Springs Hotel in Banff, Alberta this weekend. The conference provides the opportunity for leading neonatologists and other health professionals involved in this initiative to network, share knowledge and identify the best practices for improving outcomes for preterm infants.

Sixty-Four Percent of Women Suffer from Insomnia in Late Pregnancy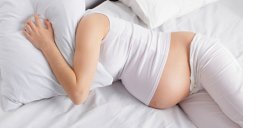 A new study confirms what many pregnant women already know. Sleepless nights begin long before the baby arrives. A new study led by the University of Granada, in which the Andalusian Health Service (SAS) and researchers from the University of Jaen warns that health systems need to address the problem of insomnia in pregnancy systematically, because it negatively impacts the quality of life of pregnant women and presents risk factors for high blood pressure and pre-eclampsia, gestational diabetes mellitus, depression, preterm birth and unplanned caesarean sections. The study revealed sixty-four percent of pregnant women suffer from insomnia in the third trimester of pregnancy. This figure is ten times higher than that for women suffering from insomnia prior to pregnancy (six percent). The study also determined regular moderate or intense physical exercise during pregnancy protects women against pregnancy-related insomnia, "so this is yet another reason for promoting physical activity during pregnancy." Additional Reading

Low Carbohydrate Intake Leads to Increased Risk of Birth Defects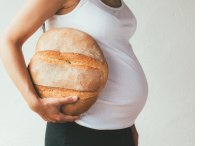 Women who are pregnant or planning to become pregnant may want to avoid diets that reduce or eliminate carbohydrates, as they could increase the risk of having babies with neural tube birth defects, according to a new study from the University of North Carolina at Chapel Hill.
The study published in the journal Birth Defects Research found women with low carbohydrate intake were more likely to have babies with neural tube defects, such as spina bifida (malformations of the spine and spinal cord) and anencephaly (absence of major portions of the brain and skull), that can lead to lifelong disability and infant death, when compared with women who do not restrict their carbohydrate intake.
"We already know that maternal diet before and during early pregnancy plays a significant role in fetal development. This is concerning because low carbohydrate diets are fairly popular," said Tania Desrosiers, PhD, MPH, and research assistant professor of epidemiology at the UNC Gillings School of Global Public Health, who led the study.
Additional Reading
Specific Bacteria Linked to Cervical Changes Leading to Preterm Birth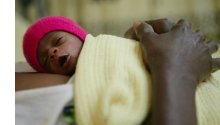 A study funded by the March of Dimes Prematurity Research Center at the University of Pennsylvania examined the effects of three specific bacteria (Mobiluncus mulieris, Gardnerella vaginalis and Lactobacillus) on cervical cells. Researchers found two of the bacteria studied play a role in spontaneous preterm birth by compromising the cervix and causing changes in the expression of genes. The third bacteria studied did not have the same effect.
"Vaginal and cervical bacteria have diverse effects on the cervix," said Michal Elovitz, MD, lead author of the study and professor of obstetrics and gynecology, vice chair of translational research, and director of the Maternal and Child Health Research Center at the University of Pennsylvania, School of Medicine. "After previous human studies, in which the mechanism was not fully understood, this is an exciting next step to better understanding spontaneous preterm birth."
Additional Reading
Lancet Series: Malaria in Pregnancy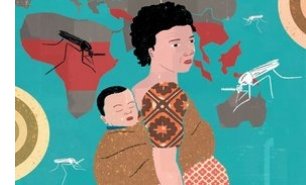 Over the past ten years, knowledge of the burden, economic costs, and consequences of malaria in pregnancy has improved and the prevalence of malaria caused by Plasmodium falciparum has declined substantially in some geographical areas. However, Malaria remains one of the most preventable causes of adverse birth outcomes. Access to parasitological diagnosis or appropriate antimalarial treatment remains low in many countries and regions. Therefore, there is a pressing need for research to identify quality improvement interventions targeting pregnant women and health providers. This Series of three reports brings readers up to date on the burden, pathology, costs, prevention and treatment of uncomplicated and severe malaria during pregnancy.
Additional Reading
Virtual International Day of the Midwife-
Call for Abstracts & Facilitators!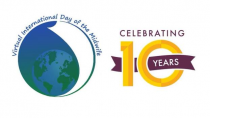 The Virtual International Day of the Midwife is your chance to share what you are doing with a global midwifery audience. Propose a topic to debate or share an interesting case study. What are you researching? The VIDM community wants to hear from you.
Call for Abstracts- 15 February 2018
Call for Facilitators: 10 March 2018
VIDM conference: 05 May 2018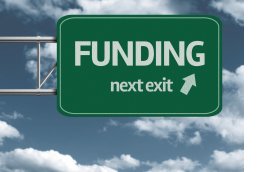 Saving Lives at Birth-
A Grand Challenge for Development
USAID, the Government of Norway, the Bill & Melinda Gates Foundation, Grand Challenges Canada, DFID and KOICA have joined together to launch Saving Lives at Birth: A Grand Challenge for Development, to find the tools and approaches to help the mothers and newborns during their most vulnerable hours. The program is seeking groundbreaking prevention and treatment approaches for pregnant women and newborns in poor, hard-to-reach communities around the time of delivery.
Applications Due: 28 February 2018 at 2:00 PM (EST)
Improving Maternal Health Measurements
The Women and Health Initiative (W&HI) at the Harvard T. H. Chan School of Public Health is has announced a request for proposals to fund research to test and validate maternal health indicators that are not routinely collected and reported at national and global levels
Three grants of up to $275,000 USD over 22 months are available-- one each in the regions of Asia, Africa and Latin America and the Caribbean to support the direct costs of research.
Proposals
due 28 February 2018
Additional Articles & Research