BIG VIEW in this established community of Chestnut Ridge. One level living. Close to everything. 2 car garage.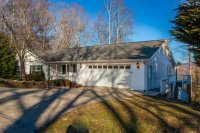 3 Bed,2 Bath, 2292 SF, .81 Acres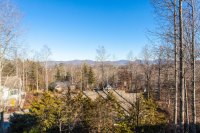 Year around long range views, large sunroom, lots of storage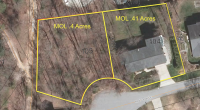 Adjoining lot comes with home.
If you or someone you know needs more information on
real estate in Asheville and
the surrounding areas, contact:

Paula Marzella
www.realty828.com
New Trends From NAHB And KBIS Show
REALTY 828 attended the National Association of Home Builders show (NAHB) and the Kitchen and Bath Industry Show(KBIS) in Orlando, Florida on January 9-11.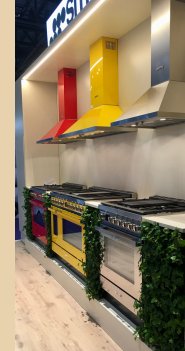 The show had over 1500 exhibitors in the home building and design industry and over 600 in the kitchen and bath industry.
CHECK OUT OUR FIRST VIDEO FROM THE SHOW
There was many great products from all over the world. The colors that are trending are exciting and fresh. Kitchens are getting more efficient with storage and colors of appliances are bold and dramatic. One of our favorites was SMEG, technology with style. Yes, of course they are Italian. If you want to make a stove look sexy, get the Italians to design it.
Bathrooms are shifting from the last decade of tile and granite and moving toward products that are easy to clean. No tile grout that gets mildew. Another one we love is WETWALL from Scotland.
READ ON...
Why Putting Your Parents' Things Into A Storage Unit Is A Bad Idea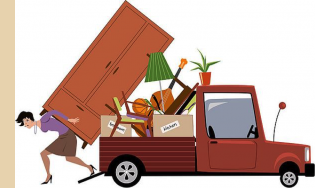 It's human nature to want to take the easiest way out. And who would blame you? Easy is just so much more convenient! In many cases, the easy way is also the most efficient.
Unfortunately, with an estate clean-out, the only way to avoid making more work for yourself in the long run is to be extremely thorough in the beginning. Give up any ideas of a quick and easy way through the process and accept the idea that you need to deal with it now. READ ON...
Need A Vacation Rental in Asheville?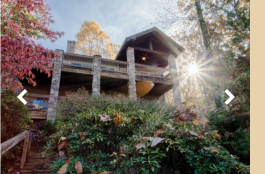 Are you looking for a place to escape for a vacation this summer and ready to lock it in now. Look no more! CATAWBA LAKE HOUSE in beautiful Lake Lure is a perfect s
pot. On the lake, 6 bedrooms, private yet close to town and Chimney Rock State Park.
REALTY 828 helped the owner of Summit Cottage find this home, let us help you find your piece of the mountains.
REALTY 828 - Our brokerage name pays homage to the area code for all of Western NC. We take pride in engaging our amazing community, as well as providing unparalleled representation as a full-service real estate brokerage. We strive to be current, relevant, and in the Here and Now.
Visit our website, the hub of real estate and everything Asheville, REALTY828.com.
K
eep up with us on your favorite social media platform.





If you missed any of our previous newsletters since our first in October of 2016, you can catch up on past issues at the 828 Update.