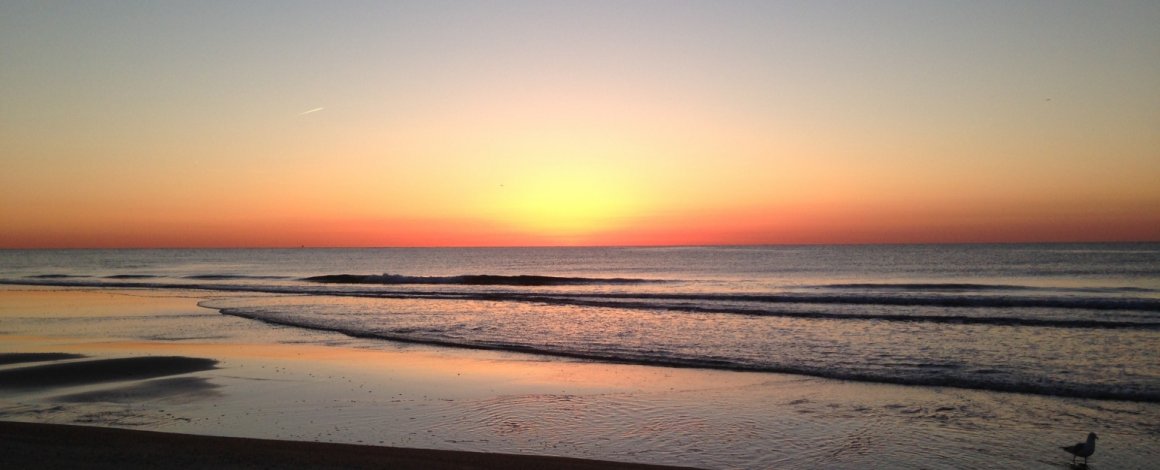 Awakening the Light of Spring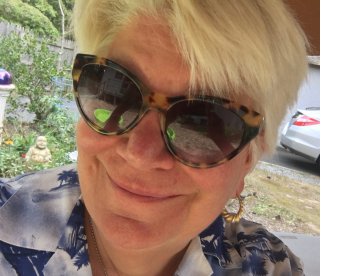 Dear Friends, At the precipice of Spring and many stages of our life, we are always walking through the dark night to awaken the rebirth of the Light.

Rebirth is the call of Spring. More daylight, more warmth, earth waking up to growth. As Winter begins to move toward Spring there is more light for us all to appreciate and enjoy. This last week of Pisces Sun is a spiritually dark and numinous one. March 20-21 is always the Spring Equinox the edge of the seasonal change.

It is a time of great change. Where are we going? How? With who? What is the new creation? If you feel you are in flux, join all of us. New birth is not fully formed, it is full of potential yet to be discovered and embraced.

Make peace with change, cold, dark, not quite ready, and deepen into the potential of what is every day.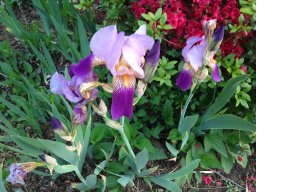 We awaken the Light inside slowly peeking out and feeling our way. Spring breaks through the frosty layers to awaken the new gently. Each bud and flower is a surprise to receive the beauty and new life.


In private Sessions I am looking to focus on assisting people through the dark night into their own bright light with health and spiritual growth beyond where you imagine you can go. People in cancer treatment looking for higher level support are experiencing great results. Deeper inner and outer struggles are straightened out. Spiritual journeyers who are healers find the next step to enlightenment and ease of working with people and themselves.

Join me on the journey below and lets have fun rocking the new life and light together. Blessings and Love, Janet StraightArrow

How Removing the Obstacles Illuminates the Light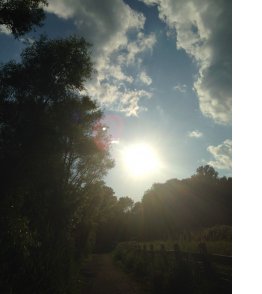 No matter who or where we are, all of us are moving through portals of in-between places into new life.
Advancing with the wisdom of the elder and curiosity of the child allows the greatest potential and results. Getting to that sassy, peaceful place, is the journey within the journey.
SESSIONS Being stuck is an illusion that I am adapt at uncovering and we remove the obstacles easily. We have fun as we learn the hidden places you are stuck and release them in profound ways. Letting go and reclaiming ourselves is the unfolding of the journey. It is my honor to help you unconditionally love you and all through this process of empowering the truth of you and watch you shine and leave each session with renewed hope, confidence and direction. It may take one session or enjoy a series of deep sessions for profound work. Prepay for discount as per website payments and policies page. Janet@Bethemedicine.com or 973-647-2500 for appointment.

Professional Classes and Retreats

Awakening Our DNA of Perfect Health 4/22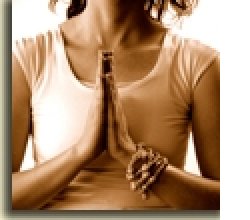 Perfect Health is our nature as humans so why has it been so elusive? Cells replicate themselves constantly so why do they continue the disease instead of regaining health?

In this day we will explore and open the doors in our DNA into perfect health. There is a process and we will use our highest guidance as support.

The focus on Perfect Health has been mine for over fifty years. More information has come through to transform our DNA to awaken the original blueprint in us. There is a process to unfold together.

Advanced personal and professional practice, initiations, and teachings. This will be a small class of personalized experiences and training. Those who have worked with me know that you leave totally transformed by the energy, learning, and healing.

Be Ready for adventure. Be The Medicine. Be the Guru. Be You!
Sign up online at www.PayPal.me/JanetStraightArrow or send a check to Janet StraightArrow 39 Greenwood Ave, Madison, NJ 07940. $185. Sign up today or by 4/12. $200 after. The journey begins at sign up. 10 am -4 pm

Treasure Yourself Women's Retreat May 4-6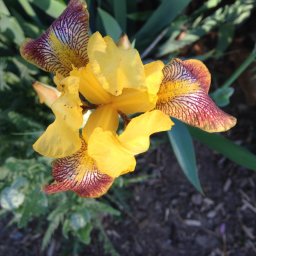 A women's weekend of inner and outer exploration to enjoy, love and honor us, as we honor the divine feminine we are. Leave stress behind, as we dive into our beauty and truth we awaken our strength, inner peace, and deep love.

Women are the original Shamans, Wise women, Warriors, and Healers. We will have experiences to nurture us and awaken deep wisdom and gifts and learn how to release old ways of thinking and being and go home a new woman refreshed with a new way to be.

Janet shares a nourishing weekend of love and fun with us. We will experience ourselves and open up doors and windows to our beauty, purity, and magnificence.

Learn to live our divine feminine at home, play, work, relationships, and living our unique purpose. We nurture our inner wisdom through fun practices and receiving.

Lovely space and natural land and woods allow us to expand into nature and enjoy deep relaxation.
***Janet is reducing the tuition by $100. to make it more accessible to more women.
$450. includes retreat, comfortable private lodging, and tasty healthy food. Please send $200 for lodging and food to reserve your space ASAP.
Balance due by 5/1. Payment plan available. www.PayPal.me/JanetStraightArrow


Checks to Janet StraightArrow 39 Greenwood Ave, Madison, NJ 07940



Reiki 1 for Healing Professionals 4/14-15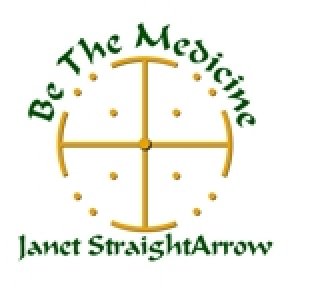 Shaman, Reiki Master, Medical Intuitive Janet StraightArrow offers this profound level of teaching and energy. Janet's 26 years of experience offers a comprehensive professional level course with practical application for healers and everyone.

Usui Reiki 1 Certificate, Reiki 1 book, and recordings of class to listen to and meditate with.

PERSONAL. Reiki empowers your own healing abilities. Reiki is used to speed up healing, relieve pain, aids sleep, relieve stress, improve circulation, aid digestion, increase energy and stamina, balance the body, clear negativity, and heighten psychic abilities, aids connection to your higher power and much more! Healing can occur on all levels- physical, emotional, mental and spiritual.

PROFESSIONAL. You will learn how to help heal yourself and others in your life. You are also trained to work with clients if you choose to work professionally. This bodywork modality is a perfect professional enhancement for massage therapists, medical, dental and veterinary practitioners, ministers, psychologists and all who reach out to help people and animals heal.Please come ready to learn and enjoy! CE's

EXTRAS. Janet extensive years of experience and teaching offers you a powerful opportunity to optimize the healing with added teachings to enhance the ability for you to use this in everyday life, attain great results, understand, and give and receive deep healing and relaxation. You also learn how to work with energy in your everyday life. Great class for Yoga teachers, psychologists, parents, caregivers, and anyone who helps others...everyone.

Recording of class and Reiki 1 book added to the class. CE Credits available.
www.PayPal.me/JanetStraightArrow or checks sent to Janet StraightArrow, 39 Greenwood Ave, Madison, NJ 07940

$100. DEPOSIT ASAP TO HOLD YOUR PLACE. balance by April 1. or after. Tuition prepaid in full by April 1 $340. or $365 after. Janet will send you an ebook when paid to begin learning before the class.

Community Holistic Health Forum 4/9
Education & Discussion Short Stories Madison, 4/9, 7-9 pm
Free Evening. Preview of Topics Below. Details next week.
Healing with the Body's Wisdom with Janet StraightArrow,
Shaman, Healer, Sage
Healing Mind-Body through Movement with David Beck, DC
Food as Medicine for Mind-Body with Kathy D'Agati

Vision Quest Catskill Retreat 7/12-15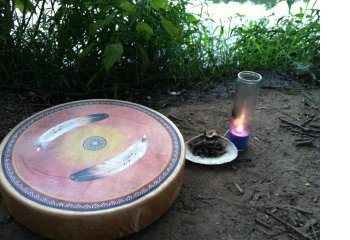 WHY VISION QUEST IN NATURE AND HOW CAN THIS BENEFIT ME NOW?
A person goes on a planned Vision Quest to honor and deepen their life and personal journey. The purpose of a Vision Quest is to see you and have time and space to pull away from the world and normal activities to call for a vision for the rest of your life and hear yourself speak.
With no one else, or daily places and responsibilities to distract us, we can easily let go and be. Our fellow travelers are each on their own journey in the community and will mirror you as a support to learning to go deeper at times.
Creating a sacred space is what people will learn to do for themselves. That space is inside you, and all of our work to prepare is to help you find and explore that inner space and find answers and truth for you.
A Vision Quest is a rebirth of you in more true and aligned ways. These four days will take you through this process and Janet is a guide who will assist you along the way. COMPLETE FINAL DETAILS NEXT WEEK.

Be Your Own Guru Program Changes


Being our own Guru is about knowing who we are and living our wi

se, loving, true self from the inside out. We learn to walk the walk of life and spiritual mastery in everyday life. Each step of the journey is powerful and logical and makes sense. We learn to let go of all of the ways we thought life was to discover the grander wisdom and knowledge and live it. It is the walk of oneness, inclusive and empowering us to live our highest self and truth without doubt or fear.


I have canceled the ongoing class for now. I am regrouping all of my offerings and am happy to hear about your interest in this work personally and in a group. All of my work has this focus so sessions and classes meet the criteria of this description. Reach me 973-647-2500 Janet@Bethemedicine.com