Basil, calendula, tulsi and more!

The date for reserving herb, annual flower and groundcover seedlings has been extended to this Friday the 16th. You have until March 28 to select your summer crop transplants and native perennials.
The Pre-Season Prep Service allows you to choose the varieties you'd like now, then pick them up at M R Gardens when it's planting time. That way
you have a chance to read about the plants and think through your and your garden's needs. You are also helping to create a sustainable nursery operation. If we know ahead of time the quantities of plants to grow, then no plants are wasted.
Go to: https://squareup.com/store/m-r-gardens/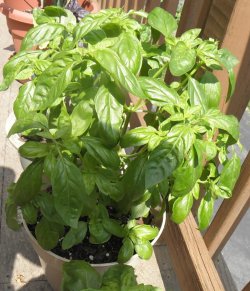 Basil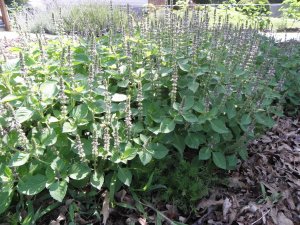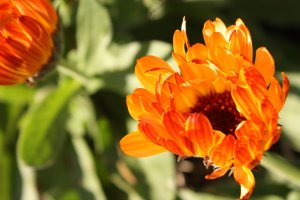 We also have a new section on the site - bulk orders. These are especially well suited for those who are establishing a groundcover in a large space or trying to fill in a bare slope. Please place bulk orders by Friday.
We will contact you when your plants are ready and arrange a pickup time. You will have a chance to inspect the plants and address any concerns before taking your plants home. We have a high standard for quality, offering discounts, exchanges or returns if we're not satisfied with the plant.
If you bring your washed plant containers, we give you a promo code to subtract 50 cents off each plant from your next order. We're currently taking: 4-inch or 5-inch square, half-gallon, gallon and two-gallon containers. To help avoid spread of disease from old soil, we can only take them if they're scrubbed free of dirt.
We also offer a "Tell a Friend" discount. If a new customer orders online and puts in the memo that they heard about M R Gardens from you, we'll send you a promo code for a free plant.
At M R Gardens, we strive for as sustainable as possible. That includes:
Growing in a one-of-a-kind passive solar greenhouse, heating the house entirely with solar gain;

Incorporating potting mix materials that are by-products of other manufacturing processes;

Limiting the use of plastic with innovations and promotions such as our recycled pots discount;

Using organic practices for all plants grown from seed at our greenhouse (which is almost all of our offering unless otherwise noted in the item descriptions);

Diversifying our farm's income streams to alleviate pressure on the nursery to produce more than what is sustainable.
We've created a sustainable business in a holistic manner, growing slowly but surely over many years, ensuring we have a strong foundation before making grand leaps.
If you have any questions, feel free to contact
megan@mrgardens.net
or 828.333.4151.
We look forward to seeing you at the farm - and handing off healthy, sustainably grown plants!
Passive solar greenhouse tours

Join the 2018 tours of M R Gardens' one-of-a-kind passive solar greenhouse!
Saturdays, April 14, June 2 and June 9 at 1 p.m.
We're also hosting a tour April 7 as part of the Asheville New In Town Meetup, but it's almost full, so reserve soon if you'd like to attend on the 7th.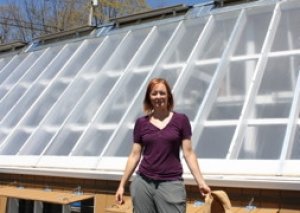 We'll cover -
Why build a passive solar greenhouse instead of a typical one?

Why is it shaped differently?

What are all the barrels for?

Why does it produce high quality plants?
And much more!
With only solar gain to heat it and manual vents to cool it, M R Gardens' 800 square foot greenhouse stays ideal growing conditions despite wide fluctuations in outside temperatures. January 2018 put the greenhouse to the test with more than two weeks of outside lows in the single digits or mid-twenties. Yet inside the house, overnight temperatures remained above 40F, which is suitable for the plants in the greenhouse at that time. In more typical weather, the nightly minimum is rarely below 50F, especially as the days lengthen. We could further increase overnight temperatures by sealing up cracks around vents. The building's design also prevents the interior from overheating, as we ventilate it even on cold winter days to keep it below 90F in sunny weather.
We ask for $5 per person and appreciate any additional contribution if the tour was especially helpful for you. Please RSVP to megan@mrgardens.net or 828.333.4151.
We have added an "A la carte" option to our
on-site garden program called Grow. If you can't commit to meeting three times a month for a year, but want to drop in on classes, we might be able to accommodate you.
The main focus of this program is the "Microbe Rich" method of growing plants, particularly healthy vegetables, with a focus on building the soil to make life above ground simpler and stronger. In addition, the program includes classes on:
The "forest garden," which is an orchard where fruit trees and shrubs are strategically placed and layered among herbaceous plants and groundcovers so that they grow in symbiosis;

Beneficial flowers, which help create a healthy ecosystem so that predators keep garden pests in check;

Native plants, which are key elements of the food web, providing for the abundance of life;

Naturalized landscaping, which entails learning which "volunteers" to keep and which to remove;

Invasive vegetation, which we keep at bay to encourage diversity in the local woods;

Seed starting in a passive solar greenhouse, which is climate controlled by design, with no additional heat or cooling;

Medicinal herbs, which inspire a connection between the grower and the plants' essence.
If all of this sounds like a lot, keep in mind that we cover topics in bite sizes, and often circle around again, reviewing similar subjects in other classes to refresh our memories. In short, we're learning the basics of how to grow our own food in an ecologically sound way. Click here to see more photos of our endeavors.
The a la carte option entails a $100 down payment to receive all our educational materials, and then $25 for each class that the participant attends. We also ask for a $25 application fee in which we talk about your goals and tour the farm. The a la carte option

does not

typically include the harvest of vegetables, which year-long participants receive.
Applicants for the year-long program (which includes the harvest of vegetables) will also be considered on a revolving basis, carrying into the 2018-19 season. Or to get the full picture of the gardening process from the start, sign up for the new program beginning in October, which will be $800 for the year, divided into three payments. We currently meet Tuesdays at 4:00 for two and a half hours. Read more about the program in Laurel of Asheville and Mountain Xpress.
One of our Native and Edible Designs

We recently completed a design for a couple in South Asheville who moved to the house within the last year. The landscape already had a unique look to it with several bushes and trees (including edibles and natives) scattered throughout the property. We're working on making a cohesive native and edible look to the property, adding color to the mostly shaded back yard, as well as finding places for some of their favorite flowers and plants. It was fun incorporating some of their choices for ornamentals among
M R Gardens' more typical native selections. It should make for a nice blend of styles.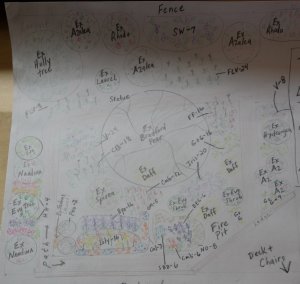 Backyard: A blend of natives along with the homeowners' choices of ornamental flowers


For three-season (nearly four) color in the one pocket of sun in the backyard: Wild hyacinth mixed with Lilies and a border of Catmint and Calendula. Low-growing natives such as Columbine, Nodding Onion and Scotch Bluebell meander around the fire pit.


Hollyhock, a favorite of the homeowner, is incorporated along the fence line alongside existing vegetation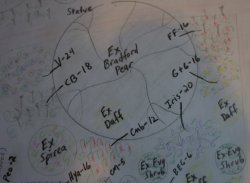 Near an existing tree, we added plants that can tolerate dry shade such as Coral Bells, Green and Gold and Foamflower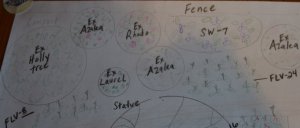 Siderwort and False Lily of the Valley are intermingled among existing Azalea and Rhododendrons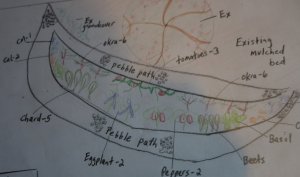 We are building a vegetable bed in the front yard next to an existing ornamental bed. We created a plan to accentuate the most attractive qualities of the vegetables.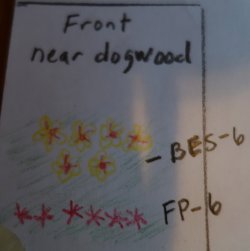 Also in the front yard, Black Eyed Susans and Fire Pinks near an existing Dogwood to greet people as they pull into the driveway

Interested in talking about a potential design in your yard?
For locals, we ask for $50 for the initial "get-to-know-you" meeting in which we tour your property and talk about your goals for the landscape, which usually takes about an hour. If you sign up for a package that day, we wave that initial fee. This fee is decreased once the nursery's busy season ends in June. For residents outside Asheville and the surrounding towns, please contact Megan about fees.
Contact Megan at
M R Gardens

Earn a free plant for every one of your referrals who orders online from M R Gardens. Just tell your friend to write in the memo on the order form that they they heard about M R Gardens from you! Offer only available for Pre-Season Prep customers.

Click here to read about Megan's unique background in horticulture, sustainable agriculture, experiential education and herbalism.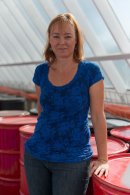 M R Gardens business values

Some activities require someone by your side to really grasp them, and gardening is one. When you are shown how to set up a bed, plant the crops and harvest them, you are much more likely to remember how later. It's also important that you set up a system that fits your lifestyle, schedule, goals, personality and work style, so that you stick with the activity over time. In addition to working with you a few days your first season, we can provide you a garden plan specifically for you, as well as spreadsheets, timelines and growing tips to make your life in the garden manageable. Read more here.


We serve individuals, families and business owners who want to improve their properties and the well-being of their customers with edible gardens. Using primarily edible and native plants, we tailor designs to the client's unique needs, with the goal of creating an aesthetically pleasing, therapeutic and useful area that raises quality of life and property value. We incorporate themes of traditional design (such as texture, levels, line, unity, balance, simplicity, color, and ease of maintenance) with the principles of permaculture design (such as microclimates, useful vegetation, and the smart use of the sun's and the gardener's energy). We aim to create a vision, alongside the property owner, that is both extraordinary and practical, so the landscape can realistically be implemented and maintained. Read more here.
M R Gardens offers high quality plants grown on a small scale, so they are given individual attention. We strive for as sustainable as possible, which means not only growing organically but also using nearly all renewable resources and reusing nonrenewable resources.

Click to reserve yours.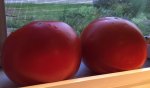 Mountain Merit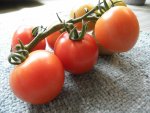 Mountain Magic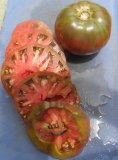 Cherokee Purple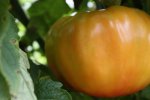 West Virginia 63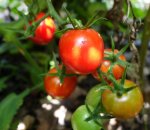 Cherry Bomb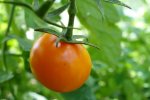 Sun Gold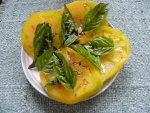 Ruby Orr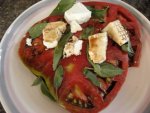 Oxheart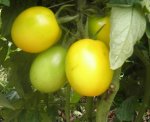 Yellow Roma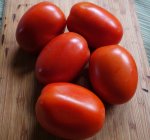 Plum Regal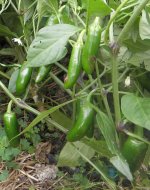 Jalapeno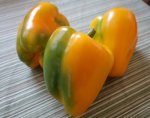 Sweet Sunrise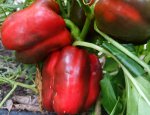 Sweet Big Red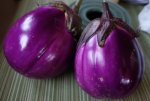 Beatrice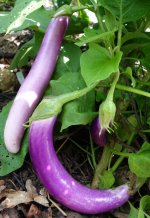 Orient Charm

Thank you for all the leaf fairies that have dropped off your leaves in bags by our sign! We create new garden beds with them, or compost them for use in the future. We appreciate you making use of this valuable, plentiful resource! We can continue to take your leaves as you're undertaking your spring cleanup.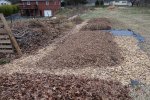 MANNA FoodBank invites gardeners in the region to help end hunger by participating in the Plant a Row Campaign.
Those interested in participating should contact Justine at jredden@mannafoodbank.org or 828.299.3663 ext. 1248. Also contact Justine about joining a tour of the MANNA operations Saturday, March 24 at 10 a.m.