Code.org Computer Science Fundamentals for K-5

Hey North Country elementary educators interested in teaching computer science, do not miss out on this no-cost workshop!

This one-day workshop includes instruction for an experienced elementary computer science facilitator, an intro to CS, pedagogy, overview of the free online curriculum, teacher dashboard, and strategies for teaching "unplugged" classroom activities. You'll receive a printed curriculum guide, classroom supplies from the unplugged lessons, and cool Code.org swag. Lunch is also provided.

Learn more about this workshop here.




Date: Saturday, May 19, 2018
Deadline to register: Wed, May 9th
Time: 8:30 to 3:00
Cost: None! That's right, this is an awesome free opportunity!
Location: NCES, Gorham, NH
BYOD: Laptops preferred over tablets. NCES may be able to provide a laptop if requested in advance.
Register:

Online

or phone 603-466-5437 M-F 8-4.

This workshop is made possible by the Code.org partnership with the UNH STEM Discovery Lab with support from NCES and White Mountain Science Inc.



---
Understanding and Responding to Behavior:
Achieving Positive Outcomes for Students with Autism
Join Heather Hill M.Ed. BCBA for this engaging workshop to learn ABA strategies and interventions that apply to working with the Autistic population. Each participant will engage in activities and hands on initiatives that will provide authentic understanding of the application of ABA strategies to maximize successes for the practitioner and the child.Participants will be provided with a toolkit of materials to take back to their classroom at the end of the workshop.

Heather Hill is the Co-Executive Director/Clinical Coordinator of Granite State ABA Service LLC in Conway NH and New London NH. Heather earned her M.Ed. from Plymouth State University and her graduate certificate in ABA from Antioch University and is licensed as a Board-Certified Behavior Analyst (BCBA). She has presented numerous workshops; topics include Autism, ADHD, ABA training, and behavior interventions throughout New England.

Date: Monday, May 14, 2018
Time: 8:30 to 3:00
Location: NCES, Gorham, NH
Cost: $75 staff from NCES member schools, $95 associate members, $115 all others
Register: Online or phone 603-466-5437 M-F 8-4.

Note: This workshop replaces the workshop originally scheduled with CarolAnn Edscorn.

---
Tech Users Monthly Virtual Meeting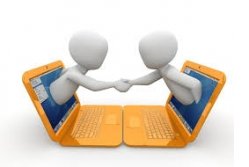 The Tech Users Group is a statewide group of K-12 educators who share how they are successfully using technology in their classroom. Meetings are held monthly through Zoom, a video conferencing app that is free to download and use. All you need is a computer with audio that connects to the internet.

If you are interested in attending, wish to join the mailing list, or have questions email Matt Treamer at matt@ncedservices.org.

Location: Virtual only
Presenters for May: Deborah Cole and Christina DiMicelli
Date/time: Monday, May 14, 2018 from 3:15 pm to 4:15 pm
Cost: Free
Register: Email matt@ncedservices.org

---
Mindfulness Teacher Workshop:
Free Preview of the Educator Summer Camp
Lead by Erin Woo, M.Ed., this session will introduce how the practice of mindfulness provides the foundation for bringing our best intentions to our teaching – connecting with our students, compassion, self-awareness and ability to respond skillfully to whatever arises in each moment rather than reacting in habitual and sometimes unhelpful ways. Teachers will learn about mindfulness, the latest brain science, engage in mindfulness practices and leave with tools and techniques to cultivate mindfulness in the classroom.

As noted below, a comprehensive training for educators to implement mindfulness practices in their classroom is planned for this coming summer. This free session is a great opportunity for potentially interested educators to get a better sense of what would be entailed in integrating mindfulness practices in the school setting.

Date: Wednesday, May 16, 2018
Time: 4:00 to 5:00
Location: NCES, Gorham, NH
Cost: Free
Register: Online or by calling 603-466-5437 M-F 8-4

Read more about the instructor, Erin Woo, below.

---
Mindfulness for Educators Summer Course
Mindfulness for Educators is an experiential learning program for teachers interested in incorporating mindfulness into the life of the classroom. Mindfulness complements social emotional learning practices by promoting stress management, emotional well-being and cognitive performance. In this course you will explore mindfulness in a way that enhances your own innate capacities for resilience, focus and well-being.

Mindfulness is a powerful approach to working with daily physical and emotional stress. Brain scans show the regular mindfulness practice significantly alters the functioning and structure of the brain. Studies show that teachers who practice mindfulness reduce feelings of burnout and ineffectiveness, and increase their sense of well-being, happiness, and empathy in the classroom. Students who use mindfulness strengthen their concentration and improve their ability to regulate their emotions.

Teachers will have the opportunity to develop a personal mindfulness practice during the online portion that takes place in the four weeks leading up to the course. This emphasis on a personal mindfulness practice will continue in a 3-day live course and will provide the foundation for learning how to integrate mindfulness into the classroom. During the three day-long classes we will explore topics such as neuroscience, stress physiology, embodied teaching, mindful listening communication, and mindfulness practices to share with students, through dialogue, individual reflection, and practice teaching.

This course consists of 8 hours of online work and 3 days of instruction. The in-person instruction will take place at NCES on July 16 - 18, 2018 from 9:00 am - 3:30 pm. The online coursework will require approximately 2 hours per week for 4 weeks and will run June 17 - July 13. The online portion will contain two optional live video sessions that will be held June 24 and July 8 from 7 - 8 pm. These sessions will be recorded and posted online for those who can't make it.

Course Dates


On-Site Classes: Monday, Tuesday and Wednesday July 16 - 18, 2018 9:00 am - 3:30 pm


Pre-Session Online Coursework: June 24 - July 13


Online Live Classes: June 24 and July 8, 7:00 pm - 8:00 pm


Cost: $435 staff from NCES member school, $500 associate members, $600 all others
Register: Online or by calling 603-466-5437 M-F 8-4
Location: NCES, Gorham, NH

Instructor


Erin Woo, M.Ed., loves sharing mindfulness with teachers because it combines her passion for teaching children with her delight in sharing mindfulness with adults. She works as a Program Developer and Lead Teacher at the Center for Mindfulness at UMass Medical School where she also did her training. She is certified to teach mindfulness throughout the Mindfulness in Schools Project and did the Mindful Schools Year-Long Teacher Training. She teaches mindfulness to students in local elementary and high schools.

Erin is the director of White Pine Montessori, the school she founded in 2008. She is Adjunct Professor of English at NHTI Community College where she teaches a mindfulness-based communications course. She teaches Mindfulness Based Stress Reduction (MBSR) and leads a weekly meditation group. She has been practicing mindfulness since 2006 and is dedicated to sharing the benefits of mindfulness with others.

---
Upcoming Arts Alliance of NNH Artist Residencies
"Art of the Duo"


May Artists in Residence, internationally acclaimed Syrian clarinetist/composer Kinan Azmeh and Sri Lankan-born pianist/composer Dinuk Wijeratne, perform stirring public "Art of the Duo" concerts and engage students, educators and community members as they teach musical concepts from collaboration and creativity to composition and improvisation; expand understanding of classical music by adding Middle Eastern and Asian elements; and address issues from cultural awareness to global support of refugees in talks, lecture-demonstrations and community gatherings.

More details on artist residencies at http://www.aannh.org/

---
Have students looking for STEM summer camps?
NCES is pleased to endorse the summer camps at White Mountain Science Inc. If you participated in STEM, coding, or science professional development at NCES, it was likely tied to WMSI. In case you were not aware, WMSI also provides after-school programming for students and an exciting array of summer and vacation-week programs. Ranging from 2 to 5 days, there are day programs for students ranging from ages 5 to 13. Check them out at whitemountainscience.org!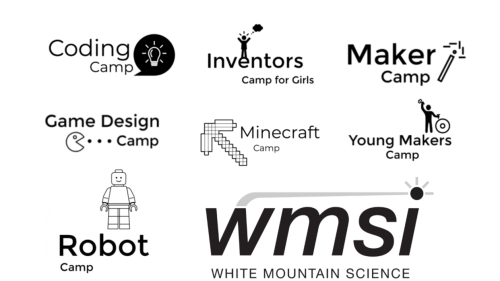 ---
STEM-Health Careers Summer Camp



The Northern NH Area Health Education Center (AHEC), a program of the North Country Health Consortium, and White Mountains Community College, are teaming up again to offer Berlin STEM-Health Careers Summer Camp!

Date: June 25th – June 29th, 2018
Time: 9:00 am – 3:00 pm (all 5 days)

This camp is for middle school students, including incoming 6th, 7th, and 8th graders, and provides a week-long opportunity for middle schoolers to explore Science, Technology, Engineering and Mathematics (STEM) with a Health Careers twist.

Participation in this hands-on, interactive camp is a fun, low-cost experience that will allow students to explore different health professions and gain a broad understanding of the potential opportunities that exist in the field.

View the program flier here or contact Tamara Roberge: troberge@ccsnh.edu or (603)342-3062


---
Other Great Summer Opportunities for Students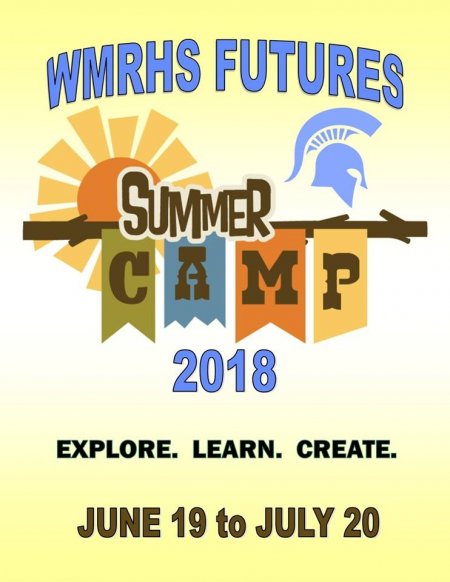 The Futures Summer Camp program is open to students entering grades 7, 8, and 9. The camps are open to students outside of the White Mountains Regional School District for a fee.

Camps include:

Culinary arts
Soccer camp
Music appreciation
Art camp
Welding
It is Rocket Science
Basketball camp
Trips camp
Agricultural science
Leadership JROTC
Robotics
Field hockey camp
Math camp
Outdoor adventure
Cyber security and networking
Creative writing
Hospitality camp

To learn more about the camps, view the brochure here.

Use this link for registration information.

---
Consequences and Pathways Forward
Criminal Justice Responses to Substance Use and Crime:
Where Accountability and Treatment Meet



Join community members and students for a free program to learn more about substance misuse and some the legal consequences. Hear about the NH Drug Court system and the newly formed Coös County Drug Court, an overview of the Federal Correctional Institution in Berlin and hear from an inmate, and finally an introduction to the new local Restorative Justice Program for young people. Representatives from the local drug and alcohol treatment and recovery community will be present to answer questions and assist anyone in need.

Date/Time: Tuesday, May 15, 2018 from 6:00 to 8:00 PM
Location: Medallion Opera House/Gorham Town Hall, 20 Park Street, Gorham, NH
Cost: Free
Registration: Not required

Program flyer including list of speakers here.

This is Stand Up Androscoggin Valley Coalition community educational event with refreshments sponsoring the refreshments for the evening.



---

The Vermont Energy Education Program is offering two five-day Summer Institutes for science teachers at Lake Morey Resort, Fairlee, VT. Deepen your skills and understanding around Next Generation Science Standards, energy, and climate through hands-on exploration, discussions with experts, field trips, and collaboration time for unit creation.
Institute #1, June 25-29, 2018,
focuses on energy and climate as core disciplinary ideas and is for K-12 teachers of any experience level. Special scholarships available for NH educators who register by May 15th -
details here.
Institute #2, August 6-10, 2018, is for experienced teachers of grades 4-8 who want to make their units three-dimensional and personalized.
---
Policy Outreach Tour for NH's K-12 Computer Science Framework
NH's Standards Revision Team for the new K-12 Computer Science Framework is conducting an outreach tour for educators and the public to ask questions and make suggestions on the second draft of the framework. This outreach tour will hit several locations across NH in May and early June. Check the NHDOE Computer Science page for forthcoming details.

---
The New Hampshire Dyslexia Law:
Understanding, Implementing, and Improving
Natasha Kolehmainen, NHDOE Reading Specialist, will lead this training.
The objectives of this training are:
Understand the purpose and background of HB 1644 (RSA 200:58-62) as well as clarify
expectations under the law, as well as what the law does not require.
Increase understanding of dyslexia and related disorders, specifically in students ages 4 to 7.
Identify best practices in the areas of screening, identification, and instruction for students at risk for dyslexia and related disorders.
Optional work session: Bring information about what is being done in your district, assess your practices against what you learned in the morning. Work with Natasha and peer districts to improve, fill gaps, and build efficiencies.

Date/time: Tuesday, May 8, 2018 from 8:30 to 11:30 with optional work session 11:30 to 2:30
Location: NCES, Gorham, NH
Cost: None. Bring your own lunch if planning to stay for the work session.
Register: Email Natasha at kole2813@gmail.com

---
NCES is hiring for 2018-19



Part-time openings for Speech Language Pathologist, School Psychologist, Teacher of the Deaf, ESOL, and Physical Therapist.

Apply via SchoolSpring





---

---



Trauma & Resiliency Workshop



Featuring Dr. Cassie Yackley and Kevin Hines, Saturday, July 21, 2018 at the Tilltotson Center, Colebrook, NH from 9:00 to 3:30. Free, with snacks included. Contact Jennifer Noyes, SAU 7 System of Care Coordinator to register at jnoyes@sau7.org.




---




Building Trauma-Informed Community of Hope, Resilience, and Care



Save-the-dates of August 15 & 16, 2018 at Plymouth State University for this multi-tiered system of support summer institute. The 2018 Summer Institute is presented by the Bureau of Student Wellness at the NH Department of Education, the UNH Institute on
Disability/ UCED, Antioch University New England, the NH Center for Effective Behavioral Supports, and Strafford Learning Center, in collaboration with the Holmes Center for School Partnerships and Educator Preparation at Plymouth State University.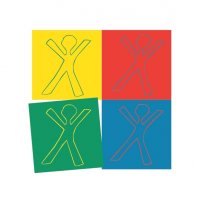 Check the IOD website for updated details.
---
NCES Online Professional Development L

ibra

ry & Educational Student Texts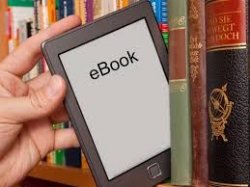 Want to enhance your ebook collection? Check out the hundreds of educational ebooks available to NCES member schools:





---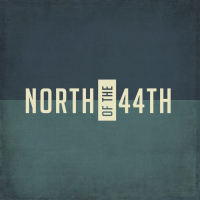 ---
Support NCES with a tax deductible donation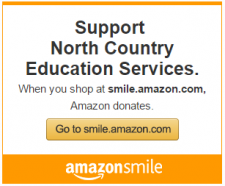 Contact Information
North Country Education Services
300 Gorham Hill Road
Gorham, NH 03581
ncedservices.org
603-466-5437
nces@ncedservices.org
NCES is an equal opportunity employer and provider.