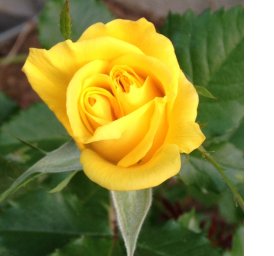 "Imagine taking 100% responsibility for you. No victim, no blame, no fear, or judgment. Just choice. Life is amazing when we look at life from here. Let go of not, and be free to co-create what you know and want. Keep acting and choosing from the inside out. Be curious about and pursue the how, and let go of I cannot." Janet StraightArrow Be The Medicine

Happy Spring Friends,
It has been quite the Winter, not just the weather, but Astrologically. It is wake up time for the plants and trees and for us as well. We are each very capable humans who are ready to co-create a better world now. We are moving through a time of releasing the victim consciousness in our world and stepping into our true power and abilities.

We are not victims and too many of us waste precious energy being less than we are instead of being who we are and know what we want. In 1967, at the tender age of fifteen, I had to break from my family's, and much of the cultures agreed paradigm and lifestyle to become healthy, happy, and whole. I was very sickly and decided to live a long healthy life and pursued perfect health everyday since and it has been quite an incredible ride. I knew no one else was responsible. I had to Be The Medicine for myself.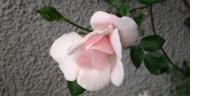 Too often we are afraid to make change that we think will threaten others. I suggest we look at it differently. Make change that inspires others, or not. It is their choice. Do not give up your life to supposedly please others. It is our body and life and important to claim its power and possibilities each day. As I coach and heal and use medical intuition I find that the main cause of our problems is not choosing and taking responsibility for us.

I love to have fun with people and tell them, you have done well and followed the rules of the world beautifully following what you were taught. Now stop that, and find the real truth inside yourself that works.
No judgment or blame as we awaken, heal, and become. Just learn and remember the best we can be and do each day. Fear of being wrong or choosing wrong stops some people in their tracks. Get unstuck and learn to choose and choose again to find the way that works for you. Not choosing to change is what keeps us stuck. Be curious and bold and begin moving in the direction you want today.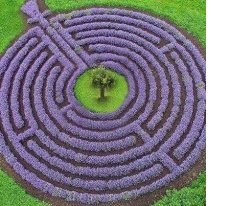 All of our sessions and classes support your journey. Having walked this walk daily for over fifty-years I watched, learned and listened and helped others and myself find the ways that work in all areas of life, work, relationships and health. Set up a one-to-one or join a group or class and discover many possibilities. Be ready to be empowered and feel good about being you. That is what it is all about. Our living true is what assists change in others too.

Happy Spring it is really here in the Northeast US. Please reach out if I can support you or others. I am working on updating my website to clarify more of what is offered and what we can bring to you to heal, enjoy and love life more each day. See the three events for May below. June and July offer more too. See calendar of Events of our website below for these special opportunities.

Bright Blessings and Love, Janet StraightArrow
Be The Medicine, Live the Power of You!
www.bethemedicine.com 973-647-2500 Info@bethemedicine.com

Merry Month of May Events

Full-Day Woman's Intensive this Saturday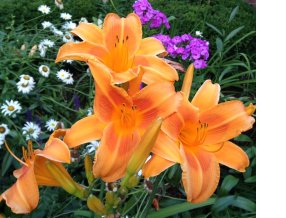 A women's morning to night of inner and outer exploration to enjoy, love and honor us, as we honor the divine feminine we are. Leave stress behind, as we dive into our beauty and truth we awaken our strength, inner peace, and deep love.

Women are the original Shamans, Wise women, Warriors, and Healers. We will have experiences to nurture us and awaken deep wisdom and gifts and learn how to release old ways of thinking and being and go home a new woman refreshed with a new way to be.

Janet shares a nourishing day and evening of love and fun with us. We will experience ourselves and open up doors and windows to our beauty, purity, and magnificence.

Shaman, Healer, Sage, Janet StraightArrow leads us on an adventure to us. Learn to live our divine feminine at home, play, work, relationships, and living our unique purpose.
We nurture our inner wisdom through fun practices and receiving.

Meditation, Writing, Healing Circle and gentle Yoga along with deeper Shamanic Practices in nature and in Journeys. We close with a fire ceremony. It is suggested that you meditate on your intentions and what you would like to make peace with and awaken to.

$250. Full day retreat 945am to 830pm. www.PayPal.me/JanetStraightArrow

StraightArrow Wisdom Unplugged

ADVANCED SPIRITUAL SALON, May 8 & 22, June 12 & 26.
May 8 topic. What is enlightenment and how is it possible for us now?Send your questions ahead of time to Janet@bethemedicine.com
Janet is Smart and Sassy, Wise and Wonderful, and Deeply Spiritual with no BS. Woman of Medicine, and Natural Teacher, Janet understands how the world works on many dimensions and guides us to awaken to our highest truth and love.
Patient and kind Janet feels it is time to take the kid gloves off and get to it even more directly than ever before. StraightArrow has traveled this journey for over fifty-years and found the golden threads to all traditions and religions on the planet to assist us on a pure path to enlightened living.
Meeting twice a month we will experience a spiritual salon which opens to high-level experiences, energy, and teachings. Interactive learning and relevant topics to assist each one of us on our journey. You go home refreshed and full of information and energy to process and integrate into your life.
This is replacing the program Be Your Own Guru
$50. a session. $40. prepaid below.
http://www.thejolielife.com/store/p230/Be_Your_Own_Guru.html
Will need to reserve your spot at Jolie 973-822-7919. 32 Main St. Madison, NJ 07940 park in the back parking lot on Elmer Ave or on the street or other lots in the downtown area.Save the Date. Sign up today.

Reiki 1 Energy Medicine and Mastery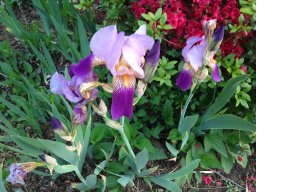 Wednesdays May 9, 16, 23 & 30, 7-9:30 pm At Be The Medicine.
Learn this hands-on-healing art for Healers and Everyone Ready to Heal Self & Others.
This comprehensive professional level course, offers practical healing and energy work teachings in addition to Reiki attunements, meditations and practice with everyone receiving a full healing session.
Usui Reiki 1 Certificate, Reiki 1 book, and recordings of class.
PERSONAL. Reiki empowers your own healing abilities. Reiki is used to speed up healing, relieve pain, aids sleep, relieve stress, improve circulation, aid digestion, increase energy and stamina, balance the body, clear neg

ativity, and heighten psychic abilities, aids connection to your higher power and much more! Healing can occur on all levels- physical, emotional, mental and spiritual.


PROFESSIONAL. You will learn how to help heal yourself and others in your life. You are also trained to work with clients if you choose to work professionally. This bodywork modality is a perfect professional enhancement for massage therapists, medical, dental and veterinary practitioners, ministers, psychologists and all who reach out to help people and animals heal.Please come ready to learn and enjoy!
DETAILS. You receive sets of attunements to the Reiki 1 Universal energy which awakens healing in you and the ability to channel to others. We learn beginning levels of scanning and working with chakras and many levels of us and healing. We experience meditations and connections to healing guides. We learn hand positions, intuitive healing and more, along with the Reiki creed.
THE EXPERIENCE. Reiki is a hands-on method of bodywork. Hands are placed on the body or just above the body according to your comfort. Each student has an opportunity to receive healing and give it as we practice with each other in every class. You leave feeling relaxed, refreshed and energized.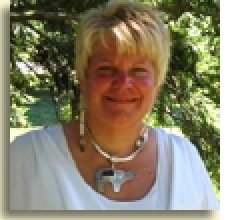 EXTRAS. Janet extensive years of experience and teaching offers you a powerful opportunity to optimize the healing with added teachings to enhance the ability for you to use this in everyday life, attain great results, understand, and give and receive deep healing and relaxation. You also learn how to work with energy in your everyday life. Great class for Yoga teachers, psychologists, parents, caregivers, and anyone who helps others...everyone.
TEACHER. Janet StraightArrow, Reiki Master, Medical Intuitive, and Shaman has been teaching healing for 35 Years-Reiki for 21 years.
$340. ASAP to hold your place. www.PayPal.me/JanetStraightArrow
checks to Janet StraightArrow 39 Greenwood Ave, Madison, NJ 07940