Reggae updates daily

...Follow us

Tickets Available at Jamaican Ticket Outlets for Reggae Sumfest ~ The World's Premier Reggae Event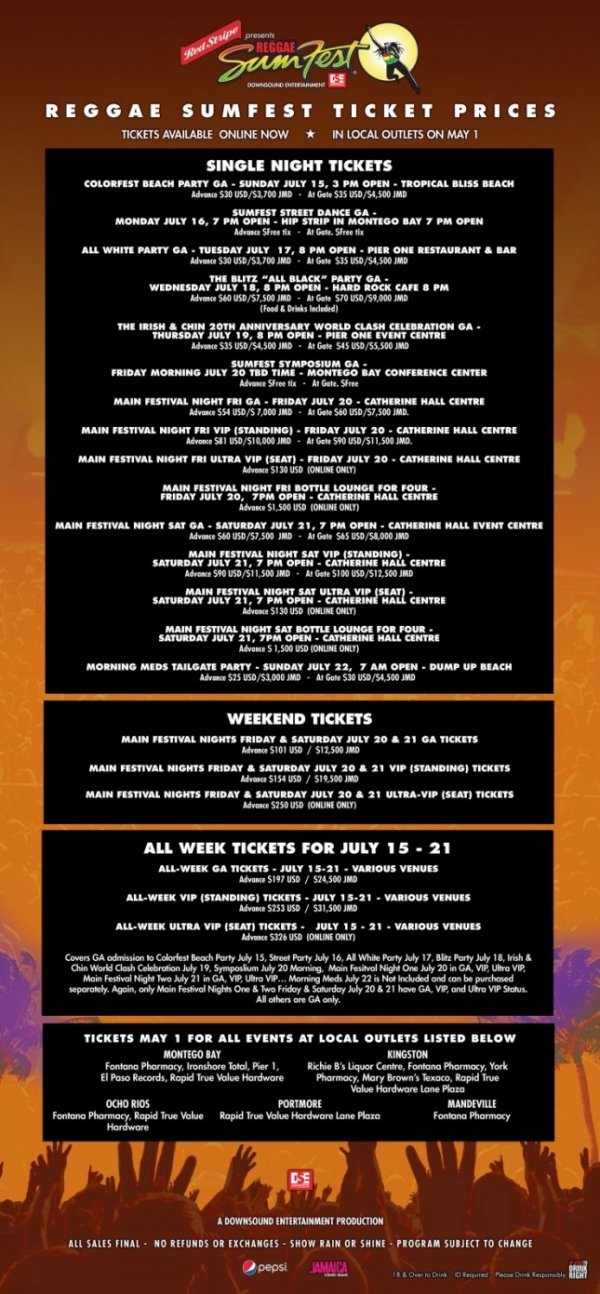 July 15-22, 2018
REGGAE SUMFEST
The World's Premier Reggae Festival in beautiful Montego Bay, Jamaica
Hard Tickets Now On Sale
At Local Jamaican Outlets and Online at
Reggae Sumfest Website
Lake Tahoe's Reggae Springsplash:
Steel Pulse - Mike Love also Clear Conscience & DJ DubFyah

Montbleu Resort Theater
55 US Highway 50, Lake Tahoe, NV
Thursday, May 24, 2018
21+ Show. Doors open at 7pm, 8pm show.
General Admission / Tiered Sections
Advance tickets are available for $25 (+tax/fee's) at Montbleu Box Office
Read full article
Fiwi Productions Launches New Cultural Website Bringing You The Best of Jamaican, Caribbean, & African-American Cultures


Click Here to Visit our WEBSITE for cultural books, documentary films, articles, more!

Eighteen years after launching its e-commerce site, Fiwi Productions, a media, entertainment, and marketing company headquartered in New York City, and focusing on Jamaican, Caribbean, and African-American cultures, has re-launched its e-commerce site Fiwiproductions.com, to manage the online business of the recently published novel, A Reason For Living, and two very unique documentary films on Jamaican and Caribbean music, It All Started With the Drums (1987) and Jammin' In Jamaica—with the Mystic Revelation of Rastafari(1996).

Read full article

The Life and Time of Bob Marley – U.K. Lecture Tour with Reggae Historians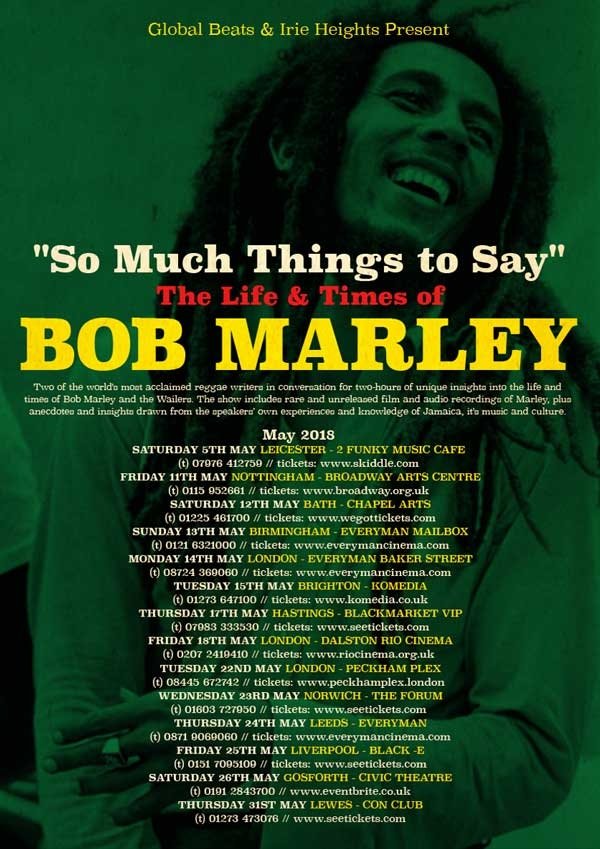 "So Much Things to Say" the Life & Times of Bob Marley – U.K. Lecture Tour.
Two of the world's most acclaimed reggae writers, Roger Steffens and John Masouri in conversation for two hours with unique insights into the life and times of Bob Marley and The Wailers including rare and unreleased film and audio recordings.

Want a BIG BUSS on the Biggest Reggae Stage at Reggae Sumfest 2018!?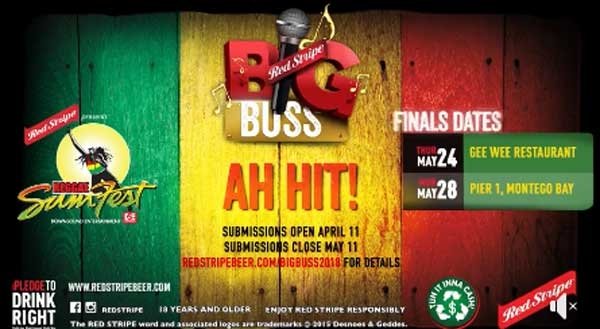 Enter and showcase your talent to win BIG!

Here is how you enter:
- Visit the @redstripe facebook page or website
- Upload a 60 secs video

Enter your details and submit.
Must be 18 years and older. Enjoy

Red Stripe

Responsibly.

Sound System Festival on May 19th in Stockholm, Sweden

May 26th in Madrid, Spain "We are Afrika, We are One"

NEW Teflon EP "So Determine" On all Digital Outlets Now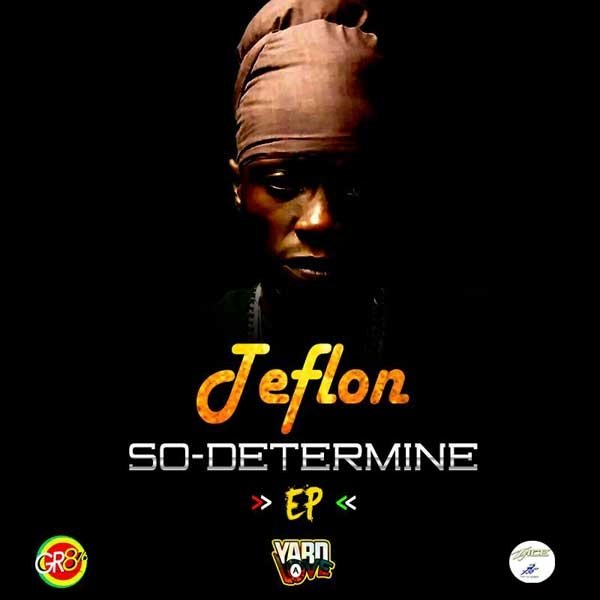 No sign of weakness no sight of doubt. So Determine is the latest EP from Reggae/DanceHall Artist Teflon Young King featuring tracks Like Nuh Time Fi Gaze From hit producer DJ Wayne already making its way into steady rotation on the airwaves and video countdowns. DJ Wayne is also responsible for Jerusalem, where the Young King reminds us of his lyrical ability while delivering a message of remaining strong and focused even in the face of adversity.

iTunes

Read full article

RudeBwoy 3ntertainment presents: 7th Annual Island Reggae Festival
San Jose, CA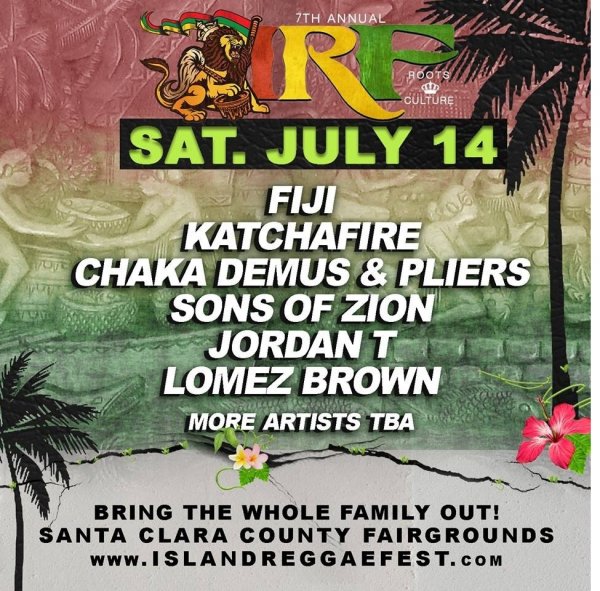 July 14, 2018
Santa Clara County Fairgrounds
344 Tully Road, San Jose, CA 95111
Festival hours: 11am-11pm
Purchase Discounted Tickets while they last
Read full article
Artists & Bands, Contact us to find out your Marketing Options
Don't Miss The Afro Haitian Mizik Festival On May 12th in Hollywood, California with Konshens, Davido, & many more.


Sierra Nevada World Music Festival, Booneville, CA – June 22-25, 2018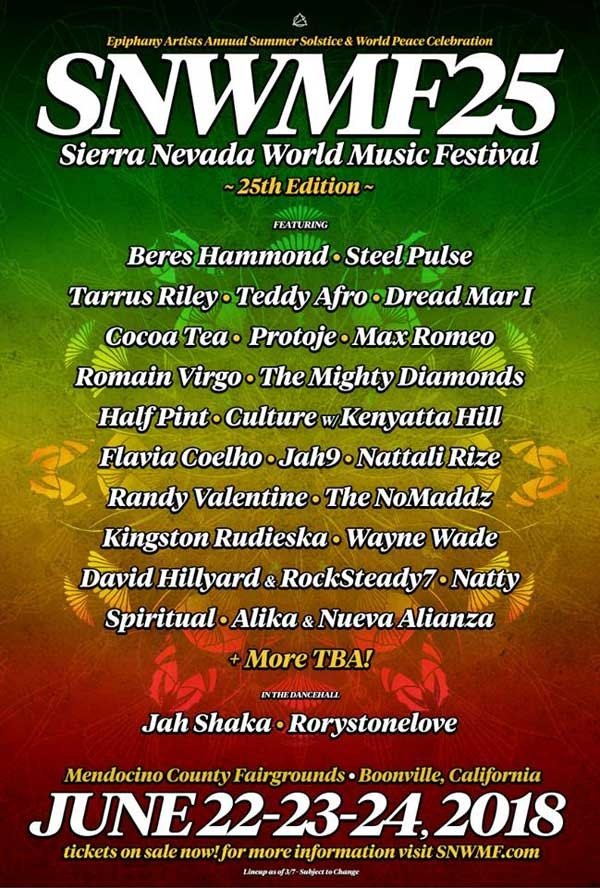 From Argentina to Australia, from Kingston to Korea, from Handsworth to Addis Ababa, the

Sierra Nevada World Music Festival

is bringing music from the four corners of the world to perform at SNWMF25 this June.


If you don't POST YOUR FESTIVAL today on our top-ranking reggae festival website, you are missing out on 40,000+ reggae fans monthly looking for festivals to attend.

Read full article

Black No For Sale is a single to announce the colors of the album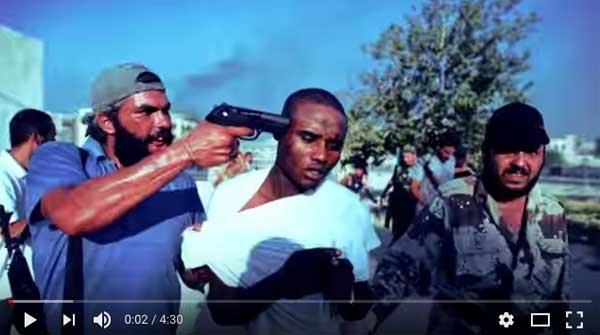 GENERAL TCHEFARY is a descendant of the great opponent of the struggle against French colonialismin Africa "l'Almamy Samory Touré". Growing up with his mother, he never saw his father. Becoming a muscian kept him away from the bandits and out of trouble.

Read full article

Jah9 Releases Love Has Found I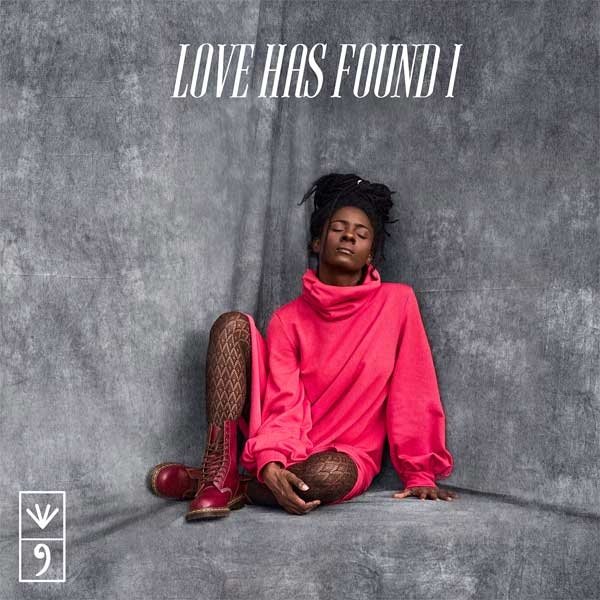 In celebration of Empress Menen Asfaw's Earthstrong on April 3, Jah9 released "Love Has Found I". The soulful, passion filled track shows a different musical direction for the roots and dub songstress. Blended with emotive lyrics and rich melodies, "Love Has Found I" is an enchanted recipe of musical excellence.

Read full article

Brand new EP « MAD WORLD » by YOHA & DRAGON TRIBE Out on the 18th MAY 2018 on digital format & free download !



Yoha and the Dragon Tribe is a french reggae and world music band formed in 2017. Inspired by soul, blues, classical, indian music and more, Yoha and the dragon tribe is the fruit of an original and authentic mix diffusing an universal message.

Read full article

New Reggae Artist, Jia She Ru Responds
to the Problem of Crime in "What Can I Say"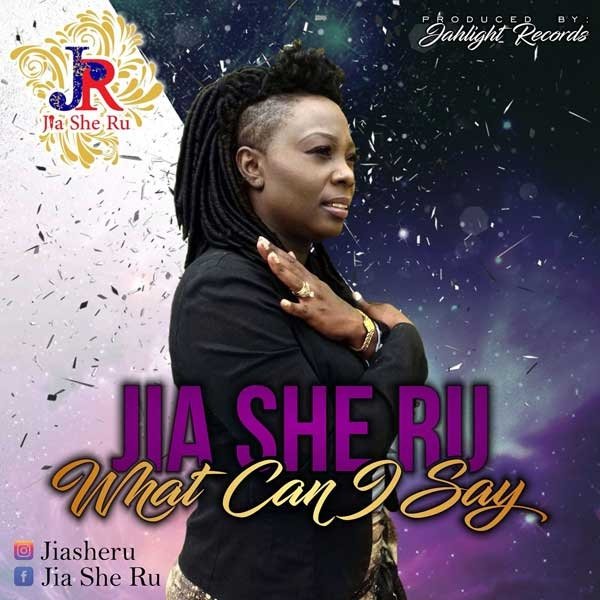 We at JahLight Records would like to introduce you to the newest addition to Reggae music, Reggae artist, Ceron Holder aka Jia She Ru. This young artist was led to Jesus by her God fearing mother at a tender age and her desire for music only grew with time under the influence of renowned artists such as Bob Marley, Buju Banton, Sinach and Helen Baylor among others.

Read full article

Jahvtz Blanton :: "Midnite Train to Zion" BOOK FOR SALE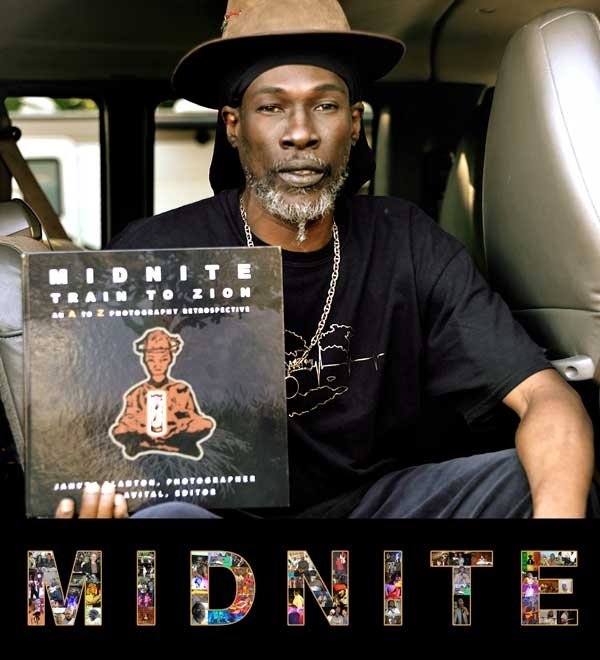 Special limited edition: OUT NOW! Purchase thru Pay Pal or Cashier's Check
Cost: $ 125.00 + shipping ($ 10.00) Overseas shipping ($57.50) USPS
Contents: Photographic/Lyrics 122 pgs. A Photographic Retrospective 1989 - 2016

Contact info:
Jahvtz Blanton
518 229 7000


Website




Facebook


Email

Options for purchasing book: PayPal

jahvtz@gmail.com

account or cashiers check

Brand New Album Colah Colah

Hosny Bronx "Strong Life" New Mix

Brand new Culture song from Tony D Clutcheye,
Jamaica's newest Rising son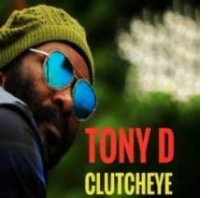 Facebook Page
Dennis Anthony Lawrence aka Tony D Clutcheye
Is one of the best kept secrets of Jamaican Soulful Reggae Artist's. He is born in the Parish of St. Catherine, Spanish Town.
Clutcheye discovered his destiny was music and has been pursuing it from ever since. It was quite evident that singing and writing would.

Listen

Read full article


ULTRA BEAM RECORDS - ESSKELL - PON DI BEACH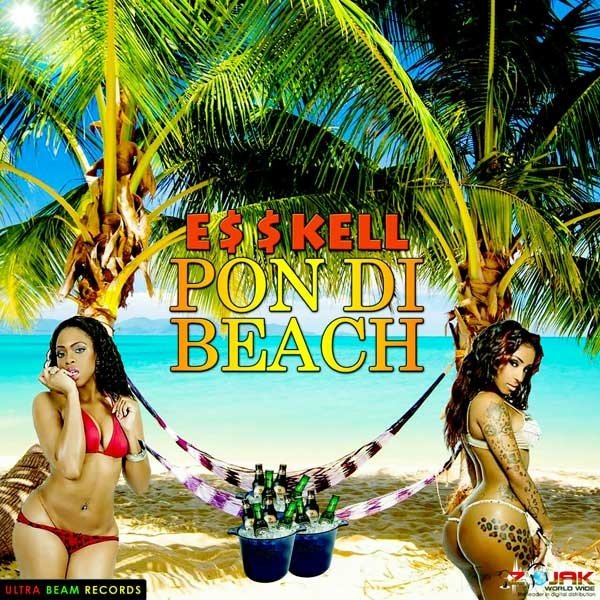 This
is the ultimate party
anthem, it is a real feel good song you can watch video for it right here.
Email
Grateful Dub: a Reggae - infused tribute to the Grateful Dead

Brand New Album from Fire Chanter Jah Rubal, "Chase Vampido"

(Higher Bound Productions) April 2018

Reggae Festival Guide/RBA Publishing & Publicity
Is your website outdated or not mobile friendly? Are your social media platforms non-existent or under-utilized? Would you like your name and music to get out there to new reggae fans?
If so, we can help. We have many years of experience in marketing reggae bands and reggae festivals and offer these services and more:

Website consulting, design and maintenance
Social media development (Facebook, Instagram, Twitter, LinkedIn
Create descriptive written content (press releases, band bios, sponsor packages, etc.)
Develop digital marketing strategies to increase your customer base.
Custom Global PR services
If you have questions about what online marketing techniques would work best for you, Give Us a Call Today for a free consultation ~ 707-630-3304 or Email



1995-

2018




Industry Leaders for

Ove

r 24 Years




Hey reggae lovers! Got FACEBOOK?

Then please drop on by and "LIKE" us to get a daily dose of what doesn't always fit here!

"We can respond creatively to what we experience as life-depriving and become richer in spirit for having met the challenge."

Jamaica Music Countdown May 4-10

On This Day in Reggae - May 3rd

----: Norman Grant [Twinkle Brothers; vocals/drums] is born.
2012: Lloyd Brevett [Skatalites; bass] passes away at the age of 80.

Source

If you missed your latest (or any) copy of the weekly e-Guide,
you can find back issues in the Archives

Upcoming Reggae Festivals

To view our entire calendar of more than 500 festivals, click here!

| | | |
| --- | --- | --- |
| Just Post Your Festival at | | Read the 2017 Reggae Festival Guide magazine in its entirety page-by-page in Digital Format |
Kokopelli
May-10-2018 - May-12-2018, Gullegem, Belgium
Edo International Reggae Festival, The
May-11-2018 - May-12-2019, Benin City, Nigeria
Joshua Tree Music Festival 16th Annual Spring
May-17-2018 - May-20-2018, Joshua Tree, USA
Afro-Pfingsten / Reggae Night
May-18-2018, Winterthur, Switzerland
Island Festival PC
May-19-2018, Palm Coast, Florida, USA
Lake Tahoe's Reggae Spring Splash
May-24-2018, Lake Tahoe, Nevada, USA
Camp Reggae
May-25-2018 - May-27-2018, Turtle twn., Tennessee, USA
Sunshine Reggae Festival
May-25-2018 - May-27-2018, Lauterbourg, France
Kentucky Reggae Festival
May-25-2018 - May-27-2018, Louisville, Kentucky, USA
California Roots Music & Arts Festival
May-25-2018 - May-27-2018, Monterey, California, USA
Love 4 Music Festival
May-27-2018, Huddersfield, United Kingdom
Joe Higgs Day: Memorial & Music Awareness Tribute
Jun-02-2018, Key West, Florida, USA
Livication Reggae Festival
Jun-02-2018, Miami, Florida, USA
Positive Vibration - Festival of Reggae 2018
Jun-08-2018 - Jun-09-2018, Liverpool, United Kingdom
Reggae in the Desert - Las Vegas
Jun-09-2018, Las Vegas, Nevada, USA
Rast'Art Festival #9
Jun-15-2018 - Jun-17-2018, Sannerville, France
ZIONTIFIC Summer Solstice Music Festival
Jun-15-2018 - Jun-18-2018, Russell, Massachusetts, USA
Durham Caribbean Festival
Jun-16-2018, AJAX, Ontario, Canada
Victoria's Ska & Reggae Festival 19th Annual
Jun-20-2018 - Jun-24-2018, Victoria , British Columbia, Canada
Sierra Nevada World Music Festival
Jun-22-2018 - Jun-24-2018, Boonville, California, USA
Ithaca Reggae Fest, 2nd Annual
Jun-22-2018 - Jun-24-2018, Ithaca, New York, USA
Kuranda Roots Festival
Jun-23-2018 - Jun-24-2018, Kuranda, Cairns, Australia
More Music Festival
Jun-24-2018, Durango, Colorado, USA
Feeling Festival
Jun-30-2018, Tenerife, Spain
International African Arts Festival, 47th Annual
Jun-30-2018 - Jul-04-2018, Brooklyn, New York, New York, USA
Jamaica Day Reggae Festival
Jun-30-2018, Hyattsville, Maryland, USA
International Reggae Day Festival
Jul-01-2018, Kingston, Jamaica
Ostroda Reggae Festival
Jul-05-2018 - Jul-08-2018, Ostroda, Poland
African/Caribbean International Festival of Life
Jul-06-2018 - Jul-08-2018, Chicago, Illinois, USA
Summerjam Festival, The 33rd
Jul-06-2018 - Jul-08-2018, Cologne, Germany
Levitate Music & Arts Festival
Jul-07-2018 - Jul-08-2018, Marshfield, Massachusetts, USA
Peace Love & Happiness Reggae Festival
Jul-08-2018, San Jose, California, USA
Overjam International Reggae Festival
Jul-10-2018 - Jul-14-2018, Tolmin, Slovenia
Reggae Sumfest
Jul-15-2018 - Jul-21-2018, Kingston, Jamaica
Bababoom Festival
Jul-17-2018 - Jul-23-2018, Fermo, Italy
Dub Camp Festival
Jul-19-2018 - Jul-22-2018, Joué-Sur-Erdre, France
Seasplash Festival
Jul-19-2018 - Jul-22-2018, Pula, Croatia
Oroville Rock Reggae Jamfest
Jul-20-2018 - Jul-22-2018, Oroville, California, USA
Battle Creek Caribbean Festival
Jul-21-2018, Battle Creek, Michigan, USA
Jerk Jam, The
Jul-21-2018 - Jul-22-2018, Fareham, United Kingdom
Bayfront Reggae & World Music Festival, 13th Annual
Jul-21-2018, DULUTH, Minnesota, USA
Summer Reggae Wine Festival
Jul-21-2018 - Jul-22-2018, Mt. Airy, Maryland, USA
Iboga Summer Festival
Jul-25-2018 - Jul-29-2018, Tavernes de la Valldigna (beach), Spain
Guitarfish Festival,8th Annual
Jul-26-2018 - Jul-29-2018, Cisco Grove, California, USA
Roots & Culture Reggae Festival
Jul-26-2018 - Jul-30-2018, Latisana (UD), Italy
Summer Vibration Reggae Festival
Jul-26-2018 - Jul-28-2018, Selestat, France
Reggae in Wulf
Jul-27-2018 - Jul-29-2018, Friedberg (Bavaria), Germany
NorthWest World Reggae Festival
Jul-27-2018 - Jul-29-2018, Sandy, Oregon, USA
Uppsala Reggae Festival
Jul-27-2018 - Jul-28-2018, Uppsala, Sweden
Black Forest On Fire
Jul-28-2018 - Jul-29-2018, Berghaupten, Germany
Reggae on the Grass
Jul-29-2018, Denver, Colorado, USA
Montenegro Sun Reggae fest
Jul-27-2018 - Jul-29-2018, Budva, Montenegro
Love Peace & Reggae
Aug-04-2018 - Aug-05-2018, Whitstable, United Kingdom
Boomtown Fair
Aug-09-2018 - Aug-12-2018, Bristol, United Kingdom
One Love Festival
Aug-10-2018 - Aug-11-2018, Ladysmith, British Columbia, Canada
Rototom Sunsplash
Rototom Sunsplash Aug-16-2018 - Aug-22-2018, BENICASIM, Spain
Rastafest
Aug-18-2018 - Aug-19-2018, Toronto, Ontario, Canada
Charlemont Reggae Festival
Aug-18-2018, Charlemont, Massachusetts, USA
One Love Music Fest
Aug-18-2018, Somerset, New Jersey, USA
Cannabis Cup-Canada
Aug-24-2018 - Aug-27-2018, Lake Cowichan, British Columbia, Canada
Surrounded by the Sound Music & Arts Festival
Aug-30-2018 - Sep-03-2018, Long Creek, South Carolina, USA
Jerk, Seafood & Vegan Fest
Sep-08-2018 - Sep-09-2018, Chicago, Illinois, USA
Soul Rebel Festival, The 17th Annual
Sep-08-2018, Boulder, Colorado, USA
Nigeria Reggae Festival
Sep-29-2018 - Oct-01-2018, Awka, Anambra State, Nigeria
Autumn Reggae Wine Festival
Oct-06-2018 - Oct-07-2018, Mt. Airy, Maryland, USA
Reggae Wellness
Oct-27-2018 - Oct-28-2018, Port Antonio, Jamaica
Jamrock Reggae Fest
Feb-01-2019 - Feb-03-2019, Negril, Jamaica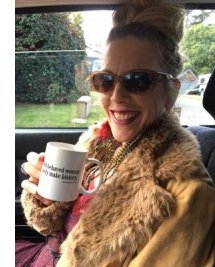 2018 marks the 24th year that Reggae Festival Guide has been the leading media company in the reggae industry.

Our parent company, RBA Publishing & Publicity, is based out of Humboldt County, CA. We produce the annual Reggae Festival Guide magazine, the top-ranking website:

www.ReggaeFestivalGuide

(32,000 unique monthly visitors), and this weekly reggae e-newsletter Reggae e-Guide (40,000 weekly subscribers). We also have 550,000 fans that follow us on Facebook (please

join us

there), and 13K that follow us on Instagram

We offer you many ways to help you get your fix of reggae music, history, lifestyle, current news, and of course, festivals, all year round.

Our publishing company keeps growing and adding elements to bring you trusted coverage of reggae happenings from around the world.

Contact us today if you have any questions or suggestions. We love what we do and look forward to input from you with your suggestions, critiques, questions, etc.

Also contact us to find out how you can promote your band/business/festival in this e-newsletter or on our website.

We also offer Publicity & Graphic Services for bands and festivals:
band bios and interview written, social media management, website consulting design and maintenance, EPKs created, graphics for advertising and social media branded videos, and more. Please contact us to find out how we can help you with your exciting projects.

One Love,
Kaati, Sean, Joana, Goran, Irene, Heather and the rest of our Crew

Information - both editorial and advertising - in the Reggae e-Guide - is believed to be correct but not guaranteed - so check it carefully before you attend any event or send money for anything. We do not write the news, just report it.


707-630-3304 or

email



For Gmail users:
By default, emails may get into the Promotions tab in Gmail.
Please check your Promotions tab for the download links and follow these instructions to make sure other important RBA Publishing info is delivered to your main inbox:

In your Promotions tab, drag any RBA Publishing/Reggae Festival Guide/Blues Festival Guide email and drop it over to the Primary tab.
2. Choose "Yes" to confirm that you never want to miss our news.

For Yahoo!, Hotmail and AOL users:
Yahoo!, Hotmail and AOL are using overly strong spam-blocking filters that are very likely to stop you from receiving our emails.
Please set up your spam filters to allow mail from the

info@BluesFestivalGuide.com

and

Info@ReggaeFestivalGuide.com

to ensure continuous delivery of our important content.

That's it! Now you can stay up-to-date.

Distribution by RBA Publishing Inc.

If you wish, and we really wish you wouldn't, like to be removed from this list, please reply with REMOVE in subject line.

It will make us very sad if you do, and perhaps your removal will be the one the makes us decide this no longer worth doing at all, and all the information we provide will go away forever and musicians will sit home alone at night and cry because they have no one to play for because no one knows about their shows.