Code.org Computer Science Fundamentals for K-5

Hey North Country elementary educators interested in teaching computer science, do not miss out on this no-cost workshop!

This one-day workshop includes instruction for an experienced elementary computer science facilitator, an intro to CS, pedagogy, overview of the free online curriculum, teacher dashboard, and strategies for teaching "unplugged" classroom activities. You'll receive a printed curriculum guide, classroom supplies from the unplugged lessons, and cool Code.org swag. Lunch is also provided.

Learn more about this workshop here.




New Date: Monday, August 13, 2018
Deadline to register: July 13, 2018
Time:

8:00 to 2:30


Cost: None! That's right, this is an awesome free opportunity!
Location: NCES, Gorham, NH
BYOD: Laptops preferred over tablets. NCES may be able to provide a laptop if requested in advance.
Register:

Online

or phone 603-466-5437 M-F 8-4.

This workshop is made possible by the Code.org partnership with the UNH STEM Discovery Lab with support from NCES and White Mountain Science Inc.



---
2018 North Country Scholars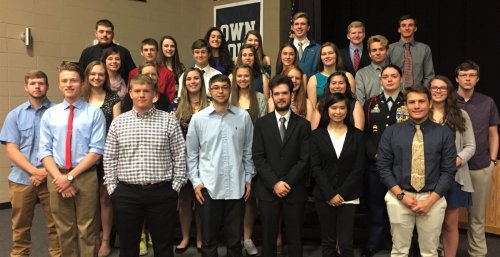 Front row: Maxwell Sjostrom - Valedictorian, Gorham High School; Dawson Fogg - Outstanding CTE Student, Canaan Career Center (Colebrook Academy); Ryan Egan - Salutatorian, Pittsburg High School; Caleb Pfaff - Valedictorian, Pittsburg High School; Selena Richards - Valedictorian, Colebrook Academy; and Benjamin Sweeney - Co-Top Honors, Littleton High School. Second row: David Hendrick - Salutatorian, Gorham High School, Alyssa Prest - Salutatorian, Woodsville High School; Kiara Reagan - Valedictorian, Woodsville High School; Emily Daine - Co-Top Honors, Littleton High School; Kelsey Steward - Salutatorian, Colebrook Academy; Kylee Bailey - Valedictorian, White Mountains Regional High School; Kylee Casner, Salutatorian, WMRHS; Jacqueline LaFlam - Outstanding CTE Student, Arthur T. Paradice Regional CTE Center; Lucy Loukes - Salutatorian Lin-Wood High School; and William Lyons - Valedictorian, Lin-Wood High School. Third row: Christina Asher - Valedictorian, Groveton High School; Erik Lynch - Salutatorian, Groveton High School; Lucas Bray - Outstanding CTE Student, Hugh Gallen Career and Technical Center; Sarah Blampied - Co-Salutatorian, Profile High School; Ayla Crosby - Co-Salutatorian Profile High School; Sarah Clark - Salutatorian, Berlin High School; and Parker Ayotte - Valedictorian, Berlin High School. Back row: Trevor Fenoff - Valedictorian, Lisbon Regional High School; Hayley Fisher - Salutatorian, Lisbon Regional High School; Naomi Lubkin - Salutatorian, Kennett High School; Emma Plante - Valedictorian, Kennett High School; Mackenzie Murphy - Outstanding CTE Student, Mt. Washington Valley CTE Center; Hanzon Hunt - Valedictorian, Profile High School; and Matthew Demers - Outstanding CTE Student, Berlin Regional Career & Technical Center.

---
Mindfulness for Educators Summer Course
Mindfulness for Educators is an experiential learning program for teachers interested in incorporating mindfulness into the life of the classroom. Mindfulness complements social emotional learning practices by promoting stress management, emotional well-being and cognitive performance. In this course you will explore mindfulness in a way that enhances your own innate capacities for resilience, focus and well-being.

Mindfulness is a powerful approach to working with daily physical and emotional stress. Brain scans show the regular mindfulness practice significantly alters the functioning and structure of the brain. Studies show that teachers who practice mindfulness reduce feelings of burnout and ineffectiveness, and increase their sense of well-being, happiness, and empathy in the classroom. Students who use mindfulness strengthen their concentration and improve their ability to regulate their emotions.

Teachers will have the opportunity to develop a personal mindfulness practice during the online portion that takes place in the four weeks leading up to the course. This emphasis on a personal mindfulness practice will continue in a 3-day live course and will provide the foundation for learning how to integrate mindfulness into the classroom. During the three day-long classes we will explore topics such as neuroscience, stress physiology, embodied teaching, mindful listening communication, and mindfulness practices to share with students, through dialogue, individual reflection, and practice teaching.

This course consists of 8 hours of online work and 3 days of instruction. The in-person instruction will take place at NCES on July 16 - 18, 2018 from 9:00 am - 3:30 pm. The online coursework will require approximately 2 hours per week for 4 weeks and will run June 17 - July 13. The online portion will contain two optional live video sessions that will be held June 24 and July 8 from 7 - 8 pm. These sessions will be recorded and posted online for those who can't make it.

Course Dates


On-Site Classes: Monday, Tuesday and Wednesday July 16 - 18, 2018 9:00 am - 3:30 pm


Pre-Session Online Coursework: June 24 - July 13


Online Live Classes: June 24 and July 8, 7:00 pm - 8:00 pm


Deadline to register: June 14th


Cost: $435 staff from NCES member school, $500 associate members, $600 all others
Register: Online or by calling 603-466-5437 M-F 8-4
Location: NCES, Gorham, NH

Instructor


Erin Woo, M.Ed., loves sharing mindfulness with teachers because it combines her passion for teaching children with her delight in sharing mindfulness with adults. She works as a Program Developer and Lead Teacher at the Center for Mindfulness at UMass Medical School where she also did her training. She is certified to teach mindfulness throughout the Mindfulness in Schools Project and did the Mindful Schools Year-Long Teacher Training. She teaches mindfulness to students in local elementary and high schools.

Erin is the director of White Pine Montessori, the school she founded in 2008. She is Adjunct Professor of English at NHTI Community College where she teaches a mindfulness-based communications course. She teaches Mindfulness Based Stress Reduction (MBSR) and leads a weekly meditation group. She has been practicing mindfulness since 2006 and is dedicated to sharing the benefits of mindfulness with others.

---
Teacher Residents for Rural Education - Cohort 2
The Teacher Residency for Rural Education (TRRE) is a 15-month program for people interested in becoming math or science teachers for students in elementary or secondary rural, high need schools in NH. TRRE includes graduate coursework, a community internship, and a full year residency in a rural schoolwith a mentor teacher.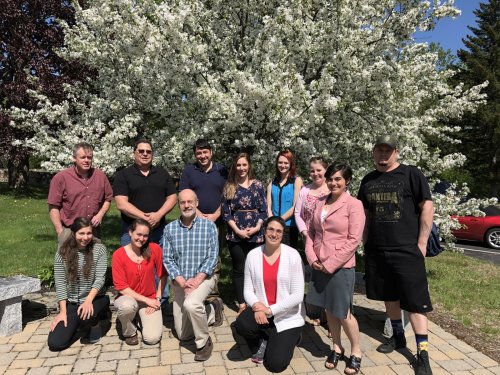 (Front row, kneeling): Alayna Signorello, Aidan Wiggin, Tom Schram (TRRE Faculty-in-Residence), Rebecca Oberti. (Back Row, standing): Steve Farquharson, Ben Mayerson, Dan Lord (TRRE Director of Community Engagement), Michaela Roberts, Alexzandria Steiner,
Jamie Knight, Mitra Karimian, Robert Sochor.

---
Have students looking for STEM summer camps?
NCES is pleased to endorse the summer camps at White Mountain Science Inc. If you participated in STEM, coding, or science professional development at NCES, it was likely tied to WMSI. In case you were not aware, WMSI also provides after-school programming for students and an exciting array of summer and vacation-week programs. Ranging from 2 to 5 days, there are day programs for students ranging from ages 5 to 13. Check them out at whitemountainscience.org!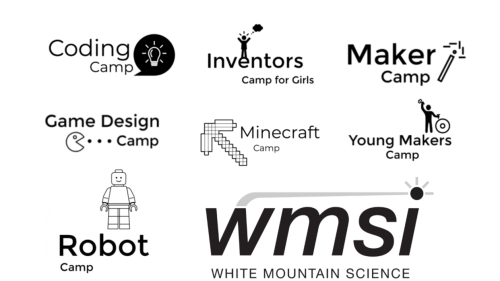 ---






STEM-Health Careers Summer Camp



The Northern NH Area Health Education Center (AHEC), a program of the North Country Health Consortium, and White Mountains Community College, are teaming up again to offer Berlin STEM-Health Careers Summer Camp!

Date: June 25th – June 29th, 2018
Time: 9:00 am – 3:00 pm (all 5 days)

This camp is for middle school students, including incoming 6th, 7th, and 8th graders, and provides a week-long opportunity for middle schoolers to explore Science, Technology, Engineering and Mathematics (STEM) with a Health Careers twist.

Participation in this hands-on, interactive camp is a fun, low-cost experience that will allow students to explore different health professions and gain a broad understanding of the potential opportunities that exist in the field.

View the program flier here or contact Tamara Roberge: troberge@ccsnh.edu or (603)342-3062


---
Other Great Summer Opportunities for Students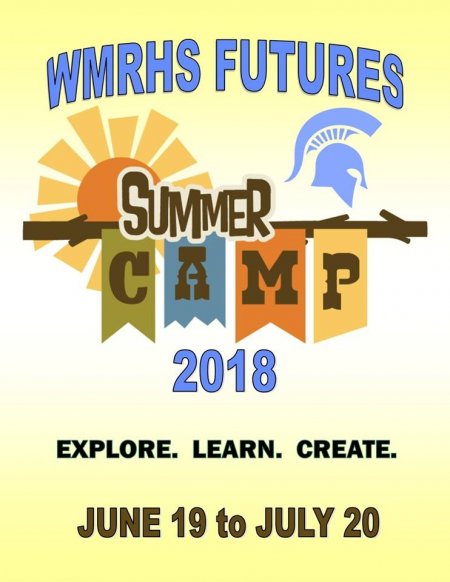 The Futures Summer Camp program is open to students entering grades 7, 8, and 9. The camps are open to students outside of the White Mountains Regional School District for a fee.

Camps include:

Culinary arts
Soccer camp
Music appreciation
Art camp
Welding
It is Rocket Science
Basketball camp
Trips camp
Agricultural science
Leadership JROTC
Robotics
Field hockey camp
Math camp
Outdoor adventure
Cyber security and networking
Creative writing
Hospitality camp

To learn more about the camps, view the brochure here.

Use this link for registration information.

---
Teen and Pre-Teen Wilderness Adventures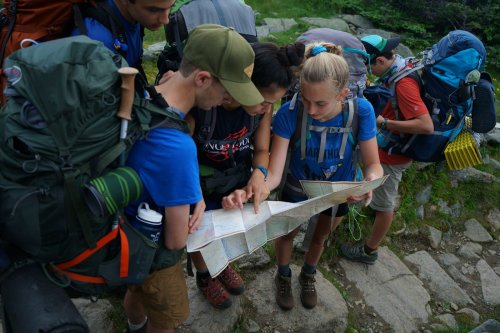 AMC has three great trips for young Coos (and surrounding areas) residents! These are great opportunities and additional fee reductions are available.

Download/print flyer

July 1 - 3, 3-Day Backpack Adventure, ages 16-18
July 15 - 20, 6-Day Multi-Sport Adventure, ages 11 - 12
Sunday, July 29 - August 4, 7-Day Teen Adventure, ages 13 - 15

Learn more

---

The Vermont Energy Education Program is offering two five-day Summer Institutes for science teachers at Lake Morey Resort, Fairlee, VT. Deepen your skills and understanding around Next Generation Science Standards, energy, and climate through hands-on exploration, discussions with experts, field trips, and collaboration time for unit creation.
Institute #1, June 25-29, 2018,
focuses on energy and climate as core disciplinary ideas and is for K-12 teachers of any experience level. Special scholarships available for NH educators who register by May 15th -
details here.
Institute #2, August 6-10, 2018, is for experienced teachers of grades 4-8 who want to make their units three-dimensional and personalized.
---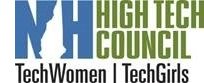 The 4th Annual TechWomen Ambassadors Week is November 12, 2018 – November 16, 2018. It is sponsored by the NH High Tech Council. The statewide event was very successful last year with over 600 girls enjoying a half day of mentorship from 91 TechWomen Ambassadors promoting stem career paths and personal insight for 8th and 9th grade girls who will be making career decisions soon.

November has been named technology month and the North Country event date is Friday November 16, 2018 at White Mountains Community College from 9:30 to 11:30am. Lunch will be provided for girls and chaperones. To register your school contact Carol Miller in the Division of Economic Development at the NH Department of Business and Economic Affairs by email carol.miller@livefree.nh.gov.

About TechWomen I TechGirls:

TechWomen I TechGirls is a forum focused on building a strong community of women enthusiastic about technology and supporting efforts where girls are exploring STEM as a career or area of study.
TechWomen I TechGirls holds programs for professional women to connect, educate, and explore ideas around career development, technology initiatives and innovation. The NHHTC community will also deploy volunteers and mentors to support academic STEM initiatives and events for girls throughout NH.

---
Next Gen Personal Finance
In collaboration with Maine Jump$tart, Next Gen Personal Finance (NGPF) is bringing their dynamic personal finance workshop to Bethel, Maine! Check out NGPF's FinCamp video to learn what FinCamp is all about. The workshop is free.

Register for August 10, 2018 from 8:30 to 3:30 in

Bethel at (Gould Academy)



For more information, please email info@mainejumpstart.org

---
Berlin High School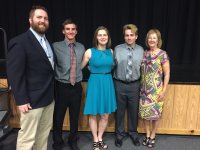 Principal Kevin Carpenter, Outstanding CTE Student Matthew Demers, Salutatorian Sarah Clark, Valedictorian Parker Ayotte, and Superintendent Dr. Corinne Cascadden.




Colebrook Academy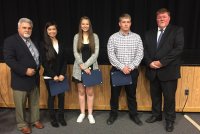 Principal Mark Fiorentino, Valedictorian Selena Richards, Salutatorian Kelsey Steward, Outstanding CTE Student Dawson Fogg, and Superintendent Bruce Beasley.




Littleton High School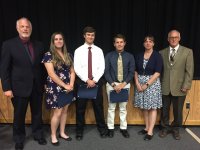 Superintendent Dr. Steven Nilhas, Co-Top Honors Student Emily Daine, Outstanding CTE Student Lucas Bray, Co-Top Honors Student Benjamin Sweeney, Principal Jennifer Carbonneau, and CTE Director Alan Smith.




Lin-Wood High School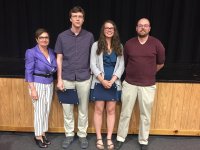 Superintendent Judith McGann, Valedictorian William Lyons, Salutatorian Lucy Loukes, and School Counselor Shawn Quinn.




Groveton High School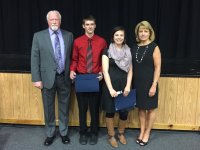 Superintendent Michael Kelley, Salutatorian Erik Lynch, Valedictorian Christina Asher, and Principal Lisa Perras.




White Mountains Regional High School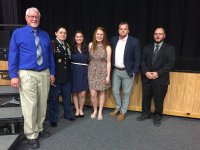 Director of Student Services Brent Holt, Outstanding CTE Student Jacqueline LaFlam, Salutatorian Kylee Casner, Valedictorian Kylee Bailey, Principal Mike Berry, and CTE Director Rob Scott





Profile High School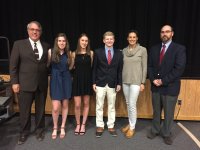 Superintendent Pierre Couture, Co-Salutatorian Sarah Blampied, Co-Salutatorian Ayla Crosby, Valedictorian Hanzon Hunt, Career Counselor Jill Brewer, and Principal Ben Jellison.




Lisbon Regional High School



Superintendent Pierre Couture, Salutatorian Hayley Fisher, Valedictorian Trevor Fenoff, Principal Jackie Daniels, and School Counselor Mary Coleman.





Woodsville High School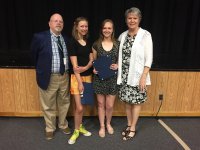 Principal Eric Chase, Valedictorian Kiara Reagan, Salutatorian Alyssa Prest, and Superintendent Laurie Melanson.



Gorham High School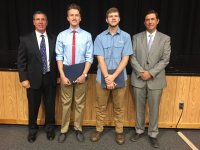 Superintendent Paul Bousquet, Valedictorian Maxwell Sjostrom, Salutatorian David Hendrick, and Principal David Backler.




Kennett High School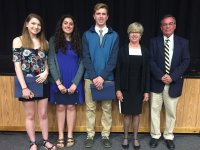 Valedictorian Emma Plante, Salutatorian Naomi Lubkin, Outstanding CTE Student Mackenzie Murphy, CTE Director Virginia Schrader, and Principal Neil Moylan.


Pittsburg High School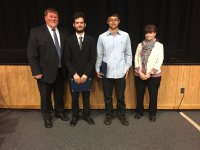 Superintendent Bruce Beasley, Valedictorian Caleb Pfaff, Salutatorian Ryan Egan, and Principal Elaine Sherry.


---



NCES is hiring for 2018-19




Part-time openings for Speech Language Pathologist, School Psychologist, Teacher of the Deaf, ESOL, and Physical Therapist.

Apply via SchoolSpring





---

---



Trauma & Resiliency Workshops



In Bethlehem:

Free screening of Resilience: The Biology of Stress and the Science of Hope.
The documentary film, directed by James Redford and Executive Produced by Kate Pritzker, will be screened Thursday, June 14th at 5:30 p.m. at The Colonial Theater in Bethlehem, NH followed by a panel discussion led by Dr. Cassie Yackley from 6:30 p.m. – 7:00 p.m. Seating will be on a first come, first served basis, and beverages and snacks will be provided beginning at 5:00 p.m.
Download flyer


In Colebrook:

Featuring Dr. Cassie Yackley and Kevin Hines, Saturday, July 21, 2018 at the Tilltotson Center, Colebrook, NH from 9:00 to 3:30. Free, with snacks included. Contact Jennifer Noyes, SAU 7 System of Care Coordinator to register at jnoyes@sau7.org.




---




Building Trauma-Informed Community of Hope, Resilience, and Care



Save-the-dates of August 15 & 16, 2018 at Plymouth State University for this multi-tiered system of support summer institute. The 2018 Summer Institute is presented by the Bureau of Student Wellness at the NH Department of Education, the UNH Institute on
Disability/ UCED, Antioch University New England, the NH Center for Effective Behavioral Supports, and Strafford Learning Center, in collaboration with the Holmes Center for School Partnerships and Educator Preparation at Plymouth State University.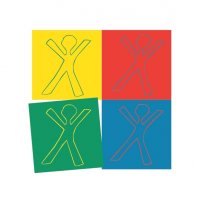 Check the IOD website for updated details.
---
NCES Online Professional Development L

ibra

ry & Educational Student Texts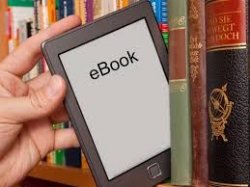 Want to enhance your ebook collection? Check out the hundreds of educational ebooks available to NCES member schools:




---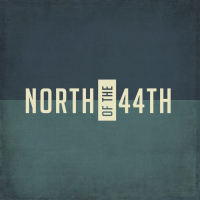 ---
Support NCES with a tax deductible donation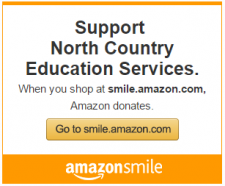 Contact Information
North Country Education Services
300 Gorham Hill Road
Gorham, NH 03581
ncedservices.org
603-466-5437
nces@ncedservices.org
NCES is an equal opportunity employer and provider.