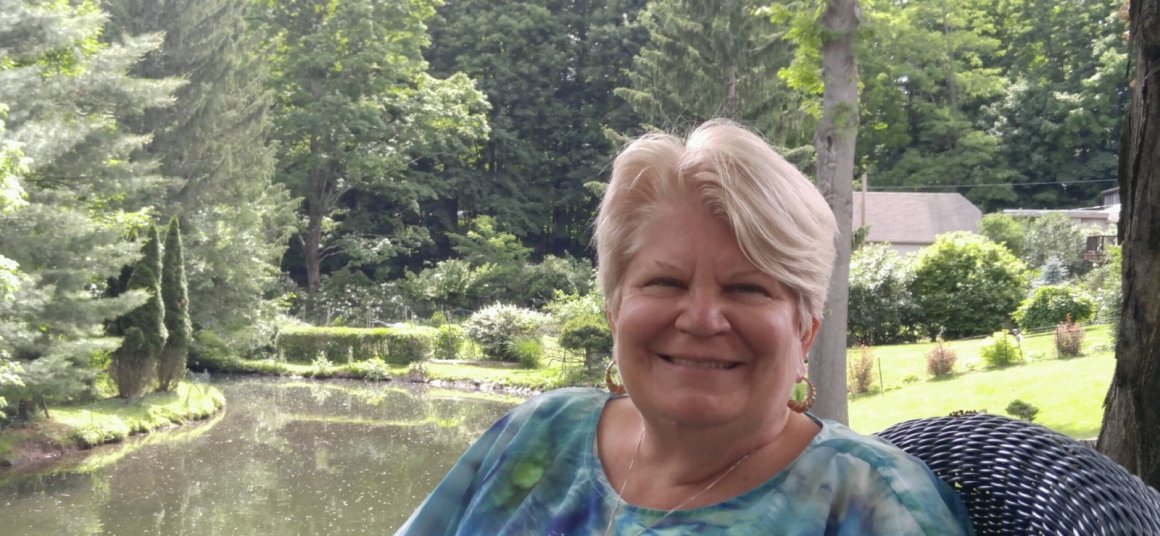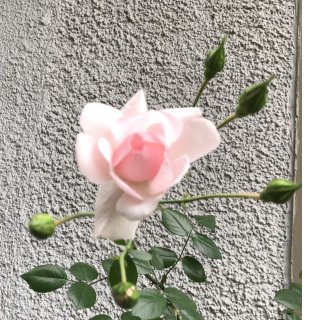 Happy Spring-Summer Friends,
It is quite a chaotic one. Finding our center and walking the inner walk makes all the difference. The best place to fit in is with us first so we offer our true essence and gifts and know where to be and what to do from a strong inner knowing.

As the world and all of us move through deep awakening and change we are the fulcrum to find our way through the maze of humanity and world change. When we feel comfortable in our own skin we can master any challenges. With the recent suicides of Kate Spade and Anthony Bourdain its time to look beneath the surface in all of our lives to learn what makes us hurt and heal and choose a healthy, positive, loving way to live.

We can walk towards the light that awakens us to unconditional love and living it. It has been my journey for fifty-one years and it is a day-by-day practice that excites me as an adventure in living a good life.

The illusion is, since we have it inside we do not have to do anything to accomplish living it. The truth is we as humanity have lived against us and our most aligned truth for many generations. It takes daily choice and awareness to continue to align with our true self. As the Sufi poet Rumi says, the door is wide and open, don't go back to sleep.

All of our work and play here is to explore, discover and have deep experiences in being us. To Be The Medicine we are living the answer, the healing and healed, peace, joy, and love. An enlightened path that fits into everyday life that awakens hope, joy, and purpose with deep understanding and love.

The opportunity this summer as six planets move into retrograde is to reflect, review, and create new directions, foundations, and creations and is a perfect time for a Vision Quest.

As I create our new schedule I would love some feedback as to what you are looking for in a journey, learning and accomplishment. Contact info is below.

I am designing one on one offerings this week for a personalized learning, coaching and healing journey for seekers, healers and deep divers into you and your highest learning and living. Private Sessions are available all summer. Begin today.

Enjoy continual awakening. It is a profound time on the planet to awaken and be the light, love, peace, health, happiness, intelligence, beauty, and truth that sets us free. Find your way home to you and true and call me for support. Know you can do and be all that you choose.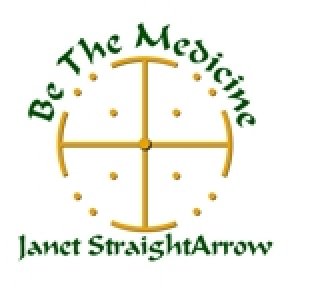 In Love and Grace, Janet StraightArrow,
Be the Medicine, Live the Power of You!
PS Please reach out with training requests, individual needs or questions.
www.bethemedicine.com 973-647-2500 Janet@bethemedicine.com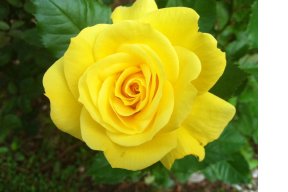 Be who you are now. Why wait? There is no better time to be true to you. Being authentic allows others to be true with you too.
Janet StraightArrow
"Many years ago I visited with my grandmother and her friend who were both 72. They laughed and talked and said, "Now we can say whatever we want because we are old and no one cares." I was a bride of 22 and decided that day not to wait fifty years, and to always be myself and speak my truth. This wisdom has served me well, and kept me healthy, happy, and sane."
SUMMER SOLSTICE Community Celebration

Wednesday, June 20, 7-9:30 pm RSVP by Sunday 6/17.
All are welcome to Join us for a ceremony celebrating summer and the longest day of the year allowing us to relax into a community celebration together. Come dressed comfortably for outdoor fire and experiences in good weather. Indoor ceremony and gatherings if it rains. Donations $20. gratefully accepted. Bring food to share. We begin gathering at 6 pm and we begin ceremony at 7 pm.
This is a perfect opportunity to meet Janet and enjoy community celebration as we honor the change of seasons.
RSVP by Sunday www.PayPal.me/JanetStraightArrow $20. confirming your place so I can plan for you and your friends-family who are joining us at our specially prepared Garden Oasis at Be The Medicine in Madison, NJ 973-647-2500 Email me


Women's Retreat July 13-15 Catskills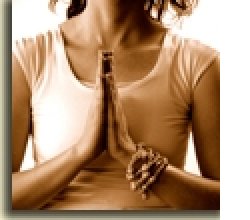 A Vision Quest is a gentle yet powerful inner journey that comes from native traditions. Janet StraightArrow helps you bridge your inner and outer world to discover your deeper purpose and next step on your life journey. This is a small private special opportunity to do deep inner work and come back home renewed. Details and Schedule below.
We still need a few more participants to hold our retreat. RSVP and Sign up today or by June 25 $300. at www.PayPal.me/JanetStraightArrow. Balance of $275. due by July 10.


Relax, Reflect, Refresh, Enjoy

Ahh. Time for me. A Space of my own.
Join us Friday to Sunday, July 13-15, 2018 in the beautiful Catskill Mountains close enough and far enough away for a profound experience. Come early on Friday and settle in and explore or relax. We begin formally after dinner at 7 pm. Our experience ends Sunday at 2:30 pm.
Are you ready for a nurturing and nourishing retreat on a beautiful property this summer? Join us at private retreat house and setting with plenty of space for all to enjoy and go deep within to move from one phase of life to another. Come to enjoy this safe place to explore and experience possibilities and awaken new realities. Janet StraightArrow has led these experiences for fifteen years offering a gentle supported journey for all participants. Preparation begins at sign up and by the time we are at the retreat we are ready for the adventure. Janet plans for us individually and collectively and suggests you sign up as soon as you are sure you are joining us by June 25.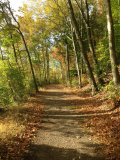 A person goes on a planned Vision Quest to honor and deepen their life, personal and spiritual journey. The purpose of a Vision Quest is to see you and have time and space to pull away from the world and normal activities to know you more, connect to nature, the land and spiritual guides and teachers and your highest self to call for a vision for the rest of your life and hear yourself speak.
With no one else, or our daily places and responsibilities to distract us, we can easily let go and be. Our fellow travelers are each on their own journey in the community and will mirror you as a support to learning to go deeper at times.
Creating a sacred space is what people will learn to do for themselves. That space is inside you, and all of our work to prepare is to help you find and explore that inner space and find answers and truth for you.
A Vision Quest is a rebirth of you in true and aligned ways. These three days will take you through this process and Janet is a guide who will assist you along the way.
The weekend is a ceremony from beginning to end. You live in sacred space and time. We begin Friday night and Saturday we locate our quest space on the land and prepare it for the next day. All of our Shamanic practices and experiences unfold and prepare us for our time alone in nature-close enough to the lodge and separated from one another for privacy.
Shamanic teachings, journeys, drumming, and practices will deepen your experience each day.
SCHEDULE We open the circle Friday, July 13 after dinner and complete after we process at lunch on Sunday, July 15. You may arrive early by 2:30 pm or after and relax into and choose your lodging location. Saturday night we experience a Mitote ceremony where we chant and lucid dream in between to prepare us for morning sunrise quest where we sit in our beautiful space in nature to relax into yourself, reflect, watch for signs in nature, and allow our higher self to speak and be heard for four to six hours. Come back to enter the world renewed with a nurturing healthy lunch and sharing. Leave for home as you are ready.
At each payment, a package will be sent to assist that month's preparation. Begin as you do and Janet will send all packets to you.
www.artfarmrecording.com
has a video of the space and lodging.
$575 for the entire experience including food, lodging, teaching, support, and guidance. Deposit of $300.by June 25 to hold your space. Balance $275 due July 10. RSVP your intention and I will offer more levels of preparation.
www.PayPal.me/JanetStraightArrow
Check to Janet StraightArrow 39 Greenwood Ave, Madison, NJ 07960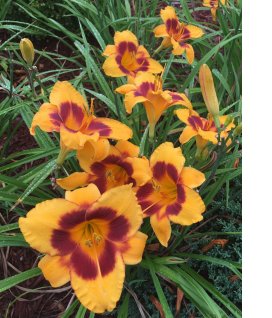 Special needs will be attended to make this quest fit your health and body and spirit. Please let us know so we can prepare for dietary and other needs.
We work with practices that take us inside and work through our stories and let them go, to find a more peaceful story of freedom to be us. Being in nature allows us to reconnect with our own nature and the cycles of life in-direct ways.
Every moment is precious and we experience this particularly during our fast in our own sacred spot. True being unfolds and you begin to realize what you do to waste time each day with thoughts, activities and unnecessary focus.
Each person has their own issues to face and heal. Our group process work will take you into a deep space with clarity and grace. My intention offered is for you to experience, appreciate and love you, and enjoy the ride.
This quest is one of the deepest experiences for you to move into you and bring back profound experiences and inner wisdom and visions to play out for the remainder of your earth walk.
Janet StraightArrow's life is an ongoing Vision Quest and it is her honor and privilege to offer this to you.
Blessings, Janet StraightArrow
www.BeTheMedicine.com
973-647-2500
Janet@bethemedicine.com
Testimonials working with Janet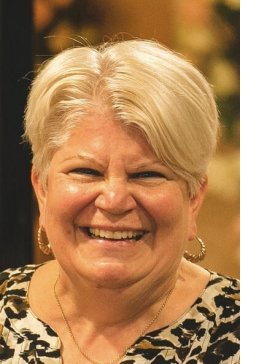 Janet StraightArrow provides an unparalleled opportunity to bring you to the real you. It's a well-worn path for her and she knows every part of this amazing journey. Janet emanates love, respect and most of all joy in this great adventure. If you are ready to walk the path back to you – there is no better guide, teacher, mentor, and friend than Janet StraightArrow." Christina Sokoloff, Therapist, healer

"We just finished a Mitote weekend retreat with Janet StraightArrow. We were in an amazing space but the truth is it would not matter where we were. Janet brings the safe container and then we build upon it. By safe container, I mean a safe place to explore your true self, cut out the illusion and discover who we really are. We were able to experience the love within and integrate it so that we can bring it back out into the world more whole and strong and resolved to be our true selves and abide in our true nature.
Janet's StraightArrow approach is loving and keen as it cuts through the BS and helps you to heal. Janet is able to see each person as they are and kindly, lovingly move him or her into their truth. Thank You, Janet, I love you."

"I have worked with Janet StraightArrow through many years taking classes and sessions as I continue my inward journey. Janet is profound and gracious, tender and kind guiding me through the many layers of the external, piercing through to the core. Janet has helped me find my inner peace helping me to shift and project it outward creating a stable baseline to exist in joy and love." Maryanne Gruzecki, Designer

Janet StraightArrow provides a safe place to become vulnerable. Her love, compassion and laughter show us how to return to living life as a child. Free, happy, whole, she allows you the space to become and remember the truth of the real you. Thank you, Janet, for walking alongside me on my journey." Rosemary Schultz, Healer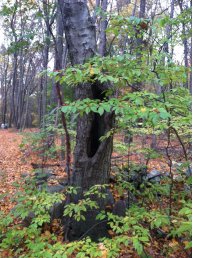 "This healing space is not hard, or fearful, there are gentle transitions that you can feel and sense that is mirrored with your companions-hearing their stories validate you. Your intimate personal struggles are not so different – different faces and places, the essence of being human are shared in a safe space, with no judgment. Janet makes it fun, light-hearted and no big deal. StraightArrow accurately reads where you are and speaks the words that bring insights that change your personal landscape for you and new perspectives about all of the people in your life. Everyone feels included and supported, all of the pieces of the space, place and time are honored."

Janet is a midwife who holds each soul in love and bliss helping them to surrender and be known. Every word that flows out touches everyone clearing limiting beliefs rebuilding perfect mental, physical and spiritual health. She is a blessing to all." Ariana Loizias, Healer-Coach

"A retreat with Janet is coming home. Janet's teachings emerge from a place of unconditional love. You come away with you and your life forever changed. Making a choice to work with Janet is giving yourself the most beautiful gift in the world." Beth Mund, Writer-Coach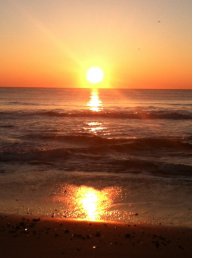 "To have a true teacher who can communicate to everyone from different backgrounds the "truth" of "love", be loving ourselves, and loving each other, is a rare and miraculous gift. She knows when you have a question and need to express yourself, even if you might be afraid to. Janet kindly helps you reframe your words about yourself, your feelings and others to be more aligned with love and truth. What a genuinely amazing experience and teacher."
Claudia Barish Teicher, Yoga Teacher


Letting Go of what hurts and keeps us stuck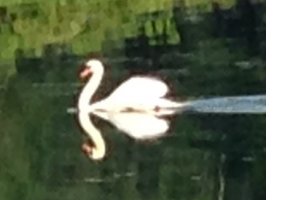 Practice being you and learn to let go of what is not you.

Some of my friends say I am the queen of letting go because when it is time to move on, I do. I have a lifetime of practice in this as I learned that trying to hold onto everything is a burden and hurts and holds others and me back.

How can we awaken our inner truth if we are holding onto lies?

We may want things and people to be a certain way. Family, partners, friends, and others are expected to be there for us and sometimes they are not. People hurt, use, and attack us, and we may need to let go of our attachment to them, or even having them in our life. This is an important part of our life journey. "Know when to hold them, know when to fold them."

As with everything it takes practice. To awaken who we are, we make room by letting go of what is not best for us. We also let go in order to change jobs, partners, homes, schools, lifestyles and so much more as we find their place in the archives of our life that made us who we are.

We cannot move forward when we carry baggage that keeps us stuck. The only person we can change is us and how we look at and act in the world. The change is within and some people, places, and groups will pass away as we ascend, love, and heal and become who we are.

Once we are on the journey it becomes easier to discern what is true for us, and what to let go of. In order to be truly us, sometimes it is important to let go of others understanding and supporting us, in order to follow our heart and soul. The rules to follow are the ones that support us and all, not the ones that judge, control or evoke fear. Be in love with life.


Helping people get unstuck is one of my specialties. Call Today!
Enjoy the Journey, Janet StraightArrow, Be The Medicine. 973-647-2500