Reggae updates daily

...Follow us

The 7th Annual Island Reggae Festival in San Jose, CA on July 14 was Irie!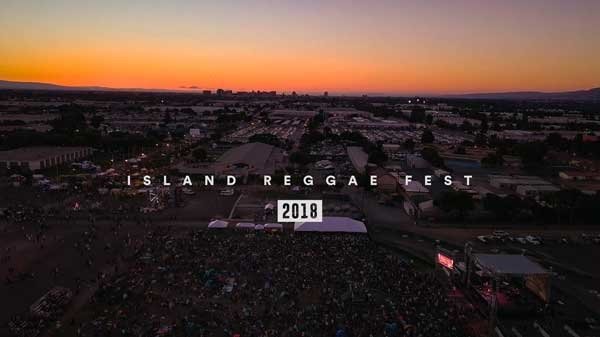 A showcase of Island and Mainland Polynesian Culture, Reggae Music, Arts & Crafts. All Ages FUN FILLED Event 4 the Whole Family
.
Mark your Calendar for next year!!

A day to celebrate island music, arts, food culture.

First Artist Lineup Release - Love & Harmony Cruise, Florida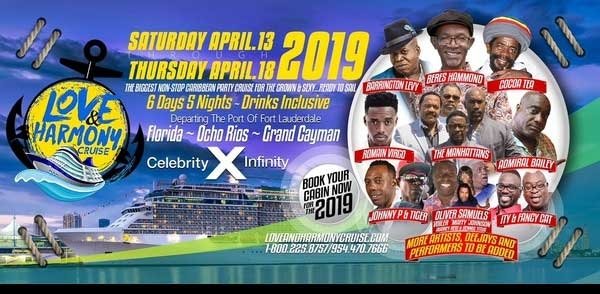 Miami, Florida - It's not every day you have the opportunity to sail away with a few of the world's greatest musicians. Staging their third annual Love and Harmony Cruise, Rockers Island Entertainment, in association with Best of the Best Entertainment and Massive B, are proud to announce the first artist line up for Love and Harmony Cruise, set to sail from Fort Lauderdale to Ocho Rios Jamaica and Georgetown, Grand Cayman, April 13th – April 18th 2019.



Read full article

Sunday, August 12th "Reggae in the Garden" Free event in Brixton

9th Annual One Love One Heart Reggae Festival Set For September 1 & 2, 2018 In Woodland, Ca With Major Reggae Headliners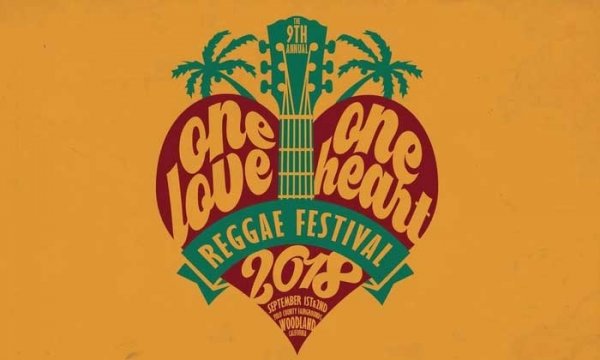 Calendar Listing:

9th Annual One Love One Heart Reggae Festival

Saturday & Sunday, SEPTEMBER 1 & 2, 2018

YOLO COUNTY FAIRGROUNDS WOODLAND, CA

Davido, Israel Vibration, Anthony B, Mykal Rose, Randy Valentine, more!

Gates:10am until 11pm

Tickets: Eventbrite

Yolo County Fairgrounds in Woodland, CA will turn into International Culture Fest Labor Day Weekend when H.A.S.O Live presents the 9th Annual One Love One Heart Reggae. Gates are at 10am each day and the music goes to 11pm. Two Stages and arts and crafts vendors and a Kidz Zone round out the festival atmosphere.

In-Outdoor Anwterpen Reggae party

History was made in Atlantic City (AGAIN)

The World's Largest Caribbean Festival Tour- BRT Weekend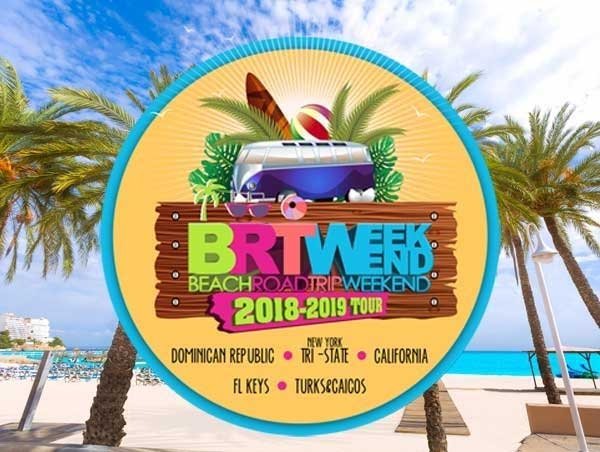 Last weekend, July 13-15, the world's largest Caribbean festival tour, Beach Road Trip (BRT), found itself again on a historic landmark in Atlantic City—Chicken Bone Beach. This was a monumental undertaking for HM Events Group, the organizers of BRT Weekend, and the city officials of Atlantic City.





Greetings Reggae Artists and Labels,

Need Radio Airplay?

Get your music to our master list of reggae radio stations & Sound System DJ's that we have been building for 24 years.

It's so easy…

Radio DJs need your song in MP3 format. We will send a formatted digital marketing piece, with your SONG DOWNLOAD LINK to our entire list of reggae radio DJs and Sound System DJs through a targeted emailer.


August Special ~ 20% off. Get all of this through end of month for $140.





Call, text, email, What's App if you need any guidance on your project. 707/630-3304 Email


Enjoy this story and many others in the annual Reggae Festival Guide digital magazine.

Farm Fresh Mmd Delivers Organically Grown Pure Medicinal Cannabis Products Throughout California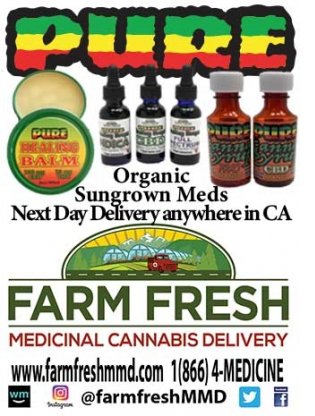 At Farm Fresh MMD, our goal is to provide a safe and legal avenue to help provide relief through medicinal cannabis products. Extensive experience and research has allowed our farmer Grizz to maximize the pain relieving benefits through the cultivation and production of cannabidiol (CBD) rich plants and products. His all natural philosophy as a vegan and Ital living has transcended into his farming practices. We are proud to have an all organic farm, utilizing living soil, the "no till" method of farming, and composting.

Growing in greenhouses and practicing light deprivation assists in providing for a consistent, year round supply of clean, fresh flower and products. Over the years, Grizz has developed original and unique strains to help with specific ailments. The goal of Farm Fresh MMD is to listen to each and every one of our patients in order to properly match their suffering with one of our unique and specialized strains and/or products. At Farm Fresh MMD, we are passionate about bringing the finest and cleanest products directly to our patients.
Read full article
Learn about the many benefits of Legacy Cacao

MORE VALUABLE THAN GOLD
The World's PUREST Premium Cacao
Ceremonial-Grade Royal Mayan
Whole-Bean Sipping Chocolate
ALL natural superfood – coffee & energy drink substitute
100% Organic • Non-GMO • No Side Effects
England: One Love Festival 2018: Biggest Reggae Line Up in World,
Tickets Selling Fast



A Reggae heatwave is upon us, it's here and we can't wait to welcome you all back to celebrate it at the One Love Festival. This year's event has a huge, huge buzz about it - Alongside having the biggest Reggae line up in the World, our new extended areas 'Kaya World Music Stage', 'Rasta Village' and the holistic 'Space of Love' are on FYAH!
All tickets types are selling faster than ever before – 80% of Live in Vehicles have now been sold and only 30% of all other Ticket Types Remain



LAST REMAINING SEATS LEFT

- Big Green Coach


LAST REMAINING Glamping pitches left

We are very pleased to announce the day by day line up poster attached below (Whilst keeping a secret performance up our sleeves to be revealed at the main event :-)

Taddy P Makes Today a 'Better Day' With The Release of His Riddim!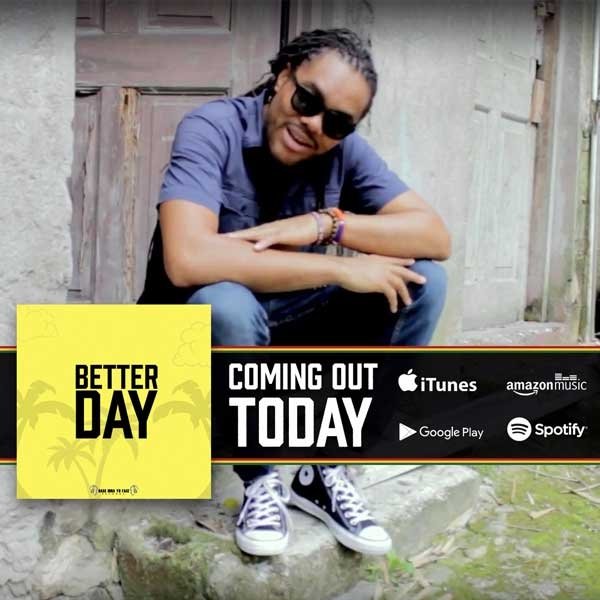 World renowned and award-winning bassist Taddy P aka Bass Inna Yuh Face today releases his first full juggling on his riddim entitled 'Better Day.'

Better Day has a Reggae old school dub vibe that is bass driven with an intensity to satisfy the palates of music fans worldwide. The juggling features Maxi Priest who covers the song "Silver Words" originally recorded and performed by Ken Boothe.



Read full article

Jia She Ru :: "Never Yo Worry"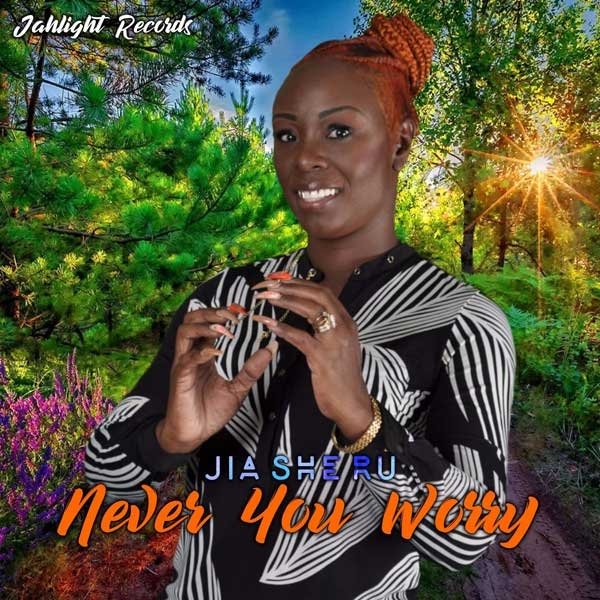 Blessings. We have a new song ready for you and it is the 2nd release from Reggae artist, Jia She Ru, entitled "Never You Worry". This track was produced by JahLight Records and is being made available as a free download so feel free to pass it on.



Read full article

Dre Z Melodi releases his second official video

OUT NOW

Jamaican Dancehall Artist Insideeus teams up with Gold Selling producer Anthony of Anthony Records for his follow up single to his hit track Despicable Whine is here!

New Reggae Release From Capleton & Dan IJ "Life Is So Precious"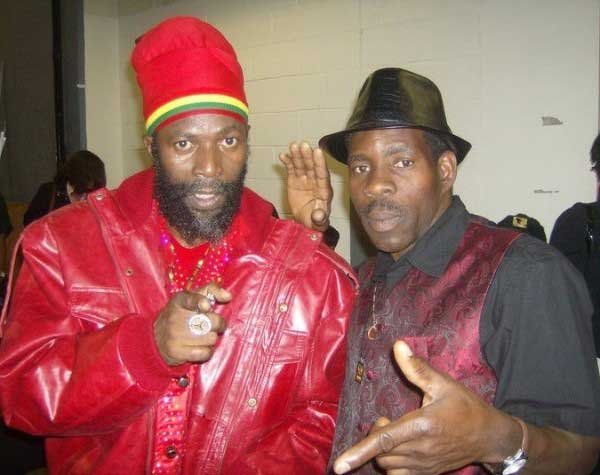 New York based reggae artist, Dan IJ, who is known and respected as a versatile singer with a powerful voice and stage presence, has just released a collaboration with Jamaica's fire man, Capleton. The record, which is entitled "Life Is So Precious," is on Dan IJ's own label, Lyfe Production.

Though the song was recorded a few years ago, it was just released and is already getting steady rotation on reggae stations around the world.

"Life Is So Precious" is truly a beautiful song. On top of a bouncy reggae rhythm (which at times transitions into a dancehall mix) both men lament on how amazing life is, while simultaneously showing gratitude for their respective life.

Listen

Humble Fiyah Girl Boss Track






Island Beats is no stranger to Humble whose entertainment name could not suit him any better because in the Toronto reggae industry Humble is one of the most humble.
Since the days of Myspace DJ Bubbles always followed and loved the musical works from Humble it was a pleasure to touch base and refresh Humble and his career.

Read full article

Ziggy Marley on the inspiration for his new album:
'I am frustrated with humanity at the moment'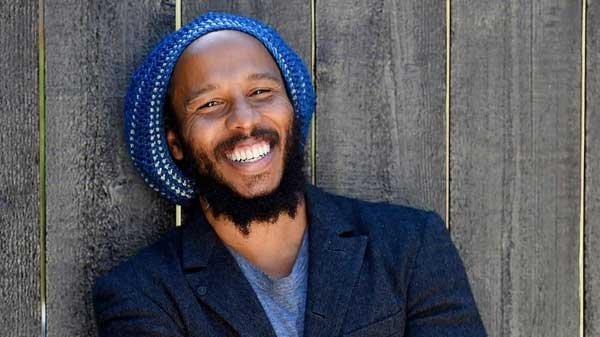 More than the critical acclaim and packed shows, a sure sign of a good Ziggy Marley album is the seal of approval from the artist himself.

And on that score, his new record, the feisty Rebellion Rises, is one of his best. As Marley explains in an exclusive interview with The National hours before a sold-out show in Amsterdam – he rarely gives a nod to his own work. "This latest one is the only album that I enjoy listening to," the 49-year-old Marley tells us.

Read full article

Rihanna's New Album Sounds Insane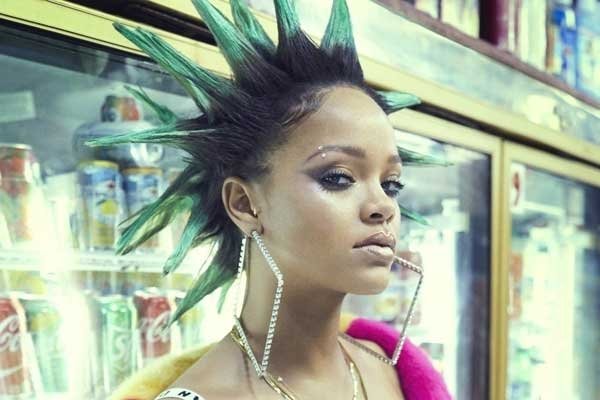 While Rihanna has been busy starring in summer blockbusters, creating new Fenty Beauty releases, launching her Savage lingerie line and shutting down rumors about her billionaire boyfriend with animal memes, our Bajan superstar has also been working on a new dancehall album that will reportedly reflect her Caribbean roots more than any work of hers has before. While the project has been for the most part under wraps, Rolling Stone has gathered some intel from eight unnamed sources close to the process about what we can expect.

Read full article

Estelle to release new Reggae "Lover's Rock" Album via VP Records

Multi-platinum GRAMMY® Award-winning artist Estelle will be releasing her fifth studio album, Lover's Rock via VP Records and Established 1980 Inc. this September, which will be a full-fledge reggae album.

Read full article

Barrington Levy calls for love to heal the World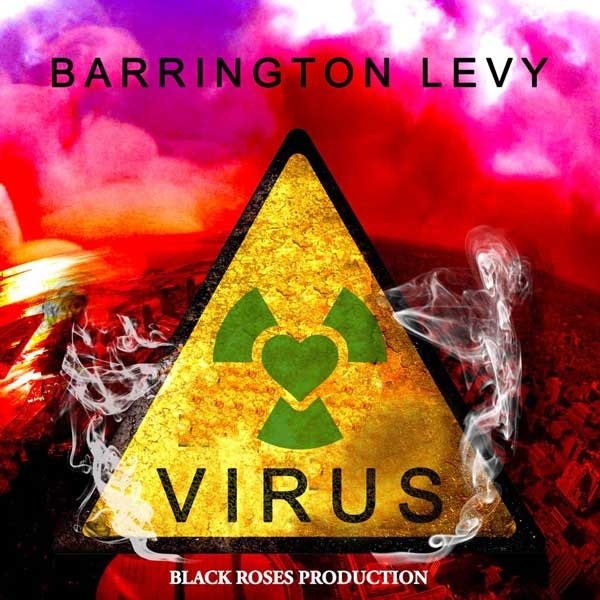 Kingston, Jamaica; Grammy Award Nominated, Reggae Singer Barrington Levy is challenging citizens of the world to live "Love" in his new single Virus. The "Vice Versa Love" singer has thrown down the gauntlet for persons to start valuing the lives of each other to see less chaos and enmity manifesting globally.

Read full article

Venessa McLean, the daughter of legendary reggae musician Ranchie McLean, releases new song "Footsteps"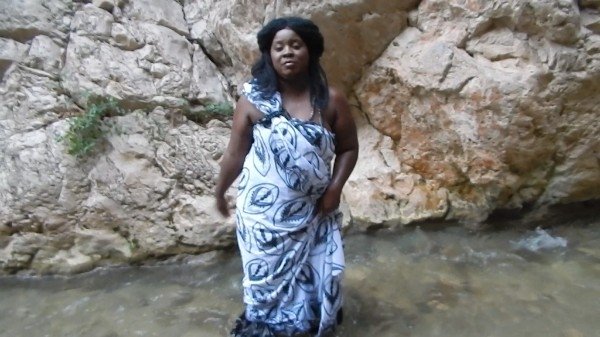 Footsteps is the second release from emerging recording artist Venessa McLean.
Venessa McLean is the daughter of legendary, award winning reggae musician Bertram 'Ranchie' McLean, and the niece of two time award winning Gospel artist Gray Patch. For those not familiar with Bertram 'Ranchie' McLean, he was a Jamaican musician (Guitar, Bass guitar, Keyboard) active between the 1970s and the 1990s, who recorded with many of Jamaica's biggest stars. After a lot of internal struggles and debate, Venessa has decided to answer her musical calling and follow the trail left by her father.

Read full article

Reggae Festival Guide/RBA Publishing & Publicity
Is your website outdated or not mobile friendly? Are your social media platforms non-existent or under-utilized? Would you like your name and music to get out there to new reggae fans?
If so, we can help. We have many years of experience in marketing reggae bands and reggae festivals and offer these services and more:

Website consulting, design and maintenance
Social media development (Facebook, Instagram, Twitter, LinkedIn
Create descriptive written content (press releases, band bios, sponsor packages, etc.)
Develop digital marketing strategies to increase your customer base.
Custom Global PR services
If you have questions about what online marketing techniques would work best for you, Give Us a Call Today for a free consultation ~ 707-630-3304 or Email



1995-

2018




Industry Leaders for

Ove

r 24 Years




Hey reggae lovers! Got FACEBOOK?

Then please drop on by and "LIKE" us to get a daily dose of what doesn't always fit here!

"The world is not to be put in order; the world is order, incarnate.
It is for us to harmonize with this order."

Jamaica Music Countdown August 2 - 9

On This Day in Reggae - August 9th

1987: DJ Major Worries aka Wayne Jones is shot to death by a policeman in Spanish Town, Jamaica.

Two years after, the policeman was sentenced to death by hanging.
2005: Michael Leopold 'Zappow' Williams passes away (of natural causes).

Source

If you missed your latest (or any) copy of the weekly e-Guide,
you can find back issues in the Archives

Upcoming Reggae Festivals

To view our entire calendar of more than 500 festivals, click here!

| | | |
| --- | --- | --- |
| Just Post Your Festival at | | Read the 2018 Reggae Festival Guide magazine in its entirety page-by-page in Digital Format |
Boomtown Fair
Aug-09-2018 - Aug-12-2018, Bristol, United Kingdom
One Love Festival
Aug-10-2018 - Aug-11-2018, Ladysmith, British Columbia, Canada
Right News Music Garden Reggae Festival 2018
Aug-10-2018 - Aug-12-2018, Lounovice pod Blanikem, Czech Republic
Reggae Bash Festival
Aug-11-2018 - Aug-12-2018, Sutton , Quebec, Canada
Rototom Sunsplash
Rototom Sunsplash Aug-16-2018 - Aug-22-2018, BENICASIM, Spain
Rastafest
Aug-18-2018 - Aug-19-2018, Toronto, Ontario, Canada
Charlemont Reggae Festival
Aug-18-2018, Charlemont, Massachusetts, USA
One Love Music Fest
Aug-18-2018, Somerset, New Jersey, USA
Righteous Rockers Music Festival
Aug-18-2018, Tampa, Florida, USA
Reggae in the Park
Aug-18-2018, Philadelphia, Pennsylvania, USA
Cannabis Cup-Canada
Aug-24-2018 - Aug-27-2018, Lake Cowichan, British Columbia, Canada
Heights of Reggae Dancehall
Aug-25-2018 - Aug-26-2018, Accra, Ghana
Foothills Music Festival
Aug-24-2018 - Aug-26-2018, Browns Valley, California, USA
Surrounded by the Sound Music & Arts Festival
Aug-30-2018 - Sep-03-2018, Long Creek, South Carolina, USA
One Love One Heart Reggae Festival
Sep-1-2018 - Sep2-2018, Woodland, California, USA
Reggae Pon Di Lake
Sep-02-2018, Sarasota, Florida, USA
Jerk, Seafood & Vegan Fest
Sep-08-2018 - Sep-09-2018, Chicago, Illinois, USA
Soul Rebel Festival, The 17th Annual
Sep-08-2018, Boulder, Colorado, USA
BRT Weekend LA
Sep-13-2018 - Sep-16-2018, San Pedro, California, USA
Reggae on Route 66
Sep-15-2018 - Sep-16-2018, Victorville , California, USA
Caribbean Nights Series
Sep-20-2018 - Dec-20-2018, NYC, New York, USA
Nigeria Reggae Festival
Sep-29-2018 - Oct-01-2018, Awka, Anambra State, Nigeria
Autumn Reggae Wine Festival
Oct-06-2018 - Oct-07-2018, Mt. Airy, Maryland, USA
LA Regga Vegan Fest
Oct-07-2018, Los Angeles, California, USA
Reggae Wellness
Oct-27-2018 - Oct-28-2018, Port Antonio, Jamaica
Henry Turner Jr. Day Music Festival
Oct-27-2018, Baton Rouge, Louisiana, USA
JamRock Reggae Cruise
Dec-01-2018 - Dec-06-2018, Fort Lauderdale , Florida, USA
Nigeria Reggae Festival
Dec-28-2018 - Dec-30-2018, Awka, Anambra State, Nigeria
Jamrock Reggae Fest
Feb-01-2019 - Feb-03-2019, Negril, Jamaica
It's here: the 2018 REGGAE FESTIVAL GUIDE magazine. 84 pages of educational & entertaining articles, plus dozens of festivals: CLICK IMAGE
TO OPEN MAGAZINE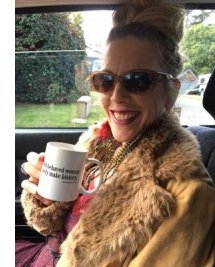 2018 marks the 24th year that Reggae Festival Guide has been the leading media company in the reggae industry.

Our parent company, RBA Publishing & Publicity, is based out of Humboldt County, CA. We produce the annual Reggae Festival Guide magazine, the top-ranking website:

www.ReggaeFestivalGuide

(32,000 unique monthly visitors), and this weekly reggae e-newsletter Reggae e-Guide (40,000 weekly subscribers). We also have 550,000 fans that follow us on Facebook (please

join us

there), and 13K that follow us on Instagram

We offer you many ways to help you get your fix of reggae music, history, lifestyle, current news, and of course, festivals, all year round.

Our publishing company keeps growing and adding elements to bring you trusted coverage of reggae happenings from around the world.

Contact us today if you have any questions or suggestions. We love what we do and look forward to input from you with your suggestions, critiques, questions, etc.

Also contact us to find out how you can promote your band/business/festival in this e-newsletter or on our website.

We also offer Publicity & Graphic Services for bands and festivals:
band bios and interview written, social media management, website consulting design and maintenance, EPKs created, graphics for advertising and social media branded videos, and more. Please contact us to find out how we can help you with your exciting projects.

One Love,
Kaati, Sean, Joana, Goran, Irene, Heather and the rest of our Crew

Information - both editorial and advertising - in the Reggae e-Guide - is believed to be correct but not guaranteed - so check it carefully before you attend any event or send money for anything. We do not write the news, just report it.


707-630-3304 or

email



Distribution by RBA Publishing Inc.

If you wish, and we really wish you wouldn't, like to be removed from this list, please reply with REMOVE in subject line.

It will make us very sad if you do, and perhaps your removal will be the one the makes us decide this no longer worth doing at all, and all the information we provide will go away forever and musicians will sit home alone at night and cry because they have no one to play for because no one knows about their shows.