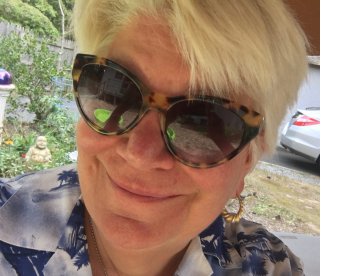 "
I am okay, only if you are okay, is a fallacy, and not okay at all.
" Janet StraightArrow
In this world of people pleasing, we hurt everyone. No one is happy when they are living lies and trying to figure out how to contort themselves to fit into beliefs and expectations that might not even exist.
Being independent, then interdependent, allow us to find perspective and truth and a better way to live. First, know who you are and feel safe and true to you. We never find peace and safety in trying to fit something outside of us first.
Breaking the roles and rules of challenging childhoods we discover short breaths and bursts of freedom to be us. We explore our authenticity and even begin the know what that is.
We cannot be authentic when we try to fit in. When we are who we are we discover matching people and energy and also discover healthy boundaries.
I will admit I sometimes want to follow what pleases others. Then I feel the inner pull to reflect and listen to me, and stop before I fall into the abyss of co-dependence.
Co-dependence is a way to improperly take responsibility for someone else or expect others to do for us what we do not wish to do for ourselves. We make excuses and list reasons for their or our inability to be and do what is correct and then try to fill in.
People who think I am nice and easy will be fooled when they try seducing me to take care of them, at my or others, and especially their, expense. I do not relent. Standing strong takes wisdom and practice and understanding how it helps all.
We do not speak our truth when we are afraid someone will leave us physically or emotionally after they know how we feel and what is important for us. We keep our truth inside and deepen the doubt and fear and lose ourselves in this.
People who feel abandoned can begin to notice that who is abandoning us, is us. when we do not live our true self and hide it from us and everyone else.
The world is such a mess of illusion and lies and it all begins with each one of us not allowing what is true to be known to us first in our lives.
Take space and time to learn to quiet your mind to discover what your inner self who is infinitely wise, has to say about you, and your relationships and life. This voice is never critical or mean, there is no fear, doubt, shame, or blame coming from here. Supportive, knowing and wise is what comes from inside when we develop listening to that true vibration and words.
The loud and fearful thoughts are the lies, they are the ones that drowned out the true wisdom we always have. Its a habit and ongoing practice to release these and find the higher truth that is here always.
As we begin to listen to us we are safer than we have ever been. Relationships will change or leave or return depending on where we all are. Our life becomes infinitely easier with clarity and purpose.
Being real allows true love and care for all and us that we can enjoy and count on. If we are only loved for what we can do for another then we are lost.
Find you, find true, allow that process of being true to you. When we are true to ourselves only then can we be true to another or offer valuable service that uplifts all.
Releasing co-dependence allows everyone their own power to be and do who they are. No pulling or pushing, just flow. Discover where you participate and let go to allow a new way to live and love with joy and freedom.
PS if you are always angry inside and or out, you are likely to be living the above and not honoring others or you with loving truth. It is what sets us free and allows the best to be.
Enjoy the Journey,
Janet StraightArrow
Live the Power of You!
www.bethemedicine.com
973-647-2500
Info@Bethemedicine.com
Get to know the truly wise and wonderful you, and learn how to let go of what is holding you back in your life. This is one of the many things we work on together in sessions and classes. How to get real and heal and be of service in healthy ways for all. Let's have fun breaking the rules that hurt and discover the truth that helps and heals and manifests great relationships and our best life. Skype, phone and in-person too.