Two-day conference with Cassie Yackley:
North Country Partnership for Trauma-Informed System-Building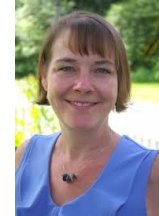 Community members across the country have banded together to address the impacts of adverse childhood experiences which are so prevalent today. They understand that building a trauma-informed, coordinated system of care across sectors offers the most promise for success. You are invited to join other partners from the North County in this opportunity to create our own cross-sectional alliance aimed at increasing trauma-competence and improving the pathway from the early identification of trauma in young children through effective intervention.

This two-day learning session will provide the foundational training in trauma-informed care and will provide participants the chance to develop relationships with others in the region for Trauma-Informed System-Building. Developing "trauma-competence" requires a deep understanding of the neurodevelopmental disruptions that occur as a result of traumatic experiences and must possess the skills to successfully intervene with individuals and in systems in ways that promote resilience and recovery. This conference will focus on building this core knowledge and preparing professionals to employ trauma-sensitive approaches within their role.

Presenter: Cassie Yackley, Psy.D.
Dates: Monday, September 17, 2018 & Tuesday, October 30, 2018
Time: 8:00 - 4:00
Location: Mountain View Grand, Whitefield, NH

Participation eligibility: School staff and relevant agency personnel within the NCES service area (SAUs 3, 7, 20, 35, 36, 58, 68, 77 & 84 and, as space allows, SAUs 9 and 23).

For: Early childcare and pre-school directors and lead teachers, home-visiting personnel (ESS, Family Resource Center), kindergarten and grade 1 teachers, early elementary school nurses, counselors, principals, school psychologists and others working with children birth to age 6 who have been traumatized by adverse childhood experiences.

Cost: FREE, including AM refreshments and lunch. You must commit to attending BOTH dates. We reserve the right to ask a school or agency to prioritize x number of seats to maximize region-wide cross-sector representation.

Registration: ncedservices.org/ti2018

Additional info: ncedservices.org/t-i-systems

CEUs: Anticipated through NASW. Certificate with hours also provided.

Presented by the North Country Principals Association with support from the Neil and Louise Tillotson Fund and North Country Education Services with support from the HNH Foundation.

Download the flyer.

---
Preventing Anxiety and Depression in Children: Lynn Lyons, LICSW in Berlin on October 5th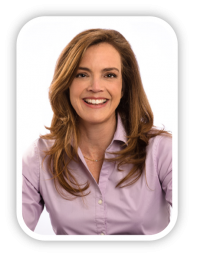 What we teach children about risk, danger, uncertainty, and problem-solving makes a huge difference in whether they go on to become anxious or depressed teens and adults. Lynn will explore concrete and often counter-intuitive strategies that normalize worry for families and provide an "umbrella approach" that is applicable to all of the anxiety disorders. Lynn describes how to support collaboration between parents and school staff, including education for classroom teachers on how anxiety shows up and hijacks learning. This workshop will demonstrate HOW to interrupt anxiety and OCD's cognitive patterns with simple, process-based strategies that challenge the use of strategies that inadvertently support avoidance of anxious symptoms.

Presenter: Lynn Lyons
Date: Friday, October 5, 2018
Time: 8:00 - 3:00
Location: Berlin Middle School Auditorium, 200 State Street, Berlin, NH

For K-12 educators. SAUs 3, 20, 35, 58 & 68 are fully participating and staff from those SAUs do NOT need to register individually. For all others, the registration fee is $95/person (includes lunch).

Individual Registration (see note above): https://ncedservices.org/lyons

Download the flyer.

---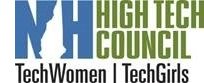 The 4th Annual TechWomen Ambassadors Week is November 12, 2018 – November 16, 2018. It is sponsored by the NH High Tech Council. The statewide event was very successful last year with over 600 girls enjoying a half day of mentorship from 91 TechWomen Ambassadors promoting stem career paths and personal insight for 8th and 9th grade girls who will be making career decisions soon.

November has been named technology month and the North Country event date is Friday November 16, 2018 at White Mountains Community College from 9:30 to 11:30am. Lunch will be provided for girls and chaperones. To register your school contact Carol Miller in the Division of Economic Development at the NH Department of Business and Economic Affairs by email carol.miller@livefree.nh.gov.

About TechWomen I TechGirls:

TechWomen I TechGirls is a forum focused on building a strong community of women enthusiastic about technology and supporting efforts where girls are exploring STEM as a career or area of study.
TechWomen I TechGirls holds programs for professional women to connect, educate, and explore ideas around career development, technology initiatives and innovation. The NHHTC community will also deploy volunteers and mentors to support academic STEM initiatives and events for girls throughout NH.

---
CodeDay NH



November 10 & 11, 2018
Plymouth State University

CodeDay is a worldwide event where student programmers, artists, musicians, actors, and everyone else can get together and build apps & games for 24 hours. Students of all skill levels are welcome — there will be workshops and mentors who can help if you're new!

Learn more

---




Big Brothers Big Sisters



BBBS is actively recruiting for "Bigs" to serve as mentors in the North Country. Site-based programs are in the works for Groveton, Whitefield, and Lancaster areas. There is potential for other communities. If you would like to learn more about becoming a Big Brother or Big Sister, contact Dan Peel at dpeel@bbbsnh.org or visit https://www.bbbsnh.org/volunteer/be-a-big



---
NCES Online Professional Development L

ibra

ry & Educational Student Texts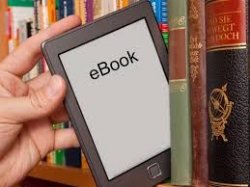 Want to enhance your ebook collection? Check out the hundreds of educational ebooks available to NCES member schools:


---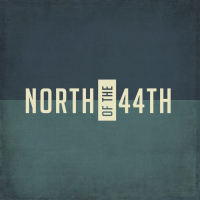 ---
Support NCES with a tax deductible donation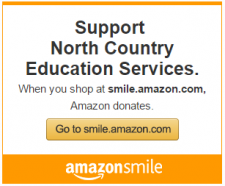 Contact Information
North Country Education Services
300 Gorham Hill Road
Gorham, NH 03581
ncedservices.org
603-466-5437
nces@ncedservices.org
NCES is an equal opportunity employer and provider.