The purpose of the NC Farm to Preschool Network (NCF2PSN) is to connect, educate, develop, and share resources between community and state partners, farmers, early childhood educators, and families to spark the local foods movement in early childhood education environments.
Let It Grow!...
Gardening Tips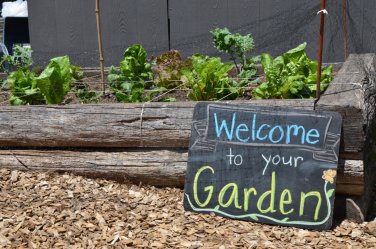 By Maria Hitt
Fall is a wonderful time to garden, there are fewer bugs and the weather is so much nicer than it is in July. Even though it is a busy time in your classrooms with all

the transitions of the new school year, take some time to plant a garden w

ith your kids. Something as simple as sowing lettuce and spinach seeds in a large pot or window box can prompt all kinds of learning opportunities and a few tasty salads for your classroom.

Or try out some cool seaso

n herbs li

ke dill, cilantro, chives, and parsley in a sunny spot near your classroom door. You can harvest them to add to a simple yogurt dip for veggies at s

nack time. If you have a little more space and time, pick up a few cool season transplants like broccol

i and cauliflower at the local garden center and watc

h with your children to see

the tiny centers grow, grow, grow into a BIG head that can be harvested and tasted right in the classroom.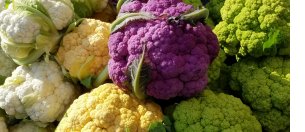 Pansies and snapdragons are fun flowers to plant now that will grow all winter and the pansy flowers can be picked to press and dry between the pages of books to use for craft activities. Remember to pay attention to recommended planting distances so things are not too crowded and to keep seeds watered each day until they sprout. You should add some compost and fertilizer before planting to help build the soil back up after a summer of growing. You may still have eggplants, peppers, tomatoes and beans that are healthy and bearing fruit. Give them a little fertilizer and mulch and they will keep going until frost in late October or early November.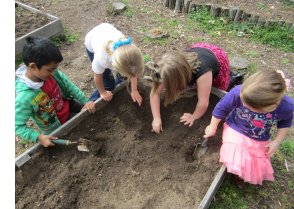 If you simply don't have time to plant a fall garden, or can't plant the whole area, prepare your garden for the winter. P

ull out an

y dead plants and weeds and cover the whole area with a 4

-6 inch thick layer of leaves or straw. This mulch will hold the soil in place during winter rain and winds, keep weeds from growing a
nd the decomposed leaves can be mixed into the garden in the spring to add organic matter and improve the quality of your soil.

Whip It up!...

Menus and Recipes



As summer meets fall, farmers markets and gardens across the state will begin to see a bountiful mix of late summer and early fall harvests. Try this
Harvest Stew recipe
with what's local in your neighborhood. This hearty dish is a perfect blend of spinach, sweet potatoes, red potatoes, northern beans, tomatoes, and chicken. To round out the dish, the flavors of carrots, celery, onions, and garlic take this stew to the next level! Visit
whatscooking.fns.usda.gov
for more scaled recipes for child care centers.
Learning Never Ends...Conferences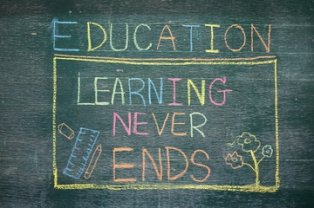 NC AEYC Conference
September 13–15, 2018
Raleigh, NC

Zero to Three's Annual Conference 2018
October 3-5, 2018
Denver, CO

Natural Learning Initiative: 16th Annual Design Institute
Save the Date!
October 4-5, 2018

Head Start Fall Leadership Institute 2018
October 8-11, 2018
Arlington, VA

National Black Child Development Institute (NBCDI) Annual Conference
October 15-16, 2018
Dallas, TX

NC Home Visiting Summit
October 22-23, 2018
Greensboro, NC

NAEYC 2018 Annual Conference
November 14-17, 2018
Washington, DC

National Home Visiting Summit on Quality in Home Visiting Programs
January 30–February 1, 2019
Washington, DC

National Early Childhood Inclusion Institute
May 7-9, 2019
Chapel Hill, NC



Farm to Cafeteria Canada




May 16-1, 2019




Victoria, British Columbia



NC Extension Events


Statewide, NC



Trending Topics Webinar: State Farm to School Month Proclamations
September 20 // 2-3 PM ET
In addition to the federal Congressional resolution NFSN championed in 2010 to establish October as National Farm to School Month, many states have passed resolutions declaring a Farm to School Week or Month. Similar language can usually be used in your state legislature or for a proclamation by your governor. Join us to learn how states have: 1) advocated and obtained these proclamations, 2) used these farm to school weeks/months to celebrate farm to school, and 3) used these celebrations as a springboard for more farm to school policies. Register
here
.
Trending Topics Webinar: Results from the 2018 National Farm to Early Care and Education Survey
October 11 // 2-3 PM ET
The National Farm to School Network, in partnership with Michigan State University Center for Regional Food Systems, launched the 2018 National Survey of Early Care and Education Providers in the spring of 2018. Over 2,000 ECE providers from across the country responded and shared information about current farm to ECE initiatives, motivations for participation, challenges to starting or expanding farm to ECE, and more. Join us to hear about the survey findings and learn how you can use the results to promote farm to ECE in your state and community. Register
here
.
Slow Food USA and Whole Kids Foundation announce the webinar series Build You District's Garden to Cafeteria Program. A four month series providing technical support for the Garden to Cafeteria toolkit, which leads a district through the design of food safety protocols to minimize risk in using school garden produce in the cafeteria, so that students can get the true garden to table educational experience. Each webinar will cover a portion of the toolkit and will feature special guests from school districts that have successfully launched their Garden to Cafeteria program using the toolkit.
Register here
.
Typically 4th Wednesday of the month.
To be added to listserve, email eceobesity@cdc.gov.
Smart Start's 25th Anniversary Gala
September 22, 2018
Raleigh, NC

Marbles Kids Museum in Raleigh on September 22nd from 7pm-11pm for an evening of play, entertainment, and the honoring of Smart Start's 25 years of work to build strong and vibrant children, families, and communities in North Carolina. Smart Start staff, partners, and supporters from across the state will enjoy entertainment by the Bull City Syndicate and Imagine Circus, the presentation of awards honoring special guests, a raffle, and more!

Where to Find the Beans...
Funding Opportunities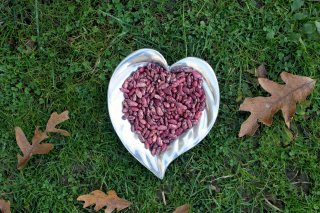 Growing Minds Funding
Growing Minds offers two funding opportunities for pre-K through 12th grade teachers and members of the public working in cooperation with a school in ASAP's Appalachian Grown Region.

Farm to School Funding - Deadlines

September 15

and March 15
Local Food Cooking Stipends - Accepted on a rolling basis

Whole Kids Foundation Garden Grant


The deadline to apply is October 15, 2018.

Created in partnership with FoodCorps, the Garden Grant program provides a $2,000 monetary grant to support a new or existing edible garden at either a: K-12 school, 501(c)(3) Non-profit working in partnership with a K-12 school, or 501(c)(3) non-profit organization.

Learn more and apply here

.

National Education Association Grants

Student Achievement Grants

, offered by the National Education Association (NEA) Foundation, are for projects that help students learn how to think critically and solve problems in order to improve student learning.

Learning & Leadership Grants

, offered by the National Education Association (NEA) Foundation, are for professional development opportunities for individuals or groups. Grants are available to current members of the National Education Association who are educators in public schools or public institutions of higher education. Preference is given to proposals that incorporate STEM and/or global learning into projects, which can include farm to school activities. Two levels of funding are available: $2,000 and $5,000. The next deadline for applications is October 15.



by Jean McElroy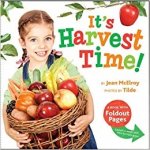 A fold-out rhyming book showing the progress of a seed, into a plant, then into a crop.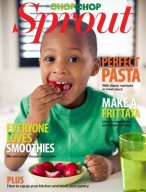 This is a super resource to help bring your garden produce into the clsssroom and kitchen. Chop Chop publishes several magazines geared towards teaching simple, healthy and fresh cooking to kids and families. They also have a free cooking club that sounds like great fun. To learn more and/or subscribe, visit http://www.chopchopmag.org/

THIS WEEK IN THE GARDEN @ PRESCHOOL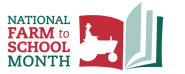 October is National Farm to School Month! How will you celebrate besides the NC Crunch? Click here to find free resources and the national calendar for planning and promoting celebrations in your community, including customizable posters and bookmarks, stickers, activity suggestions and more. #farmtoschool and #F2SMonth

WHO'S WHO IN THE NETWORK?
Meet...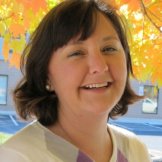 Healthy Initiatives Coordinator
Lynn is the Healthy Initiatives Program coordinator at Wake County Smart Start. She has worked 25 years supporting early childhood providers in North Carolina through quality enhancement projects, licensing and training. Through the Wake County Farm to Child Care project she has been working on creating a system change where a local produce procurement system is developed and preparing/serving fresh produce becomes the norm for early childhood programs in Wake County.
Exciting things are happening behind the scenes with the Network to make connecting with farm to preschool enthusiasts across the state easier. Stay tuned this fall!

Like us on Facebook for the most up to date information on resources, events, webinars, and more!