Connect, Heal, and Be Whole

Developing Our Gifts Living Our Wholeness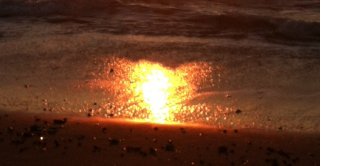 Dear Friends,
Our world has been waking up more each day to what is true and not. We still need to stop accepting what hurts us and everyone. This is a major key to elevating the world to where we can be. It is also the key to our health, success, peace and happiness.

Look to care for yourself is the most powerful responsible thing we can do. We are the origin of our life force and actions. When we act in alignment with us, we can make changes and create solutions to activate the highest intelligence in our lives.

The classes in this newsletter are all focused on empowering your greatest gifts and deepest love and healing. 51 years of study and practice focused on our highest potential allows these classes to be a deep experience of becoming for you. Join us. Let me know with a deposit ASAP to save you a place. If these dates don't work let me know your interest to help me plan future classes. I also do some one-on-one teaching as well. I will also consider traveling for a group.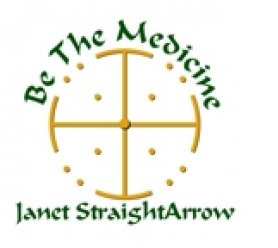 As we move through the last week of summer there is much inner and outer change. Be gentle, loving and have fun with it as you can.

Blessings and Grace, Janet StraightArrow
Be The Medicine, Live the Power of You!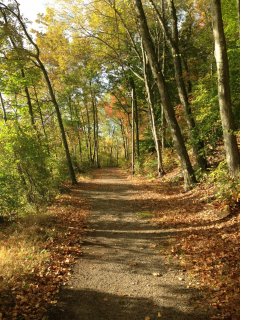 "Nature reminds us that in letting go of each season, and its glories, a new one awakens, unfolds, and gives us new gifts.
We are nature and have our own cycles.
Let go of anything in your life that is ready to transform and allow the awakening potential of you to find its new expression. Surprises await."
Janet StraightArrow
Be The Medicine
Connect to Your Soul October 13-14 Madison, NJ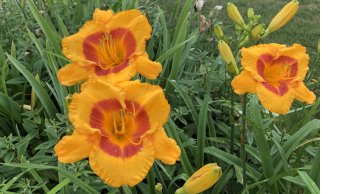 EXPERIENCE YOUR WHOLENESS AND WISDOM NOW, Our highest truth and greatest love and wisdom is here all the time. Learn how to access and live it. Learn how to live in the fifth dimension everyday.
Who Am I? Why Am I Here? This Universal practice answers your questions with direct experience and you know your whole soul and self and everything about your life, health, purpose and how to proceeed.
Are you Ready for the most life-changing weekend of your life? Meet your soul self directly and begin to live as a whole self in this body and life. Know and Love you all in a real way. Master the Mystery in all areas of life and health.

A profound gift of connection and healing. Become one with you as you explore this powerful grounded spiritual practice.
Join Janet StraightArrow as she initiates you into direct experience of your-soul-self, you will explore your inner space that directly reflects your body and entire life. You will never feel alone again. You have direct access to your inner wisdom and knowledge.
This Universal, Spiritual Shamanic practice makes the mystical – practical, immediate and real in everyday life and working with others.

A great class for healers, teachers, therapists, coaches and All who are ready to Be and Live who they truly are. From this day forward you will feel empowered by the depth of your soul, self and all of your personal connections and tools received from this experiential class.
Your life purpose awakens and readies you to move forward in all areas of your life in profound, simple, clear ways.
Heal yourself deeply and directly from present concerns and past hurts. Find inner peace, tranquility and knowing.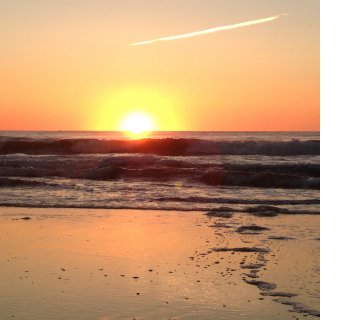 Awaken Medical Intuition and other spiritual gifts and abilities.
Enjoy this profound addition to your spiritual healing tool bag that is a precious gift. Soul Shamanism takes all Spiritual and Shamanic Practice to new deeper and higher levels for Shamanic Practitioners, Healers, and everyone. This class is an important beginning to assist you to Be The Medicine.
$455 prepaid by 10/5. $475 after. Sign up and send a deposit of $200. early as this class size is limited due to the depth of the work.
Send a check to Janet StraightArrow, 39 Greenwood Ave, Madison, NJ 07940 or for credit cards use Pay Pal Link www.PayPal.me/JanetStraightArrow.

Janet StraightArrow has been teaching people to Be The Medicine for decades and has been initiating them into their soul self in real ways with profound results. This is a deep practice that is grounded and real and sacred and brings you into wholeness in ways you might have always wanted to be. www.bethemedicine.com for more on Janet and her practice and teaching. 973-647-2500 for questions or Email her at Janet@Bethemedicine.com
This class is not offered often so do take advantage of this opportunity.
Testimonials and information in our latest newsletter below
http://www.gomnb.com/email/newsletter/1413636326

Channeling & Automatic Writing Our Higher Self+Guidance October 20. Advanced Class.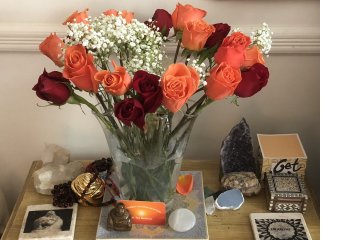 Learn how to receive more information clearly as you connect. Automatic writing as you channel is something you will be able to continue on your own. This is an advanced class for students who are ready to take their Spiritual, Shamanic, or Energy work to the next level.

Connecting to our higher self and spiritual support teams we learn to download and receive more complete messages about our life, purpose, health, and more.

We create a high energy container for you to receive abundantly in this day. Break through any illusions and blocks and allow deep true messages that move you forward in every way. Janet teaches you to work with deeper questions to receive complete answers.

Meditations, journeys, and automatic writing throughout the day. Bring light snacks and a small lunch as we want to allow the greatest amount of clarity in our experience. This will create a powerful spiritual practice and deeper connections to awaken in us.

Allow personal integration afterwards. 10am - 5 pm

Sign up today with a $100. deposit. Balance $95. due 10/15.
Credit cards www.PayPal.me/Janet StraightArrow
Checks to Janet StraightArrow, 39 Greenwood Ave, Madison, NJ 07940

Reiki 1 Training October 27-28 Heal Self+Others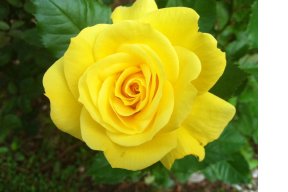 Learn this hands-on-healing art for Healers and Everyone Ready to Heal Self & Others. Develop confidence in your own ability to heal. You leave feeling relaxed, refreshed and energized. This Ancient practice that is now used in medical systems as well. Janet StraightArrow's 51 years in holistic healing studies and 40 years of practice brings you comprehensive information and high energy initiations. Teaching Reiki since 1996 brings incredible experience to all who attend this class.
Janet's focus is for you to understand and be confident in your abilities so you use it everyday as you continue developing this profound ability that is organic and natural.
This two day class in depth class introduces you to experience and learn energy medicine and Reiki. Each person is attuned to the energy and will learn the basics in healing self and others.

Reiki empowers your own healing abilities. Reiki is used to speed up healing, relieve pain, aid sleep, relieve stress, improve circulation, aid digestion, increase energy and stamina, balance the body, clear negativity, and heighten psychic abilities, aids connection to your higher power and much more! Healing can occur on all levels- physical, emotional, mental and spiritual.

You will learn how to help heal yourself and others in your life. You are also trained to work with clients, if you choose to work professionally. This bodywork modality is a perfect professional enhancement for massage therapists, medical, dental and veterinary practitioners, ministers, psychologists and all who reach out to help people and animals heal.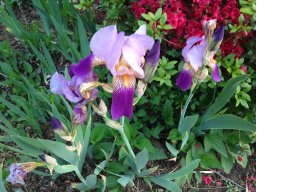 We learn levels of scanning and working with chakras and many levels of us and healing. We experience meditations and connections to healing guides. We learn hand positions, intuitive healing and more, along with the Reiki creed.

Hands are placed on the body or just above the body according to your comfort. Each student has an opportunity to receive healing and give it as we practice with each other in every class.
Recording of class and Reiki 1 book added to class. CE Credits available. $100. Deposit to hold your place. Balance of $255 due by 10/15.
Credit Card by www.PayPal.me/JanetStraightArrow or checks to be received by dates above to Janet StraightArrow, 39 Greenwood Ave, Madison, NJ 07940
See more about Reiki, our Reiki Training, Testimonials and Janet on
www.bethemedicine.com/Reiki-Training

Reiki 2 Level Professional Training Sunday 11/4, and 2 Tuesday nights 11/13 & 20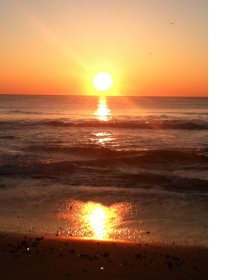 The reason for splitting up this class over a couple of weeks is to allow students to practice long distance healing with one another and master learning the Reiki symbols.


We move to the next level in living and using Reiki in our lives helping others and us. Increase our personal and professional healing energy and abilities.

Learn Remote and hands off healing methods learning to work with Reiki symbols, scanning, reading and healing. We gain a deeper awareness of healing tools and ways to make healing changes in all areas of our life and with others. Learn through experience throughout the class.

Usui Reiki 2 Practitioner Certificate. Days are spread out to allow students to practice to complete and embody teachings. This is a comprehensive course

• Receive REIKI 2 sets of Attunements

• Learn Reiki Symbols, how to draw and use in sessions.

• Learn how to scan and perform distance healing in six ways to send healing to others, groups, events, self and more.

• Learn to heal the past, present, and future.

• Heal issues, bless people, deepen healing, focus on healing places.

• Work with crystals, meditations, and guidance.

• Use Reiki for mental and emotional healing and positive choices.

• Homework in between classes to practice on other students at a distance.

• You also practice using the symbols and teachings in your own life.

• Ethics and how to work with clients.

$455 includes a handbook, certificate, and recording of the class. CE Credits available. Send deposit $155. Balance $300. due 10/15

Credit Cards; www.PayPal.me/JanetStraightArrow

Checks to Janet StraightArrow, 39 Greenwood Ave, Madison, NJ 07940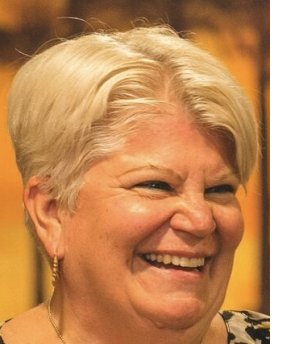 Janet StraightArrow is a Reiki Master, Shaman, Teacher, Healer, and Sage. Janet's Energy Medicine training is Healing Touch, Reiki Master, Shiatsu, Shamanism, many energy pieces of training from traditions around the world. Janet's experience is in 24 years of private practice and 22 years teaching Reiki and other energy medicine traditions.
Let's Navigate Life Transitions Easily Together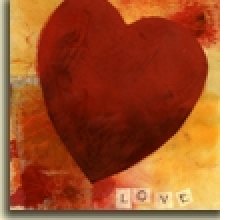 A big focus of my personal sessions with people is assisting through life changes and transitions. Intuitive, insightful, wisdom comes through to help you move with clarity, avoiding more problems. Solution oriented, we cut through doubt, fear, and any blocks or interference to find our way through to our next stage of life, work, relationships, moving, changes, and loss. Both men and women experience a higher course to travel on their journey with excitement and surety. Check out our website and make and appointment 973-647-2500 Email

How to Be Responsible. Being the Healer.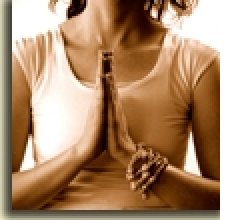 In our co-dependent society and world, we live off balance by being responsible by following the expectations of others. This has made the word responsible a word to be avoided, as we know that we cannot and should not take on what is for others to do and be for themselves.

Each person is responsible for themselves and that truth makes life infinitely easier on all of us as that works. Instead of blaming we look inside to see what we can change to create the life, health, and relationships we want.

Once we stop looking outside of us for everything we begin to learn to see the patterns and purpose within. It is exhausting for everyone when we use our energy and awareness to fuel problems instead of discovering cause and solutions.

In my healing profession I was well trained in doing it for others and then was told that the client-patient was the healer of themselves. Well, that was all well and good, but no one was trained in this personally or professionally.
Since my focus for myself was to Be The Medicine and learn how to live and heal and be free to be my best self I was on board with that and took the time and focus to discover all the ways we can heal us and also all the ways we co-create disease and pain and not receiving the fullness of health and healing.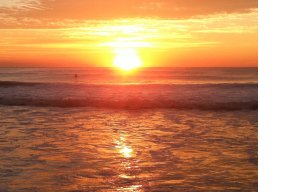 Being a pioneer for decades it was helpful that I was comfortable not following the rules of others that did not seem to lead to solutions and healing.
I also realized that when I was the one who was "the healer" I took on some of the problem and had to heal myself from what I was helping others with. I almost burned out with doing healing the way it was "expected" to be done.
One day I just quit that way all together and invested energy, time, and teachings to help people help and heal themselves and it made all the difference for everyone.

Healing and being us is co-creative. We can assist others as long as we allow them to choose and manifest on their own. Receiving support allows others to share their gifts and work together.
It is always exciting for me to watch people grow and change within themselves, their life, relationships, work, and health immediately through our private work together. Are you ready to learn how to be responsible for you in ways that make your life and health work infinitely better? Call today for an appointment or email and lets move through whatever you are ready to move beyond and through. 973-647-2500 Email