Implementation Science Training Institute for North Country Schools and Partners
Dates: Wednesday, November 28th and Thursday, November 29th, 2018
Time: 8:00 to 3:30
Location: Town & Country Motor Inn, Gorham, NH
Cost: Free to eligible teams
Trainer: Beth Steenwyk



This training will allow teams to apply the proven principles and features of Implementation Science to real life practice/s they select. Understanding the key elements of implementation helps agencies and schools to more effectively choose and implement a new practice or initiative (such as Multi-Tiered Systems of Support in Schools, Trauma-Sensitive Schools, PBIS, SEL curriculum, etc.).

Who should attend? Teams who are responsible for implementing practices and/or are supporting large-scale initiatives. This learning forum will be an introduction to the implementation science through team application and activities. Teams will benefit the most if they have a key practice or initiative they are planning or currently implementing.

Participation eligibility: SAUs 3, 7, 20, 35, 36, 58, 68, 77 & 84, and as space allows SAUs 9 & 23. Additionally, as space allows, teams from children/family-serving agencies in the region overlapping these North Country SAUs (as part of a school/district team or a single organization team or a multi-agency team).

Learn more (and/or register)

Sponsored by North Country Education Services with support from the Endowment for Health.

---
Reporting suspected child abuse or neglect
Did you know that in New Hampshire, it is estimated that only 1 in 10 incidents of child abuse are ever reported? The Granite State Children's Alliance, New Hampshire's network of Child Advocacy Centers, served 2,359 child victims of abuse last year. But with only 10% of victims reporting, they know there are 21,231 child victims still waiting for help. The alliance has teamed up with Seth Meyers and the Crimes Against Children's Research Center at UNH to build a new public responsibility movement to educate Granite Staters to KNOW the signs of abuse and TELL responsible authorities.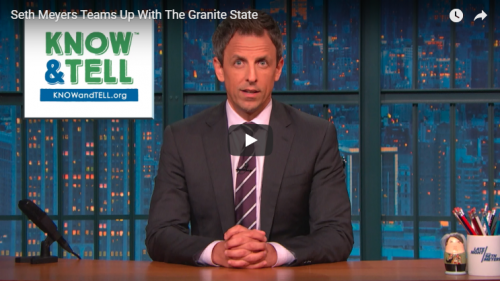 We can all find the courage to report abuse, KNOW & TELL. Anonymously report what you see by calling DCYF at (800) 894-5533 or your local police department. For emergencies, dial 911.

An online curriculum will be available soon on the Know & Tell website. Visit https://knowandtell.org/ for more information.

Another resource for questions about child abuse and neglect reporting in NH is your local Child Advocacy Center.



The Child Advocacy Center of Coos County: 603-636-1999


Kimberly Preston, Executive Director: cooscac@gmail.com





The Child Advocacy Center of Grafton County: 603-653-9012


Cathy Brittis, Executive Director: cathy.b.bean@hitchcock.org





The Child Advocacy Center of Carroll County: 603-254-7277


Elizabeth Kelley-Scott, Executive Director: carrollcountycac@gmail.com



For other regions, visit https://www.cac-nh.org/centers/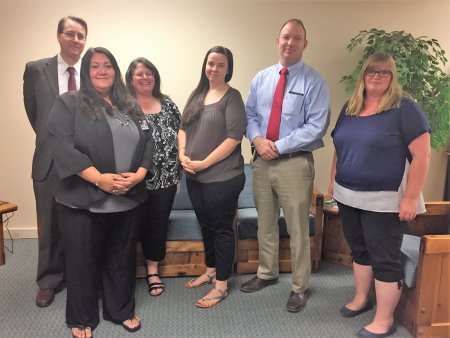 The Multi-Disciplinary Team for the Coos Child Advocacy Center recently met with principals in the region about the process for child abuse investigations and how forensic interviews are conducted. Participating in the presentation were County Attorney John McCormack, Deborah Haynes of Response, Michele Santy of DCYF Berlin Office, Kimberly Preston of CAC-Coos, Jay Stephens of NH State Police Troop F, and Megan Fellows of Response.
---
Supporting Coös Youth on the Path to Adulthood
Date: Friday, October 26, 2018
Time: 9:30 to 4:00
Location: Mountain View Grand Resort, Whitefield, NH

Researchers from the Carsey School of Public Policy at the University of New Hampshire present their latest findings on the following topics:

How expectations and aspirations for the future while in high school link to education and employment outcomes in early adulthood.
The effects of exposure to household chaos on adolescents' future plans and well-being.
The lasting benefits of community attachment for well-being among young adults, with a focus on co-occurring symptoms of depression and substance misuse.
The influence of attachment to Coös County before high school graduation on outmigration and insights for retaining young adults.
For more information contact amy.barry@unh.edu at UNH Carsey School of Public Policy.

Register

---
Professional Learning Community for Advanced Trauma Specialists with Cassie Yackley, Psy.D.

As part of the North Country Partnership for Trauma-Informed System-Building, a monthly learning community will be convened under the facilitation of Dr. Cassie Yackley. These sessions will provide an opportunity for case study discussions with the intention of strengthening the network of professionals in the region working with children who have been traumatized by adverse childhood experiences.

Applications are being accepted through October 5th from individuals serving young children in schools, home visiting programs, licensed childcare settings, and other family serving organization. Prior knowledge of ACEs and foundational understanding of trauma-informed care are prerequisites, as well as other conditions and permissions. See the application form for details.

Presenter: Cassie Yackley, Psy.D.
Initial training date: November 7, 2018 from 8:00 - 12:00
Location: NCES, Gorham, NH
Monthly learning community sessions: One-hour per month via Zoom (there will be a morning group and an after-school group)

Participation eligibility: School staff and relevant agency personnel within the NCES service area (SAUs 3, 7, 20, 35, 36, 58, 68, 77 & 84 and, as space allows, SAUs 9 and 23).

Cost: FREE

Download application form

Sponsored by North Country Education Services with support from the HNH Foundation.



---
Preventing Anxiety and Depression in Children

What we teach children about risk, danger, uncertainty, and problem-solving makes a huge difference in whether they go on to become anxious or depressed teens and adults. Lynn will explore concrete and often counter-intuitive strategies that normalize worry for families and provide an "umbrella approach" that is applicable to all of the anxiety disorders. Lynn describes how to support collaboration between parents and school staff, including education for classroom teachers on how anxiety shows up and hijacks learning. This workshop will demonstrate HOW to interrupt anxiety and OCD's cognitive patterns with simple, process-based strategies that challenge the use of strategies that inadvertently support avoidance of anxious symptoms.

Presenter: Lynn Lyons
Date: Friday, October 5, 2018
Time: 8:00 - 3:00
Location: Berlin Middle School Auditorium, 200 State Street, Berlin, NH

For K-12 educators. SAUs 3, 20, 35, 58 & 68 are fully participating and staff from those SAUs do NOT need to register individually. For all others, the registration fee is $95/person (includes lunch).

Individual Registration (see note above): https://ncedservices.org/lyons

Download the flyer.

---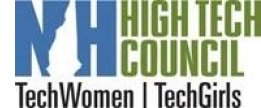 The 4th Annual TechWomen Ambassadors Week is November 12, 2018 – November 16, 2018. It is sponsored by the NH High Tech Council. The statewide event was very successful last year with over 600 girls enjoying a half day of mentorship from 91 TechWomen Ambassadors promoting stem career paths and personal insight for 8th and 9th grade girls who will be making career decisions soon.

November has been named technology month and the North Country event date is Friday November 16, 2018 at White Mountains Community College from 9:30 to 11:30am. Lunch will be provided for girls and chaperones. To register your school contact Carol Miller in the Division of Economic Development at the NH Department of Business and Economic Affairs by email carol.miller@livefree.nh.gov.

About TechWomen I TechGirls:

TechWomen I TechGirls is a forum focused on building a strong community of women enthusiastic about technology and supporting efforts where girls are exploring STEM as a career or area of study.

TechWomen I TechGirls holds programs for professional women to connect, educate, and explore ideas around career development, technology initiatives and innovation. The NHHTC community will also deploy volunteers and mentors to support academic STEM initiatives and events for girls throughout NH.

---
Big Brothers Big Sisters of the North Country



BBBS is actively recruiting for "Bigs" to serve as mentors in the North Country. Site-based programs are in the works for Groveton, Whitefield, and Lancaster areas. There is potential for other communities. If you would like to learn more about becoming a Big Brother or Big Sister, contact Dan Peel at dpeel@bbbsnh.org or visit https://www.bbbsnh.org/volunteer/be-a-big



---



North Country Listening Session: Governor's Advisory Council on Diversity and Inclusion



All community members throughout the North Country, including youth, are encouraged to attend a listening session for the Governor's Advisory Council on Diversity and Inclusion.

Date: Thursday, October 11, 2018
Time: 5:00 to 7:00 PM
Location: North Country Resource Center, Lancaster, NH.

Learn more on the Council here: https://www.governor.nh.gov/diversity/

---
Public Information Sessions: Ten-Year Mental Health Plan



The State is seeking public input at multiple public information sessions in the coming weeks. It's paramount that the voices of individuals and families are heard at these sessions. This is an opportunity to be heard about CHILDREN'S behavioral health and the important role that schools play is highlighted in the plan.

North Country session


Date: Thursday, October 4th, 2018
Time: 6:00 - 7:30
Location: Littleton Regional Hospital, Taylor Caswell Conference Center

More information

---



Quality Performance Assessment Institutes



North Country series at Lancaster School
Oct 30, Dec 13, Feb 14 & April 11

During this four-day QPA Institute, participants will:

Learn the role of performance assessment in a competency-based assessment system
Design performance assessments and rubrics
Practice collaborative practices and protocols to bring back to your systems
Explore joining the NH Performance Assessment for Competency Education initiative
These FREE QPA Institutes are facilitated by the Center for Collaborative Education in partnership with the New Hampshire Learning Initiative and NH PACE.

Learn more including dates for other regions


---



CodeDay NH



November 10 & 11, 2018
Plymouth State University

CodeDay is a worldwide event where student programmers, artists, musicians, actors, and everyone else can get together and build apps & games for 24 hours. Students of all skill levels are welcome — there will be workshops and mentors who can help if you're new!

Learn more

---
2nd Annual NH Cyber Robotics Coding Competition



The New Hampshire Cyber Robotics Coding Competition is an exciting online competition using a cloud-based simulation platform featuring a virtual, 3D animated robot. The competition focuses on code development – the new frontier of STEM – Teams in middle grade levels will compete from any Chrome computer browser to complete missions and challenges. Winners will be the schools who can best strategize, plan and complete the challenges.

Important Dates
- October 9: Educators' Webinar
- October 15 – November 4: Boot Camp
- November 5-14: Qualifiers
- Saturday December 15th at UNH: Finals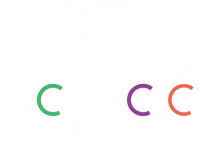 More information
---
NCES Online Professional Development L

ibra

ry & Educational Student Texts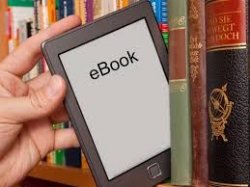 Want to enhance your ebook collection? Check out the hundreds of educational ebooks available to NCES member schools:


---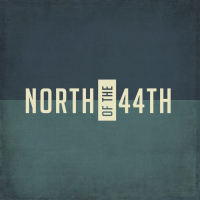 ---
Support NCES with a tax deductible donation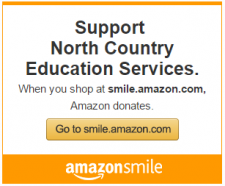 Contact Information
North Country Education Services
300 Gorham Hill Road
Gorham, NH 03581
ncedservices.org
603-466-5437
nces@ncedservices.org
NCES is an equal opportunity employer and provider.