This Sunday, October 14
,
10:00 am

This Sunday, Visiting Pastor Bruce Wilson returns to preach on What do I need to leave behind? Our scripture is Mark 10:17-31.
As fall approaches I'm reminded that Christ calls us to leave things behind. Sometimes there comfortable thing such as negativity or maybe Aunt Norah's stained couch that you inherited. But sometimes it's uncomfortable things like ego, being attached to things that don't matter, and sometimes it's away from loved ones.

There is a cost of discipleship, Christ invites us to live wholly and love wholly. Not getting lost in the details or how or when, but stepping forth with our whole selves.

This Sunday, as we embrace fall, what is it that we are going to put down or let fall away. Perhaps it's too painful to mention, perhaps it's the only thing standing in the way between us and fully living. Either way, Christ is calling, how are you going to respond? — Bruce Wilson

This Sunday,
October 14
at Noon
Wear your work clothes to worship, if you feel like it, and please bring garden tools. Snacks to share are always welcome.
We'll be working inside and out. Blair Constantine will lead the outside crew in cutting down the green area off Anderson Hall and other needed tasks. Indoors, we will be washing windows, working in the kitchens, the Sanctuary and several other areas.
Some of our KHN friends will be joining us.
Our official start time is somewhere between 11:30 am and noon, following coffee hour. Some of us might get started on the outside work and the downstairs kitchen right after worship, if anyone wants to jump in earlier.
—
Dayle Banks
World Premier of Trickle Down Town
at Admiral Theater Sunday, October 21
Film by Tiny House Build Manager Tomasz Biernacki Spotlights
Local Homelessness
Free Tickets for Admiral Theater Premier!


Sunday, October 21 at 7:00 pm
West Seattle's Historic Admiral Theater
2343 California Avenue, SW
Tickets (first come first serve) at www.pechara.com
Reservations required.
Come One ... Come All!

For some terrific background on Trickle Down Town, check out Tomasz' Op-Ed in the September 27 issue of Westside Seattle. The film is based on his multiple conversations with folks living in their vehicles along Harbor Avenue in West Seattle. Tomasz writes:



It's a story about us. It's a story about Seattle. My hope is that it will provide insight into the complicated world that is homelessness. The people I have gotten to know do not match the typical stereotypes of what most of us think about the homeless. I don't claim that I have found THE solution to homelessness. There are as many reasons and solutions to the problem as there are people who experience homelessness. But the common connection here is affordable housing for the people who are struggling in this trickle down economy. The common connection is family and community support. The solutions will require all of us ... Making this film changed my view on homelessness forever. I hope it creates a crack in all of us to let the light in.

Faith Action Network Annual Dinner

Sunday, November 18 at 5:30 pm
Renton Pavilion Event Center
233 Burnett Avenue South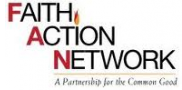 Join us to celebrate unprecedented victories in the state legislature, as we brace ourselves for ongoing struggles at the federal level.
We need your help to keep going strong, fighting on behalf of the values of inclusion, compassion and justice. Together, we take courageous public action.
Information and registration here.
Fall Music Events at Admiral Churh

Singing & Learning about American Music:
Honoring African American Vocal Traditions
Saturday, October 20, 1:00 to 4:00 pm
$10 donation, supports Admiral Church Music Programs
led by Pamela Gerke, Admiral Choir Director
Join us for an afternoon of singing African American traditional songs – spirituals, gospel, civil rights-era songs, and more. Based on Singing in the African American Tradition by Ysaye Barnwell, Ph.D. (formerly of Sweet Honey in the Rock) with George Brandon, Ph.D.
Drum for Fun!
Hand Drumming Class, plus Potluck & Drum Circle
Saturday, November 3
2:30 – 5:30 pm: Class
5:45 pm: Potluck, followed by Drum Circle
Led by professional drummer and teacher Simone LaDrumma
Beginners and all skill levels welcome.
Contact the Admiral church office for information and registration.
Cash Only Requested:
Donations Drive for Immigrant Families
on the Southern Border

Good Shepard UCC in Sahuarita, AZ, has requested cash donations instead of shipping items so they can respond to changing priorities for supplies needed by people stranded at the US/Mexican border, most of whom are seeking asylum.
Make your check out to "Alki UCC" and put Border Supply Drive in the memo line.
Prayers
Joanie Packard left a voicemail that her mother, Nancy, passed about a week and a half ago. Nancy Packard was a beloved, longtime member of Alki UCC and we send our prayers to her family and friends. More details to come, but Joanie said that a Celebration of Life will be held for her mom at Camp Long during the afternoon of Sunday, November 4.
For those grieving the recent death of a loved one:
Sue Backs, Lesa Henry, Jeff Jolly & family, Charley Rosenberry
Recent hospitalization, illness and other concerns:
Larry Gill's nephew, Paul; Lisa Burke, Penny Matthews, Bev Connor, Patty Magnuson's brother,

Shelley Webster, Jan Cochran
For home bound members/friends of Alki UCC:
Ruth Okada, Doris Colbert
Wider World: All those affected by the devastating earthquake and tsunami in Indonesia; c
hildren, parents and all those affected by myriad inhumane immigration policies/practices; p
rayers for fewer guns and for all victims of gun violence; victims and survivors of extremist violence

around the world

;

migrants seeking refuge around the world, and for those who are trying to help them. The rest of the missing schoolgirls kidnapped by Boko Haram, who remain in our hearts as long as they remain missing. The hungry and homeless, the ill and the addicted, the lost and the lonely; the unemployed.
Camp Second Chance
Tiny House Build
Saturday at 9:00 am
Choir Rehearsal
Sunday at 9:00 am
Sunday Worship
Sunday at 10:00 am
Building Cleanup
Sunday at Noon
Choir Rehearsal
Tuesday at 7:00 pm
Tomorrow!
Tiny House Build
at Camp Second Chance
Camp Second Chance
9701 Myers Way S
Parking lot is in the front; carpooling encouraged
Everyone is welcome to join us. Neighbors building a better future.

This week we will be roofing, siding, installing bird blocking and starting on insulation and windows. All skill levels welcome! The weather is still on our side to get these homes done for five more residents before winter sets in. Help us make it happen!
Would you like to volunteer to provide lunch? Please let me know.
Tomasz Biernacki
Sock Donations Drive with KHN

As the weather begins to cool, clean, dry socks are the items most sought-after items by our homeless neighbors.
Your donations go to WIN, the Westside Interfaith Network, for distribution at the Welcome Table, weekly White Center lunch and through holiday gift bags for the homeless community.
Please bring in your sock
donations early and often!
Nursery/Sunday School Update
There will be no Nursery Care during worship until Sunday, October 21 due to family vacations.
Sunday School is also suspended until the teaching roster fills in.
Joe Aprile's Art Show and Sale
Saturday, October 27 & Sunday, October 28
10 am – 4 pm
• Large inventory
• Low Prices
• Framed and Matted Art and Photography
• Original Fiction, Non-Fiction and Poetry
Photo Cards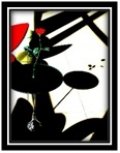 Joe & Julia's Place
8145 29th Ave SW
Seattle, WA 98126
206 650-4349
Pastor Susan's cell is (206) 349-7285. Texts are preferred for prompt attention if possible, and please identify yourself. Next best is email: susan.fairo@gmail.com, then phone calls at (206) 349-7285.
# # #
Alki UCC member Emily Hitchens is our Parish Nurse and leads the Parish Care team. You can also contact her directly to request help with rides/meals or other logistics associated with illness, injury or major life disruptions.

Click on the big, blue donate button at alkiucc.org to make your secure online donation.