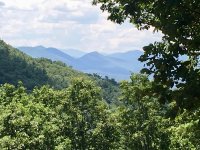 Located between Asheville and Weaverville. Minutes to grocery, shopping, fitness.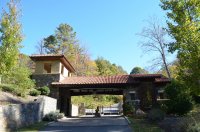 Woodfin taxes and all underground

utilities including cable, internet, phone, gas, city water, and sewer are ready to tap in to.
If you or someone you know needs more information on
real estate in Asheville and
the surrounding areas, contact:

Paula Marzella
www.realty828.com
Why You May Need A Whole House Filter On City Water

A picture is worth a thousand words. This photo compares a "whole house" new filter compared to the same filter that had been on Asheville city water for three months or approximately 8,000 gallons of water use.
These GE filters have a three-month or 30,000 gallon life span and filter sediment, chlorine taste and odor. The filters cost about $30 and can be purchased at Home Depot. They are not that difficult to install with some plumbing as you can see from the installed photo. We recommend shut-off valves be added on both sides of the filter. Read on...
Are you ready for a home design update? Need help with choosing paint colors?
Can't decide
on the window treatments or how to arrange the living room?
Want to make your vacation rental lux for guests?
Call Miller Shire of SpaceScapes.

Miller will help you get it together and feel great about it. Interior decorating, real estate staging, organizing, downsizing, move management, and aging in place. She is the best!
Need a Vacation Rental in Asheville?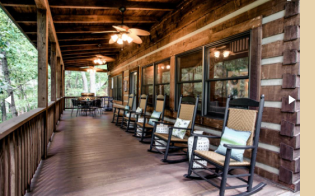 Hidden Cove Cabin is a gem. About a two song drive to downtown Asheville, yet you feel like you are tucked away in the woods. This 5 bedroom home is a must if you plan on experiencing the downtown scene of Asheville, NC. Contact YONDER Luxury Vacation Rentals for more information.

We helped this client find this home. Let us help you find your piece of Western North Carolina.
REALTY 828 - Our brokerage name pays homage to the area code for all of Western NC. We take pride in engaging our amazing community, as well as providing unparalleled representation as a full-service real estate brokerage. We strive to be current, relevant, and in the Here and Now.
Visit our website, the hub of real estate and everything Asheville, REALTY828.com.
K
eep up with us on your favorite social media platform.





You can catch up on past newsletters at the 828 Update.