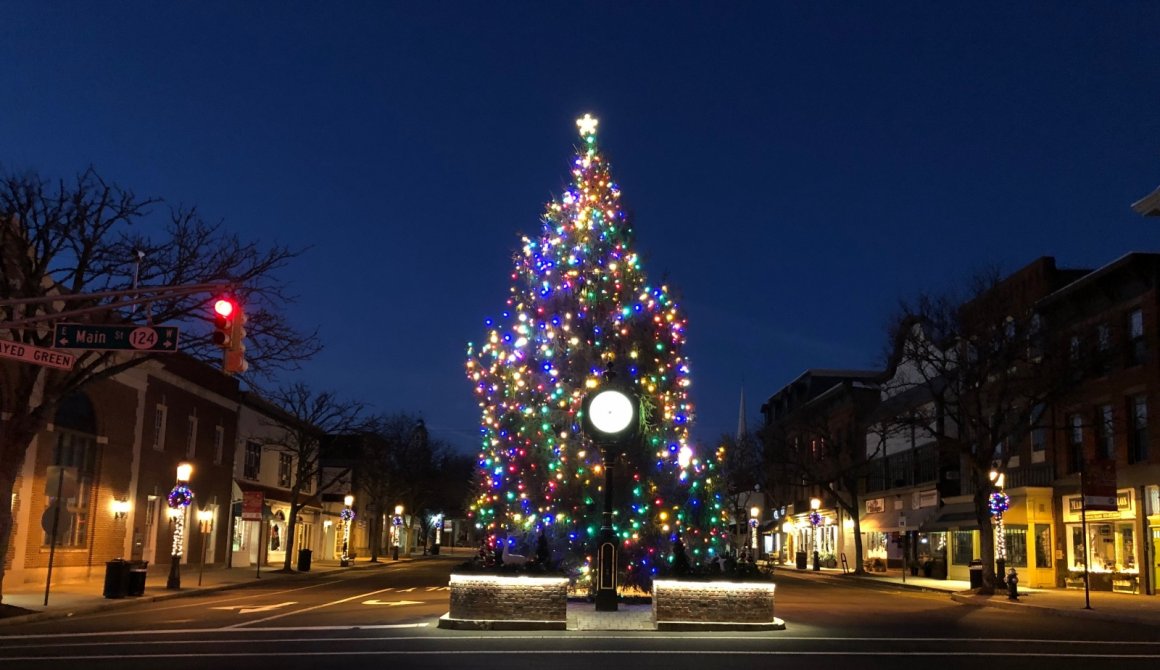 Love, Light, Peace, and Joy!

A Time of Reflection and Celebration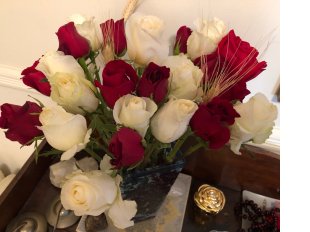 Blessings Friends,
We made it to today! A year of shake ups helps us get real. No matter our religion it is a time to awaken the light in the sky, and in our hearts. Love, Light, Joy, Peace and Hope lead us through the Holidays and beyond.
Thank You for being here and a part of my journey. I am honored to be a part of yours and your families too. Love and Grace to all, Janet


Merry Christmas to All who Celebrate!


See new special discounts below.



PS. My guidance has been to teach through sharing my journey as an important piece of offering Be The Medicine. It at first was uncomfortable. Over the years people have appreciated my sharing the difficulties and successes to inspire them and to know we are all in this together.





May you live the love you are and not be afraid to be you.

Christmas Gift 20% off 1 session

Astrology, Healing, Coaching, Teaching Private Sessions
Prepaid by 12/31
Contact Janet@Bethemedicine.com 973-647-2500

The Journey of Love into Wholeness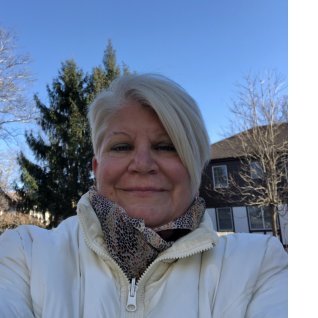 Dear Friends,
It has been quite a year. I began 2018 with a great feeling of freedom from a final piece of family karma and drama. No more bad feelings and no hurt. Acceptance, understanding, and love healed those places. Focusing on resolution was key. I wanted to be happy and free.

Our family "issues" are often the biggest ones we face. As I worked on these last pieces at years end 2017. I asked my first spiritual mentor and Astrology teacher, and now friend of 35 years, what was the blueprint I brought in with my siblings? She looked at all of our data and said, these are the worst combinations of karma I have seen in charts in my 50 years of being an Astrologer. As I completed this and felt freedom, neutrality, compassion, and love for all of us, she said, "Well Done."

I have ended the year fully embracing my body as temple and enjoying daily yoga and weight training and eating fully nurturing whole foods for my body and eliminating what hurts in any way. It is a discipline and a joy with great benefits on all levels of energy, clarity and strength. 2019 is my year of full integration and production and great fun!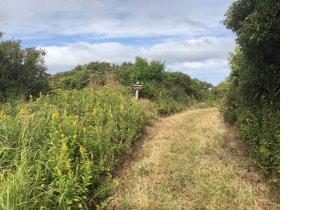 EMBRACING THE JOURNEY.

Everything in our life has meaning and purpose and it is a process and a journey. We have called in family, friends, illness, challenges, and loss and gain of every sort to learn from. When we step back and take responsibility, we can heal, and be happy, and free to be. When we sit in blame and shame, and anger and hurt, we never move forward, and instead create physical, mental, and emotional ill health.

Having compassion and love for all of us is key. When we are stuck in the mundane blame game and victimhood we are stuck for eternity. It takes wisdom and ascended consciousness to get here. This is available to all when we are ready to focus and follow our path to freedom and love and fun too!

Studies with Masters and Shamans of many traditions of higher consciousness, helped me understand the journey as a long circuitous one. There are many pieces to awaken, break apart, and put together anew. The teachers who had their own obvious wounds and limitations taught me a lot as well.

Understanding the spiritual and human awakening journey from experience and extensive study and teaching and supporting others for decades allows me to guide and teach and do healing work with many. I am honored and grateful to live my purpose with you. Each person enriches my life and teaches me more.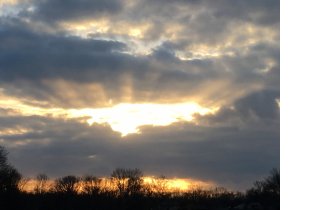 ENLIGHTENMENT IS AN UNFOLDING AND AWAKENING

The more I studied with the focus of the unity of humanity the more I opened to the uniqueness of each culture and beliefs and being one with all. People see me where they relate to, no matter what I teach and do. Learning that people are in their own unique reality helps me understand and support too.

When we take us and all seriously, we are stuck in the place of negativity which means empty, or not here at all. To move forward: We are willing to be wrong in order to find the correct path. We are willing to be curious enough to go beyond where we have been before. We are willing to believe there is more, and it can be simple, clear, logical and accessible to us and all.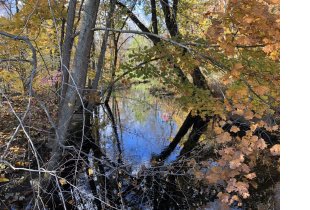 LET GO AND BE OPEN TO WHAT WE DO NOT KNOW

These are the basic foundations for opening us up to higher consciousness. We are willing to get out of our own way and be our best friend, which means calling us on what limits us. I was astounded with how many ego stories I uncovered over years and years of clearing, healing, and awakening myself. This is normal in our everyday world, and must be challenged and changed in order move us ahead in consciousness. Having compassion instead of self-judgment is key.

I did not blame me or others, I just paid attention and focused on healing solutions. No one made me do anything, I take full responsibility. When I made bad choices I learned and then did my best to find solutions. The ego becomes strong and our best friend when we align it with truth and love and understand it is a process of awakening and unfolding who we are underneath all of the past mess.

I have had many extreme enlightenment experiences which broke through many veils of illusion, and have been tested at every turn. No easy journey and yet it made me pay attention. I understood that i called in these challenges to live out my purpose, learn, heal and share it all. I have held the intent and focus of complete healing and awakening, and also to complete my soul agreements and journey in this lifetime.

Lets stop talking and quoting clever sayings, and live them everyday. This is what Be The Medicine is. Living an ascended, awake, practical and productive life, living in alignment with our whole true being. No matter who we are we each have purposes for being in this body and life. As we each develop us as us, our life is more peaceful and makes sense in a world of craziness.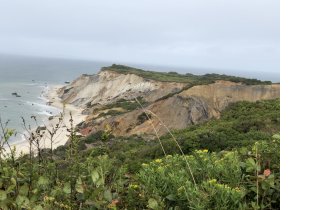 WE NEVER KNOW WHERE WE ARE GOING UNTIL WE GET THERE

As we move to the top of the mountain, the path continues, and is subtle as we fill in the little holes and cracks that may still be there. There is no rush as we are done when we are dead and not before.

This is the time of great awakening. All of the adversity that we have experienced of this past year has moved mountains in people. There are important teachings and basics to navigate this all into healing and living a better life.

More refined classes are coming in 2019. Stay tuned. Ongoing healing session packages and one on one opportunities are life changing for many. I work around the world so reach out and see how I may help you move from where you are to where you want to be inside and out.

Monthly classes begin in February. Medical Intuition begins in April.
Let me know of your interest and best nights or weekend days for classes to help me schedule. Thank You. Happy and Merry Everything!

May You Know that You Are a Great Blessing Every Day.
Love and Grace, Janet StraightArrow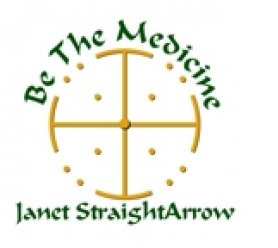 Live the Power of You!


I am will be teaching on Zoom in 2019 as well.
Enjoy Your Journey.

Be Your Own Guru Ongoing Class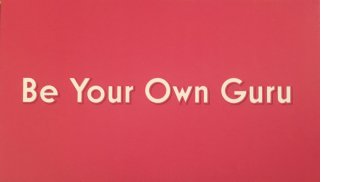 Evenings beginning In February 2019
Are you ready to move into your personal spiritual mastery and learn how to live it more each day no matter what is occurring? All of your spiritual, healing, and practical life will be enhanced and progressed in amazing ways.
This group is open to those who are ready for advanced adventures on our journey for learning, experience, support, community, awakening, healing and spiritual growth together. Drawing on Universal truth and many traditions from around the world we will be taking all I offer further than ever before.
Ongoing work allows for complete teachings and continuous growth. Janet has been on a conscious spiritual journey for over fifty-one-years and studied with Masters of traditions around the world. As she learned and practiced each step she lived a traditional life in a spiritually conscious way and been a successful mother, entrepreneur, healer, teacher, coach and friend to thousands. Her mission is to offer a clear, neutral, universal path to enlightenment and perfect health in today's world.
This course offers some of the best teachings she has gathered and developed to guide you on the journey of you with understanding, confidence, peace, and love. We always have fun as we break down what is holding us back and awaken the best of who we are, and learn to live a spiritual life in the material world successfully.
You will develop your spiritual gifts and abilities and discover deeper life purpose. Your everyday life will be easier, and you will have more time to live the life you want.
Janet StraightArrow is a Practical Mystic, Healer, Teacher, Shaman, Sage, Astrologer, Integrative Healer, Medical Intuitive, Energy Healer, Spiritual Counselor, Reiki Master, Life & Health Coach, Yogi, Writer, and Entrepreneur. Janet StraightArrow is a grounded loving being who shares practical wisdom and encouragement with all she meets.
Suggested class Soul Shamanism below.
Join our Be Your Own Guru Group Facebook Group and www.Facebook.com/janet.straightarrow for daily inspiration

Advanced Monthly Healers Class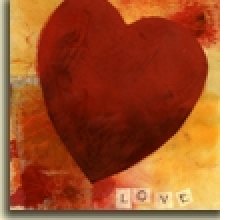 Evenings and Weekend Afternoons beginning February
For levels Reiki 1 to Master and other Energy Healing Modalities.
This is a monthly class to further your professional and personal growth and healing as well. Janet holds a high energy of love and decades of experience to create a space for incredible opportunities for each participant. More initiations are often experienced, past life healing, soul retrievals, shamanic methods, medical intuition, chakra balancing and more. Janet will introduce new ways from many traditions that she has used for many years to the students who attend. Increased gifts and confidence occur, and you leave feeling energized, confident, healed, and loved. Reiki and healing are all about wholeness and love. Practitioners are encouraged to ask questions about their own practice and experiences as well. Janet StraightArrow
Janet StraightArrow began her healers journey in 1967 and has continually healed herself and helps many thousands of others. Her ongoing study and experience brings you years of knowledge in each session through experiencing healing one another.

Soul Shamanism Monthly Class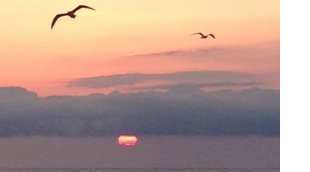 Our goal in life is to be awake, happy, healthy, whole and live the truth of who we are-our Soul in everyday life. This practice gives you immediate experiences with your soul as we learn how to deepen the journey in our every day life.

After taking the first levels of this practice there is much to explore and learn. This monthly class will take us on advanced journeys and teachings to deepen our own journey and help others as well. Evenings beginning in February.
Required is Soul Shamanism 101: Connect, Heal, Be Who You Are

Next Class is January 12-13, 10 am to 5 pm Madison, NJ
No longer question who you are and why you are here. Your life will be so much more as you experience your true self in this class.
This is the most life-changing weekend of your life. Meet your soul self directly and begin to live as a whole self in this body and life. Know and Love you in a real way.

A profound gift of connection and healing. Become one with you as you explore this practice from Far Eastern Shamans. A grounded spiritual practice that awakens you to your soul so you experience immediate knowledge of who you are and why you are here.
Join Janet StraightArrow as she initiates you into your-soul-self, you will explore your inner space that directly reflects your body and entire life. You will never feel alone again. You have direct access to your inner wisdom and knowledge.

This Universal, Spiritual Shamanic practice makes the mystical – practical, immediate and real in everyday life and working with others.
A great class for healers, teachers, therapists, coaches and All who are ready to Be and Live who they truly are. From this day forward you will feel empowered by the depth of your soul, self and all of your personal connections and tools received from this experiential class.

Your life purpose awakens and readies you to move forward in all areas of your life in profound, simple, clear ways. Heal yourself deeply and directly from present concerns and past hurts. Find inner peace, tranquility and knowing.
Awaken Medical Intuition and other spiritual gifts and abilities.

Enjoy this profound addition to your spiritual healing tool bag that is a precious gift. Soul Shamanism takes all Spiritual and Shamanic Practice to new deeper and higher levels for Shamanic Practitioners, Healers, and everyone. This class is an important beginning to assist you to Be The Medicine.
$455 prepaid by 1/7. $475 after. Send $200. deposit and sign up early as this class size is limited due to the depth of the work.
Send a check to Janet StraightArrow, 39 Greenwood Ave, Madison, NJ 07940 or for credit cards use www.PayPal.me/JanetStraightArrow.


Suggested next step is SOUL SHAMANISM 201,
February 2-3, 2019,10 am to 5 pm, Madison, NJ
Once we are introduced to our inner space and soul there is much to learn on how to navigate this Universal space of you. This continues the foundational teachings of the practice. We make higher and deeper connections and learn to use this practice for immediate healing and learning on our life-soul journey.
In this class, you will join more fully with your timeless self and know more clearly about your life and soul purpose. We explore new dimensions of us in higher realms and find our true nature as divine with solutions always available. Health, happiness, truth, beauty, light, love, goodness, wisdom and peace are always inside.
Janet brings forth more profound teachings as you move more strongly into communion with you. Learning to move through any blocks into wholeness, allows your entire life to transform into its perfect alignment.
Learn to know and heal you in ways that are simple and profound. Exploring deeper regions of the Lake and Twin and ways to develop a daily practice unfolds. Working with each other helps us learn to access more understanding for self and others.
StraightArrow teaches you how to awaken your gifts and increase your perception in all areas of your lake and life. Establishing more understanding and experience in the Spirit Lake and with the Spirit Twin offers you a unity of self that is a strong foundation to move clearly in the world.
This practice eliminates the need for other practices or tools from many traditions as it is immediate and direct.
This is not like any Shamanic practice you may have experienced. We navigate in higher dimensional ways where Universal laws only apply. Shamanic practitioners have enjoyed the freedom of direct results in new ways that are simple, easy and clear.
$455 prepaid by 1/25/19. $475 after. Sign up early as this class size is limited due to the depth of the work. Send a $200. deposit to hold your place and send the balance by the above date. This is priced for a small class with individual attention and support.
Send a check to Janet StraightArrow, 39 Greenwood Ave, Madison, NJ 07940 or for credit cards use Pay Pal Direct Payment Link.

Christmas Gift Soul Shamanism

Prepay for one or both classes above by Monday 12/31 take $60. off each

Shamanic Home and Land Clearing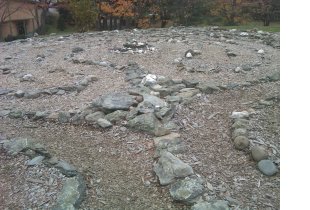 LEARN SHAMANIC HOME AND LAND CLEARING
JANUARY 19, 2019, 10AM TO 5 PM
Our homes and property hold and support energy that interferes with our health both mental and physical and ability to be safe and comfortable in our homes. Clearing property and buildings regularly is as important as our daily practices of showering and meditating and eating healthy foods.
Expand your awareness to many of the possibilities and learn how to perceive, clear and navigate our life in the world on higher levels.
I cannot promise a repeat of this class as there is so much coming through to teach, so come if you are interested in these very advanced ways of learning, healing and clearing.
We will work remotely together on a property of each participant and learn through this process. We will also cover in person methods of clearing as well and work on them in class.
We will also cover how to keep everything clear and what to work with with inhabitants of property as well.
Healers you can add this to your tool bag of offerings to clients.
Shamanism Training or Remote Energy Training is suggested not required.
$185 if paid by 1/1/19 $195. prepaid by 1/14.
Checks to Janet StraightArrow, 39 Greenwood Ave, Madison, NJ 07940
Credit Cards by PayPal direct payment link.

Medical Intuition Training April 2019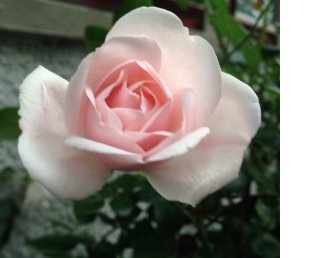 LEARN MEDICAL INTUITION – A GIFT FOR OUR TIME

Health is our wealth and something that is natural for all of us. In a perfect health focus, we can know how to heal us on every level. This medical Intuition program is a great study for health and wellness professionals, and everyone, on how to live health and heal us, and assist others.

It's not just on how to read medical symptoms. Medical Intuition is a whole person and all that affects them and us mind, body, spirit, emotion and soul practice. it goes deeper into how to heal the body, mind, emotions, spirit and soul, and all that contribute to the cause of dis-ease, suffering, deterioration and pain. You discover what has been building and is causing and holding that pattern of pain and problems in constantly renewed cells, and how to release the cause and live the solution.

You also learn how to read and support medical treatment decisions. You become co-creative and responsible in your own healing process and learn how to support others as you discover a whole new world unfold that creates results.

Janet StraightArrow has been teaching various levels of healing since 1982. In bringing forth Ancient traditions and knowledge in modern forms, StraightArrow encourages each client and student to live the journey. This is a how to class that begins with you. When we can have insight into things we do not know consciously and let go of doubt and what we think it is supposed to be, then we are getting somewhere., for you first, and it becomes easy to perceive and support others.

Fifty-one-years ago Janet was told by her family doctor she would die young. This awakened Janet's lifelong journey to Be the Medicine for herself, and assist others do the same. Janet has studied with traditional healers in mind, body, spirit, emotions and soul modalities from around the world, medical doctors, and masters of spiritual traditions, to answer her questions that continue to unfold to gain lasting results. Constant research and reading and working with thousands of clients have brought great wisdom and taking nothing for granted to be open to the mystery and magic of us.

As teacher-healer, Janet connects us to our innate abilities and unique ones too. Soul Shamanism to connect to your highest knowledge, wisdom and gifts and Basic Energy Medicine like Reiki 1 & 2 is needed for continued progression. Begin in January with Soul Shamanism above.
More in the next issue of this newsletter.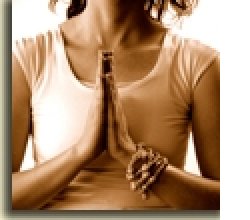 Be The Medicine Reiki Classes offer you the confidence and experience and learning to use Reiki and Energy Medicine everyday for you both personally and professionally. Let Janet@Bethemedicine.com know of your interest as she sets up classes this winter. See www.bethemedicine.com for details.