Love Month + More Love To Come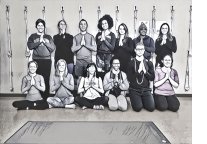 Valentine Restorative and Thai massage workshops began my lovely month of February ... and then Mother Mary Restorative teacher trainingLevel 2 weekend wrapped up the sparkling month.

To end February's love month, I fly away tomorrow to Barcelona, for a brief but much needed 6-day vacation with my husband! And I return to you all in early March!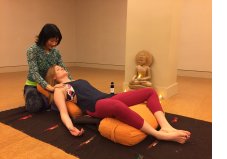 Those who adore Restorative yoga ... or Thai massage ... or Yoga Nidra ... or any combination ... you may enjoy their 3-way marriage in March and April's Mother Mary Level 3 and Level 4 Teacher Training modules.

The two weekend modules take place on the last weekends of March and April, respectively: 3/30-31 and 4/27-28. If you have Restorative teaching or training experience, speak to me. I'd love you to join our training love-fest, next two months, if it is a fit!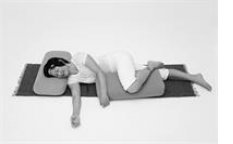 And for those who just adore being pampered? ... My next such two-hour treat is May 11th, 3-5PM Mother's Day Restorative Love at Pure Yoga East. No, you do not need to be a mother or father! - Nor to bring one, although you can!

All are welcome. You just need to be willing to be loved up by me and my angelic teacher team.

We will balance all seven of your beautiful chakras. You will leave here energized but rested. And with a doTerra aromatherapy essential oil gift for a fragrant, healthful Spring. Come and let me Mother you.

AcroYoga Lunar Immersion May 24-27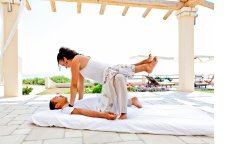 I am so excited to be co-hosting in New York the first AcroYoga Lunar Therapeutic Immersion we have hosted here in years, and to be co-teaching with senior Lunar Immersion teacher Katie Capano, who is, even now, in Thailand, soaking up yet more Thai massage wisdom gems for us to share!

AcroYoga, at least in my lineage, is the trifold union of three deep practices: Yoga, Acrobatics, and Thai Bodywork. The Lunar Immersion places intentional, delicious focus on two of these elements: Yoga and the Thai Healing Arts, both on the ground, and in the air.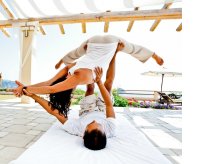 AcroYoga connects trust and communication with body support. The nurturing, lunar side of AcroYoga teaches us to use that connection to bring strength and ease to ourselves, and to our partners. You will learn healing skills for yourself, your friends, and every area of your life.

This Lunar Immersion is suitable for all levels. No previous experience is necessary. An existing practice of yoga, movement arts, or bodywork are wonderful, and will enrich your experience and learning of the material. Register here; invite friends to the Facebook Event here.

Events: Workshops, Retreats, Trainings, Immersions
100-Hour Restorative Teacher Training ~ Pure Yoga NY
4 Levels, 4 Weekend Modules, 9-6, January - April, 2019
Level 1:

January 26 & 27 - Basics
Level 2:

February 23 & 24 - Intermediate
Level 3: March 30 & 31 - Nidra and Thai
Level 4:

April 27 & 28 - Nidra, Thai, and Integration
5/11/19 Mother's Day Restorative 3-5PM, Pure East, NYC
5/24-5/27/19 AcroYoga Lunar Immersion Memorial Day Weekend
with Katie Capano; Thai & Therapeutic Flight, Pure West
6/7-6/9/19 Wagging Tail Yoga Retreat Bethel, NY
with Ora Ramat, Wagging Tail Yoga Center co-host + co-teacher
6/29-6/30/19 25-Hour Yoga Nidra Teacher Training Pure Yoga NY
9/13-9/15/19 Wagging Tail Yoga Retreat ~ Bethel, NY
with Ora Ramat, Wagging Tail Yoga Center co-host + co-teacher
Weekly Classes in New York City

Pure Yoga New York Weekly Yoga:
Pure Yoga Eastside - 203 E.86th St. (3rd Ave)
Monday: 10:30-12:00 Slow Flow Meditation Level 1
Monday: 12:30-1:30 Yoga Nidra Meditation
Tuesday: 12:30-1:30 Restorative
Thursday: 12:30-1:30 Restorative
Pure Yoga Westside - 204 W.77th St. (Amsterdam Ave)
Friday: 12:15-1:30 Flow & Restore Level 1
Om Factory
Weekly
AcroYoga
:
Friday: 7:15-9:00 PM AcroYoga Flow (Open Level) - USQ 8th Floor
~ 873 Broadway at 19th Street, 8th Floor
1st Fridays 9:15-11:15PM AcroYoga JAM/Bodyworks & Dessert
Private Sessions by Appointment

Thai * Restorative * Yoga Nidra * Meditation * AcroYoga * ISHTA Yoga


June is around the corner ~ sooner than we think!

And I'm jazzed, because I love June weekend retreats at Wagging Tail Yoga Retreat Center!

I'm delighted to offer with Ora Ramat, my partner and co-teacher and our hostess, our 13th weekend retreat June 7-9, at Ora's beautiful 100-acre farm, staying in her lovely house and practicing in her glorious yoga studio!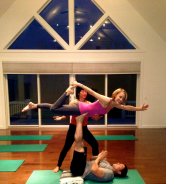 The scenery, nature, yoga, food, company make for a delicious yoga getaway.

Can't come June 7-9? Join us this fall, September 13-15, for our 14th retreat! Early registrations are open via email. Check it out!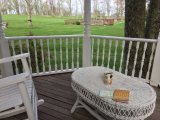 We have limited space, so it is typical for us to fill up well in advance. Register early for either weekend to begin smiling all the earlier! And we'll smile right along with you!

Photo thanks this issue to:

Jeni Rogers and Om Factory, Bassam Kubba, and Katasana KatSparklez tights.

Kadri Kurgun and AcroYoga, Alexandera Ruiz and Jonny Nobleza for Thai and Fly.

Ora Ramat and Wagging Tail Yoga, Chris Martucci.

Pure Yoga and Sheila's friend Josh, and Megan Kelley, for Restorative.

Adachi Photography for Katie and Mary straddle throne in graffiti park ...



Emails:
I honor your email privacy, and never rent, sell, share email lists.

I only wish to write to you with your express permission and if you enjoy keeping updated.

Please feel free to Reply, Forward, Subscribe, or Unsubscribe at any time!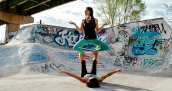 OMMMMMMMMMMMMMMMary