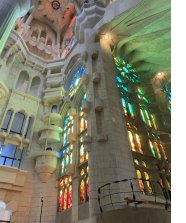 Ever have moments of unexplained happiness? when you awaken with a candlelit glow, when nothing in your life is especially different to explain it?
Though nothing outside is different, something inside may have shifted.
I've had a few ponderings on this....
ISHTA yogiraj Alan Finger teaches that while Yoga is not a religion, it is a spiritual technology. And I concur. Yoga means union, the message underlying all major religions, and of science too, more and more.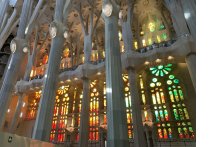 Science, philosophy, and religion all ask: Where am I in the matrix, the quantum field, the energy dance? And, underlying this: Where am I in separateness or in connection to all of the rest of "everything"?
Author/teacher Byron Katie says it is always our stressful thoughts that cause suffering. Explode the thoughts, and we feel bliss, our natural state, regardless of circumstances. She's built her life's work on this, called The Work. At its heart, The Work is pure Zen. Not new, but directed into a practical and useful methodology.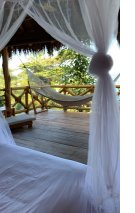 Whether by grace or by practice, say through meditation, when even for a moment we are blessed enough to drop the myth of separateness, we find ourselves in that delicious wonderment of bliss.

We all have our favorite leaps toward that state that we yearn for. What softens your illusion of separation? Physical exertion? Mystical experience? Sex? Art? Nature? Meditation? Chemicals? All have their rates of success.

One clue too, in the words presents/presence. I received a gift one day, and gave in turn a birthday Thai massage. That sense of giving and receiving seemed to follow me into sleep; the next morning I woke with a warm glow...
Giving and receiving as a clue to the universe? Nothing new there either. But, feeling it each time, we are the ones fresh, and new. Each time. Present.

Retreats: June, Sept, January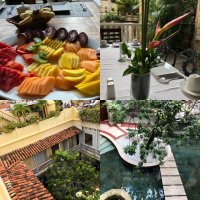 We live in a seeming cauldron of activity in today's speedy and connected world.
Retreat from over-stimulation, and time for reflection, replenishment and renewal are more needed than ever.
It's why I offer Restorative and Meditation ... but it's also why I LOVE retreats, for my various tribes, but also really, for myself.

See the January reSOULutions retreats I co-led with with Juan Gamboa and Esco Wilson, 2018 in Cartagena Colombia, and 2019 in Xinalani, Puerto Vallarta.
Watch for news about 2020 in the months ahead!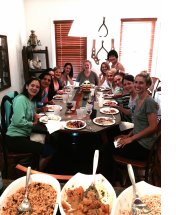 Ora Ramat and I are in our 7th year in 2019, approaching our 14th and 15th Catskills weekend retreat that we co-teach at her Wagging Tail Yoga Retreat Center in Bethel NY.
These are spring and fall, the most beautiful times of the year on her 100-acres of half forest and half meadow, where we stay in her lovely farmhouse and practice in her beautiful yoga studio, Friday evening through Sunday after lunch.

Our dates for 2019: June 7-9 and Sept 13-15. Spots are already filling for both. We have a cut-off at a dozen, so please reserve early to ensure a spot. See details and register here.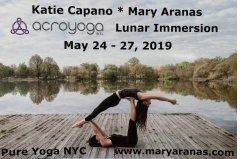 Restorative AcroYo is one definition for therapeutic or lunar AcroYoga.
We use the wisdom of Yoga, the dynamism of Acrobatics, and the healing arts, loving kind-ness of Thai Bodywork, to create this modality that is graceful, empowering, healing and nurturing all at the same time.
For me, this is truly a merging of the areas of my work I love, that include Yoga, AcroYoga, Meditation, Restorative, Yoga Therapy, Reiki, and NonViolent Communication.

No prior experience is necessary, as we progress together systematically through the thirty hours.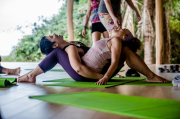 Yogis, healers, athletes, teachers, will all benefit. The Lunar Immersion is registered with Yoga Alliance for 30 hours Continuing Education.
Limited 3, 2, 1-day options available.
This Lunar Immersion is at beautiful Pure Yoga West. Email Andrea Borrero to register. More details here.

Events: Workshops, Retreats, Trainings, Immersions



100-Hour Mother Mary Restorative Teacher Training
~

4 Levels, 25-Hour Weekend Modules, 9AM-6PM,
January - April, 2019


Level 1: January 26 & 27 Basics




Level 2:

February 23 & 24 Intermediate


Level 3:

March 30 & 31 Thai & Nidra in Restorative


Level 4:

April 27 & 28 Thai, Nidra & Integration
For Practitioners, Teachers, Healers. At Pure Yoga NY



May 11, 2019 ~ Mother's Day Restorative ~ 3-5PM,
Pure Yoga East, NYC

May 24-27, 2019 ~ AcroYoga Lunar Immersion ~
Memorial Day Weekend ~ w/Katie Capano; 30 hours YACEP Thai & Therapeutic Fly, Pure Yoga West

June 7-9, 2019 ~ Wagging Tail Yoga Retreat ~
Bethel, NY ~ with Ora Ramat, Wagging Tail Yoga Center
co-host + co-teacher

June 29-30, 2019 ~ 25-Hour Yoga Nidra Teacher Training, Pure Yoga, NYC

Aug 9-11, 2019 ~ New York AcroFest, Chelsea Piers, NYC
~ teaching Thai Massage "Body Tour" with Laura Ziegler

Sept 13-15, 2019 ~ Wagging Tail Yoga Retreat ~
Bethel, NY ~ with Ora Ramat, Wagging Tail Yoga Center
co-host + co-teacher
\


Weekly Classes in New York City:





Pure Yoga New York Weekly Yoga:
Pure Yoga Eastside - 203 E.86th St. (3rd Ave)


Monday: 10:30-12:00 Slow Flow Meditation


Monday: 12:30-1:30 Yoga Nidra Meditation




Tuesday: 12:30-1:30 Restorative


Thursday: 12:30-1:30 Restorative
Pure Yoga Westside - 204 W.77th St. (Amsterdam Ave)


Friday: 12:15-1:30 Flow & Restore L1





Cosmic Fit Club Weekly AcroYoga - Court Square, L.I.C.


Friday: 6PM-7:30 Cosmic Thai & Fly (All Level)




Private Sessions by Appointment: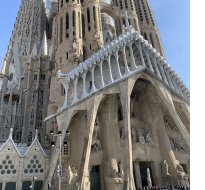 "Freedom, Connection, Movement" are three top needs of mine, as I've learned from NVC and Yoga Nidra study.

Travel, whether for Yoga, AcroYoga, or family, meet my three top needs and thus are part of my Sadhana ~ spiritual practice!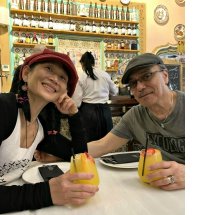 Reminisences of Barcelona ~ La Sagrada Familia, Parc Guell, E-Bike Gothic Quarter tour, Picasso's favorite cafe Los Quatros Gatos, Raul's guitar, tapas galore ...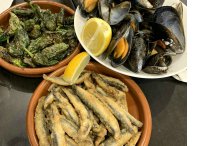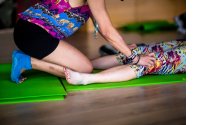 Starting April, please join me Fridays 6pm for my new class Cosmic Thai and Fly, for the therapeutic, lunar side of AcroYoga applied in a weekly open level class.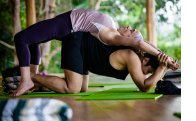 Learn delightful techniques of give and take in therapeutic flying and Thai yoga. No partner required!
Release your tired muscles and mind, and learn to give care to yourself and others.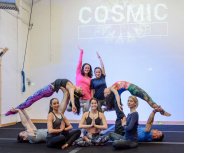 Cosmic Fit Club is in L.I.C. at Court Square, 3 stops from Grand Central on the 7 Train, and half a dozen other trains go there too!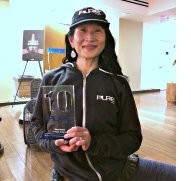 What an unexpected pleasure to walk out of class last week and find my studio General Manager waiting for me all smiles and bearing a big box.

The box holds gifts, and a translucent desk plaque with the big numeral 10, and inscribed with the words: "Pure Yoga: Mary Aranas: 10 Years of Service".

Wow. Really? To do what I love, be amongst people doing the same, and then get an award of recognition for doing that? Amazing presents!
Privacy; Reply; Subscribe

I honor your privacy and never share these emails. Please feel free to Reply, Forward, Subscribe, or Unsubscribe any time.
Happy Spring!
Ommmary