Oneness and Love, Being the One.

Dear Friends,

"Be willing to know what you do not know and awaken to the previously hidden gems you carry to harvest and live today. In nature the poisonous plants and the ones that reverse the poison are always in close proximity. For us within our problems are solutions. When we learn to let go of old ways that keep us stuck, and awaken, know, and trust our wisdom and mastery, we are free." Janet StraightArrow

How do we mine the gold of us and discover the truth that sets us free to be who we are? We have all heard its all inside and that we are masters of love, wisdom, and life. The path of freedom to be who we are on all levels and live it organically is what Be The Medicine is all about.

Every class or session helps us focus on being whole, body and soul, and living our truth and purpose. many pieces to the puzzle of us are taught and revealed so that you can be in the drivers seat of you fully and freely. As we do this we are the medicine for us and all. It is the direct focus that makes all the difference. NO side trips or BS., or we are still playing in the playground of ego and illusions.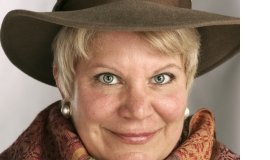 It is such a joy to be in this place in my life. I have learned patience in the process of continually becoming. All of this has helped me help others to do the same and work in their own soul-self and process. It is such fun and not a job at all to walk the walk of self-mastery.

All of the work we do moves us out of mundane challenges and focus into divine mastery to be us and live our fullness in confidence and humility.

Training our ego to be positively co-creative with our Higher-Self-Soul is the key. In order to do this we have to know the difference and choose every moment. Living Universal truths and laws and letting go of man made excuses, reasons, suffering, and controls that keep us from being whole is a journey of awakening, rebellion, and freedom that supports the good of all.

Focus on this in your life and allow the path to unfold easily.
Join us for a class, retreat, or a session, and see how simply, clearly, and easily you can align and live in peace, and harmony.

Blessings and Always in Love,
Janet StraightArrow
Be The Medicine, Live the Power of You!
PS. We have more events scheduled check out our events page
Note prepaid sign up dates to take advantage of discounts.
Read through our blogs and find a books worth of great supportive teachings. for free

Local Classes and Trainings

Be Your Own Guru Monday nights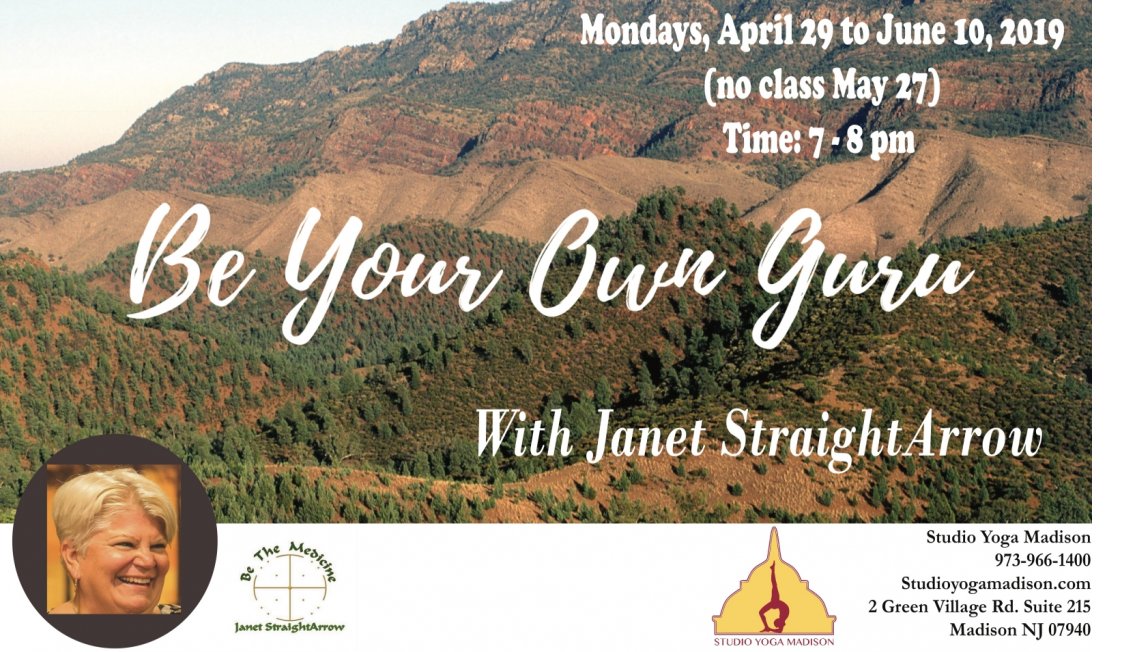 In this course we begin to learn how to know, love, and accept us, the true Self, and personality self, as one to reach the Knowledge, and experience our selves as one. We have been told that we have it all inside, in this class we begin to experience this wholeness and connection and learn to mine to gold of us and release what is blocking us from it in our life everyday.

It is an exciting and worthwhile adventure to embark on and continue. Wherever you are on your journey you will find a wealth of teachings and experiences here to go inside easily and let go of any resistance, fear, or beliefs that keep us separate from us and one another too.

Janet has walked this walk and guided others for decades. Compassionate, loving, and kind, Janet knows the path and its foibles and blocks as well as the direct path there. Janet generously brings us to our center and assists us in exploring and receiving the best of us in the moment and how to continue it in our life.

Join us one night or all and allow the journey to open as you walk with us. Sign up at Studio Yoga Madison Or call 973-966-1400 Today and begin the journey. For more see our home webpage

Special Gifts - Immediate Shifts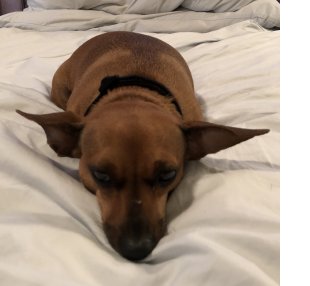 "Janet's wit and wisdom rescue me from "falling off a cliff" or staying too long in the shadow of despair. She does it with grace and humor well founded in her studies of shamanic history and skill. She has the innate ability to turn around what I perceive as a negative event and allows me to see the positive opportunity. We both end up laughing and I go forward with positive energy. She is well read and has suggested several illuminating books to help support my spiritual journey. Janet does not sugar coat her advice, rather it is "straight" talk and straight to the point. Her name is not a random choice but reflects a true nature and identity. She does not coddle, but she is kind and compassionate. The most important characteristic I value in Janet is her uncommon, "common sense" approach and her sense of humor. I believe she has special gifts to guide those who seek a higher truth about themselves and the world we live. " Beverly, Nurse Practitioner

Spiritual Awakening Support Along the Way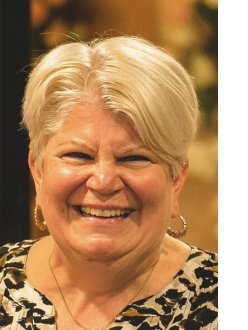 "Janet is a great teacher-healer-guide, who has helped me immensely.
She guides you in her StraightArrow way to open up and get to the heart of what is putting you at dis-ease.
No matter how many classes I have taken with Janet, there is always more to learn and take deeper. She has a wealth of knowledge that is so expansive and insightful.
Working with Janet StraightArrow is opening up to spirituality on all levels. She walks the walk and teaches you by example daily in every way to live a life from a loving and kind space.
If you want more love and peace, in your life then you need to live from that space. You are what you choose to see from your perspective.
I am ever so grateful for the experience that we have shared together, with you as my loving friend, teacher and guide on this wondrous journey." Jennie, Reiki Master -Teacher Healer, IT Specialist.

The Protected Healer-Seeker May 5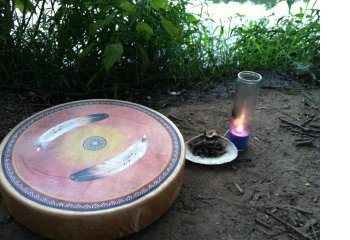 This is an advanced class on energy awareness protection and clearing.

We are all empaths and telepathic, we learn how to make it work for us with the knowledge and wisdom taught in this class. As a Shaman, this wisdom has saved my life and many others.

There is a need for people and practitioners to have a higher energy awareness in every day, walking down the street, in families, if you are working with people and places in any way, teaching, or going to groups, classes, and events, and so much more.

HOW TO SEE, FEEL, CLEAR, AND EVEN AVOID ENERGY ATTACKS IN YOUR LIFE, WORK, AND PLAY. Everyday energy attacks and transmissions can be very subtle, and we can miss them and think they are something else and become ill or affected in many ways on one or more levels.

It is important it is to understand complete and effective ways of taking care of you and others especially when you are doing healing, energy, therapy, yoga or other spiritual practices.

Join us Prepay $150.00. by May 3, $170.
Checks to Janet StraightArrow, 39 Greenwood Ave, Madison, NJ 07940 or credit cards
Janet is a Shaman, Reiki Master, Yogi, Practical Mystic, and Medical Intuitive and has always focused on being a guardian as well as teacher and healer aware of the energy and spirit in all.
Janet will teach your group at your location as this is essential knowledge for all to have. Please pass this on. Blessings, Always in Love, Janet

Priceless Core Practice in Being Present
Achieve a Clear and Quiet Mind 5/16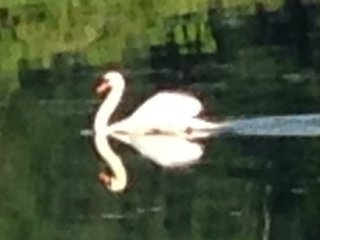 Enjoy this foundational practice that continues and grows to live in awareness, personal power, and peace. Become present and open to life, spirit, and all from a quiet mind and open heart.

Experience teachings, practices, and profound wisdom that will give you immediate relief and discover your ability to choose what thoughts and emotions to give power to and how to release the ones that sabotage and hurt us.
Janet has assisted thousands of people to overcome anxiety, fear, stress, and disease, and to know who they are, what they want, and how to accomplish these in their life. We learn to use this practice to move into a beautiful quiet meditation together in class and after.

This practice goes deeper and becomes more natural with everyday use, and you continue to discover who you are beneath the minds emotionally led roar.
You will learn strategies to live in peace, empowered to create the life you want. A life-changing class developed over time by Janet that you will use for all of your life.
Thursday night May 16, 6:30 - 9 PM The Early bird price is $150. Prepaid by 5/12. $170.After. Recording on practice and teachings are included.
Credit Cards or send checks to Janet StraightArrow at 39 Greenwood Ave, Madison, NJ 07940
Shaman, Healer, and Sage, Janet StraightArrow's work Be the Medicine, goes directly to the source and offers profound teachings from the study of mind, body, spirit, emotions, and soul from traditions around the world all focused on living our empowered wholeness.
Questions or to schedule a private session 973-647-2500 Email Janet

Shamanism 101 Begin the Journey June 1-2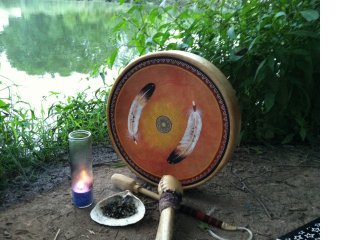 Introduction to Shamanism and Journey Training. A weekend of Shamanic Initiations, Spiritual Connections, ceremony, medicine wheel teachings and we meet and learn to communicate with higher level guides and guardians including our power animal, angels, and soul connection through Shamanic Journeys.

Janet StraightArrow creates a safe space and offers a deep understanding of how to travel to the Shamanic worlds and let go of any resistance so that we can journey and experience higher levels of us and all. We open to greater perception and develop the spiritual abilities that are natural to us in all areas of our life.

*We work with Sacred Ceremony and the Medicine Wheel and experience how we are all one, honoring the directions, symbols, signs, nature, and create sacred space.

*Energy workers, yoga teachers, and other healers will awaken abilities of perception far above where you are now. We will see, hear and know more about clients on many levels.

*Our life becomes rich and full as our day to day awareness and meaning increases.

*This experiential class will be a healing and learning experience and expand your view of life.
Details on this webpage


Experience You on Retreat

Summer Catskill Retreat Vision Quest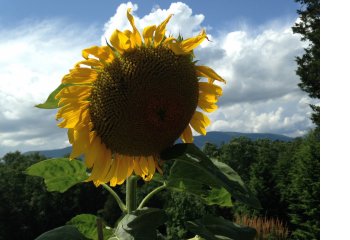 This retreat is a ceremony from the moment of entering the sacred space until leaving for home. We begin in Shamanic circle on Friday. Saturday we journey for support and guidance and then physically search out each person's sacred vision quest spot that calls to us. There is sufficient alone time to reflect and receive as well as group time to go deeper and share.
The Mitote takes participants into a deep clear space inside themselves in preparation for the time alone on the land the next day. Janet added regular email support from sign-up to the week of the quest and after to assist participants in preparation for the death and rebirth of the ego and awaken more of the true self of the quest weekend and integrate afterward. We release who we have been that does not serve us and are born anew into the truth of who we are as we receive clarity and messages in love and gratitude. It is a gentle, loving process and Janet is an unconditionally loving support with healthy boundaries and wisdom.

Healthy Food, beautiful private space, land, camping option with hot and cold plumbing, and spacious modern comfortable retreat building.
Details on this webpage.

Soul Shamanism Timeless Healing Retreat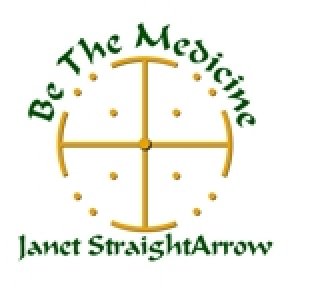 In this advanced class, we explore our soul lineage and learn to heal us for all time. Past lives and this life all hold keys to our healing and open up our soul's purpose in all incarnations and experiences.

This is a powerful practice that awakens the ability for immediate healing on simple and complex issues in our life and assists us in achieving wholeness, knowledge, and confidence to be who we are now.
This practice is a direct healing tool that goes to the origination of the issue or concern and heals the soul lineage from all time and space.

We are experiencing this in a retreat center over the Fall Equinox weekend including a ceremony, allowing you immediate processing and space for you to experience, learn, and heal.
This advanced level of work is open to all who have taken the Soul Shamanism basic class and are practicing this work and connection. If you have not, be sure to refresh it and begin again in preparation for this class. Reach out to me for support if needed.

This is the retreat center where we have our Vision Quests. A nurturing space in nature in the Catskills close to Woodstock and New Paltz. Easy commute for Boston area, NJ, PA, CT, and NYC participants.

Janet StraightArrow learned this work directly from a teacher from this lineage, and it is a significant part of her practice with clients and herself.
More on this webpage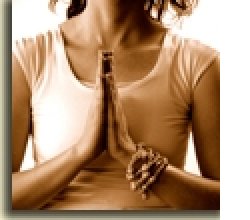 Imagine sitting with someone who has lived and studied spirituality and healing around the world and individually for over five decades and worked with many thousands of people. With a full tool bag and focus on guiding and helping you heal and become the best you where you are today the sessions open with respect, love, and grace.

Our work together is always co-creative with you in the drivers seat claiming more of you each moment. The tools and practices and teachings that come through in a high energy state address exactly what is needed that moment.

Check out our website to explore some possibilities or call Janet today at 973-647-2500