Hope Partnership: New Beginnings
Our next phase in the New Beginnings process starts in November.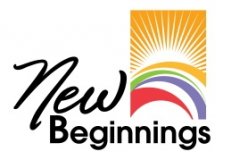 Everyone will have the opportunity to join in small discussion groups to help determine where we are going as a congregation. Please be part of it!
Right now, our Hope Partnership assessor is writing a report, based on information he gathered about us. The assessor looked at our finances, our church property and neighborhood demographics.
He talked with our staff, leadership team, members and friends. In the next couple of weeks, the report will be sent to a few church leaders to check for accuracy of information; after that, Hope will turn the Assessment Report into a document that Alki UCC members and friends will use to help us make decisions.
In the meantime, over the next few weeks, Vicky Smith will be leading the effort to put together six discussion groups with approximately 10 people in each one. Group leaders and council members will have a training session with Hope in November, where they will receive the Assessment Report. Then, meeting either in homes or at church, the six groups will get together four times between November 10 and January 15, using the report as a basis for discussion.
In January, when the groups have finished their meetings, all reports will be consolidated. At that point, we'll need to make a decision. More information on that part of the process will be coming soon.
— Charlie Hinckley, Clerk
Alki UCC Fall Choir Workshop/Retreat
Saturday, September 7

9:45 am to 3:00 pm with a potluck lunch
Home of Verona Ryan

Interested in joining this dynamic, energetic, loving, diverse group of folks who love to sing? No prior experience nor music-reading capability needed.
The choir normally rehearses twice a week (Tuesday evenings and Sunday mornings before worship) and strives to create a culture of support, encouragement, accountability and fun.
Please contact Marshan Goodwin-Moultry (our Minister of Music) or Cindy Ogasawara (choir president) with any questions.
The Immorality of Family Separation ...
How You Can
Help:
The separation of immigrant families at the border, and more recently through the ICE raids in Mississippi, is immoral. If your faith calls you to take action and you would like to help the affected Mississippi families, please consider the following:
Mississippi Center for Justice
The Center's rapid response legal team
helps community members locate detained loved ones

provides immigration legal assistance to those now facing removal, and

ensures the care of children whose parents or guardians have been imprisoned.
Here's their website.
ACLU of Mississippi
The state chapter is working with its Mississippi partners in a coordinated effort. Contact: 1-800-222-8000, www.aclu.org
Mississippi Immigrants Rights Alliance
The Jackson-based nonprofit has helped immigrants in Mississippi for almost two decades.
Make online donations here.
Your Alki UCC Council meets monthly, and lately, we've had a lot of business to work on. Meetings are open to anyone who would like to attend, and very soon, we'll be publishing the minutes in a members-only section of our updated website. Until then, we'll be including highlights in The Messenger.
Decisions from August Meeting


A congregational meeting will be called during the fall to present updates and items for approval. Date TBD.

A Communications group is authorized as an official ad hoc committee; the team will work with Pastor Kelly and Larisa on all communications, including the website, newsletter, directories, pew materials, etc. Committee members are Amy Young, Laura Szczes, Kirstin Duckett and Charlie Hinckley.

The Council will sign a Green New Deal endorsement letter to Mayor Durkan and the Seattle City Council. The Outreach team will discern goals and engage the congregation in implementing green practices at church and potentially in our personal lives.

The Faith Formation team will purchase curriculum and continue Sunday school at least for fall quarter. Volunteers are needed to teach one Sunday a month, starting in September, and there will be a discussion at the fall congregational meeting about the future of Sunday school at Alki UCC.

A New Members Class will start in January, led by Pastor Kelly. Details will be shared in the fall.

There will be a remembrance service for Ruth Okada and others on November 3, during regular worship, as part of our All Saints Day service.
— Charlie Hinckley, Clerk
It's New .... It's Improved!!

If you haven't visited the Alki UCC website for a while, you're in for a visual treat. Our website vendor, Church WebWorks, generously donated a much-needed re-fresh ... and we have an updated, colorful and welcoming new look. We're very grateful to Gavin Fysh, company founder, who personally created the design. We hope you like it!

Big thanks to the Communications team — Kirstin Duckett, Charlie Hinckley, Laura Szczes and Amy Young — whose suggestions and expertise helped get the new site in shape for prime time.

This is just a start. We'll be making adjustments and plan to add additional sections, including a secure Member login function and pages for our Music Ministry and Ministry Teams.

Click on the image below and keep checking back!



PNCUCC Monthly Packet Now Online


Registration for the Pacific Northwest Conference of the United Church of Christ Fall Gathering is now open! To view this event and other news on the PNCUCC website, click here.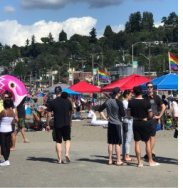 There was music, food, and rainbow flags everywhere on Sunday to celebrate Alki Pride on Alki Beach.

Alki UCC joined the fun with our own booth on the Promenade — proudly showing off our new banner and giving away rainbow magnets to passers-by. Visitors from Texas, Sequim, and all the way from Burien stopped to see our booth. Pink Flamingos, amazing acrobatic drag queens on stage, loud dance music, tiny speedos and happy families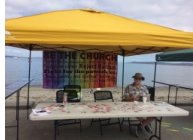 walking around!

It was a relaxing, interactive day on the Beach. Thanks to all who helped with the set up and take down, working the booth, and representing Alki UCC. — Julia Peeler

For those grieving the recent death of a loved one:
Larry Gill, the family and friends of Ruth Okada; family and friends of Shelley Webster, Kathy Herigstad and family, friends and family of Jeanne Anderson, Amy Young and family, friends and family of Eric Erickson, Lesa Henry
Recent hospitalization, illness and other concerns:
Bonita Corliss, Jim & Bev Connor, John Kinsman, Dayle Banks, Lois Constantine, Kathy Herigstad's sister Jackie, Don Peterson, Jan Cochran
For home bound members/friends of Alki UCC: Doris Colbert
Wider World:
Prayers for fewer guns, for all victims and those affected by gun violence; for all those affected by the increasingly cruel and inhumane US immigration policies imposed by the current administration; victims and survivors of extremist violence around the world; migrants seeking refuge around the world, and for those who are trying to help them. The rest of the missing schoolgirls kidnapped by Boko Haram, who remain in our hearts as long as they remain missing. The hungry and homeless, the ill and the addicted, the lost and the lonely; the unemployed.
Worship
This Sunday,
September 1
at 10:00 am

Life in Transition

Sermon Series

at Alki UCC

The 12th Sunday
after Pentecost
Scripture:
Colossians 4:2-12
Color: Green
Liturgist: Kim Becklund

Office Closed Tomorrow (Friday) and Monday for Labor Day Weekend

We look forward to returning your calls and emails on Tuesday,
Happy weekend to all!
Ministry Teams

... You have a section in the newsletter! Send your announcements to the Church Office by Tuesday for Thursday publication.




Music & Worship




Sunday, September 8




after Worship


Worship & Logistics
Sunday, September 8
after Worship


Faith Formation




Sunday, September 15 after Worship




Caring Community/ Fellowship




Monday, September 16




at 6:30 pm




Verona Ryan Home




Stewardship




Sunday, September 29 after worship




Big Thanks to everyone who helped fill the first two barrels with donations to our Summer Food Drive with Admiral Church.
Your donations have already fed hungry children via the West Seattle Food Bank ... but the big barrel is hungry for more!!
CropWalk Turns 50!

For the last half-century, average Americans have come together to fight hunger in exceptional ways through the CROP Hunger Walk. These aren't politicians or celebrities — they're passionate (and compassionate!) farmers, students, members of the faith community, volunteers and others who care that the people they see on a daily basis are struggling. And for five decades, they have moved to make a difference.
The story of the CROP Hunger Walk dates back to 1969. Teens in Bismarck, North Dakota and York County, Pennsylvania decided it was time to do something for families who had to walk miles for food and clean water. So they walked…and, because they took that first step, hunger has forever been changed.
Today, millions of people across nearly every state have participated in what is now called the CROP Hunger Walk. Our walks of life may look different, but we move forward with the same vision: a world where every child has enough healthy food to survive each day.
Join the Alki UCC Team and start gathering donations!

Click on the big, blue donate button above to learn how to donate by check or a secure online credit card donation.