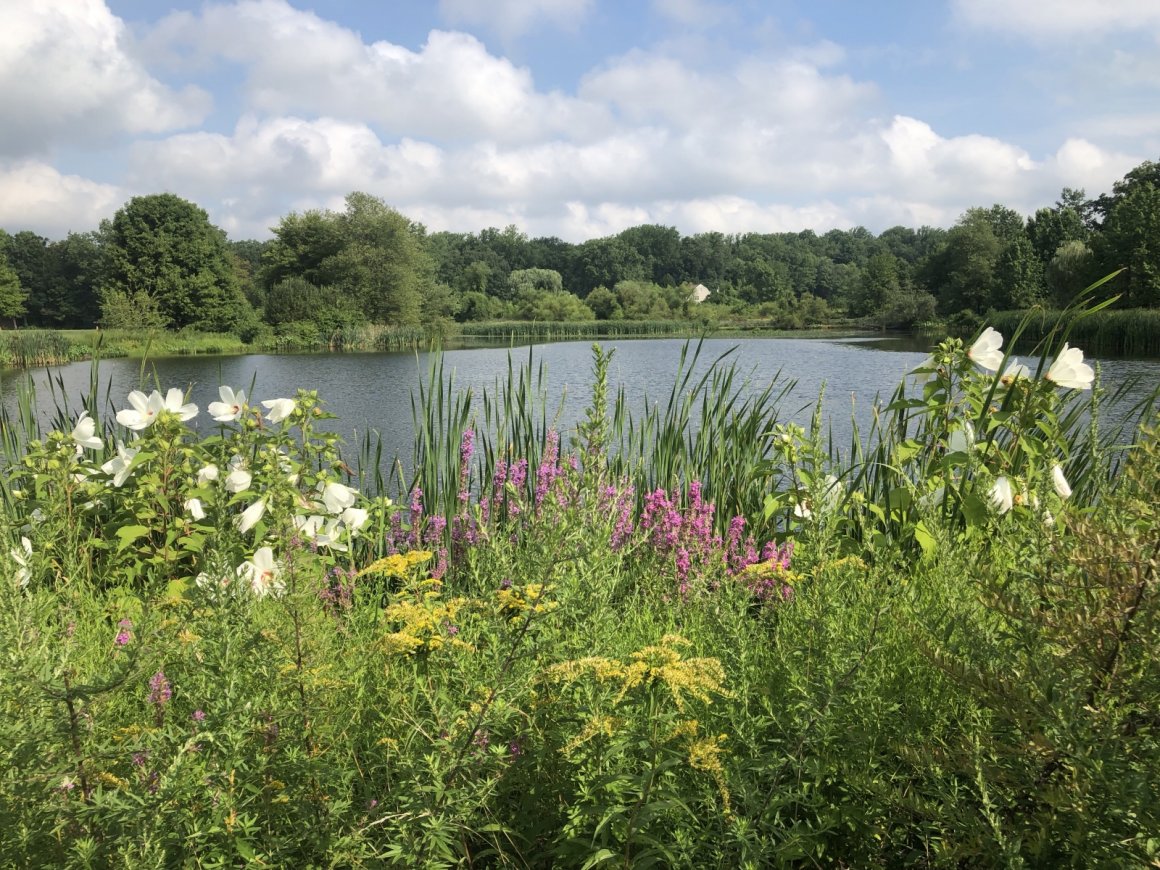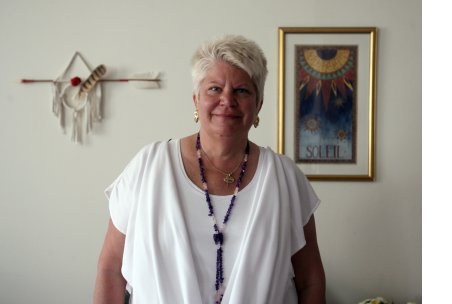 Dear Friends,
Everyday is an adventure full of opportunities to be happy, whole, healthy, and free. An important part of my life and mission is to inspire people to live their lives in love purposefully.

Living in wisdom and grace is the result of going deep and reaching high and trusting within. It is a precious walk to live our heart and soul and to discover and know it intimately.

One of the most important beginnings and continuous focuses is to release fear in all its myriad forms. When we release our addiction to doubt, fear, judgment, and blame, we have a clear space to allow love and all possibilities in.

A big part of my work is to assist clients and students release all illusions to discover direct perception of their wisdom, truth, and love. I was born with the wisdom and knowledge as we all were and i remember. Helping you remember and release all blocks is an important part of the journey.

Having fun with it all is my signature. Without joy there is a flatness where there can be fullness and buoyancy. To Be The Medicine we carry the truth of who we are and share it organically.

There is more being instead of doing, and all of life becomes simple, easy, freeing and fun. My entire life journey has been to learn this to live and share. I am honored and grateful to have the opportunity and love inspiring people to be true to their magnificent divine joy-filled self.

People are often surprised with the StraightArrow precision offered naturally. I see through the illusion or accepted reality that keeps us stuck which allows direct breakthroughs to occur and move us immediately higher and free.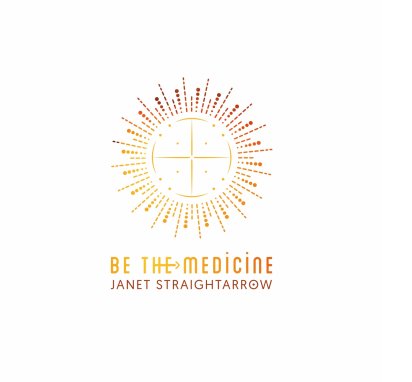 This work and adventure of Be The Medicine is my life and I embrace it as a magical mystery tour unfolding, and not work at all. The greater body of work is perking as I move and being prepared. All classes and sessions offered are immediate and transforming.

Fifty-two years of living it has been amazing, terrifying, and figuring it out how to be free of the pain and suffering of our worldly and also many spiritual realities.
I do my best to help you through the rough spots with wisdom and grace so you can be free too.

This summer has been shocking and opening and freeing. Yes, in those places of challenge we find a shift point and space to vision a better reality and courageously make changes.

My physical moving is moving me inside as well. Not always easy and yet this has taken me deeper on living the Journey and appreciating everything.

We have an amazing group of people gathering for our Soul Shamanism Class September 14-15. Repeat it for half price. Next class will be in a few months. Reiki 1 at Studio Yoga September 28-29. See more listed below.
I will be working in several locations and traveling later this year and

Happy New Moon in Virgo on 8/30. Friday. A great time to begin, and also work on projects that have been waiting to be done.
Enjoy the Journey, Janet StraightArrow Live the Power of You! Website

A Shamans Way of Moving On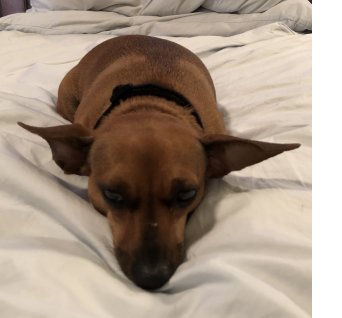 When we move our life from where we physically live, everything is shaken up. I told someone it feels like playing fifty-two pick up. A card game of just throwing the deck in the air, all cards scattered, turned, and piled on one another, and then putting the deck back together anew.

It's five weeks away and i do not know where I am going. This makes it more interesting. I remember selling homes as a Realtor helping many people in this same place. House sold, where do we live next?

I had planned a move by next summer, yet the eclipse in mid-July shifted things for me to know it is now. Releasing myself, and all the energy and people and animals who have visited and lived here with me was the first course. Thanking the house and all who have been a safe container for this last phase of my life was next. Now appreciating all of the gifts and beauty of living here is where I am at as I pack and clear out things.

I see myself in a new town and type of housing so I let go of attachments of living here. I will not be too far away and yet each location offers a new center to live from and new places and people and activities to enjoy. I am calling to the new place to lead me there. It will show up at the perfect time after I have seen other places and just know it is the place.

Doing my best to keep everything balanced in this time. Graced to have amazing sessions with clients and students, and planning some great classes this coming season too. It is all a journey one day at a time. Join us.

Always in Love,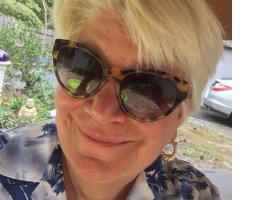 Janet StraightArrow
Be The Medicine, Live the Power of You!
Call 973-647-2500 or
Email Me for assistance through life transitions, house clearing, profound healing, class questions, advanced learning, relationship, work issues, and spiritual growth.

Talking the talk is easy. Walking the walk is the true journey. Step into the next level of reality. This is the one that takes you where you want to go.

🙏

❤️

Janet StraightArrow Be The Medicine


Once we learn the simplicity of walking through the walls of fear, we discover new worlds of love, peace, joy, and wisdom that are always here. Janet StraightArrow


"You are ALWAYS the Captain of your ship. You steer the self in the best direction that is calling you, or you empower the resistance with doubt, fear, and inaction. Move forward for your best good now!" Janet StraightArrow Be The Medicine

A Weekend with Your Soul 9/14-15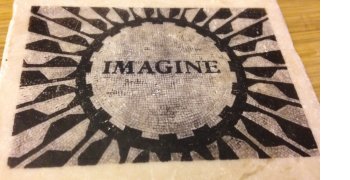 " My Soul Shamanism class with Janet was profound and deep. She helped me open doors and explore my mission and my soul. I am processing the experience and know that I will be stronger and more aligned as a result. I recommend this journey for anyone who wants to learn more about him or herself and find a healthier paradigm for living." Carrie Gottlieb 2x student.

Know and live who you are. Experience your authentic, Soul Self. You have direct access to your inner wisdom and knowledge and learn how to deepen this every day. You will never feel alone again.

This Universal, Spiritual Shamanic practice makes the mystical – practical, immediate and real in everyday life and working with others.

A great class for spiritual seekers, healers, teachers, therapists, coaches, leaders from all walks of life and All who are ready to Be and Live who they truly are. From this day forward you will feel empowered by the depth of your soul, self and all of your personal connections and tools received from this experiential class.

Your life purpose awakens and readies you to move forward in all areas of your life in profound, simple, clear ways. Heal yourself deeply and directly from present concerns and past hurts. Find inner peace, tranquility and knowing.

Awaken Medical Intuition and other spiritual gifts and abilities.
Enjoy this profound addition to your spiritual healing tool bag that is a precious gift. Soul Shamanism takes all Spiritual and Shamanic Practice to new deeper and higher levels for Shamanic Practitioners, Healers, and everyone. This class is an important beginning to assist you to Be The Medicine.


This is by far the most powerful class and connection you will have for the whole of your life. It grows with practice and deeper exploration. RSVP
$395 prepaid discount by 9/7/19. $425. after. Saturday only $220. You can take day 1 and day two later and pay for both for savings. Past students can retake class for $100. a day as there is always more to experience and learn in each class.

See www.bethemedicine.com/soul-shamanism/ and www.bethemedicine.com/soul-shamanism-testimonials/

This class offers individual attention and support.
Credit cards use Pay Pal Direct Payment Link. Checks to Janet StraightArrow 39 Greenwood Ave Madison, NJ 07940
Email Janet or call 973-647-2500 for more information

Janet StraightArrow has been teaching this class and connection since 2003, and assisting people to Be The Medicine for decades initiating students of all ages and walks of life into their soul self in real ways with profound results. This is a deep practice that is grounded and real and sacred and brings you into wholeness in ways you might have always wanted to be.

Achieve a Clear, Quiet Mind 9/25 6:30pm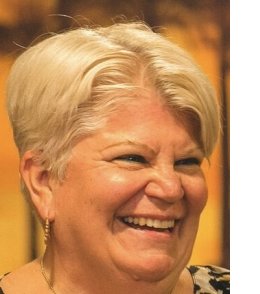 Life changing, immediate, simple. Enjoy this foundational practice to live in awareness, personal power, and peace. By Donation. Be present and open to life, spirit, and all from a quiet mind and open heart.

Experience teachings, practices, and profound wisdom that will give you immediate relief and discover your ability to choose what thoughts and emotions to give power to and how to release the ones that sabotage and hurt us.

Janet has assisted thousands of people to overcome anxiety, fear, stress, and disease, and to know who they are, what they want, and how to accomplish these in their life. We learn to use this practice to move into a beautiful quiet meditation together in class and after.

This practice goes deeper and becomes more natural with everyday use, and you continue to discover who you are beneath the minds emotionally led roar. This is an introduction to a powerful new way to live in the world with ease and grace.

Bring a donation for this life-changing evening. reserve below at Sign Up for this Donation Class At Brookside Community Church

8 E Main St, Brookside, NJ 07926 (Mendham)



Shaman, Healer, and Sage, Janet StraightArrow's work Be the Medicine, goes directly to the source and offers profound teachings from the study of mind, body, spirit, emotions, and soul from traditions around the world all focused on living our empowered wholeness.
Questions or to schedule a private session 973-647-2500 Email Janet

Reiki 1 Healing You & Others 9/28-29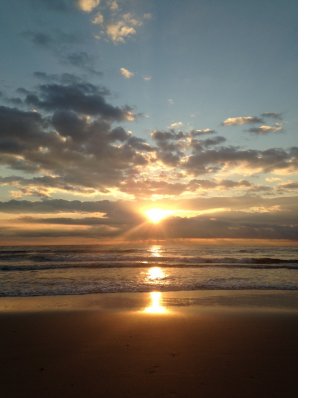 This exciting, comprehensive professional level course offers practical healing and energy work teachings in addition to Reiki attunements, meditations, and practice. Each student receives a full healing session and learns while working on fellow students..

Day 1 Healing You. Day Two Helping Others Heal. Learn this Ancient practice that is now used in medical systems as well. Janet has been teaching Reiki since 1996 and brings incredible experience, energy, and information to all who attend this class.

PERSONAL. Reiki empowers your own healing abilities. Reiki is used to speed up healing, relieve pain and stress, aids sleep, improve circulation, aid digestion, increase energy and stamina, balance the body, clear negativity, and heighten psychic abilities, aids connection to your higher power and much more! Healing can occur on all levels- physical, emotional, mental and spiritual.
PROFESSIONAL. You will learn how to help heal yourself and others in your life. You are also trained to work with clients if you choose to work professionally. This bodywork modality is a perfect professional enhancement for massage therapists, medical, dental and veterinary practitioners, ministers, psychologists and all who reach out to help people and animals heal. Please come ready to learn and enjoy!
DETAILS. You receive sets of attunements to the Reiki 1 Universal energy which awakens healing in you and the ability to channel to others. We learn beginning levels of scanning and working with chakras and many levels of us and healing. We experience meditations and connections to healing guides. We learn hand positions, intuitive healing and more, along with the Reiki creed.
THE EXPERIENCE. Reiki is a hands-on method of bodywork. Hands are placed on the body or just above the body according to your comfort.
Each student has an opportunity to receive healing and give it as we practice with each other in every class. You leave feeling relaxed, refreshed and energized.
Perfect class for Yoga teachers, psychologists, parents, caregivers, and anyone who helps others...everyone.

Receive a Reiki 1 book. CE Credits.$325 Sign up or call 973-966-1400
More about Reiki, our Reiki Training, Testimonials, and Janet website

Be Your Own Guru- Monday nights Oct. 7+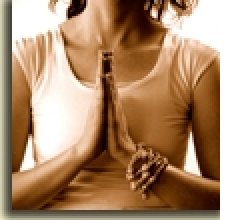 Are you ready to move into your personal, spiritual mastery and learn how to live it more each day no matter what is occurring?

Deepen and enhance your spiritual, healing, and practical life. Grounded advanced level teachings that everyone can embrace, practice, and enjoy.

You can learn to live your true self – body and soul – the one who knows and acts from inner wisdom instead of ego.

In this series, you will learn to look inside instead of continually looking outside for answers, responsibility, and purpose. And you will learn to release patterns, blocks, and interferences so that you can be your own Guru-True Self-Master.

Janet has been teaching advanced spiritual and healing mastery and journeywork for almost three decades and has lived it for 52 years. Bridging many traditions, Janet brings you to your center, truth, and love.

Each class will focus on one truth, a set of teachings, and a powerful practice to work with and build on. Each full hour class stands alone and progresses as well. Join Us. Sign up here
Location Studio Yoga Madison, NJ 7-8 PM

Advanced Timeless Soul Healing 10/26-27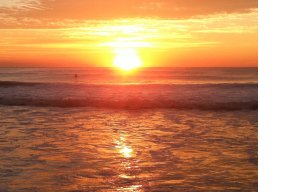 In this advanced class, we explore our soul lineage and learn to heal us for all time. Past lives and this life all hold keys to our healing and open up our soul's purpose in all incarnations and experiences.

This is a powerful practice that awakens the ability for immediate healing on simple and complex issues in our life and assists us in achieving wholeness, knowledge, and confidence to be who we are now.

This advanced level of work is open to all who have taken the Soul Shamanism basic class and are practicing this work and connection. If you have not, be sure to refresh it and begin again in preparation for this class. Reach out to me for support if needed.

Such a profound practice and a great way to learn a deep practice that heals immediately and for all time.
Prepaid discount $365. By 9/27. or full payment of $395 is due 10/17. $425.00 after.

This will be a smaller group allowing custom support during the weekend. I learned this work directly from a teacher from this lineage, and it is a significant part of my practice with clients and myself. We have moved this to a local location instead of a retreat.

This practice is a direct healing tool that goes to the origination of the issue or concern and heals the soul lineage from all time and space. Location near or in Madison will be announced.

Remote & Advanced Healing Reiki 2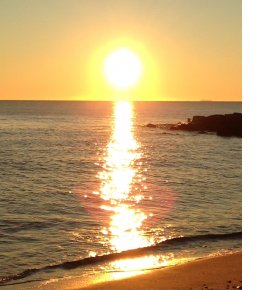 FINAL DATES ARE DECIDED ON WITH ALL OF THE STUDENTS WHO JOIN US. LET ME KNOW OF YOUR INTEREST TO DETERMINE DATES ASAP.
Learn distance and hands-on healing methods learning to work with Reiki symbols, scanning, reading and healing. We gain a deeper awareness of the energy, healing tools, and ways to make healing changes in all areas of our life and with others. Learn through experience throughout the class.
Usui Reiki 2 Practitioner Certificate, book, recording. Day. 4 Tuesday evenings allows students to practice and become proficient in healing with all methods taught.
• Receive Reiki 2 sets of Attunements
• Learn Reiki Symbols, how to draw and use in sessions.
• Learn how to scan and perform distance healing in six ways to send healing to others, groups, events, self and more.
• Learn to heal the past, present, and future.
• Heal issues, bless people, deepen healing, focus on healing places.
• Work with crystals, meditations, and guidance.
• Use Reiki for mental and emotional healing and positive choices.
• Homework in between classes to practice on other students at a distance.
• You also practice using the symbols and teachings in your own life.
• Ethics and how to work with clients.
Prepay $395., $430. after. Includes a handbook, certificate, and recording of the class. CE Credits available.
12-15 hours depending on number of students attending class.
Credit Cards; www.PayPal.me/JanetStraightArrow
Checks to Janet StraightArrow, 39 Greenwood Ave, Madison, NJ 07940
Janet StraightArrow is a Reiki Master, Shaman, Teacher, Healer, and Sage. Janet's Energy Medicine training is Healing Touch, Reiki Master, Shiatsu, Shamanism, many energy pieces of training from traditions around the world. Janet's experience is in 25 years of private practice and 23 years teaching Reiki and other energy medicine traditions.
More about Janet on our website
and our Reiki Program
Why Remote-Distance Healers Training?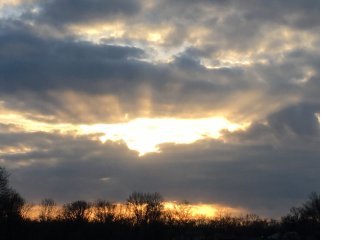 Would you like to read people, situations, and do healing, Shamanic work, land clearing, coaching and more, with confidence, at a distance? Learning to perceive and heal and help people from a distance is an incredible skill to develop and gift to use in all areas of healing, coaching, teaching and life. Medical Intuition begins to be developed with this class.
In our Reiki 2 class we develop this skill over weeks and take it farther in our Reiki Master Training. I am considering teaching this skill separately in our next phase of classes. I find that some healers and Reiki Masters were not taught this skill in a way that builds confidence, or at all. Join us this fall in Reiki 2 for this, or stay tuned. Happy September. Janet