We are between two significant events in the wider culture. A few days ago we marked the 18th Anniversary of September 11th and next week, on September 20th, we will witness a youth-led-world-wide climate strike. In both cases, we take a somber journey into our story of loss and of vanquished life, the first of our sisters and brothers and the second of our planet.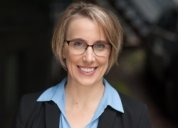 "The house is on fire" has become one of the rallying cries around climate concerns, a phrase which has all too many parallels with 9/11. Young people calling older generations to account can be a hard word to hear just as it was with Jeremiah, one of our ancient prophets who found the courage to bravely ask "why are we chasing after worthless things?"
I find this to be a timeless question, perhaps one that has spoken to every generation ever since Jeremiah first uttered them.
Ever onward,
Pastor Kelly
Sunday, September 22
During worship on September 22, we will be installing Rev. Kelly as the Transitional Pastor and the new Council in their leadership positions.
After worship, stay for "Clipboarding!" During Hospitality Hour, you'll have an opportunity to sign up on the oooofficial clipboards to:
Host Coffee Hour

Serve as a Liturgist during worship

Make a suggestion for the Third Hymn Project
Sunday, September 29
Blessing of the Animals returns to Alki UCC
Mark your calendars ... details to follow


From the Outreach Team:


How to help recovery in the Bahamas

Church World Service (CWS) was one of the first organizations to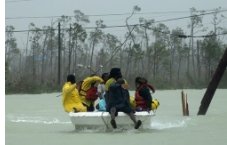 respond with life-giving aid after Hurricane Dorian hit the Bahamas. It is estimated that more than 70,000 people have been left homeless.
Our CROP WALK on Sunday, October 6 supports the efforts of CWS in the Bahamas and around the world.
Be a part of the global effort to bring disaster relief and fight hunger!
Sign up here to walk, sponsor or donate directly to our Alki Team.
— Cinda Stenger
Fall Choir Workshop Recap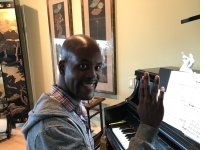 The 2019 Fall singing season for the Alki UCC Choir kicked off with an energizing and engaging day last Saturday. Verona Ryan's always-welcoming home was filled with singers and food.
Happily this year, we welcomed Pastor Kelly to share her insights and vision with us as the foundation for our day.
Besides a time to sing through anthems and eat potluck lunch, the choir workshop is increasingly a richer time for all members to be together. We connect more deeply in small groups to share and refresh our overall commitments to each other and the reasons we sing. The shared values identified include being part of a supportive family in a stable environment, a safe place for spiritual and musical expression.
The workshop is the first of four times during year when new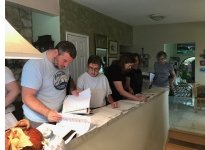 members can start right off with us, together, on new music. Check the list below.
This fall is busier than ordinary with new outreach projects and preparations for the 2nd Annual Christmas Concert, The Gift, for the community. Mark your calendar for Sunday, December 15.
— Jane Gunwaldsen
How to Become a Member of the Alki UCC Choir
Led by Marshan Goodwin-Moultry, Alki UCC's Minister of Music
(pictured at piano above)
There are four opportunities each year for you to join the church choir
• First Sunday in November, when we begin rehearsing for the Christmas community program in December 15
• Winter workshop in January
• First Sunday in February, when we begin rehearsals for Easter
Please consider becoming a member and we'll look forward to seeing you on November 3 and getting to know you. Our regular weekly rehearsals are Tuesdays at 7:00 pm and Sundays before worship. Extra rehearsals are scheduled to prepare for Christmas and Easter, as noted above.
Contact Jane Gunwaldsen or Cindy Ogasawara if you have any questions!
Friday & Saturday, October 18 &19
Shalom UCC in Richland, WA
Weaving Together to Win:

Progressing from Value Statements

to Concrete Action


We read and study, discuss and learn…but how do we create change? Join your regional UCC conference to explore this new way of weaving. We will listen, share, discern and leave with a plan for concrete change to address systemic problems in specific, actionable ways.
Register by September 30 for a $15 discount.
To register for childcare, e-mail pncucc@gmail.com by September 30.
Our Wider Community:


Getting Out and About



Bear Witness: Injustice at the Border
Presentation by photographer/writer David Lynch
Sunday, September 15 at 7:00 pm
University Congregational UCC, 4515 16th Ave NE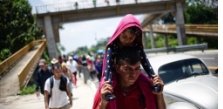 David's presentation is based on his recently published book, "Before the Border, the Caravan Series, A Work in Progress from the Migration Project."
David notes: "Thousands of people from Central America have walked away from their homes, some desperately seeking asylum and safety in the US, others searching for economic opportunity. Together they march toward an uncertain future."
Migration: An Act of Courage
Wednesday, September 18 at 6:00 pm
First United Methodist Church
180 Denny Way, Seattle
Join us to honor our shared humanity, listen to stories from our
southern border, and stand in solidarity to celebrate the courageous and life-altering act of migration.
You'll leave with an understanding of the risks and realities of living undocumented in Washington State, and specific actions you can take to support our migrant, immigrant, and refugee friends and neighbors. The event includes a short film, music and art, and is suitable for the whole family. Details here.
Seattle Climate Strike
Friday, September 20 at 9:00 am
Cal Anderson Park in Seattle
Youth around the world have been striking for their right to a healthy future, and they are calling on all of us to join them. Be a part of the global Climate Strike/Walkout Day, led by young people everywhere.
Details here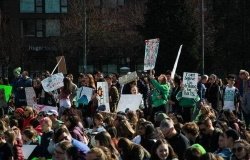 Seattle International Day for Just Peace
Saturday, September 21
3:00 to 5:00 pm: Madrona Playfield
5:30 to 8:30 pm:
Madrona Grace Presbyterian Church
832 32nd Ave in Seattle
A community event and educational pan on militarism in communities at home and abroad, featuring experts from impacted and oppressed communities Details here
People's Town Hall on Nuclear Weapons
Sunday, September 29 at 2:00 pm
The Great Hall
1119 Eighth Avenue in Seattle
Details here
Prayers:
Don Peterson, who is back in the hospital after suffering a fall.

Jeff Jolly, recovering at home from back surgery last Monday.

For those grieving the recent death of a loved one:
Larry Gill, the family and friends of Ruth Okada; family and friends of Shelley Webster, Kathy Herigstad and family, Amy Young and family, Lesa Henry
Recent hospitalization, illness and other concerns:
Jim & Bev Connor, John Kinsman, Dayle Banks, Lois Constantine, Kathy Herigstad's sister Jackie, Jan Cochran
For home bound members/friends of Alki UCC: Doris Colbert
Wider World:
Prayers for all those affected by Hurricane Dorian, especially those in the Bahamas who suffered incredible devastation; prayers for fewer guns, for all victims and those affected by gun violence; for all those affected by the increasingly cruel and inhumane US immigration policies imposed by the current administration; victims and survivors of extremist violence around the world; migrants seeking refuge around the world, and for those who are trying to help them. The rest of the missing schoolgirls kidnapped by Boko Haram, who remain in our hearts as long as they remain missing. The hungry and homeless, the ill and the addicted, the lost and the lonely; the unemployed.
Worship
This Sunday,
September 15
at 10:00 am

The 15th Sunday
after Pentecost
Scripture: Jeremiah 2:4-13
Color: Green
Liturgist:
Jane Gunwaldsen
Church School This Sunday
Sunday school is in session this Sunday, September 15 for all kids ages 5-12 ... or anyone who wants to see what goes on in Room 22.

Teachers and helpers are needed.
To adults hankering for time with children, please contact Julia Peeler 206/595-2059 or Julia Chase 206/935-9511.
Join the Alki UCC Team on Sunday, October 6 for the Seattle CROP Hunger Walk ... which begins and ends right at our front door!

You'll enjoy a fun, family-friendly walk along Alki Beach to raise funds and awareness. Register online here to join the Alki's UCC team.
Can't walk on October 6? No problem ... You can be a team sponsor and support our team from the comfort of your own home. Every donation helps end hunger and save lives! Donate here.
Help us reach our goal of 25 walkers and $2,000 raised!
Questions: Shannon Peterson at shannonpete@yahoo.com or (206) 351-3452
Church Council & Ministry Teams
Ministry Teams ...Send your announcements to the Church Office by Tuesday for Thursday publication.
Faith Formation
Sunday, September 15 after Worship
Caring Community/ Fellowship
Monday, September 16
at 6:30 pm
Verona Ryan Home
Stewardship
Sunday, September 29 after worship
Music & Worship
2nd Sunday of the month
after Worship
Worship & Logistics
2nd Sunday of the month
after Worship
Our Faith Formation Team is looking for ideas of how and when our children are involved in worship, ministry, and service.
FF meets after church this Sunday and invites all with ideas and questions about growing our faith with kids.
See you after coffee hour. Thank you.
Julia Peeler for
Andrea Saunders
FF Ministry Team Representative
Council Meeting
Wednesday,
September 18 at 6:30 pm
Fall Recycle Roundup at Fauntleroy Church
Sunday, September 22
9:00 am to 3:00 pm
Fauntleroy Church
Parking Lot
9140 California Avenue
FREE recycling of selected electronics and appliances.
Check out the list of approved items posted on Narthex bulletin board.
Six Session Study of Anti-Racist Prophets
at Admiral Church
Sundays, October 13 to November 17
1:00 to 2:30 pm
Led by Pastor Andrew Conley-Holcom
Gather weekly to discuss the intersections of Hebrew prophets' calls to reject idolatry and modern prophets' calls to dismantle whiteness and white supremacy
Admiral Church
4320 SW Hill St
Retistration/info here
Items of Interest from Around the Internet

Click on the big, blue donate button above to learn how to donate by check or a secure online credit card donation.