Conscious Discipline® Workshop for Educators

---

Last chance to register, the deadline is September 25th.

This will be a full-day introduction to Dr. Becky Bailey's trauma-informed, evidence-based, Conscious Discipline program. Conscious Discipline is a transformational social-emotional learning and classroom management approach.

Developed by a teacher for teachers, the philosophy of Conscious Discipline emerged after years of working with children and experiencing the challenges of a broken system full of hurting children and frustrated adults. The methodology and best-practices of Conscious Discipline offer a different – and proven – pathway to transformation.

Based on participant interest, the intention is offer a two or three-day intensive training at a later date for schools that plan a school-wide implementation of the Conscious Discipline approach. This introductory workshop is an opportunity for schools to learn about the program and methodology before making that decision while also providing participants with preliminary skills and strategies to use in their classroom.

Date: Wednesday, October 2, 2019
Time: 8:00 (registration), 8:30—3:30
Location: Town & Country Resort, Gorham, NH
For: Teachers, principals, counselors. The emphasis will be on the early elementary grades, but all educators are welcome.
Cost: Free participation for school districts with full or associate

membership in NCES

.
All others, $49 (originally $95). Lunch provided.
Registration: ncedservices.org/cdreg or calling 603-466-5437 M-F, 8:00-4:00.

Download the flyer.



---
The Role of the Paraprofessional in Trauma-Sensitive Schools: 4-evening series with Cassie Yackley
Trauma-Informed Care (TIC) is an approach which assumes that an individual is more likely than not to have a history of trauma. TIC recognizes the presence of trauma symptoms and acknowledges the role trauma may play in an individual's life. School systems are becoming increasingly aware of the prevalence of adverse childhood experiences in the lives of today's students and its impacts. Building trauma-sensitive schools with trauma-informed staff offers the most promise for success of these students.

You are invited to join paraprofessionals from across the North Country to build your foundational knowledge in trauma theory, attachment-based supports, and relationship-based interventions.
This professional development will help build your competence in being a trauma-informed practitioner.

Developing "trauma-competence" requires a deep understanding of the neurodevelopmental disruptions that occur as a result of traumatic experiences. Paraprofessionals play an important role within school systems. Your skills and strategies can promote resilience and recovery. This series will build your core knowledge and prepare you to employ trauma-sensitive approaches within your role as a paraprofessional.

Dates: Monday evenings, 11/4/19, 12/9/19, 1/13/20 & 2/3/20 from 3:30—6:30 PM

Participation eligibility: Paraprofessionals employed in the NCES service area are invited to attend.

Cost: Free for paras in SAUs 3, 7, 9 (Jackson only) 20, 35, 36, 58 (Stark/Stratford), 68, 77 & 84. For others, as space allows, you may attend for $25/session.

Location: NCES with remote sites via Zoom to Lisbon and Stratford.

Registration: Online at ncedservices.org or by calling 603-466-5437, M-F between 8:00-4:00

About the presenter:





Cassie Yackley, Psy.D., has spent more than 25 years committed to understanding and effectively addressing the impact of traumatic/adverse experiences on children, caregivers/families, and systems. She brings together recent discoveries from developmental neuroscience, attachment, implementation science, and reflective practice to help audiences develop skills of relationship and self-awareness in ways that transform improve outcomes for students.


Download printable flyer.
---
Lesley Institute for Trauma Sensitivity (LIfTS) --
North Country Cohort
NCES is excited to announce, working in partnership with Lesley University, that the graduate certificate program, Lesley Institute for Trauma Sensitivity (LIfTS), is being offered in Gorham, NH for a northern NH cohort. The four graduate level courses (3 credit each) will be offered as weekend courses with some online follow-up and assignments.

To advance the development of trauma sensitive environments, LIFTS works to help educators understand the dynamics of acute and chronic trauma, its adverse effects on learning, and how trauma sensitive schools can benefit all children. The graduate certificate program in Trauma and Learning is comprised of these four 3-credit courses.





Course 1. The Impact of Trauma on Learning
Instructor: Anthea Lavergne
Dates: November 1, 2 & 3, 2019
This course examines the impact of traumatic experience on student learning (both academic and social / emotional) and provides a structured approach to individual and school wide interventions. The biological, environmental, and sociocultural aspects of traumatic experience will be presented, and participants will analyze the effects of their work with students impacted by trauma on their own well being (secondary trauma).


Course 2. The Impact of Trauma on Learning: Classroom and Student Supports
Instructor: Joel Ristucci
Dates: November 15, 16 & 17, 2019
Trauma affects self regulation, social skills and a child's sense of health and well being, along with interfering with more traditional academic skills that require language, memory and executive function. This course will address ways to promote these non-academic and academic competencies for students impacted by trauma, including which competencies can be incorporated into the learning flow (as they benefit all children) and which are best taught with an individual support plan.


Course 3. The Impact of Trauma on Learning: Creating Trauma-Sensitive Schools
Instructor: Tara Rossi
Dates: January 24, 25 & 26, 2020
This course is designed to expand knowledge of trauma, its impacts, and the process for building trauma sensitive environments through examination of the underlying change theory, processes, and tools needed to establish trauma sensitivity. Participants demonstrate their understanding by either developing a plan for guiding the creation of a trauma-sensitive school or conducting research grounded in trauma-informed inquiry.

Course 4. The Impact of Trauma on Learning: Action Research and Seminar
Instructor: Dr. Sal Terrasi
Dates: April 3, 4 & 5, 2020
Students demonstrate their understanding of the attributes of trauma-sensitivity by working together to design and conduct research that assesses the outcomes of efforts to improve trauma-sensitivity in classrooms, schools, or other learning environments.


The cost of the program (12 credits) hosted by NCES will be $2,600/person for staff from NCES full-member districts ($3,250 for associate members, $3,640 non-members). This includes texts, refreshments (Friday evening and weekend mornings) and light lunches (Sat/Sun). Format of the sessions will be Friday evenings,

approximate times

of 4:00—8:30 PM, Saturday, 8:00—4:00, and Sunday 8:00—2:00 with online participation and assignments to follow. In order to bring the program to the North Country, we must have a full cohort for each course. This means participants must commit to all 4 courses and payment will need to be made upfront.

There are no prerequisites for the courses, but a graduate level reading and writing ability is required for the assignments and presentations.

Register: ncedservices.org/lifts

or call 603-466-5437.

---
Computer Science Series for Middle & High School Educators

The computer science opportunities in New Hampshire are growing quickly. Participants will explore how to prepare their students for the growth in CS related aspects of many career fields. Computer science educators, those potentially interested in becoming CS teachers, ELO/Internship coordinators, those interested in workforce development, school counselors, business/entrepreneurial teachers, and other middle/high school content area teachers who are interested in how computer science connects to their subject area are all invited to attend.

Session #1 - Tuesday, October 22, 2019 from 4:00 - 8:00
We will discuss what the story arc looks like for students wanting to get involved in CS, including: requirements, typical starting salaries for career tracks, and unique paths to the workforce. We will look at how to bridge early middle school curriculum with high school curriculum and then onto connecting to workforce opportunities.

Session #2 - Tuesday, November 12, 2019 from 4:00 - 8:00
The main topics of this session will explore big data, artificial intelligence, and other CS careers beyond game design and programming. We will hear from industry leaders about future vision and opportunities for these computer science fields within NH and/or New England.

Session #3 - Tuesday, December 10, 2019 from 4:00 - 8:00
Cybersecurity will be the main topic of this session. We will share resources for integrating cybersecurity topics into your curriculum as well as explore career opportunities in this realm. A panel of cybersecurity experts will join us for this session.
During this final session, we will look at next steps on how we, as educators, can evolve our classes and culture to excite and prepare students for the digital aspects of all future jobs.

Location: NCES, Gorham, NH

Cost: Free, light dinner provided. Registration is required.

Note: Participation is intended for the series, but you may select individual sessions if you wish.

Register: Online at ncedservices.org/csnorth-fall2019 or by calling 603-466-5437, M-F 8-4.

Download flyer.



---
Polly Bath: Teaching Social Skills is an All Day Event!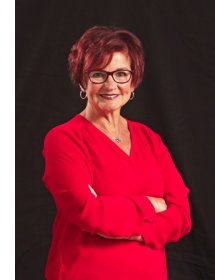 Polly Bath will keynote the 2019 North Country Regional Professional Development Conference on October 11th.

When a student gets in trouble in school it is invariably because they did not have the social skills to handle what was facing them. Instead of teaching social skills as a separate curriculum, Polly Bath uses teachable moments in the classroom, hallways, and lunchroom to teach students the social skills and good manners they need to be successful. She unravels the typical school day and classroom, exposing the countless times students are called upon to have good social skills, including in the academic setting.

Discover the embedded social skills requirements in the average classroom that can make the socially unskilled, but academically prepared student look as if they do not know the lesson, or don't know the material well enough to complete an academic assignment, when they do.

In this keynote, liberally spiced with Polly's signature humor and stories, she guides the audience to a new way of helping kids improve their behaviors by helping them build their skills on the spot–right when they need them.

Everyone will leave with "take-homes" pertinent to their own age group to directly impact classroom success and behavior.

Date/Time: Friday, October 11, 2019 from 8:00 - 3:00
Location: Berlin School District Auditorium, Berlin, NH
For: K-12 educators.
Cost: SAUs 3, 7, 20, 35 & 68 and Canaan, VT are fully participating and staff from those SAUs do NOT need to register individually. For all other SAU staff, the registration fee is $95/person for staff from member schools and $125 for others (includes lunch).
Registration for non-participating SAU personnel only: Contact Lisa Nadeau at lisa@ncedservices.org

---
The New Hampshire Department of Education and Demonstrated Success have partnered together to offer webinars and workshops to assist New Hampshire schools in analyzing and using data more effectively. To learn more about these webinars or PD offerings, visit the Demonstrated Success website.

NH principals and instructional/curriculum administrators, if you are interested in having a school team work with Demonstrated Success to view data and identify instructional areas to focus on, there are opportunities to convene regional teams for in-person support. To request support, email support@demonstratedSuccess.com.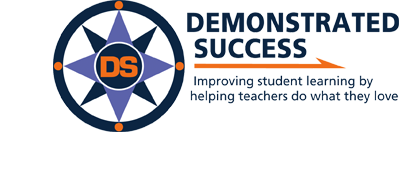 ---
QPA in Lincoln and other locations across NH
Invitation to tour the Northern New Hampshire Correctional Facility Special School District
The mission of the Community Corrections branch of the NH Department of Corrections is to provide education, training, skills, recreation, and personal development opportunities, which encourage positive work habits, promote pro-social behaviors and prepare offenders for re-entry to the community.

On Friday, November 15, 2019, the teachers at the Northern NH Correctional Facility's (NNHCF) Corrections Special School District, in collaboration with the Family Connections Center and Correctional Counselor/Case Managers, would like to welcome fellow educators and other interested professionals from around the North Country to visit the Education/Programs wing inside the Berlin facility.

Along with a tour of the Education/Programs wing, attendees will be provided with an overview of educational opportunities provided to individuals while incarcerated at the NNHCF.

If you like to attend to learn more and have an opportunity to talk with the Corrections Special School District, Family Connections Center, and Correctional Counselor/Case Managers, please contact Joy Burrill by October 11, 2019 at joy.burrill@doc.nh.gov

---
Androscoggin Valley Education Collaborative Launches Website
School administrators, teachers, school board members, and regional educational partners have formed Androscoggin Valley Education Collaborative (AVEC) to work together to advocate for successful students in the Androscoggin Valey region. A steering committee is leading the effort with members from Berlin School District (SAU 3), SAU 20 with Gorham Randolph Shelburne Cooperative School Board and Milan School Board, White Mountains Community College, and North Country Education Services.

The goals of AVEC are:

Expanding opportunities for Androscoggin Valley students through collaboration between SAU 3, SAU 20, and White Mountains Community College
Promoting state legislative action to create a fair funding structure for education.
To learn more about AVEC's efforts and upcoming events, visit aveccollaborative.org



---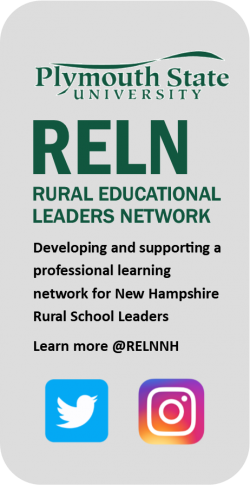 ---




Grant Seeker Information Session for the

Neil and Louise Tillotson Fund



Wednesday, November 13, 2019
10:00-11:00
Weeks Memorial Library

Learn more


---


Current job openings in the North Country include:

Behavioral Health Interventionist for SAU 36
Learn more at TeachNorth.org




---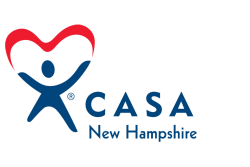 Court Appointed Special Advocates (CASA) of New Hampshire recruits, trains and supervises volunteers to serve as advocates for abused and neglected children in the New Hampshire court system.

For more information, contact North Country Outreach Coordinator Lucie Remillard at 752-9670 or lremillard@casanh.org.




---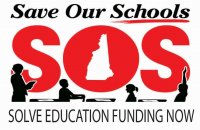 Want to learn more about education funding in NH?

Reaching Higher NH has a series of articles that explains different aspects of the issue.

Advancing NH Public Education has several articles on education funding as well.

Follow the Save Our Schools page on Facebook.

Sign up for a weekly email update from the School Funding Fairness Project here.




---


Granite Guarantee:
Tuition-Free College

The Granite Guarantee is a financial aid program that makes college possible for qualified first-year and transfer New Hampshire students by covering the cost of tuition for up to four years.

Learn more about the Granite Guarantee process at participating schools:
or learn more about the program through the University System of New Hampshire or by calling 844-309-3855.




---






Foster Care: Short-term and Long-term Families Needed



It is probably not a surprise to hear there is a need for foster homes in the North County area for children of all ages and sibling groups. However, did you know there are foster care opportunities for short-term care and providing respite - like fostering only on weekends?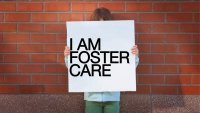 If you've ever thought about becoming a foster parent, please act now. You decide what you can handle. If you'd like to learn more about the foster care program, contact Linda A. Pivin at (800) 972-6111 Ext. 28326 or (603) 752-8326 or LINDA.PIVIN@dhhs.nh.gov or visit the NH DHHS webpage on Becoming a Foster Parent.





---


Coos Adult Learner Services offers small group instruction in basic reading, writing, math, English for English Language Learners, and preparation for the HiSet exam.

Services available in Berlin, Colebrook, and Lancaster locations. The program serves all of Coos County.

Volunteer tutoring opportunities as well.

Call 603-752-1927 to get started.



---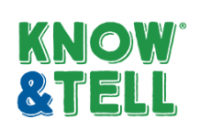 Protecting children is all of our responsibility. The Granite State Children's Alliance, New Hampshire's network of Child Advocacy Centers, served 2,359 child victims of abuse last year. But with only 10% of victims reporting, we know there are 21,231 child victims still waiting for help. Know & Tell is a new public responsibility movement to educate Granite Staters to KNOW the signs of abuse and TELL responsible authorities.






---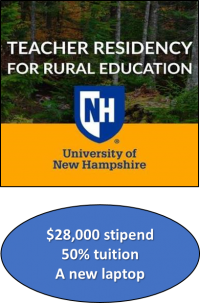 ---
NCES Online Professional Development L

ibra

ry & Educational Student Texts


Want to enhance your ebook collection?

Check out the hundreds of educational ebooks available to NCES member schools:




---




School Resources About Military Families



There are many resources available to school personnel who are working with military connected families including the NH National Guard. Visit the Clearinghouse for Military Family Readiness at Penn State's Applied Science Research Center for more information.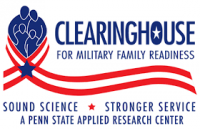 ---





Help support NCES' mission



With your tax deductible donation, you are invited to support NCES' mission of:

Being a leader in providing professional development and educational services,
Facilitating partnerships and fostering collaborations that benefit member schools,
Advocating for resources for teachers and students, and
Continuously creating opportunities that enhance education in the North Country.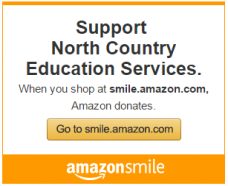 Contact Information
North Country Education Services
300 Gorham Hill Road
Gorham, NH 03581
ncedservices.org
603-466-5437
nces@ncedservices.org
NCES is an equal opportunity employer and provider.