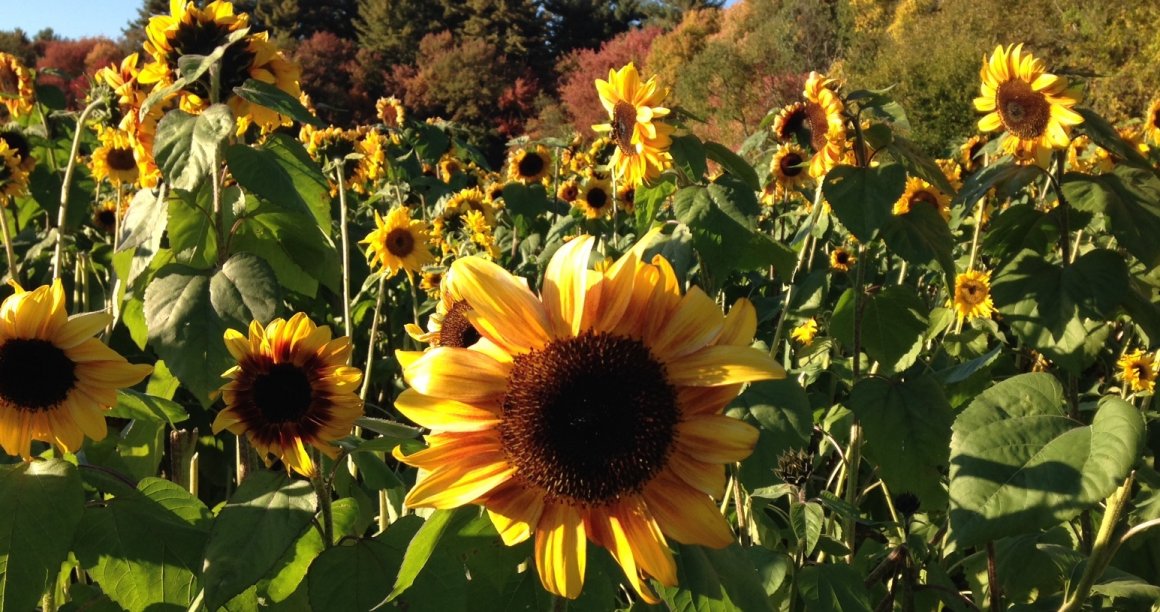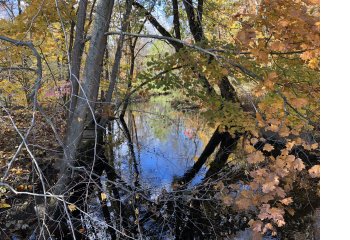 "May we continually harvest the gold inside of us. Fall in love with possibilities, opportunities, and the positive present." Janet StraightArrow Be The Medicine

Dear Friends,
We are at a major shift point. Collective planets that were retrograde are moving direct. Leaves are turning, days are shorter, back to work and school, its time to get things done.

Fall is the season of harvest. As the planet Saturn turned direct this week, it supports all of our growth and hard work towards manifestation.

Saturn supports our structure and all of our actions. If we are in alignment with our best, we are carried forward. If we have not supported our best self, it will challenge us in order to help us make correct choices to live our highest potential.

Words create. In every moment our body and spirit hear what we say and we harvest what we create with our thoughts. Good, bad, happy or sad, we co-create our reality with our words, beliefs, and intentions.

Our world changes immediately with our attitude. When we know this, we can be proactive in what is unfolding in our life. Pay attention to keep our thoughts and words to what we want in our life. Being positive and productive is possible when we focus our attitude in that direction.

When we are feeling "off", it is helpful to stop and listen to our internal dialog. The most prevalent thought process that creates suffering is judgment of self, and others. Any negative thoughts or beliefs create that negative reality. In a world where we are supposedly born "sinners" we cannot easily wrap ourselves around our goodness and divinity.

Letting go of judgment allows us to lighten up and look inside to decide what we want to create a better dream of who we are and what we choose to live. Imagine a positive reality that supports you. The Universe always follows our lead.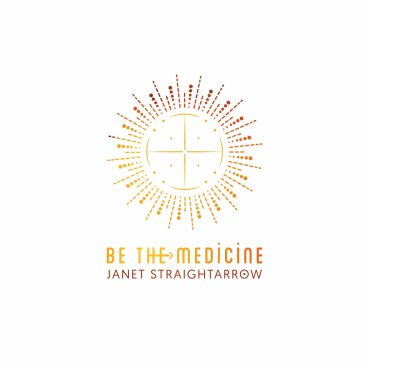 The most powerful focus of Be The Medicine is to continually look inside of us and discover who we are and manifest our best self and life in every aspect of our being.

It is a joy to be a midwife of this process for people. Having lived this for over five decades, I can perceive what can assist you in your behalf.

As we realign us with our whole self and potential we bring it into the worldly experience.

Face Everything And Relax, is a great re-framing of the meaning of the word fear. When we see and know the truth, then we can do what it takes to manifest or release what no longer serves.

True power is knowing our strengths and living them. We can all have the best in our life. To focus there is the first step, and then stay on that track.

Join us for a class or a session to discover subtle and real ways to enjoy the life you want and live it fully each day. Each teaching and practice offers a direct experience of our true self and all of our possibilities. See coupon below for new location discount.

The truth sets us free and it's fun to be happy, healthy, and able to respond productively in all aspects of our life and health.

Enjoy the Harvest Celebrations and Festivals of the Season.
Always in Love, Janet StraightArrow

"Its all in the choosing. I was raised that the word can't, is not a word. The word is, I choose. This powerful truth has over lighted my entire life. Instead of saying can't, I take control of my choices. Often I discover that I do not want to, or I choose not to, instead of can't. This puts the power of choice into all areas of my life, and centers me in me, taking full responsibility. Life-works, when we work with it. Note what you are choosing and enjoy empowered living." Janet StraightArrow

Solution to Quieting the Mind

Achieve a Clear, Quiet, Mind 9/25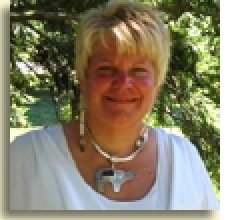 PEACE, JOY, CONTENTMENT, CLARITY!

Thirty-five years ago I was introduced to meditation by a Swami. He said meditation is the key to peace, and a quiet mind. I remember responding inside my head that it would take fifty lifetimes to quiet my mind this way.

My journey and worldwide adventures to accomplish a quiet mind and peaceful heart has brought many pieces together to create this class and teachings. You will experience the world, your mind, and the power of choice in ways that will please you.

It will seem so simple and you enjoy immediate results that go deeper with each experience. Meditation becomes organic as we surrender to the quiet center of us naturally.

Join us at the Brookside Community Church in Mendham, NJ just west of Morristown, at 8 E Main Street, Brookside, NJ 07926, on this Wednesday night at 6:30 PM. Bring a notebook and pens and be ready to learn a unique, simple, direct way to be a peace in a clear, quiet mind.

Bring a donation for this life-changing evening. You can reserve below or come as you can at https://www.eventbrite.com/e/integrated-spirituality-achieving-and-clear-and-quiet-mind-tickets-65007575408?ref=eios

New Location More Beautiful Space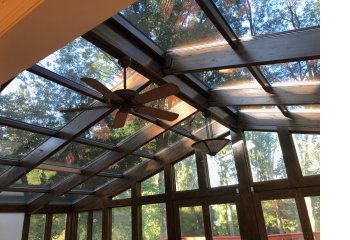 Gratitude abounds as we settle into our new location. I downsized after my daughter Lisa died eleven years ago to heal and write and it is time to fully expand into my life again in all ways. There is so much space inside and out to fully manifest Be The Medicine.

Everything about this move is a miracle. I have been very guided all along the way, and I had to believe and stay positive in order to allow the manifestation. Staying positive made a huge difference. When I felt fear or disbelief enter, I could see an immediate redirection of the energy, and came back to following my inner wisdom and guide.

There finally was a point where I was able to feel completely at peace and allow the best to be, without fear, and it did. I see myself doing wonderful programs here and using Zoom for classes and various video offerings and so much more.

Being in nature close to major highways and easy access fulfills many needs. For me to live in a park again inspires and rejuvenates me daily. I can adapt to whatever is, and now what is, is, awesome.

I am completing my unpacking and and seeing people in person by the end of this week. For now phone and Zoom sessions are great. As always, I am here for emergencies daily.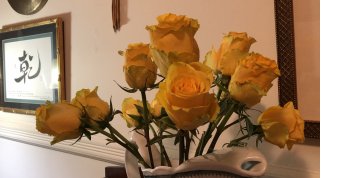 I rescheduled Reiki 1, Reiki 2, Be Your Own Guru, and the advanced Soul Shamanism class when I knew i was moving last month, see new dates below. I had planned to take the last six weeks to develop more programs and specific offerings and will accomplish that beginning next week.

I am grateful this next phase has begun. Preparation for this move has put me to task in living what I teach each day through extreme challenge and change. As always, I am grateful to have this wisdom to keep me StraightArrow on a clear path.

Thank you for your patience in this transition. I look forward to sharing this amazing space that has been provided for all of us. For so long I have felt in a cocoon, this summer I felt like I was being squeezed through a long birth canal helping me refine and let go of whatever did not serve me to allow the new to emerge. This butterfly is colorful and light and ready to fly with you.

I am teaching in several locations and open to bringing unique offerings to other locations as well. The Zoom classes will take us International which has been envisioned all along.

Have a Blessed Fall. Hope to see you in person or remotely.
Please reach out with specific questions or suggestions.

Always in Love,
Janet StraightArrow 973-647-2500 Email
Be The Medicine, Live the Power of You!-website

Be Your Own Guru Series 10/7-11/4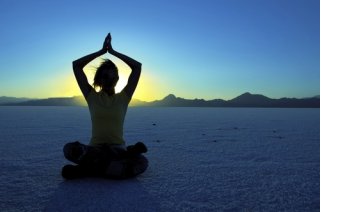 Are you ready to move into your personal, spiritual mastery and learn how to live it more each day no matter what is occurring?

Deepen and enhance your spiritual, healing, and practical life. Grounded advanced level teachings that everyone can embrace, practice, and enjoy.

You can learn to live your true self – body and soul – the one who knows and acts from inner wisdom instead of ego.

In this series, you will learn to look inside instead of continually looking outside for answers, responsibility, and purpose. And you will learn to release patterns, blocks, and interferences so that you can be your own Guru-True Self-Master.

Janet has been teaching advanced spiritual and healing mastery for almost three decades and has lived it for 52 years. Bridging many traditions, Janet brings you to your center, truth, and love.

Each class will focus on one truth, a set of teachings, and a powerful practice to work with and build on. Each full hour class stands alone and progresses as well. Join Us.

Wherever you are on your journey you will receive great teachings and experience that move you.

Location Studio Yoga Madison, NJ 7-8 PM
Sign up for one session or the series at StudioYogaMadison.com
Check out website www.bethemedicine.com for more

New Location Discount
till October 31

10 % off next session. or 3 prepaid sessions for the price of 2

Direct Healing - Medical Intuition

Reiki 2 Advanced Healing Skills 10/16+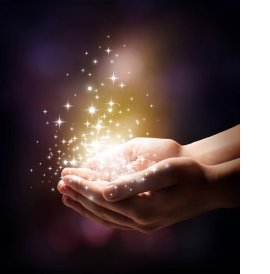 Learn distance and hands-on healing methods learning to work with Reiki symbols, scanning, reading and healing. We gain a deeper awareness of the energy, healing tools, and ways to make healing changes in all areas of our life and with others. Learn through experience throughout the class.

Usui Reiki 2 Practitioner Certificate, book, recording. Day. 4 Tuesday evenings allows students to practice and become proficient in healing with all methods taught.

CLASS OUTLINE
• Receive Reiki 2 sets of attunements
• Learn Reiki Symbols, how to draw and use in sessions.
• Learn how to scan and perform distance healing in six ways to send healing to others, groups, events, self and more.
• Learn to heal the past, present, and future.
• Heal issues, bless people, deepen healing, focus on healing places.
• Work with crystals, meditations, and guidance.
• Use Reiki for mental and emotional healing and positive choices.
• Homework in between classes to practice on other students at a distance.
• You also practice using the symbols and teachings in your own life.
• Ethics and how to work with clients.

Medical Intuition skills are taught as well.

Prepay $395. by 10/1. $430. by 10/15. Includes a handbook, certificate, and recording of the class. CE Credits available.
12-15 hours depending on number of students attending class.
We adjust our schedule to the students attending as we all have work and family obligations. As the students sign up we change the dates and times as appropriate to fit everyones schedule.

Credit Cards
Checks to Janet StraightArrow, 48 Frederick Place, Morristown, NJ 07960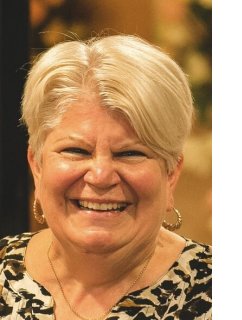 Janet StraightArrow is a Reiki Master, Shaman, Teacher, Healer, and Sage. Janet's Energy Medicine training is Healing Touch, Reiki Master, Shiatsu, Shamanism, and many more energy training from traditions around the world. Janet's experience is in 25 years of private Reiki practice and 23 years teaching Reiki and other energy medicine traditions.

More about Janet on our website.

My focus on complete healing and perfect health began fifty-two years ago when our family doctor told me I would not live long. I did not believe that we had to be sick or in pain, and I wanted to find out how to accomplish this.

I have continuously studied many traditions, modalities, and systems and practices from around the world to find answers, and help others and myself.

In all of the healing classes and trainings I teach, you gain the wisdom and knowledge and experience of my decades of study and teaching and applying it with thousands of people. Plus we have fun learning and working together.

Reiki 2 brings traditional Reiki teachings into great experience and practice with confidence which completely changes your life and ability to heal self and others in powerful new ways.

Timeless Healing Direct Results

Advanced Soul Shamanism Weekend 10/26-27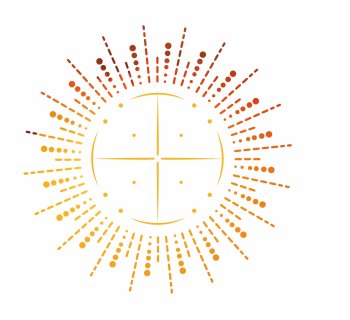 In this profound class, we explore our soul lineage and learn to heal us for all time. Past lives and this life all hold keys to our healing and open up our soul's purpose in all incarnations and experiences.

This is a powerful practice that awakens the ability for immediate healing on simple and complex issues in our life and assists us in achieving wholeness, knowledge, and confidence to be who we are now.

This advanced level of work is open to all who have taken the Soul Shamanism basic class and are practicing this work and connection. If you have not, be sure to refresh it and begin again in preparation for this class. Reach out to me for support if needed.

Such a profound practice and a great way to learn a deep practice that heals immediately and for all time. Students who have studied many traditions are amazed at how complete the healing is. This Siberian Shamanism practice works on levels of mastery with immediate permanent results.

Prepaid discount $365. By 9/27. or full payment of $395 is due 10/17. $425.00 after. Credit Cards
or check to Janet StraightArrow, 48 Frederick Place, Morristown, NJ 07960

This will be a smaller group allowing custom support during the weekend. I learned this work directly from a teacher of this lineage, and it is a significant part of my practice with clients and myself. Location in Morristown area.

This practice is a direct healing tool that goes to the origination of the issue or concern and heals the soul lineage from all time and space.

Learn to heal you and others

Reiki 1 at Studio Yoga 11/9-10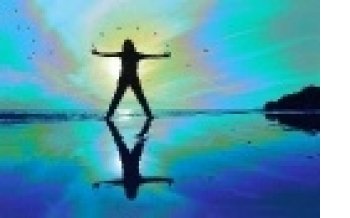 This exciting, comprehensive professional level course offers practical healing and energy work teachings, in addition to Reiki attunements, meditations, and practice, with each student receiving a full healing session.

Learn to Heal you and others with this Ancient practice that is now used in medical systems as well. Janet has been teaching Reiki since 1996 and brings incredible experience, energy, and information to all who attend this class.

PERSONAL. Reiki empowers your own healing abilities. Reiki is used to speed up healing, relieve pain and stress, aids sleep, improve circulation, aid digestion, increase energy and stamina, balance the body, clear negativity, and heighten psychic abilities, aids connection to your higher power and much more! Healing can occur on all levels- physical, emotional, mental and spiritual.

PROFESSIONAL. You will learn how to help heal yourself and others in your life. You are also trained to work with clients if you choose to work professionally. This bodywork modality is a perfect professional enhancement for massage therapists, medical, dental and veterinary practitioners, ministers, psychologists and all who reach out to help people and animals heal. Please come ready to learn and enjoy!

DETAILS. You receive sets of attunements to the Reiki 1 Universal energy which awakens healing in you and the ability to channel to others. We learn beginning levels of scanning and working with chakras and many levels of us and healing. We experience meditations and connections to healing guides. We learn hand positions, intuitive healing and more, along with the Reiki creed.

THE EXPERIENCE. Reiki is a hands-on method of bodywork. Hands are placed on the body or just above the body according to your comfort.
Each student has an opportunity to receive healing and give it as we practice with each other in every class. You leave feeling relaxed, refreshed and energized.
Perfect class for Yoga teachers, psychologists, parents, caregivers, and anyone who helps others...everyone.

Receive a recording of this class and a Reiki 1 book. CE Credits available.$325. Please sign up early, as I am printing the books for the class. Studio Yoga Website or 973-966-1400
See more about Reiki, our Reiki Training, Testimonials, and Janet on this website www.bethemedicine.com