September 2019 Newsletter

For 12 years our newsletter has gone to more than 20,000 Firearms
Collectors,
Enthusiasts, Historians and Professionals Worldwide. We now reprint o
ver 6000 Vintage Gun Catalogs, Books and Manuals from the 1840s to the 2000s
See all the New Additions (scroll down) this month!!
Back issues: you can view the newsletter on our website. For a downloadable copy of our catalog of reprints or manuals this will take you there. Also, we have Interesting downloads at our website. Please forward this letter to your friends.





Most Internet Browsers – Firefox, Edge, Opera etc – have decided to truncate, or cut off, the bottoms of long emails. There is a tiny note at the bottom allowing you to retrieve the rest of the email. Rob and Abby

---------------------------------------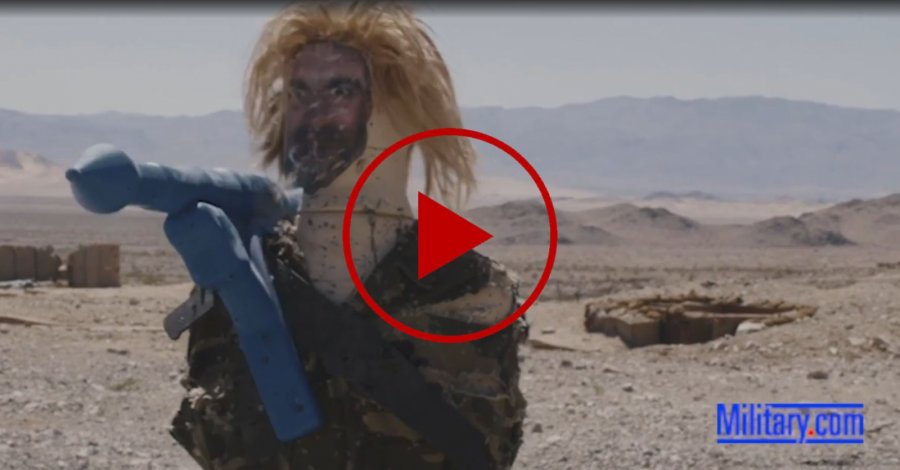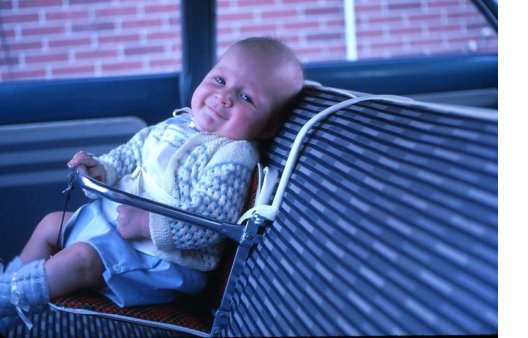 Child car seats save lives, right? Maybe not, according to the authors of a new book, "
SuperFreakonomics

,
" who argue that seat belts work just as well as car seats on children more than 2 years old.
B
est-selling
Freakonomics
was a worldwide sensation, selling over four million copies in thirty-five languages and changing the way we look at the world. Now, Steven D. Levitt and Stephen J. Dubner return with
SuperFreakonomics,
and fans and newcomers alike will find that the freakquel is even bolder, funnier, and more surprising than the first.
---------------------------------------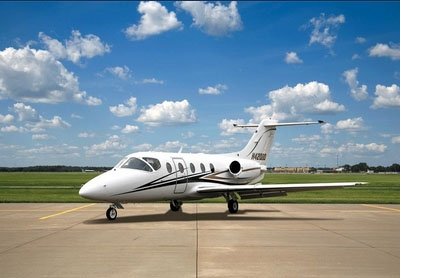 Are you sick of those lines at the airport, waiting to board and then being stuffed into a seat like "spam in a can"? Well, rent your own aircraft for a nominal price. This will give you an idea of what budget for your next holiday:
LIGHT JET: 20 hours for $103,760 all-in (Citation Jet 3, Citation Jet 4, Hawker 400XP and Nextant 400XT)

MID-SIZE JET: 20 hours for $127,760 all-in (Citation Excel & XLS, Hawker 800XP, 850XP, 900XP and Lear 60)

SUPER MID-SIZE JET: 20 hours for $149,760 all-in (Challenger 300 & 350, Citation X, Gulfstream 200 and Hawker 4000)

HEAVY JET: 20 hours for $211,760 all-in (Challenger 604 & 605, Falcon 900, Gulfstream IV, 450, V, 550, Legacy and Global Express)

---------------------------------------

How Safe is Using Your Phone to Pay at the Checkout?
This month we are particularly sensitive to fraud questions, so we thought about credit cars and how safe they are compared to using one of those telephone payment things where you wave your phone at the cc machine to complete the sale. Well, while reseaching that question we came across the lightning video above and this answer to the cc dilemma.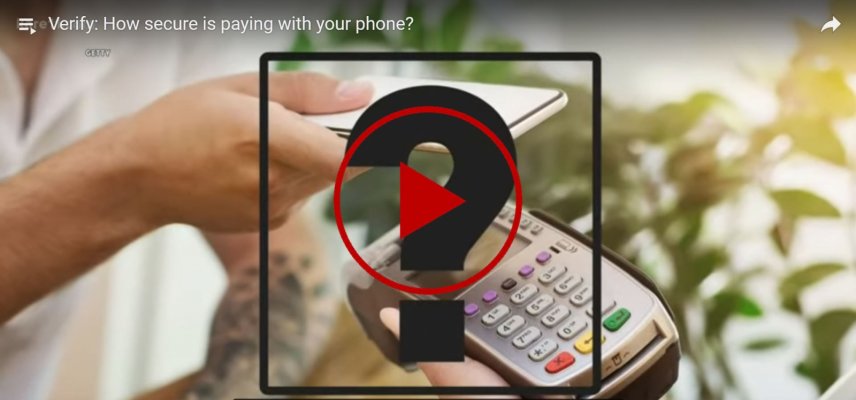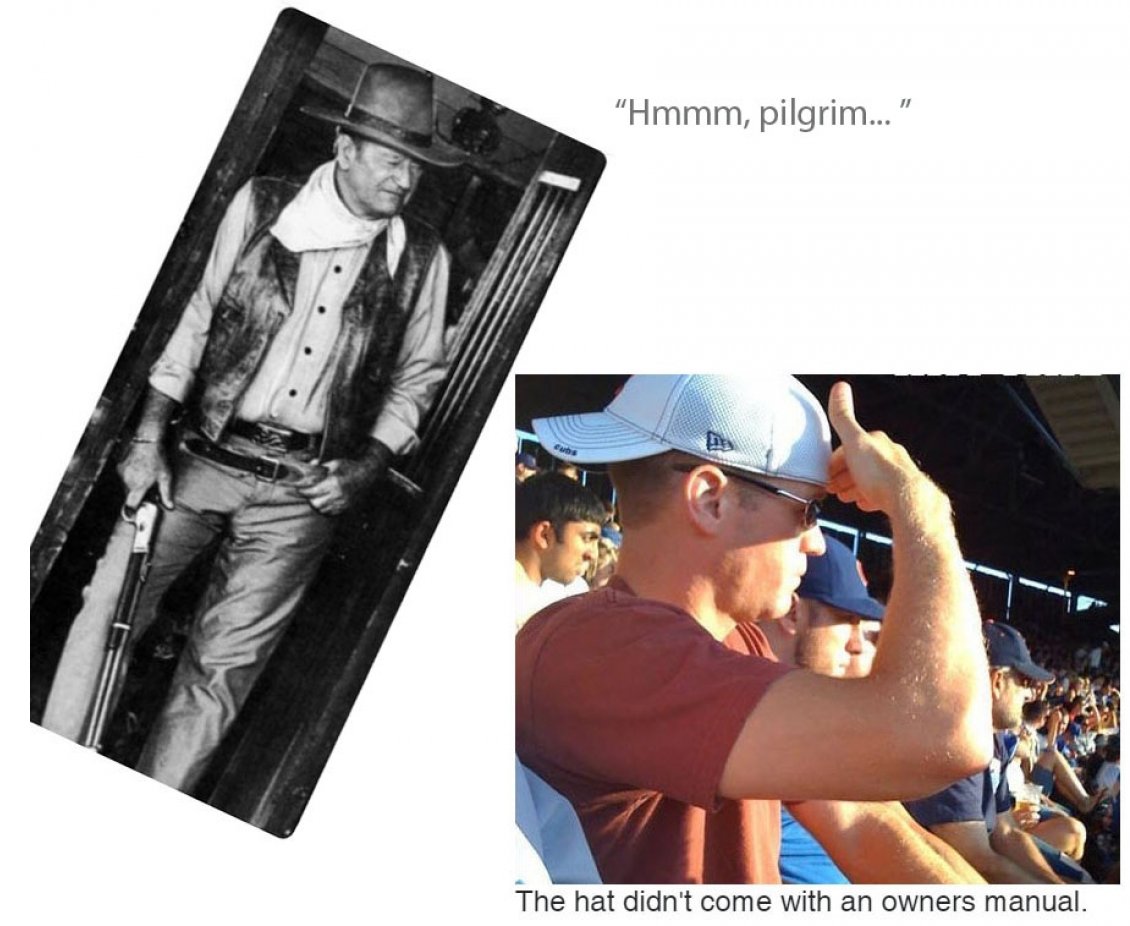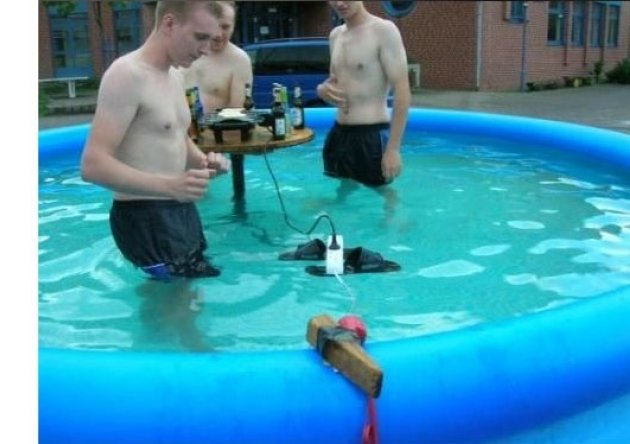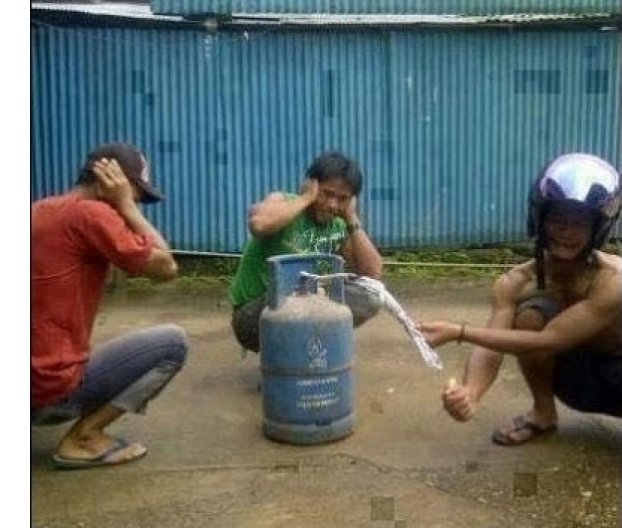 All the contributors who, over the years, have lent us originals, scanned their originals for us and even sent us money for the project are the backbone of what makes us successful.

This month we want to thank Joel Black for sending us a set of original Gun Collector issues. For those who don't know, GC was an early, serious, firearm collector publication. Joel noted that many of the issues contain detailed listings of the Major Brown collection, which were offered for sale by H. G. Young company in New Jersey. The Brown guns are now in many major collections. The index for each issue notes Brown firearms when they appeared. Every serious collector should have a set of these magazines. If you want a complete set of the ones we offer we can print them for you for $140.00 which is less than the per-issue price.


The Gun Collector was edited by G. Charter Brown, Jr. whose father developed modern cost accounting methods and whose Wikipedia biography curiously reads: "G. Charter Harrison was born and educated in England and passed eighth in order of merit in the Anal examination of the Institute of Chartered Accountants in England and Wales..." we're glad we weren't subject to an anal examination before starting our careers, talk about an exhaustive test...

Also:

Saga of a Scam...


(Most Internet Browsers – Firefox, Edge, Opera etc – have decided to truncate, or cut off, the bottoms of long emails. There is a tiny note at the bottom allowing you to retrieve the rest of the email.)


Remember when, as children, we played outdoors with knives and guns? When you had a charge account at the grocery... and the liquor store? Not anymore. Cornell Pubs tries to carry on that legacy with our little business and the firearms community has almost always been honest with us. We mail our publications to people with a bill and, with only a couple of exceptions over the years, we get a check back. It is that sort of an "old-time" way of doing business we cherish in this often disingenuous age. So, with our business built on trust, we were surprised and disappointed when, last month, we became the target of a fraud that, to our great regret, caught a couple of our online customers and friends.

We've always thought we were pretty savvy about all the email and telephone thieves. When we read about them in the paper or watched earnest TV reporters telling a sad tale, we smiled to each other in a knowing manner, confident that we would never fall for such an obvious con. But then it happened to us, we unintentionally aided a Nigerian scum into duping our customers.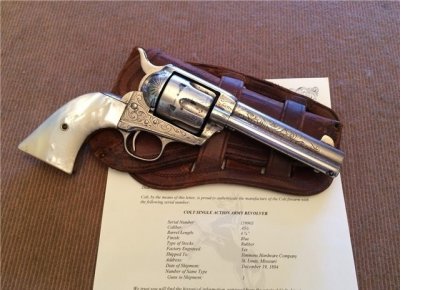 What an unlikely bait for the scam, a revolver. Last month, just before I posted the September newsletter, I got an email "advertisement" for a black powder revolver sent to the email address from which we send the newsletter. This is not a published or readily available email so I assumed

Jordan Thsies, the name on the email, was

a reader. He wasn't a reader and he wasn't

Jordan Thsies either.



The scam was or is simple. The thief sent out emails offering a gun. The mark replied to the email and the hook is set. The thief then, using the name Jordan, replied requesting payment by Paypal Gift Transfer, the money was sent and bam, the money was gone. But then I got in the middle.

I reprinted the advert in the September newsletter thinking I was doing this Jordan a favor. Some favor, it turns out the ad was a fraud perpetrated by a creep in Nigeria called Ahmed Ogunmuyiwa. I hope. with this column, Ahmed will teach us all a lesson. There was no revolver, just the ad accompanied by text and photos apparently stolen from an advertisement posted on Guns International some time ago and, like everything posted does, the ad still lingered on the internet.

Immediately after I learned about my mistake I sent a second "newsletter" explaining the fraud to all 20,000 subscribers but not before a couple of subscribers had sent money to Ahmed.

Ahmed had done a scam before using the same revolver. He seems to have been defrocked by Gun Auction when he tried to sell the revolver there, twice in fact, using different seller IDs. I guess they were on to him, so he had a new idea, he went the email route. By the way, don't worry, Cornell Publications has not been hacked, no data was stolen and everything we do inside our website has not been compromised and is safe.

As I said, the scam was pretty simple, but after the fact, as we looked into it, the situation became more complex, Ahmed is no dummy. He required payment using a Paypal Gift rather than a regular Paypal payment thereby invalidating any Paypal protection for the sale- protection like you get from us when you buy our publications. Here comes the complication, for those who wanted to send a check he apparently recruited the rather gullible adult son of a Nebraska farmer who, using his home address, accepted checks, cashed them and sent along the money to Ahmed.

When I learned about the enterprising farmer's son, I spoke several times with Bruce Yosten, the chief of police in Plainview, Nebraska, who told me the youth was also a participant in, and as it turns out, victim of a sort, of a credit card scam. People had complained to the chief about the kid's name and address popping up a drop point for stolen credit cards and credit card direct payments. The chief told me he called the kid who said he had a job processing the cards and he had a box full of them. The chief directed the youth to bring in the box and he did. Worse, apparently he was actually paying Ahmed for the privilege of sending Ahmed the money so he was, in fact, out of pocket himself.

These scammers are very slick, but there was something I of which I was unaware that I could have done to learn about the sale beforehand. Aside from emailing Ahmed, which would have had predictable responses, I could have Google-searched the image to see if there was some activity with it before I put it in the newsletter.

Now, to Google Image Search an image, click on the little camera next to the search bar, this gives you the choice of inserting a URL of the image or uploading a copy of the image. You can also drag and drop the image.

In our case, we found that Guns International had had a listing for the revolver as did Gun Auction where it was listed again. Apparently both the latter auctions were caught and stopped because they are marked "Auction Disabled" and the two different "sellers" were "Disabled".

One other thing. I immediately wrote to the supposed seller when I became suspicious about the ad I had just mailed. He didn't write back to me but he referenced my email in this note to one of his victims. If you see butchered English as in this note, beware. Although he could be an immigrant, English was obviously not his first language.

This is a communication from "Jordan" to one of our readers:



"Okay let me get you straight. You called paypal to refund the payment because of the message you get from someone. Yea he helped me listed the gun for sale and he said someone message him that am playing game of 9-11 with people. But you could have wait for me to ship the colt first before calling for a refunds. Now paypal have the money hold down and have the paypal account if compromise. It's belong to my son in law and reason why am selling this colt is to get a new hearing Aid. I have hearing problem reason why i couldn't talk with you on phone. And I have never use paypal for transactions before, after you suggested paypal I believe its a conscience means of payment for you and i i decided to use the one belong to my son in law and since my daughter is the one who normally handle transactions for me. I could have had the colt shipped this morning if you haven't take such drastic move. I need to my sure the money will not leave my paypal account before I ship the colt down to you."



So, I apologize for listing the revolver and I am sorry that I unwittingly aided Ahmed. I'll not place future ads in the newsletter unless I know the seller.

Rob,
Brighton, MI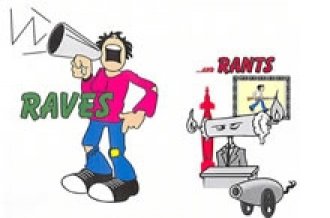 Honestly, we think the above mea culpa is plenty of embarrassment for one month, don't you?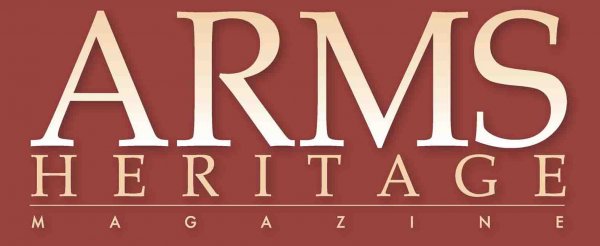 Get your copy!

The 2018 Annual Compendium of issues is ready for you!
-----------------------------------

Read this and dozens of other terrific articles in Arms Heritage Magazine. A year subscription costs a mere $19 and you can have access to this year plus the last eight years!

************************************************


Hello Abby.🙂 Looking for V.M. Starr booklet..Muzzleloading shotgun, its care and use. Seen it listed once, now can't find. Ordered from you folks before, so no rush, I know you're busy..most of us appreciate all you do.Ed

Hi Ed, Sure, here it is: Muzzle Loading Shotgun - Starr. If you ever need something like that try putting in just one word in the search box... in this case, "Starr". Best wishes, Abby
******************************************
Hi Abby, I purchased the Winchester Model 63 Complete Takedown Manual and Wow! 95 beautifully printed pages of takedown diagrams and information. Very impressive! You do great work! I promise I will not take my model 63's down to the level of detail provided in this manual but it is so cool to have it to display with these fine old rifles. Thank you for making these available! John Stropp
PS - I really like your web site. You have more patience than standard issue people, you must be the deluxe version.
******************************************
Abby, I just love you guys and what you and your husband do. I just ordered a couple more Browning HP tech books and I love them. But the best part of all is the rants & raves. A professional author could NOT begin to imagine what real life knuckle heads actually do. Best wishes, Bill Bruni
******************************************
Google Maps Pro on a desktop computer is a neat tool to see properties over the years- slider bar moves over the years… thanks Peter:

Regarding your google map question (August 2019 Newsletter). Go to Google Maps Pro. Zoom to the same area and then use the time slider (lower left-hand date to activate it, upper left to slide it) and study the images. You can see that is a blended image so one image is after the freeze and anther is before it so they could get maximum resolution. Here is an example of the same issue on 14th mile and Woodward road in Detroit. Look at the cars how they are "ghosted" on the road. Pick any interstate and you should see similar results. Keep up the great work. I love your products and emails. Peter Eick
******************************************
Dear Abby, I get your monthly notifications as regular as clockwork and always enjoy reading them. I don't pester you with emails - I am sure you get enough - but I just wanted to say your write-up about war dogs was truly enlightening. Its always good to learn something new and that certainly fit the bill. Kind regards, Peter Smithurst, Curator Emeritus, Royal Armouries; England
******************************************
(Dear Rob and Abby) You all have been very helpful. Fact is, it wouldn't be possible to research articles like this on historic American firearms without being able to find--and acquire--the related technical and historical literature. You guys rock. Jeff (Jeff Goodson is an author who has two articles published in The Texas Gun Collector this fall)
******************************************
(Dear Rob and Abby) Not that it really matters much, but A J Parker is not Parker Hale; they were relatives, but they had different companies. PH is still around (if only in name) while A J Parker closed down years ago. A J Parker made better quality items in general.
******************************************
(Dear Rob and Abby) ref: Winchester 1886 April- Arms & Metallic Ammo Catalog - I have a model 1886 made in 1890 & I'm not sure whether to buy the oct 1886 catalog showing the new 1886 model or the Feb 1890 catalog. ? Yzzac8 (Ebay)
Dear yzzc8… I'm not sure what to tell you. I think the content about the rifle is roughly the same. If it were my rifle, I would buy the later catalog. Rob
******************************************
Rob, catalog arrived today....Top notch, all the way around. Said so much in my feedback. Thanks so much for everything. Best, Peter
******************************************
Good morning, Excellent article about War Dogs (September 2019 Newsletter), but you failed to mention the Memorial on Naval Station Guam. Thirty five dogs died on Guam. A beautiful bronze statue of a Doberman Pincer was sculpted by Ms. Susan Bahary from Oregon, and shipped to Guam in 1994, for the 50th Liberation of the Island from Japanese forces. The Cemetery is located in a beautiful setting. It was dedicated by Dr. Bill Putney, War Dog Veterinarian for 3rd & 5th War Dog Platoons throughout WWII. Thank you, Jennings Bunn, Retired DoD Staff Archaeologist for Commander Naval Forces Marianas, Guam
******************************************
Hello cornellpubs, Does the cover of this 1947 Marlin catalog show the year 1947? The same catalog in gunbroker being sold by Abbybooks in Brighton MI show the 1947 on the cover. I am assuming the two companies are related. Thanks for your time answering my questions. Peter (peterdeb - ebay).

Dear Peter, Yes, we are the same company. The original catalog had no date on the cover. We added it after a request to do so but it is easily removed if you wish. Cheers, Rob (This exchange was followed by 12 more emails and a phone call from Peter. He got what he wanted, though, a Marlin with the date on the cover.)
******************************************
(Dear Abby and Rob) ref: William Grah c1914 Gun Catalog, Liege, Belgium. Where does the idea "c1928" come from? William Grah died in 1918 and his widow was expropriated in 1926. Best regards (bluecher2000 – ebay)

Dear bluecher... We reprint over 6000 old firearms catalogs but we confess we don't have an encyclopedic knowledge of every one, so we rely on information from the donors of the pieces to come up with a date. If we are uncertain of the date, we use the convention "c", short for "circa" meaning about. Fortunately, I don't think we've misled anyone about the date of that catalog because we've not sold one since we began advertising it in 2012. What date do you think it is and how sure are you about that date? Cheers, Rob

(Dear Rob) I think this catalog dates before 1914 when firearms production stopped in Belgium. I am researching the Grah family and also the revolvers they manufactured. Unfortunately, there is no revolver shown in this particular catalog. Did you see any elsewhere?

Dear bluecher… Thank you, I'll redate the catalog to c1914 and "almost certainly before 1914". I have no recollection for of seeing Grah handguns, sorry, however, fewer than 4000 of our publications are listed at ebay and handguns may well be in other publications. If you can tell me where to look outside ebay I'll be happy to do so for you. Rob for cornellpubs.
******************************************
(Dear Abby and Rob) Greetings; I'm looking for VON LENGERKE (Detmold & Antoine) or ABERCROMBIE & FITCH catalogs with images of Wm Scagel knives. I've attached an image of one such page from a 1920s VL&A catalog. Do you have anything like this? Thanks, Dave Larsen

Hi Dave, They are in none of the VL&A catalogs we carry. What vintage do you think they are? This conversation is difficult at ebay because they don't allow me a clear view of the image you sent- no text is readable etc. Rob

(Dear Abby and Rob) Bummer. The image I attempted to send was from a 1920s VL&A catalog. I don't have better info. Thanks for your reply and if you see handmade knives in any of your 20s outdoors catalogs please send me a scan of the knife page. I'm a real buyer and knife aficionado. Dave Larsen
******************************************
(Dear Abby and Rob) Do you have any material on the late '40s production Canadian Inglis Hi-Power? I have one with the shoulder stock and original leather harnes but I have ni literature on it. Bruce Black
Dear Bruce, When I did a search for Inglis at our website this came up: Browning 1955 (circa) Arms Catalog by John Inglis Co, Toronto, Canada, Canada. Best, Rob
******************************************
(Dear Abby and Rob) Ref: Winchester Model 70 Manual. Is this for the push feed or extractor type? (harmanlesli_77 – ebay)

Dear harman… Brochure was originally printed before zip codes were introduced in July, 1963. Abby

(Dear Abby ) Thanks. My rifle was made in 63.
******************************************
Last month we published an ad for a crook we mistook for a reader of our newsletter. Shortly after we sent the newsletter we learned about the hoax so we sent off a second newsletter admitting to the fraud… well, we do appreciate the kind words so many people wrote, thank you all. We still feel awful about it but hope we stopped a few folks sending the thief money with our second email. Rob and Abby




Hey, at least you're big enough to admit it and you let every one know!! before it got out of hand. No worries here and just remember s**t happens and as you already said learn from it. You may be able to trace the email back to this jack ass and get him for fraud and acting like isis. Greg





Rob, How do you manage to collect so many assholes? Oh yeah, you are nice folks who treat people with respect and believe in the general decency of humanity. It's not easy being nice, but I really do believe it will pay off in the end. I'm still a big fan, have a great day, Pete





Hi Rob, Considering all the great work you folks do, don't fret too much about this. Bruce





Hello Abby and Rob. Don't beat yourselves up too badly. You're doing a great job. I always enjoy and appreciate your newsletters. Thank you. Regards. Brett





No apology necessary, unfortunately this is the world we live in today. I think most of us have learned to just roll with these things. But thanks for catching it and sending out this note. Jim





Everybody is susceptible to this crap. Thanks for the heads-up Rob and for the great service you and Abby do for the shooting community. FFF Regards, John





Ah, ha! Thanks, Rob. That's something you could easily walk into in the extra business site I suggested. Guess that's out. It quickly becomes obvious that being in business isn't all wine and roses. Was never entrepreneurial, myself .... Pete





Rob & Abby, Don't worry, "stuff" happens to all of us. Cordially, Bill





Well, okay! I won't buy the Colt; but I enjoy your newsletter and I didn't get it, so please repost it if you would. Best Regards, Wiley





S**t happens mate !! Don't fret the small stuff. John





Hi Abby, Suggest you two contact the nearest FBI office first presenting the name given you. Give them the serial number on the Colt. Let's say it was stolen. If so, they can trace the source of the email. Or under the circumstances of the name given you, they may wish to do so anyway. Somebody's apparent attempt to scam you and others may prove to be a very useful event for them. However, don't call the "scams" number. That will get you nowhere, unfortunately. Aloha, Ka'imiloa





Thanks for the heads up; something like this is never on the victim but in the end it's on the appropriately named "little s**t" who thought he was being funny; what a loser, and now we all know about this as***le!! Edward





Thanks. No problem. John





Thanks, We all think you are great—please remember what Teddy said regarding people who don't make mistakes. You are in great company—keep up the great work. JHG3





Thanks—noted. William





Thanks for the honest "own up". We have all been duped one time or another. Ed


Rob, No apologies needed! Thanx 4 the follow up! Doug





Hi Rob, Don,t feel bad, there two kinds of folks out there, those who have been taken advantage of & those who will be. Always all the very best. Sammie PS you & abby run a great ship!!!





Listen, your willingness to immediately identify the error and send the note out is another indication that you are good, honest folks who want the best for their customers. I look forward to the periodic emails and always find something interesting in the publication. Keep up the good work, and don't beat yourself up about an occasional mistake! Dave





Rob, Thank you for your reply. No need to apologize. Just a concern on my part. I enjoy reading your emails such as rant and raves. They are hysterical sometimes. But I guess not if you are on the receiving end of it. Have a great and safe day. Bill





Don't beat yourself up Rob, there's a lot of basement dwelling "little sh**s" out there that need a good bit of "wall to wall ' counseling. Don





Whew! Thank God I'm not the only imperfect human being out there. Nice to have company! Karen





Abby, Thanks for the heads-up on this fraudulent listing, and so sorry this happened to you. Our world is really becoming a cesspool of bad genes and this guy swims at the bottom! Bob





It is really cool that you owned up to this and sent the follow-up message. It encourages me to continue to do business with good folks like you. All the best, Chris





People like him make the rest of us look good. God bless you for being a loyal American.Terry





Thanks for the retraction notice, Paul





Understood. Don't let it get you down. You were, simply, trying to help somebody. Tom


Our country is chock full of a**holes!!!!!! Why we have the mess we do today. This is the true result of piss-poor parenting, and it's damned expensive. Christopher





Thank you! You called him right!! Little S**T!! Suzie





Thank you for sending that correction out. Your honesty in this crazy world is very much appreciated!! Thank You, Bryan





No apologies necessary. It happens to us all. Fritz


************************************************

Cheers,
Rob and Abby
The End.