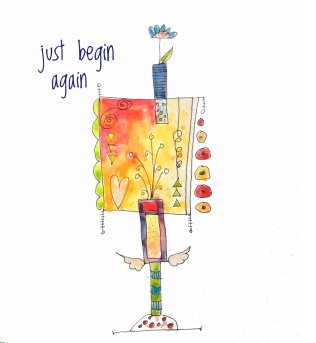 What if there's a simple answer to maneuvering through your creative blocks and you miss it?

Hi There!

Monthly Creative Infusions are back. I'm opening up my Zoom room so you can come and get the answers you need to take your creativity to the next level ... or for some, to show up at all. If you're not showing up, you're not alone, it's kinda an epidemic to be distracted. These are easy, anti-coaching, Self-help-resistant solutions that honor the that we're human and that creativity (and life) is not linear.

Office hours are gentle, nurturing, unconventional, low pressure and just might have that special something that could make a difference between distraction and blissful focus. It's a short little infusion of inspiration.

Sign-up Here for the Next Office Hours:





November 19, 2019 4p pacific/ 5p mtn/ 6p central/ 7p eastern


December 10, 2019 11a pacific/ 12p mtn/ 1p central/ 2p eastern *

Sign-up here

Feeling Deserving: The Things You Don't Know About Self-Sabotage Will Keep You Captive to it





I'll be varying time of the day of the monthly The Muse is In Office Hours to meet your differing schedules, but if you sign-up and cannot make it, the recording will be made

available for a week

.



Things that may come up:

How to get started when you're stuck
Why permission to be imperfect is better than trying to be perfect
Why we don't finish projects
How to escape habits and addictions that keep us from our creativity
Getting through self-sabotage
Applying creative tools to ANYTHING in your life that's throwing you for a loop
Here's What Will Happen:

Opening with a few minutes of creative mindfulness to reconnect you to that coveted inner world of creative brilliance, relaxation, and reverie. We ALL need to relax.

Sharing solutions to the blocks that keep people creatively cranky and tools that set them into effortless motion and hula hooping around the living room.

Ending with a five-minute creative prompt to either leave you with that lovely feeling that ensues when we tap even momentarily into this source of ever-new joy or create a momentum you can continue with after Office Hours are over.