What not to buy
(see below)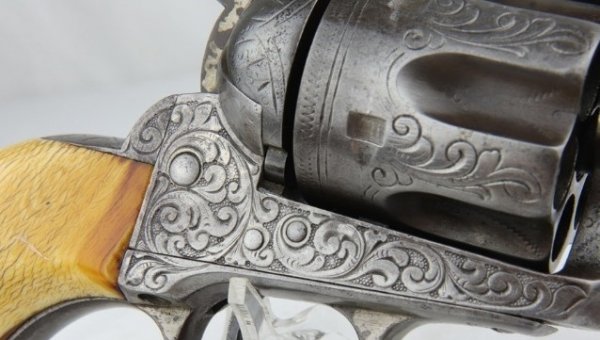 November 2019 Newsletter

For 12 years our newsletter has gone to more than 20,000 Firearms
Collectors,
Enthusiasts, Historians and Professionals Worldwide. We now reprint o
ver 6000 Vintage Gun Catalogs, Books and Manuals from the 1840s to the 2000s
See all the New Additions (scroll down) this month!!
Back issues: you can view the newsletter on our website. For a downloadable copy of our catalog of reprints or manuals this will take you there. Also, we have Interesting downloads at our website. Please forward this letter to your friends.





Most Internet Browsers – Firefox, Edge, Opera etc – have decided to truncate, or cut off, the bottoms of long emails. There is a tiny note at the bottom allowing you to retrieve the rest of the email. Rob and Abby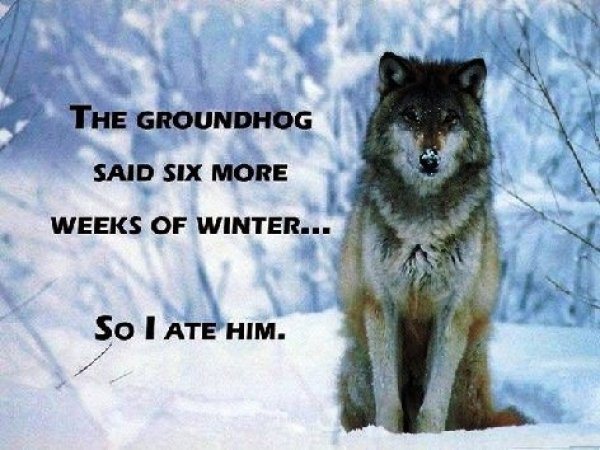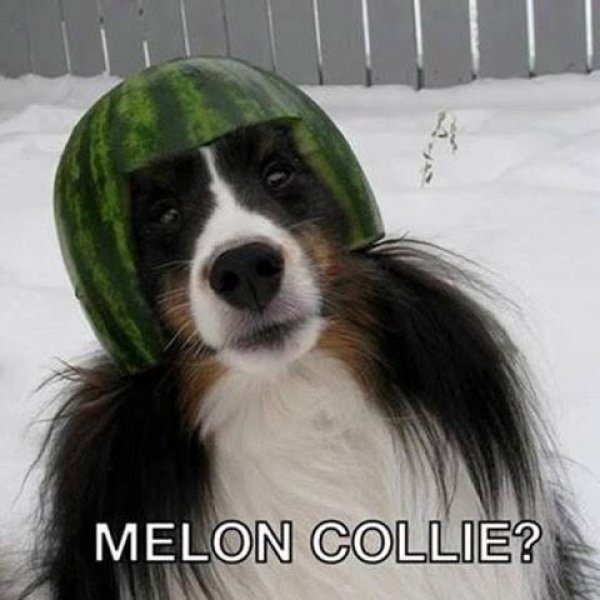 ____________________________________________

The Thief of Nigeria is still at it:

Last month
we reported on the ongoing saga about an internet scam revolving around a generation one Colt revolver. The scam involved a guy living on a farm in Plainview, Nebraska. It seems the fellow was a drop stooge for the money stolen that was then then transferred to Africa.
Apparently, the story continued after the newsletter and the guy repeated his unwitting role even after a visit from the local sheriff. I say unwitting because the chap is, according to several people we spoke with, "slow". He is also, according to the Nebraska State Police, out of pocket some $65,000 after he sent more money to the crooks than he received. It is a long story too complex to describe here. Suffice to say he lost all his savings from his job at an ethanol plant so he may have noticed he didn't come out too well from the deal.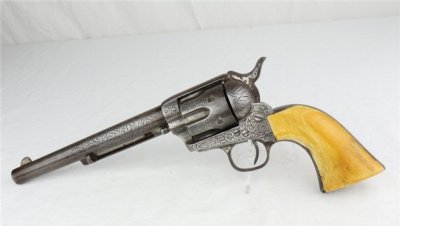 Anyway, the police feel they have managed to dissuade the guy from further participation, but that hasn't shut down the bad guys in Africa.I received another "advertisement" for a different revolver from the email address Sag Ammo at Yahoo. If you get a similar email don't trust it... obviously. The picture to included here is the one in the new scam email.
___________________________

More Bad Stuff

Speaking about internet nonsense, don't bet the farm based on the chinwag offered in the the commentaries here, but the videos are worth watching for the images he assembled from other videos (really, this YouTube guy is a wealth of misinformation):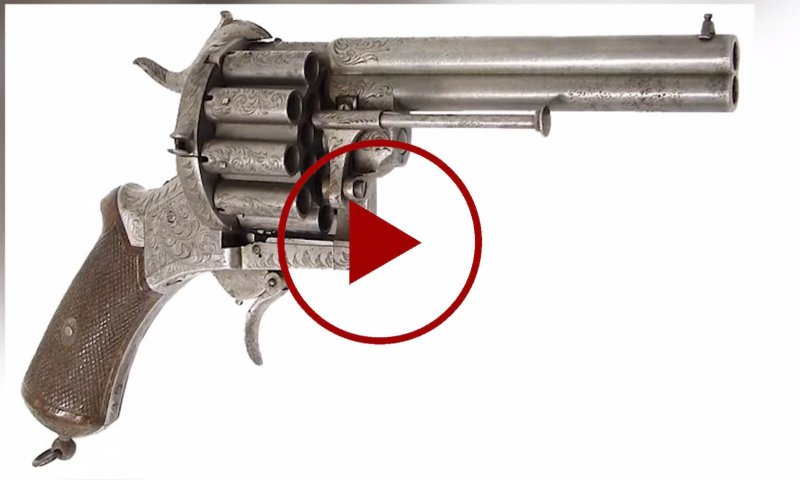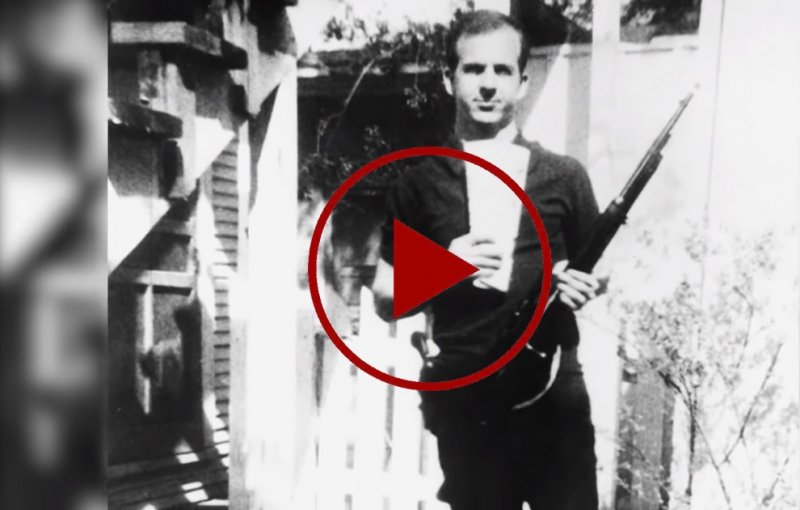 Mr. Rogers didn't adequately prepare his children for the neighborhoods they live in.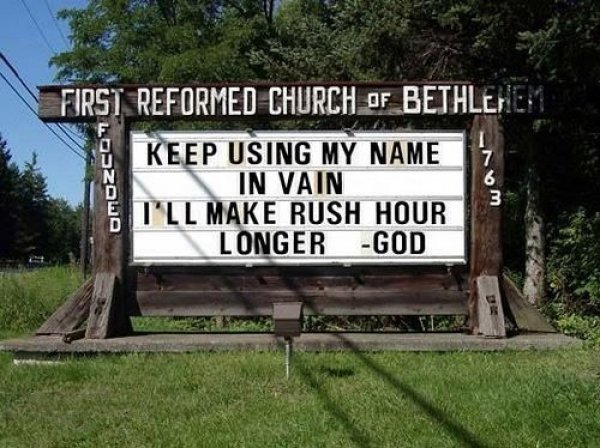 Block Catalogs (not ours!) and Coupons From Your Mailbox

Catalogs, promotional flyers, and donation requests can be stopped by visiting DMAChoice.org. A $2 fee lets you opt out for ten years. To halt coupon packs, go to the cancellation forms at Valpak and RetailMeNot.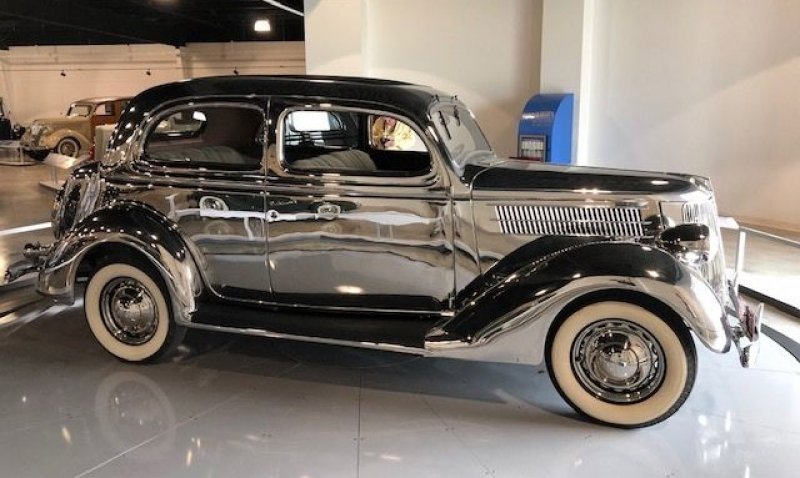 Ford Custom Tudor Touring Sedan,
Body is stainless steel, with V8 flathead.
Pet Stores

Last year after our dog, Jack, died we adopted Roy, a treeing coon hound, from a rescue organization. We were told they found Roy at a puppy mill that was about to kill several dogs that were "past their prime at stud".

We learned from our veterinarian that Roy was about two years old, underweight, but otherwise in reasonably good health. Roy's "job" is to chase squirrels up trees because we are fresh out of raccoons and we relocated our resident opossum.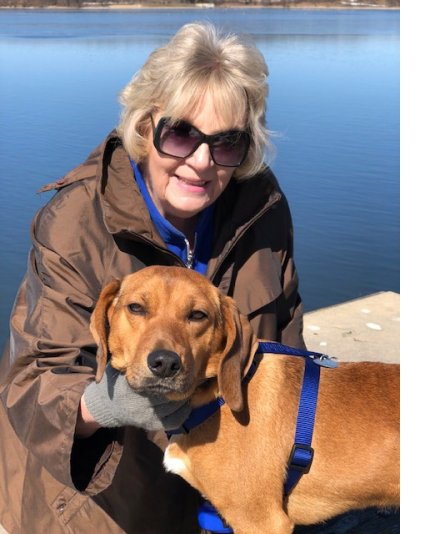 Roy does have a bit of a handicap, though, we think he spent his first two years mainly in a cage where he learned nothing. When he arrived, he wasn't good with other dogs, he flunked the admission test for the Camp BowWow boarding kennel- twice, didn't know what stairs are for, that sort of thing. Learning was a challenge because of the "old dog, new tricks" adage and he still resists "come" until I use a demanding voice. He has learned, however, to walk with us off-leash where there are few distractions. I do carry a leash in case we meet people or animals and he wears a
$39.95 Dog Training Collar
although we use it only to "beep" him.
Puppy mills are not a good start for dogs so you must be very careful not to buy an unhealthy, sick, or disturbed dog that spent its life without proper interaction with people or other dogs. If you are buying from a pet store, be cautious: many shops sell dogs from puppy mills. Watch out for stores that won't identify a puppy's breeder, that try to sell underage puppies, that sell puppies from far away, or use deceptive buzzwords (like "designer," hypoallergenic," or "registered") to make you think they are sourcing from family breeders instead of mills. The best choice is to buy from a local breeder or from a rescue organization that will help match you with the right dog.

**************************************

BIRDS OF PREY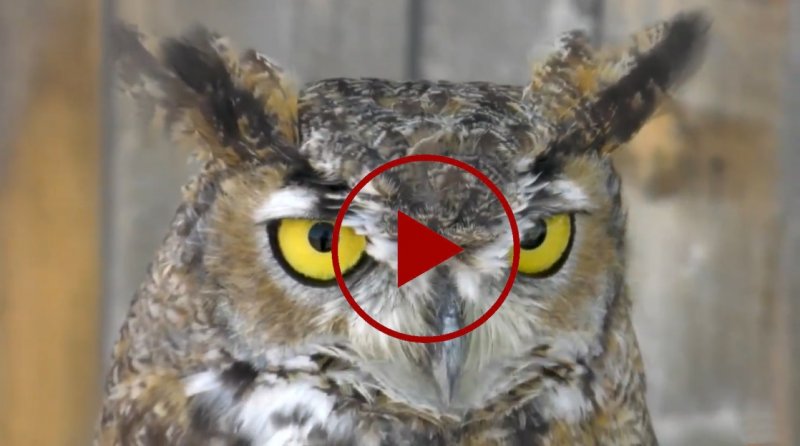 We were in Arizona last week and had the good fortune to see a presentation called
Birds of Prey
put on by
LibertyWildlife.org
. We mention this because they are a worthy organization for a holiday contribution. Staffed by a handful of full-timers and forty or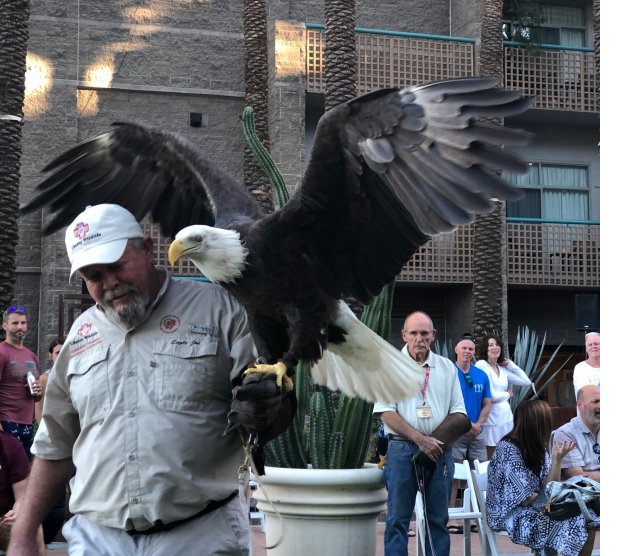 so volunteers, Liberty's non-profit mission is rescue, rehabilitation and conservation of wildlife. They are best known for their work with birds.
The birds they featured were all injured in such a manner that they could no longer survive in the wild so they now live at Liberty. The bald eagle, Aurora, is blind in one eye.

Each Friday between 4 and 5pm Liberty puts on
Birds of Prey
during which they show off some of their resident raptors- hawks, owls and eagles. It is a terrific show and well worth the trip to the
Hyatt Regency Scottsdale Resort & Spa at Gainey Ranch, 7500 E Doubletree Ranch Rd, Scottsdale, AZ 85258
.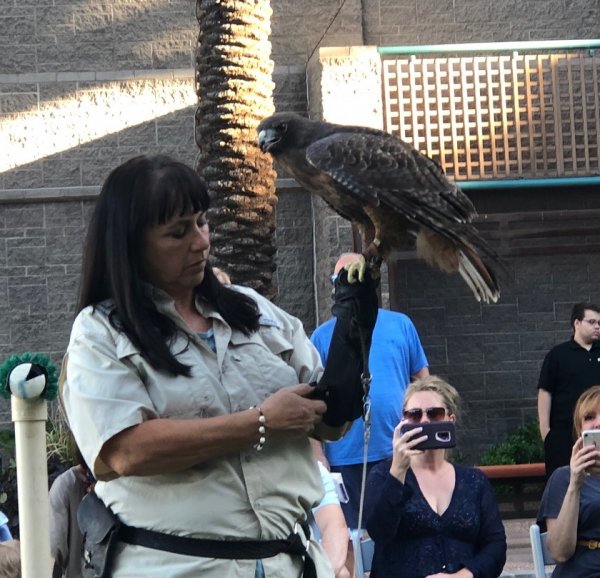 During the presentation we spoke with a couple who said they come as often as they can to see the birds. I asked if they were staying at the hotel and they said no, they just parked in the self-park lot, walked in and sat down. Following the Birds of Prey, local Indians put on a native dance program. So if you find yourself in Phoenix...

And while you're in Phoenix, stop by the Grand Canyon and Sedona, the scenery is staggeringly beautiful (the rocks are cool too):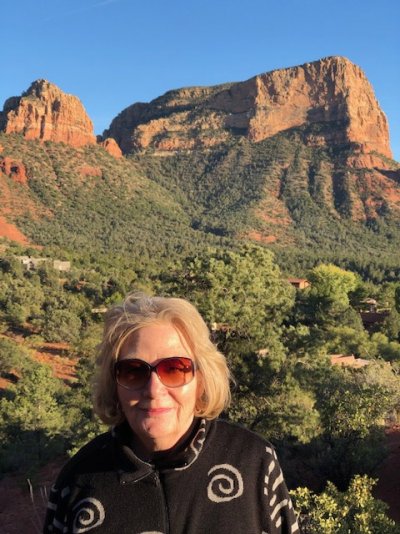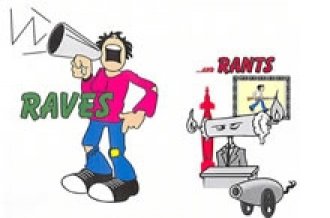 (Dear Rob and Abby) FYI: I have not received my order; attached is the payment receipt for the book I had purchased.
What is even more interesting (but not in a good way) is that I received an email from a person in CA who received my book… , included with this Winchester catalogue purchase.

What the hell?! How can you screw up a simple order that badly? I expect my Free order delivered to MY address as soon as possible free of charge. I would appreciate is someone called me on Monday at (646) 208-XXXX to discuss.

Paul

Dear Paul, "

What the hell?! How can you screw up a simple order that badly?...

" Because we are not Amazon. Abby refunded your money, problem solved. Good day. Rob

Hi Bob, I appreciate the refund but I still want my book. How is that "problem solved"? Are you actually going to send it to me? Appreciate your response. Thanks, Paul

Dear Paul, Because we are not Amazon we don't have to pander to people who are rude and demanding- one of the few advantages of operating a hobby business at an advanced age. Rob

(Dear Rob) What are you, 12? Way to run the business pal. Grow up and grow a pair (Paul)


***************************************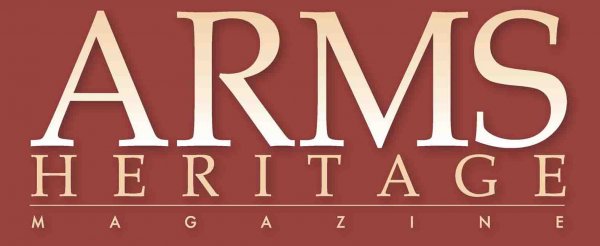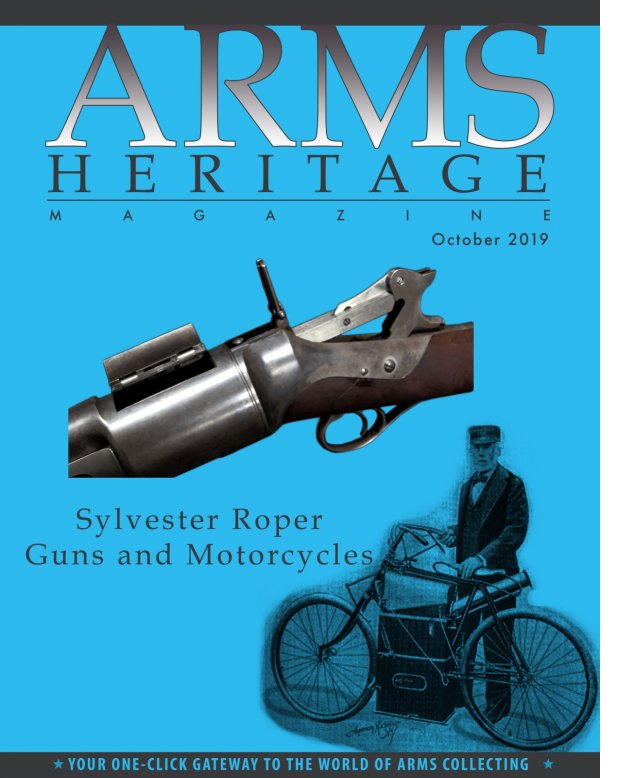 Sylvester Roper is known, in the gun world, as the designer and maker of high quality revolving rifles and shotguns. The cartridges they used were durable and everlasting. The latest issue of Arms Heritage Magazine deals with Roper and his relationship with Christopher Spencer.
What less known by the gun world is what he did that got him inducted him into the Motorcycle Hall of Fame.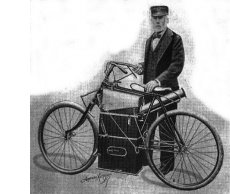 Throughout his arms career, he tinkered with steam-powered motorcycles. Some of his creations are on display at the Smithsonian. He died with his boots of a heart attack while racing one of his creations around a dirt track in Boston.
This and many other articles can be found in the current and past issues of Arms Heritage. A mere $19 will enable you to read more than 300 past and present articles and columns, all written by top authorities.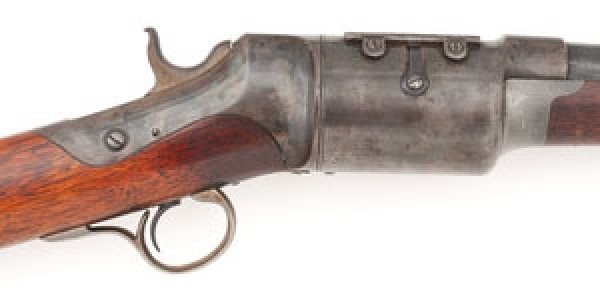 -----------------------------------

Read this and dozens of other terrific articles in Arms Heritage Magazine. A year subscription costs a mere $19 and you can have access to this year plus the last eight years!


************************************************


Okay gang, the "lightening strike" is not legit. It's actually a photo of a "blast tube" type detonator used to set of charges in the river. The charges were used to open up the channel for navigation reasons. "Taj"M.A.Hall

Taj, I guess I didn't say it correctly... the item in the October 2019 newsletter has a link to a video that debunks the lightning story and explains the explosion fact. That was the point of the story, that the lightning was nonsense. Sorry for not being more clear... Rob

Rob, No problem Pal. For some reason the link didn't work for me or I would have seen that. Sorry Brother. Keep up the effort, you guys do a great job. Taj
************************************
Abby/Rob, I run a small newspaper in Plainview, Nebraska – I had a brother of a friend read a story in your recent newsletter about a scam that was happening in Plainview, and wondered if you could fill me in on some details? Amazingly enough – the brother of my friend gets your publication, noticed the Plainview connection (his hometown), emailed his brother (who works for me) and pointed it out. Talk about print and email publication widespread reading! Anyway – I was wondering about the details of the credit card scam you mentioned, and quoted our police chief, with. Really my questions are pretty basic – I've got most of the information from the newsletter itself, sounds like an amazing occurrence. Would you be willing to share the name of the adult involved? Could you share what Chief Yosten shared with you about the case, primarily was there any resolution offered concerning the adult or what was going to happen? Thanks! Brook D. Curtiss

Brook, Thanks for your note. Plainview isn't quite as remote as you think, our newsletter goes to 20,000 subscribers, even some in Nebraska! There isn't a lot I can add to the story and there has been no recovery for the two fellows whom I know to have been scammed. As far as the young guy in Plainview, you should talk with the chief to learn where that stands. I gather the young man is, shall we say, business challenged and, from what I gather, something of a victim himself. I spoke the chief because my interest was to see if we could track down the money and the thief in Nigeria and there was a transfer point in Plainview but... good luck with that one. Sorry I can't be more help. Cheers, Rob
************************************
Abby, Just want to thank you for the catalog on Merkel shotguns. The other catalog I got from you on LC Smith 1913-14 Gun Catalogwas the one that complement my great grandfathers shotgun . Thanks again Greg Mizer.
************************************
(Abby) Does your reprint have a spiral binding as the originals do? Thank you! littleoney (ebay)

little... No, we use an adhesive binding with fabric strips on most of the 6000 publications we offer. The book lays flat when open though, just like a spiral binding. Cheers, Abby for cornellpubs
************************************
(Rob and Abby,) Ref: Standard Arms Company 1909 Gun Catalog A; does this piece, by any chance, list the address of the factory in Wilmington? Knuckleheadcustomclothing (ebay)

knuckle… All the Standard catalogs simply say "Wilmington, Delaware". Rob – Readers, does anyone know the address???
***********************************
Abby, I received my manual today and I am a bit disappointed. Did I miss something when I ordered the manual with regards to its size? I was expecting it to be the same size as a regular -10 manual. Please let me know. Thank you,
Ben

Ben, Regarding size for the Sniper Weapons System (SWS) 1989 7.62mm M24 Operators Manual we have to make some concessions when we print. Because we offer over 6000 different publications, we just can't make perfect reproductions of originals. We have to standardize size, ink, paper, and binding to a certain extent just because we don't have the time to do better or the patience to trim each piece to the perfect size. Also, over the years we have had some push-back from ephemera collectors who fear our reprints could be mistaken for originals thereby deflating the worldwide market in collectibles. So, I am afraid, in our world of compromises, the sniper manual was caught in the cross-hairs. Cheers, Abby
************************************
Abby, Several months or more ago your newsletter stopped displaying the body content in my email client, Thunderbird. I can see and read your newsletter using the "View>Message Source" choice on Thunderbird's menu bar but it is of course, unformatted and therefore difficult to read. I keep Thunderbird up to date and decided to wait and see if Thunderbird fixed the problem. It hasn't. I've searched for a Thunderbird solution to a message body not displaying and checked through all of its "Options" and tabs within each option including "Display" but haven't found anything which results in your newsletter displaying like it used to. You can also see that when I reply to your newsletter that it does not include the message body as other emails I reply to do. However, when I order something from you, which I did very recently, your emails about the order display just fine. Have you run into this before? Do you know a solution I could use? Thanks. I'd really like to go back to reading your newsletters like I used to. Take care... Peter Bradish

Peter, I'm sorry but I don't know anything about Thunderbird. I'm sure that happens to other people but I have no idea what to do about it. I did forward this note to the newsletter sending service folks and they may be able to come up with something. Thanks for letting us know about the problem. Best, Abby

Abby, I understand. Stay the course with your business. You've done the best you could. :-) I suspect it is some coding change that has either occurred in Thunderbird or possibly your newsletter. Thanks for forwarding to your sending service, they may discover something. Take care... Peter
************************************
(Abby and Rob) Hi my name is Captain Lewis. I am interested in your catalog. We are presenting a rifle to a retired chief of police that was made by Glenn Nelson of Springfield armory. Springfield has told us that their catalogues from the eighties had a picture of Mr Nelson and s small bio about him. Please advise if this is in the content of this catalog so we can buy it and include it in the presentation. Thank you, storymaven (ebay)

story… I have catalogs from Springfields from the 80s, '85, two '86s and an '87 but none have what you need. I'm sorry I can't help, Rob Mouat
************************************
(Abby) I got them off your web site. I picked up a wwii same arms book as well. Great site but FYI Microsoft Edge Browser doesn't work. Had to use Chrome. All the best! David DeFabio

David, Thanks for your note. I use Edge on my desktop with no problems, are you using a tablet or phone? If so, you are right, our site isn't compliant with handheld devices. I've been trying for six years to find someone to convert our site... no luck yet. Best, Abby

(Abby), I was using my I9 Win 10 system. All the best! (David)

David, These darn browsers drive us nuts. Like the auto repair service, I can't get it to do it for me but with a gazillion settings who knows what is causing that. We use a very simple PayPal cart (free, we like that part) so I reported it to them and they said to call the browser manufacturer... good luck with that! Anyway, I appreciate your help and I am sorry Edge didn't work for you but glad Chrome did. Abby – Readers, if you can describe what issues you may have had with a browser I can look into the problem.
************************************
(Abby) Do you have a publication about the Pieper Bergman M1910 Pistol? Thanks samuraiegw (ebay)

samu… I don't think so but, honestly, I'm not familiar with the weapon. We probably have it as an advert but not a manual. Abby
************************************
Hello, Just received Remington Model 51- c1950 FS Manualfrom you today via eBay sales #43962, 10-28-2019. Looks great and I left 5-star eBay feedback, but I thought from the item description that it was glossy soft cover and bound, not simply loose pages. Is that something you can do for me? Thanks in advance for your consideration and assistance. Dana Mangham

Dana, Oops. I better explain. The " glossy soft-cover in full color" is the default for when I enter new items and I forgot to take it out when I did the Remington manual which doesn't have a cover. As far as binding goes, I can do that with 12 pages, but I don't because people complained that they wanted to punch holes for a binder or all theirs are stapled or some other complaint, hence the plastic envelope your came with... you can't please all the people all the time. Now, I can bind one for you with blank cover stock if you like, just let me know. Sorry for the confusion and I fixed it at the website and ebay. Cheers, Rob
************************************
Abby, I received my complete order today. I am extremely pleased with the obvious high quality of your products. Significantly, thank you for your work in preserving this very important information and making it readily available to interested persons. Thanks again, Hugh English
************************************
(Rob and Abby) ref: Randall Made Knives 1967 Catalog. Are the Randall catalogs 1967 originals or copies? Did not say in description. Thanks, Steve givemeliberty9618_2 (ebay)

Steve, I don't recall if we answered your question while we were away, so here it is... all 4000 of our 6000+ publications that we advertise on ebay are reprints. This is from the Randall advert: "32 pages, about 11" x 5", glossy soft-cover in full color. New color re-print restored and digitally enhanced from a nice original. Printed on high quality 20# 97 bright acid free paper. Fully Illustrated." Cheers, Abby

************************************
Rob and Abby, Just a note of thanks for an outstanding job on the reproduction Webley & Scott c1920s Mk I Air Rifle Manual! Unbelievably, both the rifle and the manual arrived on the same day! I look forward to conducting business again soon! Regards, Jeter
************************************
Hi Rob & Abby, You both have for a number of years provided the shooting and collecting community an invaluable service. I have purchased several of your publications and have never been disappointed. Please continue the great work. Rob you and I share one thing, excellent eyesight when it comes to ladies. We are both blessed with beautiful and intelligent spouses. Bob
************************************
Sir/Ma'am, You ad says you ship worldwide and the listing does not exclude Australia. Please can you advise what is the cost, all up, of the reprint plus shipping to Oz? Best regards, robertanthonygee (ebay)

robertanth… I'm sorry, we no longer ship overseas through our ebay account- too many problems. We do, however, ship to Australia through the website where prices are calculated by the program. I didn't know ebay still says worldwide and will make an effort to change that as soon as I have the time... nothing is simple. Cheers, Rob for cornellpubs
************************************
Rob, I asked you to do an article on my A.H.Fox! It might seem like nothing to you but it shatters all the current publications! There is a great story here! Call me if your interested in it. There are a lot of Shotgun Collectors out here that would love to get the record straight! Give me a call Edward L. Kriner Thanks Eddie

Hi Eddie, We get a score or more of "family gun" stories each month but most are not interesting enough to put in the newsletter. Also, we are not reporters, we are publishers with some editing capability. However, given your tenacity in writing, if you want to compose a two hundred word story and submit three clear photographs with light backgrounds of at least 500kb, I'll take a look at it. I won't run it as an advertisement for you because of the fraud case we had last month has left me "gun shy". We reserve the right to edit the story if we decide to run it but we can give your name and contact information if you wish. Cheers, Rob

Rob, I thank you. It might not be the most interesting story but it has substance. There are a lot of people out there that have lived thru the Great Depression and can relate to it! Some of the way's people used to feed their families were ingenious! They worked. This is just one of many examples of all the hardships they went thru just to put food on the table. I will write it and see what you think. If it catches your interest I'm sure it will your readers! Again let me put it together and we will see where it goes! Thanks and Respect Eddie
************************************************
Hello, Abby, Thank you for the wonderful publications! ~Ron
************************************************
Hi Abby: The catalogs arrived today very high quality as usual and thanks for the refund on (the duplicate). Keep up the good fight! Cheers, George Jr
****************************************
Hello Abby & Rob, I am delighted with the reprint of item #4455 that I received. I will be in touch If there are any additional publications that I need to add to my library. Regards, Jim Jenkins

Cheers,
Rob and Abby
The End.