10/23/19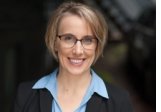 The All-Church potluck this past Sunday was a festival of great food and lively discussion. Each of the six Ministry Teams gave an update on their work and their aspirations. It was inspiring to hear the deep passion for hospitality, justice and wisdom among the team leaders.
The UCC national initiative to "be a church of extravagant welcome" fits our ambition well.
We also talked about "how churches grow," a question I encounter often. There are two important components to growth:
1) a compelling mission and
The general leaning these days in the church world is that a specific and definitive mission is better than trying to be a jack-of-all-trades. The example we toyed around with at the potluck was the difference between "We are an open and affirming church" versus "We are an open and affirming church which recognizes that mutual consent is the bedrock of healthy relationships as taught by Jesus of Nazareth and we seek those teachings whole-heartedly in all areas of our lives."
A good deal of our mission discussions will take place in the upcoming House Groups so please consider signing up for one soon.
Secondly, a solid structure refers to a distribution of power within the church that is both fair and accountable. It also means ensuring that our teams and committees incorporate many different voices and are mindful of who is, and isn't, at the table. I have found that even when we think we are doing this work well, there are always ways we can increase our transparency and improve our decision making.
Reformation Sunday is this week, our annual observation to honor the Christian leaders who went before us (500 years ago) and blazed the trail for our modern understanding of shared power and equal voices. I invite you to worship on Sunday for this special time of remembering the shoulders upon which we stand.
Ever onward,
Pastor Kelly
All Saints Sunday
Worship
November 3
at
10:00 am

Join us for a special service to honor and celebrate members and friends of the Alki UCC faith community who passed away since last year: Jeanne Anderson, Eric Erickson and Ruth Okada.
We will also do a prayerful remembrance for all our deceased loved ones.
Note: Communion will be celebrated a week later during worship on Sunday, November 10.
Hope Partnership: New Beginnings
Essential Congregational Meeting

Friday, November 8,
6:30 to 9:00 pm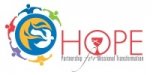 Please make plans to attend this important gathering, moderated by our Hope Partnership consultant, who will explain how the House Meetings are designed to work and give an overview of the process moving forward … the all-important Why and How!
Either eat before you come (or to feel free to bring a sack supper).
Sign Up for your Hope Partnership House Meeting
Wednesday Evening House Meeting Added!
House meeting signups are off to a great start! We are pleased to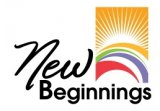 announce that Claire Foster has agreed to also facilitate house meetings on Wednesday at 7:00 pm at Verona Ryan's home in north Admiral. The dates are: November 20, December 11, January 8, and January 22.
Many folks have already signed up for one of the two Thursday evening meetings, as well as the other daytime meetings. If you are happy with your meeting choices, you need do nothing. If you find that a Wednesday evening would work better for you, feel free to turn in another House Meeting Signup form as soon as possible so that shifts can be made. Please note that Verona has a fair number of stairs into her home.
Thank you Claire, as well as Shannon Peterson, Kathy Herigstad, Sandy Johnson, Laura Petrie and Jane Gunwaldsen!
Look for refreshed signup sheets in the Narthex, or sign up online here. — Vicky Smith
NOTE:
Important information on the Hope Partnership process will be shared during a very brief Congregational Meeting as part of Worship on Sunday, November 24. Please mark your calendar and plan on joining us.
Our Wider Community:


Getting Out & About ... and Making a Difference!



A West Seattle event about reversing global warming
Sunday, November 3 at 5:00 pm
West Seattle Meaningful Movies at Alki UCC



West Seattle Neighbors for Peace and Justice invite you to a pizza party followed by the screening of two short films that show we can reverse global warming:
There will be an optional discussion afterward. To help us plan, RSVP to John Repp and put "Nov. 3" in the subject line.

Faith Action Network (FAN) 2019 Annual Dinner


Sunday, November 10, 4:30 to 8:00 pm




Renton Pavilion Event Center




233 Burnett Avenue South




Register now for FAN's Annual Dinner, Washington state's interfaith celebration of advocacy and community. Join us and make a difference!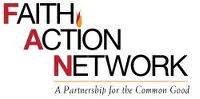 We look forward to celebrating all we've accomplished together in the past year and gathering inspiration and courage to Raise Our Voices for social change in 2020.
Travel guru Rick Steves will be with us again! We will present our annual awards to advocacy leaders and invite your financial support to keep FAN strong as we move forward together. Your partnership helps us keep fighting for inclusion, racial equity, and justice.
Information/Registration here.
Continued prayers for

Dayle Banks. Our Caring Community Team reports that she is now back in West Seattle at Providence Mount St. Vincent, 4831 35th Ave SW and is in good spirits. She can be reached through the main switchboard at (206) 937-3700. She is in Room 532, bed #1.
Prayers for Bev Connor, who suffered a recent fall and is just now back in her apartment: Mill Ridge Village, 607 28th Ave S, Apt. 202,
Milton, WA 98354.
Vicky Smith reports that Bev's husband, Jim, has been placed on hospice and is now in an adult family home. His address is 9108 109th St SW, Lakewood, WA 98498.
For those grieving the recent death of a loved one:
Larry Gill, the family and friends of Ruth Okada; family and friends of Shelley Webster, Kathy Herigstad and family, Amy Young and family, Lesa Henry
Recent hospitalization, illness and other concerns:
Kirstin Duckett's father, Don Peters, Jeff Jolly, Jim & Bev Connor, John Kinsman, Lois Constantine, Kathy Herigstad's sister Jackie, Jan Cochran
For home bound members/friends of Alki UCC: Doris Colbert
Wider World: Prayers for the thousands of innocent people being displaced, persecuted and killed as a result of the administration's betrayal of our Kurdish allies in Syria; for all those affected by the increasingly cruel and inhumane US immigration policies imposed by the current administration;
prayers for fewer guns, for all victims and those affected by gun violence; victims and survivors of extremist violence around the world; migrants seeking refuge around the world, and for those who are trying to help them. The rest of the missing schoolgirls kidnapped by Boko Haram, who remain in our hearts as long as they remain missing. The hungry and homeless, the ill and the addicted, the lost and the lonely; the unemployed.
Worship
This Sunday,
October 27
at 10:00 am

The 20th Sunday
after Pentecost
Scripture:
Jeremiah 31:27-34
Color: Green
Liturgist: Emily Hitchens
Sunday, November 3 Stewardship at 8:30 am
All Saints Day Worship
at 10:00 am
Building/Grounds
at 11:30 am
In anticipation of Veteran's Day, send an email to the Church Office by November 7 with the name(s) of any vets you would like to acknowledge during worship on Nov. 10
Friday, November 8
Hope Partnership Congregational Meeting
at 6:30 pm
Sunday, November 10
at 10:00 am
Communion Sunday
Recognition of Veterans
during Worship
Worship Logistics
at 11:30 am
Monday, November 11
Office closed
Wed, November 13
Team reports due to Moderator Emily Hitchens and Church Office
Sunday, November 17 Faith Formation
at 11:30 am
Wednesday, Nov 20
Council Meeting
at 6:30 pm
Sun, November 24
Thanksgiving-themed worship service at 10:00 am followed by Congregational Meeting
Thurs & Friday,
November 28 & 29
Office closed for Thanksgiving Holiday
'In Case of Emergency' Stickers for Your Cell Phone
Your Caring Community team has created a sticker to put on the back of your phone as an quick way for folks to identify your Emergency Contact.
The stickers will be available this Sunday at worship and stored in the right hand drawer of the Narthex lamp table.
Please help yourself. We suggest putting a strip of packing tape over the sticker to ensure that it stays attached. — Vicky Smith

It's sock time at Operation Nightwatch!
Please bring your donations of new men's athletic socks to the donations bin in the Narthex.

Drive runs through November 17. Give early and often!
Free Shredding
and Electronics Recycling Event this Saturday
October 26
9:00 am to noon
Windermere Northgate
301 NE 100th Street, Seattle
Dan Kennedy wanted you to know that his real estate office will be accepting paperwork for shredding as well as electronics, software, batteries and ink/toner for recycling. (Large kitchen appliances and TV's are $10)

Click on the big, blue donate button above to learn how to donate by check or a secure online credit card donation.