November is a happenin' month at Alki Church. I encourage you to take time to read this newsletter and to check the website for upcoming events.
A listing of our November/December calendar highlights will be included in the worship bulletin this Sunday.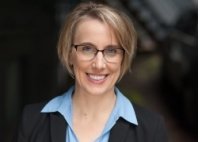 On November 3, we will celebrate All Saint's Day, a time to pay our respects to the long legacy of saints upon whose shoulders we stand today. It is also a time to honor those in our midst who have passed away more recently. This ancient Christian practice is the basis of our modern-day Halloween, which comes from Hallows Eve, meaning The Evening of Holy Persons.
On a related note, a new sermon series will begin called "Proverbs: Dancing Our Decades." Each Sunday in November will be dedicated to a different era in our lives. We will move from childhood (November 3) to young adulthood (November 10) to mid-life (November 17) and then elderhood (November 24), the final week.
Through the Proverbs, we will take a good, hard look the spiritual tasks we need to accomplish in each stage in order to have a thriving and full life.
Finally, November is a key time for all of us to engage whole-heartedly with discerning our congregation's next steps. I am hoping for 100% participation in the House Meetings. If Alki UCC has been your home community, in any capacity, please sign up for one of these gatherings. While Vicky Smith is out of town for the next two weeks, contact the church office to sign up. You can also register online here.
Ever onward,
Pastor Kelly
Join the Choir to Sing for the December 15
Alki UCC Christmas Concert

Rehearsals begin after worship this Sunday, November 3.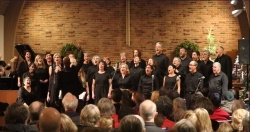 Do you remember the wonder and delight at the Christmas concert last year? Our church was packed with neighbors and friends.
The second annual Alki UCC Christmas Concert — The Gift — is just weeks away on Sunday, December 15, at 6:00 pm. If you would like to add your voice and heart to this year's music and celebration, this is the time to become a special part of it all.
Choir concert practices are Tuesday evenings and Sundays:
Our first Christmas concert rehearsal is after worship this Sunday at 11:20 am. It's an important time to get organized, receive music and begin to share in the excitement.
Have you been thinking about singing with the choir? Now is the time to give it a try and give yourself a new focus this Advent!
Minister of Music
Marshan Goodwin-Moultry
is the contact for further information.
— Jane Gunwaldsen
Hope Partnership: New Beginnings
Essential Congregational Meeting

Friday, November 8,
6:30 to 9:00 pm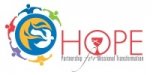 Please plan to attend this important gathering, moderated by our Hope Partnership consultant, who will explain how the House Meetings are designed to work and give an overview of the process moving forward … the all-important Why and How!
Either eat before you come or feel free to bring a sack supper.
Sign Up for your Hope Partnership House Meeting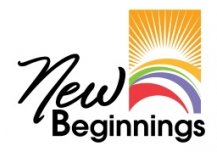 House Meeting signups are off to a great start!
Thank you to all our gracious hosts and leaders.
Look for signup sheets in the narthex, or sign up online here.
NOTE:
Important information on the Hope Partnership process will be shared during a very brief congregational meeting as part of worship on Sunday, November 24.
Please mark your calendar and plan on joining us.
Ministry Team & Church Council Contacts

Here's who to contact if you have a question or comment about a particular Ministry Team ... or would like to join!
Additional Teams:
Following is the church council roster. Moderator Emily Hitchens is the contact. Full council membership is also posted on the narthex bulletin board
Officers:

Emily Hitchens, Moderator
Joe Mitter, Vice Moderator
Julia Peeler, Treasurer
Charlie Hinckley, Secretary/Clerk

Members:

Kim Becklund
Jeff Duckett
Gary Gesellchen
Gretchen Hawley
Rod Peeler
Andrea Saunders
Cinda Stenger

Ex Officio
Kristin Michael, Operations Manager
Rev. Kelly Wadsworth, Pastor

PNCUCC Fall Conference Report

Report from the Fall Gathering of the Pacific Northwest Conference of the United Church of Christ
October 18 and 19/Shalom UCC, Richland, WA
Weaving Together to Win: Progressing from Value Statements to Concrete Action
Alki UCC member Kathy Olson attended the Fall Conference and submitted the following report: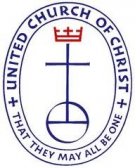 The event's purpose was to show churches how to move from vague goals to specific demands — to make them more effective.
Immigration
:• Specific demand: Stop deportations from Yakima airport
• Responsibility: World Atlantic Airlines and Swift Air, both charter airlines.
• Vulnerability: Swift Air larger, more susceptible to pressure
Note: need greater communication between churches, since two separate churches are doing advocacy
Homelessness
• Specific demand: People stay housed
• Responsibility: State representatives, Seattle mayor and council; developers
.• Vulnerability: Officials election, developers' reputation.
• Action: Community work with developers (especially to build low income housing rather than pay into fund), work with elected officials
Agreements
• Stand with all teams;show up for other people. We should also make an effort not to waste others' time.
• Those who don't participate can't say later what should have been done.
• Partner with Justice and Witness Ministries of Pacific Northwest Conference
• Report to church council; submit an annual report
• In general, do not take the first offered solution from whoever is responsible, because it will only be a piece of the solution.
Our Wider Community:


Getting Out & About ... and Making a Difference!



A West Seattle event about reversing global warming
Sunday, November 3 at 5:00 pm
West Seattle Meaningful Movies at Alki UCC

West Seattle Neighbors for Peace and Justice invite you to a pizza party followed by the screening of two short films that show we can reverse global warming:
There will be an optional discussion afterward. To help us plan, RSVP to John Repp and put "Nov. 3" in the subject line.
Seattle Anti-War Coalition Protest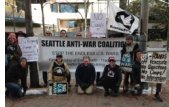 Tuesday, November 5
11:00 am to 1:00 pm
(repeats the first Tuesday of each month)
Federal Building
915 2nd Ave, Seattle, WA 98104
More info here.
Organizational Meeting for New West Seattle
Girls Scout Troop
Sunday, November 10 at 4:00 pm
Alki UCC Parlor

Girl Scout Troop #40067 is accepting 4th grade girls with a parent volunteer. This is a new troop forming in West Seattle, utilizing a co-op model, and is excited to embrace the Girl Scout mission to offer leadership opportunities and character development to empower girls of every race, ethnicity, socioeconomic status, sexual orientation, ability, gender identity, religion, or geographic location to make the world a better place. Contact: Kelly Wadsworth
Faith Action Network (FAN) 2019 Annual Dinner
Sunday, November 10, 4:30 to 8:00 pm
Renton Pavilion Event Center
233 Burnett Avenue South
Register now for FAN's Annual Dinner, Washington state's interfaith celebration of advocacy and community. Join us and make a difference!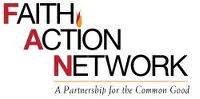 We look forward to celebrating all we've accomplished together in the past year and gathering inspiration and courage to Raise Our Voices for social change in 2020. Your partnership helps us keep fighting for inclusion, racial equity and justice. Information/Registration here.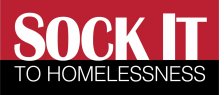 It's sock time at Operation Nightwatch!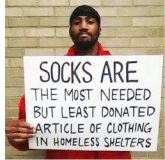 Please bring your donations of new men's athletic socks to the donations bin in the narthex.
The drive runs through November 17.
Give early and often!
Prayers for the family of Nancy Van Wyk, Julia Peeler's sister, who passed away October 13.
Continued prayers for

Dayle Banks, who is back in West Seattle at Providence Mount St. Vincent, 4831 35th Ave SW and is in good spirits. She can be reached through the main switchboard at (206) 937-3700. She is in Room 532, bed #1.
For those grieving the recent death of a loved one:
Larry Gill, the family and friends of Ruth Okada; family and friends of Shelley Webster, Kathy Herigstad and family, Amy Young and family, Lesa Henry
Recent hospitalization, illness and other concerns:
Kirstin Duckett's father, Don Peterson, Jeff Jolly, Jim & Bev Connor, John Kinsman, Lois Constantine, Kathy Herigstad's sister Jackie, Jan Cochran
For home bound members/friends of Alki UCC: Doris Colbert
Wider World: Prayers for all those affected by California's devastating wildfires; forthe thousands of innocent people being displaced, persecuted and killed as a result of the administration's betrayal of our Kurdish allies in Syria; for all those affected by the increasingly cruel and inhumane US immigration policies imposed by the current administration;
prayers for fewer guns, for all victims and those affected by gun violence; victims and survivors of extremist violence around the world; migrants seeking refuge around the world, and for those who are trying to help them. The rest of the missing schoolgirls kidnapped by Boko Haram, who remain in our hearts as long as they remain missing. The hungry and homeless, the ill and the addicted, the lost and the lonely; the unemployed.
Worship
This Sunday,
November 3,
at 10:00 am

Join us for a special service to honor and celebrate members and friends of the Alki UCC faith community who passed away in the last year: Jeanne Anderson, Eric Erickson and Ruth Okada.
We will also have a prayerful remembrance for all our deceased loved ones.

Scripture:

Proverbs 1:1-19
(The Message)
Color: White
Liturgist: Gretchen Hawley
Note: Communion will be celebrated next week during worship on Sunday, November 10

Don't forget to set your clocks back one hour when you go to bed Saturday night. Get that extra sleep!
November/ December Highlights
Sunday, November 3
8:30 am Stewardship
10:00 am
All Saints Day
Worship
11:30 am
Building/ Grounds
In anticipation of Veteran's Day, send an email to the church office by November 7 with the name(s) of any vets you would like to acknowledge during worship on Nov. 10
Friday, November 8
Hope Partnership
Congregational Meeting
Sunday, November 10
10:00 am
Communion Sunday
Recognition of veterans
during Worship
11:30 am
Worship Logistics
Thursday, November 14
6:30 pm Outreach
Andrea Saunders Home
Wed, November 13
Team reports due to Moderator Emily Hitchens and church office
Sunday, November 17
11:30 am
Faith Formation
Wednesday, Nov 20
6:30 pm Council meeting
Sun, November 24
10:00 am Thanksgiving-themed worship service/ Congregational Meeting
6:00 pm Alki UCC

Health/Medical Mobility Items Available
Big Thanks to Julia Peeler who took on the important task of creating an inventory of health and medical mobility items available at Alki UCC. Our thanks as well to all who donated these items over the years.

You can check out items as needed by contacting the church office:
• Wide shower seat
with back
• Shower stools
• Toilet seats
with bucket and arms
• Adjustable and single
crutches
• A variety of walkers
including
large wheeled
folding walkers with
basket and seat
• Aluminum cane
& four-prong cane
• Full body lift sling
• Knee roller
Friends of Seattle Mombasa Schools
Annual Breakfast Fundraiser
Saturday, November 2
at 8:00 am
Holy Names Academy, 728 21st Avenue East
Remember the beds purchased and the roof repaired by our Gala "raise the paddle" donation to the Girls School in Kenya?

Here's another great way to support the school. Make your donation through PayPal or check to Friends of Seattle Mombasa Schools to Eileen Simpkins, Treasurer FSMS
2823 Broadway East, Seattle, WA 98102
RSVP: Julia Peeler
2019 Reconcile and Reform Conference
November 7 - 9
Seattle

Are you a Christian who supports the LGBTQ community but who wishes that your church were as supportive as you are? Do you feel ill-equipped to have difficult conversations with Christian family and friends ⁠— much less your pastor and other church leaders⁠ — about their views on the topic and their interpretation of Scripture when it comes to same-sex relationships and transgender people?
Register today for The Reformation Project's Reconcile and Reform Conference to help you become a confident and effective advocate for LGBTQ inclusion in your church!

Click on the big, blue donate button above to learn how to donate by check or a secure online credit card donation.