This week is the second in the series Proverbs: Dancing our Decades. We are looking at the spiritual and faith tasks that mark the different decades of life.
This past Sunday we explored childhood and adolescence. This coming Sunday we will dig into young adulthood.
In addition, we mark Veterans/Armistice Day on November 11 and we will recognize and hear from our own Alki UCC veterans during the service. As many of you might or might not know, I am a veteran myself having served in the Army from 2001 – 2011 and in Iraq from 2008-2009. As you might guess, I love our veterans! I invite you to the service on Sunday to hear a few of them reflect deeply on their faith and their service. (Click here to read further about Pastor Kelly's experiences.)

We also have an important congregational gathering on Friday, November 8 at 6:30 pm in the parlor. We are in the House Groups phase of our church-wide discernment process and this kick off meeting will answer many questions as well as train us to discern well. Our full church assessment from HOPE will be distributed during the House Meetings so if you are not yet signed up, contact the church office.

We marked All Saints Day on November 3 with one of my all-time favorite hymns — For All the Saints Who From Their Labors Rest. We honored Ruth Okada, Jeanne Anderson and Eric Erickson, members of Alki UCC who passed away during the past year. We also recognized the loved ones in our own lives, many of our griefs and losses, as well as the lives of the saints upon whose shoulders we stand today.

And when the fight is fierce
The warfare long
Steals on the ear, the distant triumph song,
And hearts are brave again, and arms are strong.
Alleluia! Alleluia!


Ever onward,
Pastor Kelly
Hope Partnership: New Beginnings
Essential Congregational Meeting

Friday, November 8,
6:30 to 9:00 pm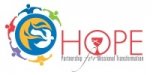 Please plan to attend this important gathering, moderated by our Hope Partnership consultant, who will explain how the House Meetings are designed to work and give an overview of the process moving forward … the all-important Why and How!
Either eat before you come or feel free to bring a sack supper. Snacks and coffee provided.
Sign Up for your Hope Partnership House Meeting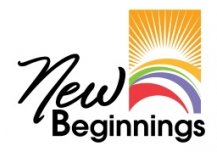 House Meeting signups are off to a great start!
Thank you to all our gracious hosts and leaders.
Look for signup sheets in the narthex, or sign up online here.
NOTE:
Important information on the Hope Partnership process will be shared during a very brief congregational meeting as part of worship on Sunday, November 24.
Please mark your calendar and plan on joining us.
The UCC Church Building & Loan Fund
video presentation:
Facing Your Church Building's Uncertain Future

Tuesday, November 12, noon
Join us in the Parlor!
When the future of church property is uncertain, it's time to have faithful, honest and often difficult conversations.
This zoom webinar invites pastors and church leaders to hear and discuss options for their church facilities and property.
Our Wider Community:


Getting Out & About ... and Making a Difference!



Organizational Meeting for New West Seattle
Girls Scout Troop
Sunday, November 10 at 4:00 pm
Alki UCC Parlor

Girl Scout Troop #40067 is accepting 4th grade girls with a parent volunteer. This is a new troop forming in West Seattle, utilizing a co-op model, and is excited to embrace the Girl Scout mission to offer leadership opportunities and character development to empower girls of every race, ethnicity, socioeconomic status, sexual orientation, ability, gender identity, religion, or geographic location to make the world a better place. Contact: Kelly Wadsworth
West Seattle Neighbors for Peace and Justice
Sunday, December 1, 5:00 pm
Members of the Alki UCC community have an open invitation to come visit. Meetings are the first Sunday of the month in the parlor.
Help the Advocates for Immigrants in Detention Northwest (AIDNW)
win a $40,000 award ...
with just a click!
AIDNW is a finalist for BECU's People Helping People Award, which

gives them a chance to receive $40,000 that they can use to to reinvest in their vital programs.
Please take a moment to vote for AIDNW in the "People's Choice Award" category.
Cast your vote at becu.org/awards by midnight on Friday, November 15.
It is not necessary to be a BECU member to vote. Only one vote per email address is allowed.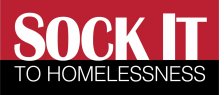 It's sock time at Operation Nightwatch!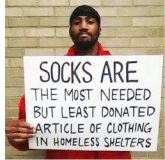 Please bring your donations of new men's athletic socks to the donations bin in the narthex.
The drive runs through November 17.
Give early and often!
Penny Matthews, recovering at home from total knee replacement surgery.

Vicky Smith, who sustained a minor break in her leg that will keep her off of it for a while. She and husband Dave are recuperating together nicely on a well-earned vacation.
Continued prayers for Dayle Banks, who left word that she may be coming home from Providence Mount St. Vincent by November 14. In the meantime, she can be reached at (206) 937-3700. She is in Room 532, bed #1.
For those grieving the recent death of a loved one:
The family of Nancy Van Wyk, Julia Peeler's sister, Larry Gill; the family and friends of Ruth Okada; family and friends of Shelley Webster; Kathy Herigstad and family; Amy Young and family; Lesa Henry
Recent hospitalization, illness and other concerns:
Kirstin Duckett's father, Don Peterson, Jeff Jolly, Jim & Bev Connor, John Kinsman, Lois Constantine, Kathy Herigstad's sister Jackie, Jan Cochran
For home bound members/friends of Alki UCC: Doris Colbert
Wider World: Prayers for all those affected by California's devastating wildfires; for the thousands of innocent people being displaced, persecuted and killed as a result of the administration's betrayal of our Kurdish allies in Syria; for all those affected by the increasingly cruel and inhumane US immigration policies imposed by the current administration;
prayers for fewer guns, for all victims and those affected by gun violence; victims and survivors of extremist violence around the world; migrants seeking refuge around the world, and for those who are trying to help them. The rest of the missing schoolgirls kidnapped by Boko Haram, who remain in our hearts as long as they remain missing. The hungry and homeless, the ill and the addicted, the lost and the lonely; the unemployed.
Worship
This Sunday,
November 10,
10:00 am

Scripture: Proverbs 3:1-20
from The Message
Color: Green
Liturgist: Kim Becklund
During worship, we will honor our veterans and celebrate Communion.
Call for Pictures of Last Sunday's All Saints Worship Service
Please contact the church office if you took any pictures you would like to share. Here's one from Julia Chase:
November/ December Highlights
In anticipation of Veteran's Day, send an email to the church office

today

with the name(s) of any vets you would like to acknowledge during worship this Sunday
Tomorrow!
Friday, November 8
Hope Partnership
Congregational Meeting
Sunday, November 10
10:00 am
Communion Sunday
Recognition of veterans
during Worship
11:30 am
Worship Logistics
Monday, November 11
Office Closed
Thursday, November 14
6:30 pm Outreach
Andrea Saunders Home
Wed, November 13
Team reports due to Moderator Emily Hitchens and church office
Sunday, November 17
11:30 am
Faith Formation
Wednesday, Nov 20
6:30 pm Council meeting
Sun, November 24
10:00 am Thanksgiving-themed worship service/ Congregational Meeting
6:00 pm Alki UCC

5:00 & 10:00 pm
UCC Men's Retreat at Pilgrim Firs
Friday, January 30 — Sunday, February 2
An optional day of silent retreat starts Thursday evening.
Explore the theme of "Climate Change: From Despair to Hope" as a group and in smaller discussions. Enjoy good food, fellowship, raising your voice in song and attending the Saturday evening Wisdom Circle.
Our program leader, Rev. Dave Schoen, will draw heavily from the recently-published Climate Church, Climate World by Jim Antal, and Intrinsic Hope by Kate Davies.
Information: Hans Dankers, Rick Russell or Chris at Pilgrim Firs

Click on the big, blue donate button above to learn how to donate by check or a secure online credit card donation.