Nurture, Nourish, Discover

Giving Thanks. Love is All.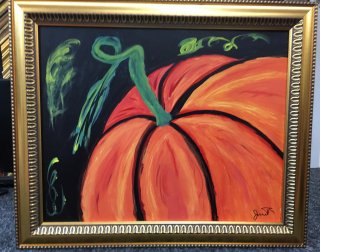 Dear Friends, It has been quite a year for many of us. As we come to the last weeks of the year, it is good to reflect and review and reconsider our priorities.
Living Love in every moment is the goal for many of us. How do we live love in this confused world? Everything begins and ends with us, not as ego, but as soul living our true self.
All of our classes and sessions bring you to have a deep experience of the sweet center of you, and explore your life with wisdom and grace and fun. We help you untangle the web of what you carry that is not you that interferes and creates challenges and suffering.
Navigating our everyday lives, relationships, jobs, and more, in an unconditionally loving way is a beautiful pathway to explore.
Universal truth is the truth that lives with us each day and often we can be so inundated with distractions and challenges, beliefs, fears, and people that keep us from remembering our greatest potential.
In my life and work I have gathered teachings and tools to help you walk your walk and keep going with wisdom and love leading your way. It is a journey to change our worldly patterning and worth every second we invest in us.
Sign up and join us for these unique opportunities below. Only the first retreat is for women only.
Janet StraightArrow creates an Oasis for you to relax and nourish you. No matter the focus of the class, you become more loving, peaceful, grounded, and relaxed too. EZ travel from all of NJ and surrounding states. Note the dates for prepayment discounts.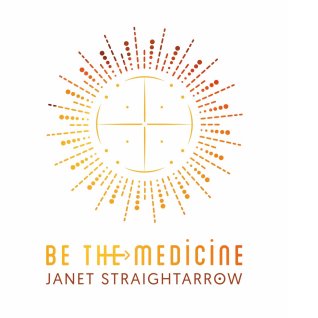 Be The Medicine, Live the Power of You!
Check out our website for events, private sessions and other opportunities for healing, & learning scheduled.
Reiki 2 CertificateClass begins this Thursday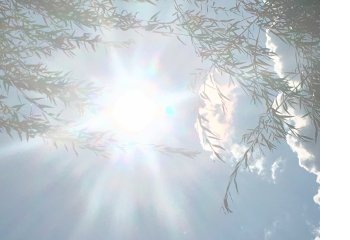 Sign-up today we meet Thursday nights beginning 11/7/19 for 4 weeks total, we skip Thanksgiving and meet the following Thursday 12/5.
We move to the next level in living and using Reiki in our lives helping others and us. Increase our personal and professional healing energy and abilities.
Learn distance and hands-on and off healing methods learning to work with Reiki symbols, scanning, reading, Medical Intuition, and healing. We gain a deeper awareness of the energy, healing tools, and ways to make healing changes in all areas of our life and with others. Learn through experience throughout the class.
Usui Reiki 2 Practitioner Certificate. Days are spread out to allow students to practice to complete and embody teachings. This is a comprehensive course.
For complete class information see event page here

Women's Wisdom Day-Treat November 17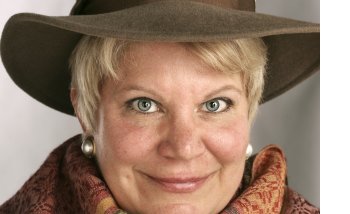 "A retreat with Janet is coming home. Janet's teachings emerge from a place of unconditional love. You come away with you, and your life forever changed. Choosing to work with Janet is giving yourself the most beautiful gift in the world." Beth Mund, Author

Put your oxygen mask on first as you take a day for you to relax into your wise and wonderful self. Life becomes easy when we step into our power, love, and grace. Join us for some unique practices and teachings that will awaken your perspective and life with joy and clear direction.

Come, relax, refresh, and enjoy a specially designed day of energy, experiences, and learning. Janet is cooking up a day of empowered fun. BONUS How to have more day in your time and time in your day.

Join us as we step fearlessly into the wholeness and holiness of who we are as women. Laughing and sometimes crying opens us up to our new life of freedom to be us.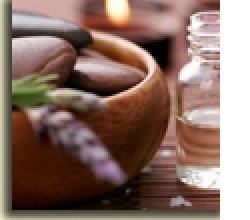 Women Rock! We are here to change the world. We begin by honoring ourselves and not looking to others to affirm us. Our wisdom and knowledge and intuition are superb, and as we listen and follow we lead others and us to amazing, wise, and wonder-filled lives.

It is from a place of being self-full that we can lead, and heal, and help. We experience us in new ways and learn more about the power of being strong, loving, and true women without fear.

As we live the truth of who we are, we lead others, and younger's, into a better future.

Early bird discount $175.by By November 10. $195. After until we are full. Credit cards Checks to Janet StraightArrow, 48 Frederick Place, Morristown, NJ 07960. Bring a friend or a mom or daughter. 10 Am to 4 Pm. Bring notebook, pens, lunch, curiosity, and you!

Reiki Share for practitioners 11/25





This is a community event for Reiki Practitioners.


Reiki Practitioners appreciate the opportunity to give and receive Reiki toone another.
We heal and learn in each session.
All schools of Reiki Practitioners welcome not just from our school.
We will have a bi-monthly opportunity for practitioners of all levels to gather, practice, and receive Reiki together.
Each person receives and works on several people.
We welcome extra tables and sheets.
The donation suggested $20. 6-9:30 PM RSVP by 11/22 973-647-2500 or email
Come as you can, leave when you must. Bring healthy snacks to share.

Winter Solstice Ceremony-Celebration 12/20


Join us for this end of year community ceremony and celebration of light on the shortest day of the year. We gather to welcome the return of the light as the days become longer.
A powerful Community Shamanic Ceremony with drumming, journeying, and celebration.
Friday night under the stars. Bring food to share. There will be hot and cold beverages provided.
Donation $20.- $40. Reserve your place. Credit Cards
or send check or cash to Janet StraightArrow 48 Frederick Place, Morristown, NJ 07960
Walk-ins as available. 973-647-2500 or email

New Years Toltec Mitote January 4-5 Retreat

Space will be limited, so sign up early. Men and women from around the world have enjoyed this profound experience.
This Mitote comes from the Don Miguel Ruiz Lineage
which includes a Fire Ceremony, Chant, Lucid Dreaming, and a Morning Ceremony
Janets gifts as a Shaman offers you a profound opportunity for a transformative ceremonial experience. Gentle, loving, and focused, we gather in community, purifying ourselves with chant, and set powerful intentions which support us and all.
A Mitote is a high energy and focused Shamanic ceremony raising our vibration to awaken our higher wisdom, and truth. A perfect preparation with messages and visions for the New Year, and the next stage of our life.
We experience the purification of our body, mind, and spirit. We chant the Gayatri Mantra, which is chanted throughout the midnight ceremony by a smaller group in the center. We take turns chanting and dream under the stars allowing the raising of our energy, visions, and inner movement.
Janet StraightArrow found her calling as a Shaman in 1992, and trained with a Nagual Toltec Shaman in this ceremony. StraightArrow has led many of these in various locations in 5 states over 18 years. It is a favorite among her students to experience again and again.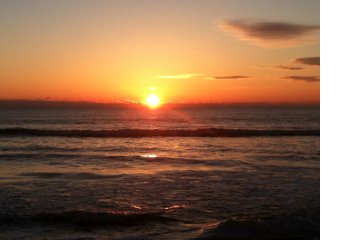 "We just finished a Mitote weekend retreat.
We were in an amazing space, but the truth is it would not matter where we were. Janet brings the safe container, and then we build upon it.
By safe container, I mean a safe place to explore your true self, cut out the illusion and discover who we are. We were able to experience the love within and integrate it so that we can bring it back out into the world more whole and strong and resolved to be our true selves and abide in our true nature." Jennie Denaro-Saum, Reiki Master

This overnight ceremony is in a private location; the address will is given upon sign-up. $325. Prepaid before 12/1/19. $350 after if there is space. Credit Card or checks to Janet StraightArrow, 48 Frederick Place, Morristown, NJ 07960 More details on our website



A life-changing experience that is well-timed for us to step into 2020.
Channeling & AutoMatic Writing Day-Treat 1/18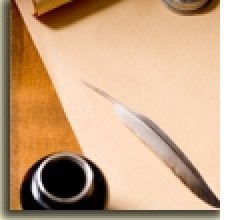 "The channeling and automatic writing class with Janet StraightArrow is truly transformative. I felt myself open up tremendously as I immediately was able to channel beautiful messages from my heart. Throughout the class, I was able to break through barriers and limitations that were blocking me in my writing and in my life. Each participant that day was able to recognize more clearly what personally holds us back from not only putting pen to paper but also from experiencing more of our potential.
Janet provided us with advice, techniques, and practices we can use every day to become more open and receive divine guidance along the way. Answers I have been seeking are now pouring out of me and I am able to write more freely than I ever have before, while feeling more connected and clear as well. I am very pleased and deeply thankful for the opportunity to have taken that class with Janet and recommend it to anyone who is interested in exercising their creativity and practical ways to access YOUR SOUL and TRUTH! Thank you again for not only offering this class to me but also thank you for teaching at all! You are changing lives and mine! Your energy is very calming and beautiful." Alexandra

People from all walks of life join Janet for this unique day experience. Take your whole life, personal connections, Spiritual, Shamanic, energy work, awareness, focus, and writing to the next level. Connecting to our higher self and spiritual support teams or intuition, we learn to receive more complete messages about our life, purpose, health and more, and trust it.

Janet creates a high energy container for you to receive abundantly on this day. Experience new ways to break through any illusions and blocks and allow deep true messages that move you forward in every way. Janet teaches you to work with deeper questions to receive complete answers.

Meditations, journeys, and automatic writing throughout the day. Bring light snacks and a small lunch as we want to allow the greatest amount of clarity in our experience. This will create a powerful practice and deeper connections to awaken in us.

Great for writers to help open up to greater flow with your blogs, books, other projects, and marketing too. Janet has studied with top writers, and masters in many traditions from Astrology to Zen.

Janet lives what she teaches here and is excited to bring wisdom and powerful experiential ways to open up and manifest in your writing and all areas of your life. Join us. It is always an adventure.

Full Day Session Saturday, January, 18, 2020. 10 AM to 5 PM.
Sign up today. Prepaid Discount by 1/1/20 $195. After till class is full $225.
Credit cards
Checks to Janet StraightArrow, 48 Frederick Place, Morristown, NJ 07960

Return to Health DayTreat Saturday January 25.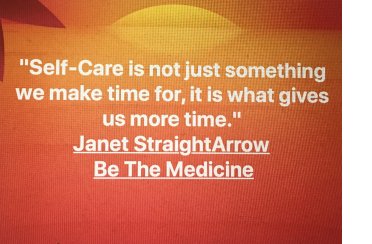 For people from all walks of life who are struggling with a diagnosis or problems that they want to heal and resolve, and return to a vibrant, healthy life.

You will learn and experience some of Janet's most direct and profound practices, pathways, and tools, to heal you.

Put all the Healing Pieces Together. Receive Deep Healing and Learn How to Continually Heal Yourself. Be The Medicine is a pathway that is a precise gathering of studies and practices from around the world that have direct results.

"Janet has been an eye-opening guide and teacher. Her classes and meditations have been life-changing and healing for me. I have fought with an autoimmune disease for many years and now barely notice their effect, partially in great thanks to what I have learned under Janet's excellent guidance. I highly recommend working with Janet for healing and opening your world." Dominique Peck-Meyer, Real Estate Broker

When we miss pieces of the process we block healing. When we learn to focus on perfect health we can get results and live healing as a lifestyle. We learn to listen to our body and overcome blocks of the mind and more. We clear us and maintain a positive, energetic life. Most of all we have fun as we learn to help ourselves in powerful new ways.

You may begin with or follow up with private sessions or take other classes to continue your healing journey.
More details on website here

Personal Healing, Learning, Coaching Sessions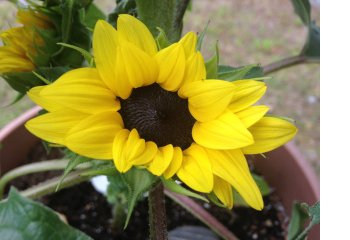 Living and Healing Mastery has always been my focus. Going all the way with questions and answers manifests the best results.

Having studied many routes of healing, the causes and how to heal them has been my life's work and journey.

Working one-on-one with individuals, families, business groups, friends, and teams, is something I offer in my space or sometimes yours or another location, phone, Skype, or Zoom. Website for more details and possibilities.

Healing energy and tools are used from my fifty-two years of practice are individualized quickly for your needs. Many clients have healed impossible things and live a normal healthy life and maintain themselves with teachings and tools and updates with me when needed.



"Janet is the rainbow of love! With the skilled hands of a surgeon, Janet is able to help you reach inside to the deepest, most hidden places of yourself and give you tools to shine the brightest, most powerful light for personal & professional healing! Janet is a wonderful tour guide, providing direction and possibilities for healing as you walk your path! She is very personable, creative, and nurturing to all she meets. It is an honor and a pleasure to have her walking alongside me! Namaste'

" Elisa Maggio, Healer, Teacher, Artist

Reiki 1 Training Rescheduled to January 11-12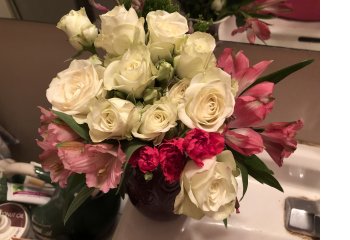 Start the New Year with a skill to heal you and others.
This exciting, comprehensive professional-level course offers practical healing and energy work teachings in addition to Reiki attunements, meditations, and practice, with each student receiving a full healing session.
Learn to Heal you and others with this Ancient practice that is now used in medical systems as well. Janet has been teaching Reiki since 1996 and brings incredible experience, energy, and information to all who attend this class.
PERSONAL. Reiki empowers your healing abilities. Reiki is used to speed up healing, relieve pain and stress, aids sleep, improve circulation, aid digestion, increase energy and stamina, balance the body, clear negativity, and heighten psychic abilities, aids connection to your higher power and much more! Healing can occur on all levels- physical, emotional, mental, and spiritual.
PROFESSIONAL. You will learn how to help heal yourself and others in your life. You are also trained to work with clients if you choose to work professionally. This bodywork modality is a perfect professional enhancement for massage therapists, medical, dental and veterinary practitioners, ministers, psychologists, and all who reach out to help people and animals heal. Please come ready to learn and enjoy!
Details on this class here

Chocolate & Mindfulness February Day-Treat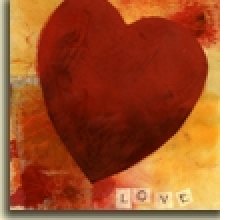 We all love chocolate. I recently met a nutritionist who specializes in healthy eating and enjoying life, food, and Chocolate.
We are cooking up a Day-Treat for February and will keep you posted. A Yummy blend of senses and spirit and awareness and chocolate. More soon. Love, Janet