"Your young people will see visions and your elders will have prophetic dreams." — Joel 2:28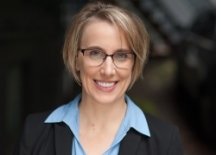 We heard a powerful presentation last Friday night from the Rev. Chuck Blaisdale, a UCC pastor in Tacoma, WA and our point person with HOPE Partnership.
Pastor Chuck provided a once-over of religion in America. Here are a few key points:
All membership organizations are declining (including the church).

There are a growing number of "nones" and "dones" (those for whom church life is not part of their regular repertoire).

We receive information differently (i.e. from broadcast in the 1950s to interactive web in 2010s).

Overall birth rates are lower. (In previous generations, the church grew through births rather than through invitation.)
He offered three shifts that effective churches make in these times:
Making disciples of the Jesus way vs. making good church members

Community transformation vs. church growth

More fulfilled lives vs. just more full lives.
With regards to #2, what kind of transformations might the Alki neighborhood long for? What are the spiritual longings on 61st Street? What are the religious practices cherished on Hinds Street?

Our House Groups are beginning to meet and this is where the lion's share of these discussions will take place. If you haven't signed up yet, please contact Julia Peeler asap to find out about available days/times.

We also have a 50-page assessment for the church which is available ONLY through participating in the House Meetings. This is intentional since the report is primarily designed for the people of the church to discern its next best steps in conversation with one another. The "in conversation" part is important. We are in a delicate time in our congregational life, a season where we want to set free our dreamers and our visionaries while also protecting them from undue influence or worry.
There may come a time at the end of our discernment when we choose to share the experience and the report with our fellow churches and regional partners but until then, its primary purpose is to facilitate our own discernment.

Ever onward,
Pastor Kelly
Faith Formation
This Sunday, November 17, 11:30 am

Council meeting
Wednesday, November 20, 6:30 pm


Next Sunday, November 24, 10:00 am


Thanksgiving-Themed Worship,


Brief Congregational Meeting


and Hanging of the Greens



Join us at 10:00 am for a special service of Thanksgiving, which will include a brief congregational meeting during worship.



Volunteers needed!
Please stay after worship for our traditional "Hanging of the Greens" to decorate the sanctuary and narthex for Advent and Christmas. Hot cider and treats provided.

The Gift: An Alki UCC Musical Christmas

Sunday, December 15 at 6:00 pm
Join us for our 2nd annual Community Christmas Concert.
Your very own Alki UCC choir will take you on a journey
through new arrangements of traditional Christmas favorites
and "get-up-outta-your-seats" Gospel music.

Doors open at 5:30 pm; refreshments and goodies served
after the concert in our festively decorated Anderson Hall.
Tickets are $5.00 General Admission (ticket required/no reserved seating). Proceeds benefit The Youth Chaplaincy Coalition.
Choir members will be selling tickets after worship. Online sales through Brown Paper Tickets begin next week.
Childcare available with advance reservation ONLY; contact gift@alkiucc.org.
Our Wider Community:


Of Interest Online .

..

Getting Out & About ...




and Making a Difference!



Help the Advocates for Immigrants in Detention Northwest (AIDNW)
win a $40,000 award ...
with just a click!
AIDNW is a finalist for BECU's People Helping People Award, which

gives them a chance to receive $40,000 that they can use to reinvest in their vital programs.
Please take a moment to vote for AIDNW in the "People's Choice Award" category.
Cast your vote at becu.org/awards by midnight tomorrow, on Friday, November 15.
It is not necessary to be a BECU member to vote. Only one vote per email address is allowed.
Advocate for Camp Second Chance!
Community Meeting
on the Future of Camp Second Chance (C2C)
Thursday, November 21, 6:30 to 8:00 pm
Seattle Fire Department/Joint Training Facility
9401 Myers Way S, 98108.
We hope C2C can continue at its present site for years to come and prosper through a lease by a West Seattle church. However, there may be very vocal, very vehement people opposing any homeless camps in our area.
Please attend this meeting to support this camp and share your perspective on how it has improved the lives of its homeless residents AND strengthened us as a community. —
Cinda
West Seattle Neighbors for Peace and Justice
Sunday, December 1, 5:00 pm
Members of the Alki UCC community have an open invitation to come visit. Meetings are the first Sunday of the month in the parlor.

It's sock time at Operation Nightwatch!
Please bring your donations of new men's athletic socks to the donations bin in the narthex.
The drive ends November 24.
Give early and often!
Report: Admiral UCC Town Hall on Church Redevelopment Plans

In case you missed it — on Tuesday, October 8, Admiral UCC hosted a Town Hall to update the neighborhood on their thoughts for responsible stewardship of their property. Pastor Andrew Conley-Holcom kicked off the evening highlighting the church's deep commitment to the Admiral neighborhood and the congregation-wide decision to remain at their current site and not relocate.
Admiral UCC shared an architectural plan that they commissioned: a two-building redevelopment with two five-story buildings which include housing, a brand new preschool facility, community space and a multi-use sanctuary.
These design ideas were prepared as a starting point for exploration to secure the long-term viability of Admiral UCC. Contact the Alki UCC Building & Grounds Team (Team Lead: Doug Gunwaldsen) with any questions.
For those grieving the recent death of a loved one:
The family of Nancy Van Wyk, Julia Peeler's sister, Larry Gill; the family and friends of Ruth Okada; family and friends of Shelley Webster; Kathy Herigstad and family; Amy Young and family; Lesa Henry
Recent hospitalization, illness and other concerns:
Dayle Banks, Kirstin Duckett's father, Don Peterson, Jeff Jolly, Jim & Bev Connor, John Kinsman, Lois Constantine, Kathy Herigstad's sister Jackie, Jan Cochran
For homebound members/friends of Alki UCC: Doris Colbert
Wider World: Prayers for all those affected by California's devastating wildfires; for the thousands of innocent people being displaced, persecuted and killed as a result of the administration's betrayal of our Kurdish allies in Syria; for all those affected by the increasingly cruel and inhumane US immigration policies imposed by the current administration;
prayers for fewer guns, for all victims and those affected by gun violence; victims and survivors of extremist violence around the world; migrants seeking refuge around the world, and for those who are trying to help them. The rest of the missing schoolgirls kidnapped by Boko Haram, who remain in our hearts as long as they remain missing. The hungry and homeless, the ill and the addicted, the lost and the lonely; the unemployed.
Worship
This Sunday,
November 17,
10:00 am

Scripture: Proverbs 4
Color: Green
Liturgist: Walt Gustafsen
Outreach Team Meeting Tonight at 6:30 pm
Andrea Saunders Home
on Alki Avenue SW
Join us!
We have two major topics:
1) It's the holidays, a time when we ramp up taking care of others. We'll plan a food drive and gifts for homeless students, as well as a holiday meal we'll serve at Camp Second Chance.
2) Joe Aprile is developing materials about global warming and how to educate each other for lowering our carbon footprint.
What other ideas/ concerns/issues do you want to dig into?
Hope you all can make it.
Bring a snack to share if you can.
— Cinda
Reinhardt Circle Bean Soup for Sale this Sunday

The signature packets, featuring 10 kinds of organic beans, make a delicious, soul-satisfying soup!
They're only $4.00 each and make a great Christmas gift as well. Proceeds benefit a local charity.

8:30 am
Stewardship
6:00 pm Alki UCC


5:00 & 10:00 pm
Reminder About Project Deadlines
As we approach Advent and anticipate all the new classes and BIG doings scheuled around our discernment process, it's vital that the church office gets information in a timely manner.
If you want to publicize an event or put a call out for participation, please be mindful. The newsletter/ bulletin deadline is Tuesday. Contact the church office to clarify other production schedules.
UCC Men's Retreat at Pilgrim Firs
Friday, January 30 — Sunday, February 2
An optional day of silent retreat starts Thursday evening.
Explore the theme of "Climate Change: From Despair to Hope" as a group and in smaller discussions. Enjoy good food, fellowship, raising your voice in song and attending the Saturday evening Wisdom Circle.
Our program leader, Rev. Dave Schoen, will draw heavily from the recently-published Climate Church, Climate World by Jim Antal, and Intrinsic Hope: Living Courageously in Troubled Times by Kate Davies.
Information: Hans Dankers, Rick Russell or Chris at Pilgrim Firs

Click on the big, blue donate button above to learn how to donate by check or a secure online credit card donation.