Council Notes from November 20, 2019

Your Alki UCC Council meets monthly, and meetings are open to anyone who would like to attend. Here are some highlights from last night.
Discussions
The congregational meeting during worship on November 24 will include an update on our Hope: New Beginnings process and a review of the revisions in our budget that affect ministry teams.

Ministry teams are looking at ways that they might work together on some projects. (Watch the newsletter for updates on team activities.)

New pew cards are ready to go for a trial run; you'll start seeing them this Sunday. The Worship Logistics team welcomes any suggestions.

Mike Delaney did a comprehensive inspection and report on the status of our building. This generous gift provided essential information. We are very grateful to Mike!

Council is exploring sanctuary upgrades after the new year begins.
Decisions
There will be a new "Minute for Ministry" during Sunday services. Each week, a member of one of the ministry teams or standing committees will give a brief presentation of what they're doing.

The Building and Grounds committee is authorized to address necessary furnace repairs, to replace the hot water tank, and to make roof repairs.
— Charlie Hinckley, Clerk
The Gift: An Alki UCC Musical Christmas
Sunday, December 15 at 6:00 pm
Join us for our 2nd annual Community Christmas Concert.
Your very own Alki UCC choir, directed by Minister of Music Marshan Goodwin-Moultry, will take you on a journey
through new arrangements of traditional Christmas favorites
and "get-up-outta-your-seats" Gospel music.

Doors open at 5:30 pm; refreshments and goodies served
after the concert in our festively decorated Anderson Hall.
Tickets are $5.00 General Admission (ticket required/no reserved seating). Proceeds benefit The Youth Chaplaincy Coalition.
Online sales through Brown Paper Tickets available now. Choir members will also be selling tickets after worship
Childcare available with advance reservation ONLY through gift@alkiucc.org.
Call for Socks!!
Last week to donate ...

Please bring your donations of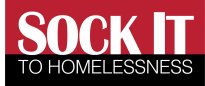 new men's athletic socks to the
donations bin in the narthex.
The drive ends this Sunday!
From Your Outreach/Social Justice Team

The holidays are upon us and this is a particularly sensitive time of year to rise up and help others less fortunate than ourselves. The Outreach/Social Justice Ministry Team has slated these opportunities and events for you to deepen the bounty of your faith calling:

Holiday Food Drive Sunday, December 8
We will start passing out grocery bags this Sunday with the list of much needed seasonal food and basic items. Bring your filled bags to the narthex on December 1 or 8!
Needy Family Gift Adoption
Every year we adopt a couple of families in need. In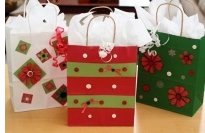 partnership with Multi Communities, a local non-profit, gifts will go to parents and children escaping domestic violence. We may also work with Denny Middle School and/or Chief Sealth High School to provide gifts for homeless students.
We need shoppers! Last year the response was terrific and many of you outdid yourselves. The need is greater than ever so we hope you'll meet or exceed last year's heart-warming generosity. The family wish list of kids and parents will be available very soon.

Christmas Day Brunch
at Camp Second Chance
(C2C)
We serve from 10:00 to 11:00 am at C2C, located in the nearby White Center neighborhood. Cooks and helping hands are needed to prepare and provide tasty egg casseroles, bacon/sausage, cinnamon rolls, orange juice and treats. Additional details to come.
Online petition to support "truth, healing and reconciliation for Washington state native peoples"
Our Pacific Northwest UCC conference invites you to review and sign on to an online Proclamation of Support to establish a commission that will contribute to truth, healing and reconciliation for native peoples in Washington state. This action directly relates to PNCUCC's core initiative on reparation and anti-racism work, as well as the work we have done here at Alki UCC.
The petition introduction reads:
We, the residents of Washington state, recognize that every child matters. If all of our residents are to flourish, a process of truth and reconciliation for Indigenous people in our State must be established.
By signing this proclamation, we have agreed that a Truth and Reconciliation Commission should be established to contribute to truth, healing and reconciliation in Washington State.
We ask that this Commission and its activities be fully funded by the Washington State government.
Read the full petition and sign on here.
We will be taking additional steps to ally with the Duwamish Tribe, on whose land our church was built.
If you are interested in working on this part of the project, please contact Cinda Stenger.
Thank you,
— Outreach/Social Justice Ministry Team
Our Wider Community:


Of Interest Online .

..

Getting Out & About ...




Making a Difference!



Tonight!
Advocate for Camp Second Chance
Community Meeting
on the Future of Camp Second Chance (C2C)
Thursday, November 21, 6:30 to 8:00 pm
Seattle Fire Department/Joint Training Facility
9401 Myers Way S, 98108.
Breaking news from Fauntleroy UCC:
Fauntleroy UCC Pastor Leah Bilinski writes:
Tonight, at the city-announced community meeting on Camp Second Chance, the City of Seattle will be announcing that Fauntleroy Church has stepped forward to lease the land on which Camp Second Chance sits and establish the camp as a missional outpost of the church.
We would love for you or others from Alki UCC to be there if possible. We're hoping to have a good group of supporters whose hearts are attuned to the homeless crisis and the possibilities faith communities can offer in helping society to address greatest social needs.

West Seattle Neighbors for Peace and Justice
Sunday, December 1, 5:00 pm
Members of the Alki UCC community have an open invitation to come visit. Meetings are the first Sunday of the month in the parlor.
Foolish Wiseman:
A Touring Production of the Taproot Theatre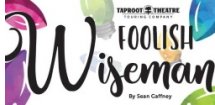 by Sean Gafffney




Sunday, December 8, 4:00 pm




Normandy Park UCC




19247 1st Avenue South




Meet Ogion, the comical and little-known fourth wise man!


Normandy Park UCC invites us to this free event. More information here.



Celebrate Community Solidarity at


Kol HaNeshamah's "Pop-Up Chanukah"


Sunday, December 22 at 5:00 pm




West Seattle's Alaska Junction


Join your West Seattle neighbors to say:
"NO to Hate & YES to Donuts!"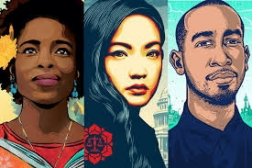 We the Future: Young Leaders of Social Change


Exhibit through




May 23, 2020


Gates Foundation Discovery Center
440 5th Avenue N in Seattle
We the Future showcases the stories of ten young leaders working to build an equitable and inclusive world through their respective social change movements. Inspired by Amplifier's We the Future education campaign and co-curated with the Gates Foundation Discovery Center's Youth Ambassador Program, the exhibit celebrates youth leadership and action across a range of social justice issues and invites audiences of all ages to imagine and become the change they want to see in the world.

Welcome, Cece!
Prayers of Congratulations and Celebration to New Moms
Gina Erickson and Ashleigh Johnson, who write: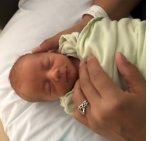 Cecil Josephine Erickson Johnson decided that she was done waiting around to meet her moms, and came bursting into our world, six weeks early, on November 7th. She weighed 3 lbs,
13 oz, and was 17 inches long. She was a NICU rockstar and was able to come home 12 days after her birth. She is small, but mighty and we are so in love.
Get on the MealTrain!
In this delicate time, Ashleigh and Gina could use some help keeping the family fed. A friend of theirs set up an online account through MealTrain, a site you can use to gift them a GrubHub order, or schedule delivery of homemade chow. Check it out here.
Continued prayers for Dayle Banks, who is reported to be back in the hospital.
For those grieving the recent death of a loved one:
The family of Nancy Van Wyk, Julia Peeler's sister, Larry Gill; the family and friends of Ruth Okada; family and friends of Shelley Webster; Kathy Herigstad and family; Amy Young and family; Lesa Henry
Recent hospitalization, illness and other concerns:
Kirstin Duckett's father, Don Peterson, Jeff Jolly, Jim & Bev Connor, John Kinsman, Lois Constantine, Kathy Herigstad's sister Jackie, Jan Cochran
For homebound members/friends of Alki UCC: Doris Colbert
Wider World: Prayers for all those affected by California's devastating wildfires; for the thousands of innocent people being displaced, persecuted and killed as a result of the administration's betrayal of our Kurdish allies in Syria; for all those affected by the increasingly cruel and inhumane US immigration policies imposed by the current administration;
prayers for fewer guns, for all victims and those affected by gun violence; victims and survivors of extremist violence around the world; migrants seeking refuge around the world, and for those who are trying to help them. The rest of the missing schoolgirls kidnapped by Boko Haram, who remain in our hearts as long as they remain missing. The hungry and homeless, the ill and the addicted, the lost and the lonely; the unemployed.
Worship
This Sunday,
November 24,
10:00 am
Scripture: Proverbs 8:1-21
from The Message
Color: White
Liturgist:
Charlie Hinckley

This Sunday, November 24, 10:00 am

Thanksgiving-Themed Worship,

Brief Congregational Meeting

and Hanging of the Greens

Join us at 10:00 am for a special service of Thanksgiving, which will include a brief congregational meeting during worship.
Volunteer elves needed!
Please stay after worship for our traditional "Hanging of the Greens" to decorate the sanctuary and narthex for Advent and Christmas. Hot cider and treats provided.
Next Week's Newsletter Deadline
Due to the Thanksgiving holiday, all newsletter submissions should be submitted to the church office by 6:00 pm on Monday, November 25.
The office is closed for the holiday next Thursday and Friday, November 28 & 29.
Have a happy, happy holiday!
On December 1, we will celebrate the Lord's Supper and our Table Conversations with the following prompt:
— In what ways do you hope for something new?
— Something hopeful in a place where there is despair?
Reinhardt Circle Bean Soup for Sale this Sunday

The signature packets, featuring 10 kinds of organic beans, make a delicious, soul-satisfying soup!
They're only $4.00 each and make a great Christmas gift as well. Proceeds benefit a local charity.

8:30 am
Stewardship
6:00 pm Alki UCC


5:00 & 10:00 pm
UCC Men's Retreat at Pilgrim Firs
Friday, January 30 — Sunday, February 2
An optional day of silent retreat starts Thursday evening.
Explore the theme of "Climate Change: From Despair to Hope" as a group and in smaller discussions. Enjoy good food, fellowship, raising your voice in song and attending the Saturday evening Wisdom Circle.
Our program leader, Rev. Dave Schoen, will draw heavily from the recently-published Climate Church, Climate World by Jim Antal, and Intrinsic Hope: Living Courageously in Troubled Times by Kate Davies.
Information: Hans Dankers, Rick Russell or Chris at Pilgrim Firs
National/Local UCC Notes of Interest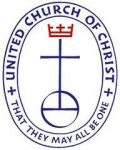 A local shout-out:
Sweeps are for litter, not for living and loving human beings
One of our local UCC pastors, Rev. Angela Ying, recently had this compelling article published in Real Change.
From the national office:
CHHSM joins UCC medical debt abolishment effort
by Connie Larkman
The United Church of Christ effort to relieve thousands of low-income families of medical debt just got a generous boost from the Council for Health and Human Services Ministries, UCC.
Read more here.

Click on the big, blue donate button above to learn how to donate by check or a secure online credit card donation.