Our Christmas Concert on Sunday was a smashing success! It was such a soulful way to connect with the Spirit who is preparing us more and more to see God in fresh ways.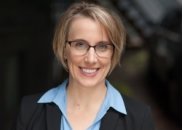 Many thanks to the dozens of hands that went into the festivities — ushers and greeters, ticket creators and sellers, dessert donors, the kitchen czar, guest musicians, and the choir's love and energy. I want to specifically acknowledge Larisa Wanserski, our Office Manager, and Marshan Goodwin-Moultry, our Minister of Music. I am so grateful to serve alongside colleagues who are tremendously gifted in bringing beauty and vision to the work of God's church. Wish them a Merry Christmas the next time you see either of them!
I want to bring your attention to the four Christmas services we have happening this week and next.
The Intergenerational Christmas Pageant will take place during this Sunday's 10:00 am worship service. Then, on Tuesday, December 24 we'll have a 5:00 pm Family Service and a 10:00 pm Candlelight Service. Of course, all ages are welcome at both services.
To round out our celebrations of the Newborn King, we will host a sing-your-heart-out Christmas Carol Sing during worship on December 29.
Blessed Advent,
Pastor Kelly
Celebrating the Yuletide at Alki UCC

Community Christmas
Pageant during Worship
A festive, all-ages, no-prep-no-muss-no-fuss celebration
.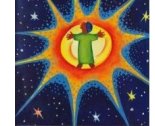 5:00 pm

Designed especially for families, this lovely service engages children in a retelling of the nativity story. We end in a circle for candle-lighting and "Silent Night."
Our more "traditional" Christmas Eve service with readings, carols, choir and a closing candlelight circle.

Sunday, December 29
Christmas
Carol Sing
during
Worship
Worship Team/Pinecones & Greens
Needed for Christmas Eve Services
Be a part of Christmas Eve worship!

— A Candle Elf to check through our candle holders and make sure they're refreshed for Tuesday
— Two Greeters for the 5:00 pm service
— One additional Greeter for 10:00 pm
Please bring some medium-sized evergreen swags/branches and/or any size pine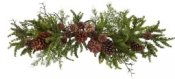 cones to church on Sunday to help decorate our Nativity Scene for the 5:00 pm service on Christmas Eve.
Collection basket in the narthex.
Alki UCC Choir Open Call for All!
Winter Workshop Saturday, January 11

Come and sing with us! The 2020 singing season starts for the Alki UCC Choir at our workshop on Saturday, January 11, from 9:00 am to 3:00 pm. We sing plenty of new music, eat potluck lunch and connect, refreshed, for our new season.
If you've felt the pull to sing with the choir, this January workshop is the time to start ... we welcome new members until February 3 when Easter rehearsals begin.
RSVP for the January 11 workshop by Thursday, January 9 with Jane Gunwaldsen or Cindy Ogasawara. Either of us can also answer any questions. — Jane Gunwaldsen
Note to Choir Members: Again, congratulations on a spectacular concert! Just a reminder that your post-concert brunch celebration is this Saturday, December 21 at 10:00 am at Marshan's home.
Explore the communion of science and faith in

"Painting the Stars."




Community Adult Ed. series begins January 30.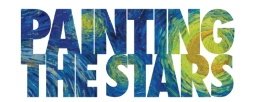 Where is Christianity headed in the 21st century? Join the conversation!
"Painting the Stars: Science, Religion and an Evolving Faith" offers provocative ideas on how our faith interacts with the world of expanding scientific knowledge. The seven-session evening program features video presentations followed by small group discussions, led by moderators Bob Jackson and Russ Thornock.
Check out the series trailer here.
Thursdays, 7:00 to 8:30 pm
January 30 – March 12
Alki UCC parlor
Registration deadline Friday, January 24
Suggested donation to cover materials: $15.00
Contact Bob or Russ with questions. Register through the church office.
"When I have a terrible need of — dare I say, 'religion' —

then I go outside at night and paint the stars."

— Vincent Van Gogh

From Your Outreach/Social Justice Team


Christmas Morning Breakfast
at Camp Second Chance
(C2C)
Come celebrate Christmas with campers at Camp Second Chance. Let's deliver a delicious brunch of egg casseroles, bacon, sausages, fruit, cinnamon roles, juice, etc.
We need cooks and bakers to provide food and warm hearts to serve. The hot food should be delivered to the camp, ready to eat, at 10:00 am. For more info and to sign up, please contact Cinda.
— Outreach/Social Justice Ministry Team
Our Wider Community:


Of Interest Online .

..

Getting Out & About ...




Making a Difference!



Celebrate community solidarity at


Kol HaNeshamah's "Pop-Up Chanukah"


Sunday, December 22 at 5:00 pm




West Seattle's Alaska Junction


Join your West Seattle neighbors to say:
"NO to Hate and YES to Donuts!"


January Marches:



Seattle Anti-War Coalition monthly anti-war protest at the Federal Building in downtown Seattle, 915 2nd Ave

Women's March

Saturday, January 18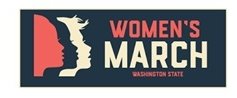 Mark your calendars to come out in solidarity for this year's anniversary march. More information coming soon.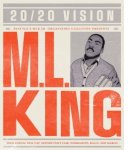 2020 MLK Day

Join us for our community's largest tribute to the legacy of Dr. Martin Luther King, Jr.

"20/20 Vision" reflects the clarity of Dr. King's dream and the power YOU have in 2020 to reclaim and re-envision it. Activities are free to all, including workshops, a job fair, rallies, a march and community meal.

For those grieving the recent death of a loved one:
Kirstin Duckett and family, the family of Nancy Van Wyk, Julia Peeler's sister; Larry Gill; the family and friends of Ruth Okada; family and friends of Shelley Webster; Kathy Herigstad and family; Amy Young and family
Recent hospitalization, illness and other concerns:
Jeff Duckett, Dayle Banks, Kirstin Duckett's father, Don Peterson, Jeff Jolly, Jim & Bev Connor, John Kinsman, Lois Constantine, Kathy Herigstad's sister Jackie, Jan Cochran
For homebound members/friends of Alki UCC: Doris Colbert
Wider World: Prayers for the thousands of innocent people being displaced, persecuted and killed as a result of the administration's betrayal of our Kurdish allies in Syria; for all those affected by the increasingly cruel and inhumane US immigration policies imposed by the current administration;
prayers for fewer guns, for all victims and those affected by gun violence; victims and survivors of extremist violence around the world; migrants seeking refuge around the world, and for those who are trying to help them. The rest of the missing schoolgirls kidnapped by Boko Haram, who remain in our hearts as long as they remain missing. The hungry and homeless, the ill and the addicted, the lost and the lonely; the unemployed.
Worship
This Sunday,
December 22,
10:00 am
The Fourth Sunday

in Advent


Scripture: Isaiah 7:10-17
Color: Purple
Pageant Narrator:
Charlie Hinckley
Liturgist:
Jane Gunwaldsen
Request for Christmas Pageant Helpers

this Saturday

at 1:00 pm
We need a few extra hands to help organize the pageant costumes for Sunday morning.
It shouldn't take long ... we just need to move the coat rack and costumes to the narthex for the All Church, no Fuss, no Muss Christmas Pageant.
Helpers get to choose first! Thank you. — Julia Peeler
Contact the church office to RSVP.
Vacations/
Holiday Office Hours
Pastor Kelly will be on vacation from December 25 to January 4.
Marshan Goodwin-Moultry will be on vacation from December 25 through January 7.

The church office will be open weekdays December 26 through January 6 on a flexible schedule; call or email ahead of time to confirm building access.
Christmas Video Greeting from the National Office
Holiday Poinsettias for Christmas
Order Deadline
this Sunday
Alki UCC invites you to join in our yuletide tradition of designating a

holiday poinsettia in celebration or memory of a friend or loved one.
If you would like to honor someone, fill out the form available on Sunday and put it in the church offering plate (with payment, noting "Poinsettia" on your check).
Orders and final payments due this Sunday, December 22. Contact: Verona Ryan
Spirituality & Power
Alki UCC January Guest Preaching Series
Sunday, January 5, 12, 19 & 26 at 10:00 am
Influence. Privilege. Power. How we navigate these dynamics of life together is critical to our understanding of who we are as soulful and intentional people.

We kick off the New Year with an exciting guest preaching series, an opportunity to hear from four dynamic leaders in the Pacific Northwest and learn how they are using their influence for the greater good.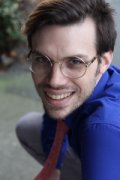 Dustin Wilsor
, our Guest Preacher on January 5,
is a seminary student at the United Theological Seminary of the Twin Cities and serves as a church elder and Ministry Intern at Woodland Park Presbyterian Church in Seattle's Greenwood neighborhood.
Dustin is active in Seattle's arts and culture community, having worked at the 5th Avenue Theater for two years. He enjoys urban life in the Central District with his husband.
Seattle/King County Clinic February 13–16
The clinic will offer free medical, dental and vision care to anyone who struggles to access or afford healthcare. All are welcome regardless of income, insurance, housing or immigration status. Patients will not be asked for documentation of any type. Patients do not need to reside in King County or Washington State to receive services.
Interpreters, medical professionals, and other volunteers are also welcome. More information here.

Click on the big blue donate button to learn how to donate by check or a secure online credit card donation.