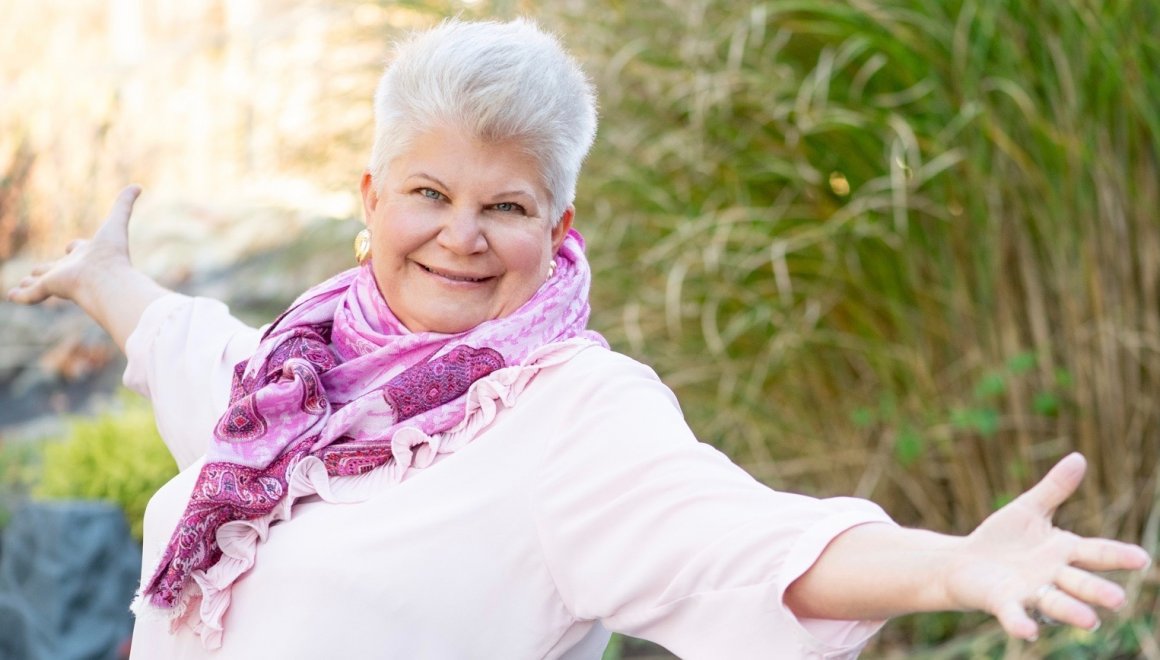 We Have it All Inside - How to Navigate the New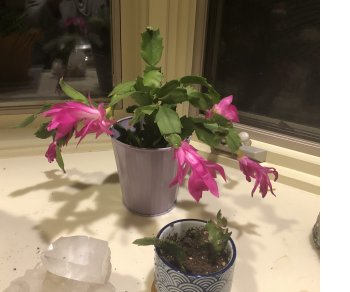 Dear Friends,

Many Blessings and Abundant Love during this Holiday Season. Let the Holiday Season of love, peace, and awareness continue into the New Year.

Staying positive and self-supportive is always key. I learned long ago that negative thinking negates our best life, self, and possibilities.

Even in the darkest night there is tremendous light when we focus there.

Astrology shows us how 2020 will be a year of even greater change on the planet. How we work with it makes all of the difference. The keys below are vital to our ability to move forward easily.

1-Stop fighting change. This is the first key. Change is natural, normal, and required for continued life and growth. Take those negative words out of your mind and replace them with curiosity in how to make change work for and with us.

2-Stop blaming, criticizing, judging, and complaining. All of these keep us in a never never land of adversity and away from free flowing life, love, peace, joy, and positive possibilities.

3-Do not be afraid to be wrong. I become excited when I discover where I am off or lost and dive into finding resolution and truth that sets me free. This is how we learn and move forward easily.

4-Be open to what is occurring, especially when it is not what you like or want. There is no confusion when you can look truth straight on, as it is the only way we can see and will make positive changes and find solutions. When we dance around things we are stuck in confusion and lost. We lose connection to our precious energy and wisdom that can make positive changes easily. Seek Truth to keep you open and free.

5-Make a decision to be in charge of your own life. When we are responsible for us we are able to respond from wisdom. When we live outside ourselves, we blame others or feel we are a victim because we lost our center of connection, clarity, and action.

6-Have Fun! When we are serious we are shut down to light, love, solutions, and discovering the best in our life. Serious is usually focused on not being enough or wrong and focused on fear. Instead be open-hearted and sincere to discover the best way to be.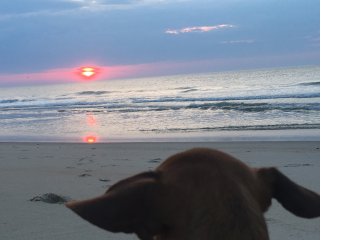 Positive. Present. Productive.

We are all in this together. No one is perfect or even knows what that is. Do and be your best and allow your life to become simpler, easier, and more enjoyable.

Life is a journey of discovery, growth, and possibilities. Instead of being stuck, decide to be happy, healthy, and free.

The journey lasts as long as we do, it never ends, so dive in and enjoy the daily possibilities and discoveries. We change everything in a moment with our attitude. Positive or negative is up to us.

Whatever reality we believe, becomes the reality we live in. Change your focus, attitude, and beliefs in ways to work for you. That my friends is the most important key.

As we end this year and decade it is good to focus on what we can do to Be The Medicine in the world. Ask: What is my place in all of this life? What can I offer to support the earth, and her people, and all of the beings, in being healthy, happy, and whole? It is not so much a doing but a being responsible for our part and passing it on by example. One person makes a difference. You are that one person. You are always loved and supported. Enjoy the Journey. Happy Holidays. Janet StraightArrow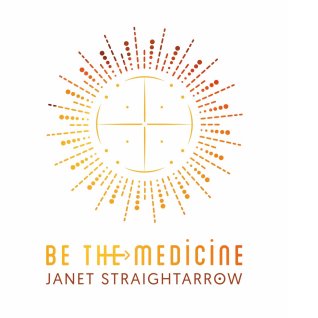 All of our sessions, classes, trainings, and retreats are focused on supporting you on your journey wherever you are. Janet has walked this walk for over five decades studying traditions around the world, seeking answers, and ascending consciousness, and understands how to assist you walk a clearer easier path in your work, health, and life today.

A preview of the offerings of the first months of 2020 below. Early Bird discount dates on each one. I am also offering some classes or mini classes at your location or for your group.
SURPRISE 25% OFF COUPON BELOW TILL 12/31

May you always know you can do and be whatever you desire.
Always in Love, Janet StraightArrow
Be The Medicine, Live the Power of You!
973-647-2500 Email

"Janet is a midwife who holds each soul in love and bliss helping them to surrender and be known. Every word that flows out touches everyone clearing limiting beliefs rebuilding perfect mental, physical and spiritual health. She is a blessing to all."

Last Week of the Year Gift

25% off 2-5 Prepaid sessions normally $175. an hour by 12/31
Credit Card payment
Schedule sessions this week through 2020
Checks to Janet StraightArrow 48 Frederick Place, Morristown, NJ 07960

New Year Mitote Yoga-Shamanic Retreat 1/4-5

Begin the New Year with a special overnight Ceremony. Janet has been hosting these retreats in five states for 18 years.

We have a beautiful, comfortable location to hold this one locally. The Toltec Mitote is from the Don Miguel Ruiz lineage and a profound opportunity to begin 2020 with clear vision, high energy, and focus with joy!

A Mitote is a transformative, high energy and focused Toltec Shamanic ceremony purifying us and raising our energy and light, offering a release of illusions and past hurts, to awaken higher wisdom and truth. Perfect preparation for our new beginnings, with messages, and visions for the new year and next stage of our life.

We experience the purification of us on all levels. We chant the Gayatri Mantra, which is a high vibration mantra, chanted throughout the midnight ceremony by a smaller group rotating in the center. You are either chanting or dreaming on the outside of the circle under the stars in the atrium allowing the raising of your energy and profound cleansing and visions and inner movement. Janet was trained by a Nagual Toltec Shaman and has led many of these ceremonies. It is a favorite among her students.

SCHEDULE This entire evening till morning is a continual ceremony. We gather in the early evening Saturday for a beautiful circle and opening ceremony. We share light healthy food together and relax into the space in preparation for the evening.

Rest, relax, journal, and/or socialize with other participants after the circle and meal, as we prepare for the evening Mitote. Bring your own pillow, a bedroll, with cushioning for your dream-sleep time. After the ceremony there will be several locations for more privacy to sleep before our morning sunrise ceremony and breakfast.

A life-changing experience well timed for us to step into 2020.
$325. until full. Sign up ASAP to save your space. Credit Cards
Checks to Janet StraightArrow 48 Frederick Place, Morristown, NJ 07960

From Janet. "This profound high vibration Shamanic work is my souls calling to offer. It does take a lot of energy and preparation for me before, during, and after to offer this. I am honored to hold the space and support your journey." Janet StraightArrow

Our Next Mitote is in the Catskills, NY State, as a part of a three day retreat. See this website link for details. Vision Quest Mitote July 31-August 2, 2020

"We just finished a Mitote weekend retreat. We were in an amazing space, but the truth is it would not matter where we were. Janet brings the safe container, and then we build upon it. By safe container, I mean a safe place to explore your true self, cut out the illusion and discover who we are. We were able to experience the love within and integrate it so that we can bring it back out into the world more whole and strong and resolved to be our true selves and abide in our true nature. Janet's StraightArrow approach is loving and keen as it cuts through the BS and helps you to heal. Janet can see each person as they are and kindly, lovingly move him or her into their truth. Thank You, Janet, I love you."

Learn Channeling and Automatic Writing 1/18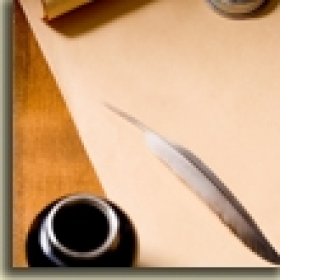 This class is for everyone who desires to know the highest wisdom and truth available to you and download it in writing easily. I call it a day-treat as it is a treat to experience, explore and enjoy.

This is a fun, powerful, insightful day. You will learn to discern truth and trust your inner voice and wisdom through this series of teachings, practices, and tools that we experience together in this class.

Take your Intuitive knowing, personal connections, writing, spiritual, Shamanic, or energy work to the next level. Connecting to our higher self and spiritual support teams we learn to receive more complete messages about our life, purpose, health and more.

Janet creates a high energy container for you to receive abundantly on this day. Experience new ways to break through any illusions and blocks and allow deep true messages that move you forward in every way. Janet teaches you to work with deeper questions to receive complete answers.

Meditations, journeys, and automatic writing throughout the day. Bring light snacks and a small lunch as we want to allow the greatest amount of clarity in our experience. This will create a powerful practice and deeper connections to awaken in us.

Great for writers to help open up to greater flow with your blogs, books, other projects, and marketing too. Janet has studied with top writers, and masters in many traditions from Astrology to Zen. She lives what she teaches here and is excited to bring wisdom and powerful experiential ways to open up and manifest in your writing and all areas of your life. Join us. It is always an adventure.

Full Day Session January, 18, 2020. 10 AM to 5 PM. Sign up today.
Early Bird Discount by 1/1/20 $195. After till class is full $225.
Credit cards
Checks to Janet StraightArrow, 48 Frederick Place, Morristown, NJ 07960

You will receive a lot of information and energy and great new practices and ways to deepen your connections and receive messages and record them easily. Allow integration after the class for the best results. You will have a recording of the class to go deeper and enjoy the practices again and again.

Testimonial from our last class. "The channeling and automatic writing class with Janet StraightArrow is a blast and truly transformative. I felt myself open up tremendously as I immediately was able to channel beautiful messages from my heart. Throughout the class, I was able to break through barriers and limitations that were blocking me in my writing and in my life. Each participant that day was able to recognize more clearly what personally holds us back from not only putting pen to paper but also from experiencing more of our potential. Janet provided us with advice, techniques, and practices we can use every day to become more open and receive divine guidance along the way. Answers I have been seeking are now pouring out of me and I am able to write more freely than I ever have before, while feeling more connected and clear as well. I am very pleased and deeply thankful for the opportunity to have taken that class with Janet and recommend it to anyone who is interested in exercising their creativity and practical ways to access YOUR SOUL and TRUTH! Thank you again for not only offering this class to me but also thank you for teaching at all! You are changing lives and mine! Your energy is very calming and beautiful."


Reiki 1 Training - Evening Class 1/21-2/11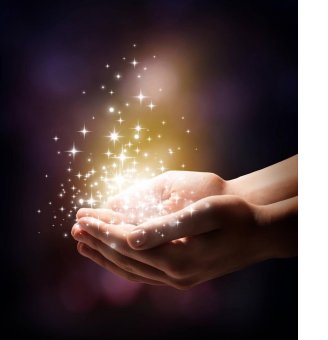 Tuesday nights. 7-9:30 PM in Morristown, NJ

Experience and learn self-healing in immediate profound ways and learning to begin to assist others too. This exciting, comprehensive professional-level course offers practical healing and energy work teachings in addition to Reiki attunements, meditations, and practice, with each student receiving a full healing session.

Learn to Heal you and others with this Ancient practice that is now used in medical systems as well. Janet has been teaching Reiki since 1996 and brings incredible experience, energy, and information to all who attend this class.

PERSONAL. Reiki empowers your own healing abilities.
Reiki is used to speed up healing, relieve pain and stress, aids sleep, improve circulation, aid digestion, increase energy and stamina, balance the body, clear negativity, and heighten psychic abilities, aids connection to your higher power and much more! Healing can occur on all levels- physical, emotional, mental and spiritual.

PROFESSIONAL. You will learn how to help heal yourself and others in your life. You are also trained to work with clients if you choose to work professionally. This bodywork modality is a perfect professional enhancement for massage therapists, medical, dental and veterinary practitioners, ministers, psychologists and all who reach out to help people and animals heal. Please come ready to learn and enjoy!

DETAILS. You receive sets of attunements to the Reiki 1 Universal energy which awakens healing in you and the ability to channel to others. We learn beginning levels of scanning and working with chakras and many levels of us and healing. We experience meditations and connections to healing guides. We learn hand positions, intuitive healing and more, along with the Reiki creed.

THE EXPERIENCE. Reiki is a hands-on method of bodywork. Hands are placed on the body or just above the body according to your comfort.
Each student has an opportunity to receive healing and give it as we practice with each other in every class. You leave feeling relaxed, refreshed and energized.

Perfect class for Yoga teachers, psychologists, parents, caregivers, and anyone who wants to heal themselves and help others…everyone.
Receive a recording of this class and a Reiki 1 book. CE Credits for massage therapists available. Sign up ASAP as I am printing the books for the class.
Early Bird Discount $295.00 by 1/11 $325. After till 1/20
Credit Card link or checks to Janet StraightArrow 48 Frederick Place, Morristown, NJ 07960
Janet will send you an ebook when paid for you to begin learning before the class. See more about Reiki, our Reiki Training, Testimonials, and Janet on this website

Return to Health Day 1/25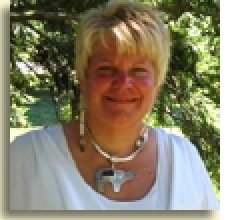 "Healing is not just something we take time for, it is what gives us more time." Janet StraightArrow
PUTTING THE PIECES TOGETHER FOR TRANSFORMATIVE HEALING
This special day is for people from all walks of life who are struggling with a diagnosis, or health problems that they want to resolve.
In this group session, you will learn and experience some of Janet's most direct and profound practices, pathways, and tools to heal you.
Receive Deep Healing and Learn How to Heal Yourself Continually. Be The Medicine is a pathway that is a precise gathering of studies and practices from around the world that have direct results.
"Janet has been an eye-opening guide and teacher. Her classes and meditations have been life-changing and healing for me. I have fought with an autoimmune disease for many years and now barely notice their effect, partially in great thanks to what I have learned under Janet's excellent guidance. I highly recommend working with Janet for healing and opening your world."
When we miss pieces of the process, we block healing. When we learn to focus on perfect health, we can get results and live a healthy lifestyle.
We learn to listen to our bodies and overcome blocks of the mind and more. We clear us and maintain a positive, energetic life. Most of all, we have fun as we learn to help ourselves in powerful new ways.
You may follow up with private sessions or take other classes to continue your healing journey.
Janet was given a death sentence fifty-two years ago, and at 67 is healthy, happy, and continues helping thousands of others heal through wisdom and methods she has refined to help people improve and help themselves.
Janet encourages additional holistic methods and does not discourage you from working with your medical team as well. She teaches you many ways in how to take responsibility and be a full participant in your healing and life.
This class is offered from 10 AM to 5 PM on Saturday, 1/25. Small group class. Reserve your space
Early Bird Discount $295. by 1/15.
$325. After.
Includes energy healing and tools to continue your journey. Sign up early, so she has enough materials to give everyone. Bring a notebook and a healthy lunch. We have water and many different teas to enjoy.
Sign up with
Credit Card direct
link or mail a check to Janet StraightArrow 48 Frederick Place, Morristown, NJ 07960. You can record this session and will receive written practices for you to continue to use.
Janet also works with you in private sessions individualized for your needs.
Call 973-647-2500 or
Email
to make an appointment today.
Soul Shamanism Begin the Journey to You 2/1-2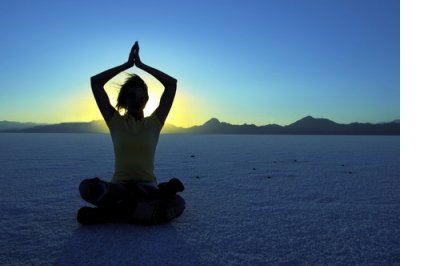 This is a beginning to the most direct powerful journey to experience you on a soul level. Your life will never be the same, it will always be more than you have imagined before.
Join Janet StraightArrow as she initiates you into direct experience of your-soul-self. This is a profound experience and practice that is life-changing. To know who you are as a soul and personality allows you to choose and live more fully and clearly each day.
You will explore your inner space that directly reflects your body and entire life. After this class, you will never feel alone again. You now have direct access to your inner wisdom and knowledge and learn how to deepen this every day.
This Universal, Spiritual Shamanic practice makes the mystical – practical, immediate and real in everyday life and working with others. As you develop this practice you learn how to explore your life multidimensionally and help self and others directly.
A great class for healers, teachers, therapists, coaches and All who are ready to Be and Live who they truly are. From this day forward you will feel empowered by the depth of your soul, self and all of your personal connections and tools received from this experiential class.
Your life purpose awakens and readies you to move forward in all areas of your life in profound, simple, clear ways. Heal yourself deeply and directly from present concerns and past hurts. Find inner peace, tranquility and knowing.
Awaken Medical Intuition and other spiritual gifts and abilities.
Enjoy this profound addition to your spiritual healing tool bag that is a precious gift. Soul Shamanism takes all Spiritual and Shamanic Practice to new deeper and higher levels for Shamanic Practitioners, Healers, and everyone. This class is an important beginning to assist you to Be The Medicine.
$365.00 Early prepayment discount by 1/12. After $395. Saturday only $220.
"Wow! Deep work. Meeting my inner self and learning lessons I need in my life now. As a massage therapist and a mother, it's easy to forget to take care of myself. Today I did that and more, and I can take the lessons and wisdom back into my life and work. Janet's humor, compassion and straight talk facilitates the process. I plan to continue working with her as my life unfolds!" Alison
"This weekend was a spirited one of Acceptance and surrender, both within myself and among those working with me. It provided both the space and the opportunity for healing and to learn new methods of healing on/in the dimension of our everyday reality and the dimensions beyond it. This weekend was filled with understanding, support, and encouragement. It was a wonderful beginning to a lifelong journey." Martha H Family Nurse Practitioner

This is priced for a small class with individual attention and support.
Credit cards use Pay Pal Direct Payment Link.
Checks to Janet StraightArrow, 48 Frederick Place, Morristown, NJ 07940
Email or call 973-647-2500. Adavnced classes throughout the year.



Soul Shamanism is a signature work offering advanced levels of Shamanism that are centered on us having a direct experience with our soul and higher levels of spiritual wisdom and knowledge and healing.

These life-changing classes open us to heavenly levels of reality. We have the experience and find unconditional love, universal truth, and our true self, inside of us. This practice allows continual growth, healing, and wisdom to guide us in our lives and live our truth and purpose as it inspires enlightenment. Once mastered this practice replaces almost all practices and tools to accomplish healing and personal and spiritual mastery.

Janet StraightArrow has been teaching people to Be The Medicine for decades and has been initiating students of all ages and walks of life into their soul self in real ways with profound results. This is a deep practice that is grounded and real and sacred and brings you into wholeness in ways you might have always wanted to be. website for more on Janet and her practice and teaching. 973-647-2500 for questions or Email

Channeling Chocolate 2/15 1-4 pm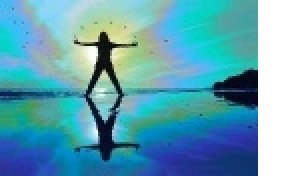 Join Nadine Kerstan, Chocolate Artesian, and I as we offer you a fun experience blending our expertise and talents to offer you a unique experience with chocolate. We will enjoy a delicious experience with all of the senses as we taste, touch, smell, listen and experience chocolate mindfully. Nadine will bring a selection of pure high quality chocolate that will offer you a new appreciation of Chocolate and learn more about the FOOD OF THE GODS. We will channel and receive our unique messages too. More details soon.