Welcome to 2020! The year of perfect vision, right? We can definitely hope.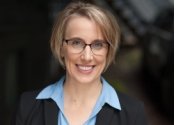 For the month of January, I put together our 1st Annual Alki UCC 2020 Preacher Series. Each Sunday for four weeks this month we will hear from a local pastor engaged in the work of revival and justice in the Seattle area. I hope it is an inspirational time to learn about how the Holy Spirit is at work in mighty ways throughout the Pacific Northwest.
This Sunday, January 5, we welcome Dustin Wilsor, a long-time church member in the north end of Seattle who, after years of working in the arts community and serving as an LGBTQ advocate, was called to seminary and is on the path to ordination. Dustin is an engaging preacher and brings a warm and insightful presence to the task of Scripture and interpretation.
The theme for the series is "Spirituality and Power." Power is the area for focus because our culture has been renegotiating power dynamics in recent years and it is a crucial time for the church's voice to be boldly heard. It is imperative that the beloved community clarify (publicly) her deepest values around the agency and dignity of each person. The broader questions of class, opportunity, and livelihood are embedded within these matters.
The unconscionable rise of anti-Semitism, most recently in New York, is similarly rooted in distorted narratives about power and enemy. Let our voices at Alki UCC rise, in both word and deed, to affirm our Jewish sisters and brothers and to unequivocally denounce every single one of these acts of violence.
Ever onward,
Pastor Kelly
See article at right for entire schedule. To clarify, Pastor Kelly
will be in worship each of the Sundays.
Ministry Team January Schedule

Meetings
Building & Grounds: Sunday, January 5 at 11:30 am

Stewardship:Sunday, January 12 at 8:30 am

Worship & Music: Sunday, January 12 at 11:30 am

Worship Logistics: Sunday, January 12 at 11:30 am

Faith Formation: Sunday, January 19 at 11:30 am

Caring Community/Fellowship:

Monday, January 13 at 6:30 pm (Sandy Johnson home)

Communications: Thursday, January 23 at 12:30 pm

Outreach: TBD

Personnel: TBD

Minute for Ministry during Worship
January 5: Stewardship

January 12: Faith Formation

January 19: Worship & Music

January 26: Worship Logistics

Outreach/Social Justice Team "Climate Corner"

"Whatever you do may seem insignificant to you,
but it is most important that you do it."
— Mahatma Gandhi

In the interest of saving the planet, please watch this space for simple suggestions on actions you can take as part of your daily routine that will cumulatively and collectively reduce our carbon footprint.

Consume Less ...
...of everything: food, energy, water, stuff
This week, focus on Consuming Less Meat.

The meat industry (beef, chicken, pork, etc) produces 15% of global greenhouse gases. Commit to eating fewer servings of meat and when you do purchase meat/dairy, choose local grass-fed products.

In the US, we throw out (waste!) 40% of food production. Commit to planning ahead, buying less and throwing out less.

# # #

Attention Online Activists!

Ask Congress to support the Climate Stewardship Act.

The climate bomb experts say is fueled by you and me.
If something is made with palm oil, don't buy it.
Please ask your senators and representatives to support The Climate Stewardship Act. Sign Here
.
— Cinda Stenger
Explore the communion of science and faith in

"Painting the Stars."




Community Adult Ed. series begins January 30.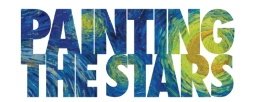 Where is Christianity headed in the 21st century? Join the conversation!
"Painting the Stars: Science, Religion and an Evolving Faith" offers provocative ideas on how our faith interacts with the world of expanding scientific knowledge. The seven-session evening program features video presentations followed by small group discussions, led by moderators Bob Jackson and Russ Thornock.
Check out the series trailer here.
Thursdays, 7:00 to 8:30 pm
January 30 – March 12
Alki UCC parlor
Registration deadline Friday, January 24
Suggested donation to cover materials: $15.00
Contact Bob or Russ with questions. Register through the church office.
"When I have a terrible need of — dare I say, 'religion' —

then I go outside at night and paint the stars."

— Vincent Van Gogh

Our Wider Community:


Of Interest Online .

..

Getting Out & About ...




Making a Difference!




West Seattle Meaningful Movies
presents:
Three (Short) Videos on the Climate Emergency

• Al Gore on climate change — the facts and hope
• Thinking about and discussing the climate emergency
• A shining example of a carbon-negative country
Saturday, January 4
6:30 pm/refreshments 7:00 pm/movies & discussion
High Point Neighborhood House, 6400 Sylvan Way SW

January Marches:
Seattle AntiWar Coalition
Tuesday, January 7
11:00 am to 1:00 pm
Seattle Anti-War Coalition monthly anti-war protest at the Federal Building in downtown Seattle, 915 2nd Ave
Women's March
Saturday, January 18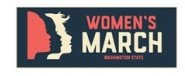 Mark your calendars to come out in solidarity for this year's anniversary march.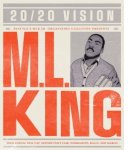 2020 MLK Day
Join us for our community's largest tribute to the legacy of Dr. Martin Luther King, Jr.

"20/20 Vision" reflects the clarity of Dr. King's dream and the power YOU have in 2020 to reclaim and re-envision it. Activities are free to all, including workshops, a job fair, rallies, a march and community meal.

Condolences to the family and friends of longtime Alki UCC member Jim Connor, who died on November 16. Jim and his wife, Beverly, have been a beloved part of our community for many years. Bev can be reached at: Mill Ridge Village
607 28th Ave S, Apt. 202, Milton, WA 98354

The Connor family will attend worship on January 19

and will invite people to gather during coffee hour to remember Jim.

Prayers for victims and all those affected by anti-Semetic violence, most recently in New York.
For those grieving the recent death of a loved one:
Kirstin Duckett and family, the family of Nancy Van Wyk, Julia Peeler's sister; Larry Gill; the family and friends of Ruth Okada; family and friends of Shelley Webster; Kathy Herigstad and family; Amy Young and family
Recent hospitalization, illness and other concerns:
Jeff Duckett, Dayle Banks, Kirstin Duckett's father, Don Peterson, Jeff Jolly, Bev Connor, John Kinsman, Lois Constantine, Kathy Herigstad's sister Jackie, Jan Cochran
For homebound members/friends of Alki UCC: Doris Colbert
Wider World: Prayers for all those affected by the increasingly cruel and inhumane US immigration policies imposed by the current administration;
prayers for fewer guns, for all victims and those affected by gun violence; victims and survivors of extremist violence around the world; migrants seeking refuge around the world, and for those who are trying to help them. The rest of the missing schoolgirls kidnapped by Boko Haram, who remain in our hearts as long as they remain missing. The hungry and homeless, the ill and the addicted, the lost and the lonely; the unemployed.
Worship
This Sunday,
January 5,
10:00 am
The Second Sunday

after Christmas:

Epiphany


Guest Preacher:
Dustin Wilsor
Scripture:
Matthew 2:1-12
Color: White/Gold
Liturgist: Emily Hitchens

Spirituality & Power
Alki UCC 2020 Preacher Series begins this Sunday, January 5.
We kick off the New Year with an exciting guest preaching series, an opportunity to hear from four dynamic leaders in the Pacific Northwest and learn how they are using their influence for the greater good.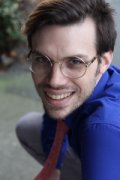 Dustin Wilsor
, our Guest Preacher on January 5,
is a seminary student at the United Theological Seminary of the Twin Cities and serves as a church elder and Ministry Intern at Woodland Park Presbyterian Church in Seattle's Greenwood neighborhood.
Dustin is active in Seattle's arts and culture community, having worked at the 5th Avenue Theater for two years. He enjoys urban life in the Central District with his husband.
The series continues:
January 12: Rev. Bianca Davis-Lovelace, Executive Director of REACH (Renton Ecumenical Association of Churches)
January 19: Rev. Colleen Chinen, Pastor, Steel Lake Presbyterian Church
January 26: Rev. Mike Denton, Conference Minister, UCC Pacific Northwest Conference

Note: Pastor Kelly will be in worship each of the Sundays.
Alki UCC Choir Open Call for All!
Winter Workshop Saturday,
January 11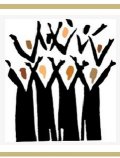 Come and sing with us! The 2020 singing season starts for the Alki UCC Choir at our workshop on Saturday, January 11, from 9:00 am to 3:00 pm. We sing plenty of new music, eat potluck lunch and connect, refreshed, for our new season.
If you've felt the pull to sing with the choir, this workshop is the time to start ... we welcome new members until February 3 when Easter rehearsals begin.
RSVP by Thursday, January 9 through the church office. — Jane Gunwaldsen
Vacations/
Holiday Office Hours
Pastor Kelly is on vacation through January 4.
Marshan Goodwin-Moultry is on vacation through January 7.

The church office is open through January 3 on a flexible schedule.
Voicemail and email are regularly monitored; call or email ahead of time to confirm or arrange for building access.
Seattle/King County Medical Clinic
February 13–16
The clinic will offer free medical, dental and vision care to anyone who struggles to access or afford healthcare. All are welcome regardless of income, insurance, housing or immigration status. Patients will not be asked for documentation of any type. Patients do not need to reside in King County or Washington State to receive services.
Interpreters, medical professionals, and other volunteers are also welcome. More information here.

Click on the big blue donate button to learn how to donate by check or a secure online credit card donation.