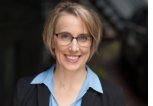 Last week we met Dustin Wisor, our first preacher in the Spirituality and Power series and an engaging seminary student who told the story of the three wise men (not actually wise, nor men, nor three) through the lens of subversive power. By silently traveling another way home, they provided the Holy Family the time and space necessary to escape Herod's cruel eye.
This Sunday, we welcome Rev. Bianca Davis-Lovelace, a local UCC minister actively engaged in questions of spirit and justice in the Seattle-area. She will focus on the power of standing up through the lens of Jeremiah and the Old Testament covenant.
Welcome Rev. Davis-Lovelace!
Onward,
Pastor Kelly
Spirituality & Power
Alki UCC 2020 Preacher Series continues this Sunday, January 12.
Influence. Privilege. Power. How we navigate these dynamics of life together is critical to understanding who we are as soulful and intentional people.
Alki UCC kicks off the New Year with an exciting guest preaching series to learn how four dynamic faith leaders are using their influence for the greater good.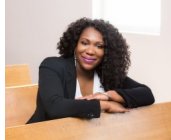 This Sunday we welcome Rev. Bianca Davis-Lovelace, Executive Director of REACH (Renton Ecumenical Association of Churches) and an ordained United Church of Christ minister. She also serves as the Washington State Tri-Chair for the Poor People's Campaign: A National Call for Moral Revival.

Bianca earned a Bachelor of Science degree in Speech from Jackson State University and a Master of Arts Management degree with a focus in Nonprofit Management from Columbia College Chicago in 2010. She received her Master of Divinity from Chicago Theological Seminary in 2013.




In addition to her pastoral ministry, Bianca was formerly employed with Hektoen Institute/Chicago's Cook County Health & Hospital Systems as an Early Intervention Services Specialist and Health Educator, where she provided health education, community outreach, testing/counseling and early intervention services to at-risk communities and clients diagnosed with HIV/AIDS. In 2015, she was chosen as Princeton Theological Seminary's Black Theology and Leadership Fellow and one of Union Theological Seminary's top 50 Millennial Leaders.





In 2015 she was awarded the honor of Chicago's 40 Under 40 for the Young Women Professionals League. In 2017, she served and represented the state of Washington as a Spring 2017 Community Organizing Fellow for Organizing for Action founded by Former First Lady Michelle Obama & Jim Messina.



The series continues:


January 19: Rev. Colleen Chinen


Pastor, Steel Lake Presbyterian Church
January 26: Rev. Mike Denton


Conference Minister, UCC Pacific Northwest Conference




Note: Pastor Kelly will be in worship each of the Sundays.

Explore the communion of science and faith in

"Painting the Stars."




Community Adult Ed. series begins January 30.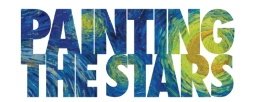 Where is Christianity headed in the 21st century? Join the conversation!
"Painting the Stars: Science, Religion and an Evolving Faith" offers provocative ideas on how our faith interacts with the world of expanding scientific knowledge. The seven-session evening program features video presentations followed by small group discussions, led by moderators Bob Jackson and Russ Thornock.
Check out the series trailer here.
Thursdays, 7:00 to 8:30 pm
January 30 – March 12
Alki UCC parlor
Registration deadline Friday, January 24
Suggested donation to cover materials: $15.00
Contact Bob or Russ with questions. Register through the church office.
"When I have a terrible need of — dare I say, 'religion' —

then I go outside at night and paint the stars."

— Vincent Van Gogh

Our Wider Community:


Of Interest Online .

..

Getting Out & About ...




Making a Difference!




West Seattle Meaningful Movies presents:
Stronger than Medicine
Saturday, January 11

6:30 pm/refreshments 7:00 pm/movies & discussion
Kenyon Hall, 7904 35th Ave. SW
A story of leadership and community showing up for the common good, the compelling documentary chronicles how more than 100 civic agencies, non-profits, private businesses and healthcare organizations come together to do the important work of providing for the immediate healthcare needs of twenty thousand community members.
More info and free tickets here.
(See related story about the Seattle/King County clinic coming up February 13 - 16.)
Women's March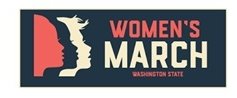 Saturday, January 18


Mark your calendars to come out in solidarity for this year's anniversary march.
More info here.

An outing for our congregation and friends
in commemoration of
International Holocaust Remembrance Day


"The Rescue"




A Live Film-Concerto




The story of Jose Arturo Castellanos, the Latin American Wallenbrg




Screening of the documentary short film with live musical soundtrack




Saturday, January 25 at

7:30 pm




Town Hall Seattle, 1119 8th Ave




Free/advance registration required.


More info here. Carpooling and additional details to come.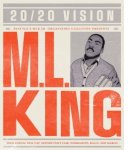 2020 MLK Day


Join us for our community's largest tribute to the legacy of Dr. Martin Luther King, Jr.

"20/20 Vision" reflects the clarity of Dr. King's dream and the power YOU have in 2020 to reclaim and re-envision it. Activities are free to all, including workshops, a job fair, rallies, a march and community meal.

Faith Action Network's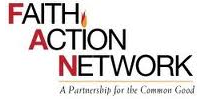 Faith Advocacy Day 2020
Register Now
Thursday, February 6
9:00 am to 3:00 pm
Meet at:
The United Churches of Olympia
110 11th Ave SE
Olympia, WA 98501
Put your faith into action as you bring the voices of compassion and justice to our elected leaders. The day includes dynamic workshops, legislative preparation sessions and meetings with your legislators and their staff. L
unch Is provided.
Registration: $15.00 in advance; $20.00 at the door. More info here.
To elected, civic, and faith leaders, as well as individuals who wish to be allies to the Jewish community in combating anti-Semitism, we recommend the following ways to help meet the challenge:
Seek to Understand
Stand Up
Reach Out
Advocate
Prayers for Alki UCC member Bob Jackson, undergoing surgery today at Swedish Hospital for a broken leg and dealing with "a number of bears." We send our love and light to him, wife Vicki and family.
Prayers for Imy Peterson, who is in the UW Hospital, for Don and the the entire Peterson family.
# # #

Family members related to longtime Alki UCC member Jim Connor will attend worship next Sunday, January 19 and invite people to gather during coffee hour to remember Jim, who died on November 16. Jim and his wife, Beverly, have been a beloved part of our community for many years.

For those grieving the recent death of a loved one:
Kirstin Duckett and family, the family of Nancy Van Wyk, Julia Peeler's sister; Larry Gill; the family and friends of Ruth Okada; family and friends of Shelley Webster; Kathy Herigstad and family; Amy Young and family
Recent hospitalization, illness and other concerns:
Dayle Banks, Kirstin Duckett's father, Don Peterson, Jeff Jolly, Bev Connor, John Kinsman, Lois Constantine, Kathy Herigstad's sister Jackie, Jan Cochran
For homebound members/friends of Alki UCC: Doris Colbert
Wider World: Prayers for the earth and for all those affected by the devastating bushfires in Australia;
for all those affected by the increasingly cruel and inhumane US immigration policies imposed by the current administration;
prayers for fewer guns, for all victims and those affected by gun violence; victims and survivors of extremist violence around the world; migrants seeking refuge around the world, and for those who are trying to help them. The rest of the missing schoolgirls kidnapped by Boko Haram, who remain in our hearts as long as they remain missing. The hungry and homeless, the ill and the addicted, the lost and the lonely; the unemployed.
Worship
This Sunday,
January 12,
10:00 am
First Sunday after Epiphany
Baptism of Christ

Guest Preacher: Rev. Bianca Davis-Lovelace,
Scripture: Jeremiah 22:1-5
Color: White/Gold
Liturgist: Kim Becklund

Elves Needed this Sunday for After-Worship Decorations Take-Down
All Hands on Deck!

Please plan on staying after worship this Sunday to help take down and put away our Christmas decorations.

The more, the merrier!
Ministry Team January Schedule
Meetings
Stewardship:
Sunday, January 12 at 8:30 am
Worship & Music: Sunday, January 12
at 11:30 am
Worship Logistics: Sunday, January 12 after decorations takedown
Faith Formation:
Sunday, January 19 at 11:30 am
Caring Community/ Fellowship:
Monday, January 13 at 6:30 pm (Sandy Johnson home)
Communications: Thursday, January 23 at 12:30 pm
Outreach: TBD
Personnel: TBD
Minute for Ministry during Worship
January 12:
Faith Formation
January 19:
Worship & Music
January 26:
Worship Logistics
Alki UCC Choir Open Call for All!
Winter Workshop Saturday,
January 11,
9:00 am to 3:00 pm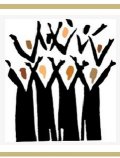 Come and sing with us!
If you've felt the pull to sing with the choir, this workshop is the time to start ... we welcome new members until February 3 when Easter rehearsals begin.
Last chance!
RSVP today through the church office.
Outreach/Social Justice Team "Climate Corner"
"Whatever you do
may seem insignificant to you,
but it is most important that you do it."
— Mahatma Gandhi

In the interest of saving the planet, please watch this space for simple suggestions on actions you can take as part of your daily routine that will cumulatively and collectively reduce our carbon footprint.
Consume Less Plastic
Beware of "hidden plastic" (like the thin plastic layer you rip off absentmindedly on many things). Think twice before purchasing an item with excessive plastic packaging; cut back on single-use plastic, like straws. There are many non-plastic options available for covering and protecting food.
If you tend to order the same item at coffee shops, take a reusable cup with you and you may even receive a discount!
From our Regional UCC Conference
Greetings from the Pacific Northwest Conference of the United Church of Christ. Welcome to a new decade and new beginnings!
Follow this link for an article index of our monthly packet, where you can read about the "Courtney Community Office Hour," the upcoming UCC Men's Retreat and more.
Host Family Needed for Denny School Chinese Guest Teacher
Laura Petrie writes:
The Denny school community is looking for a host family willing to open their home to the school's Chinese guest teacher, Mr. Chen, for a few months or the remainder of the school year.
Mr. Chen has adjusted very well to the city. He bought a car recently and is very independent. He also has made connections with the Chinese community in South Seattle. He is learning how to sugar paint and loves calligraphy to name a few of his interests. Contact Laura Petrie for more information.
Seattle/King County Medical Clinic
February 13–16
The clinic will offer free medical, dental and vision care to anyone who struggles to access or afford healthcare. All are welcome regardless of income, insurance, housing or immigration status. Patients will not be asked for documentation of any type. Patients do not need to reside in King County or Washington State to receive services.
Interpreters, medical professionals, and other volunteers are also welcome. More information here.

Click on the big blue donate button to learn how to donate by check or a secure online credit card donation.