Spirituality & Power
Alki UCC 2020 Preacher Series concludes this Sunday, January 26.
Influence. Privilege. Power. We launched the New Year with an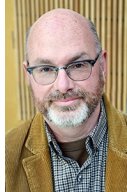 exciting guest preaching series to learn how four dynamic faith leaders are using their influence for the greater good. The series concludes this Sunday with Rev. Mike Denton, Conference Minister, PNCUCC
Rev. Michael Denton has been the Conference Minister of the Pacific Northwest Conference of the United Church of Christ since 2008 and was ordained in 1999.
He lives in Seattle with his beloved, the Rev. Lauren Cannon, and their son, Leo.
A Church of Extravagant Welcome 2.0

"Everyone is welcome here."

Extending an Extravagant Welcome is one of the UCC's foundational tenants. Anyone can worship with us, get involved in church life and support our community projects. Your voice is heard.
For those who are ready for a bit deeper commitment

to the collective, to the Meta, Faith Formation is offering

a springtime New Members Class.

Your voice already counts, but only members can serve in leadership positions or vote, a critical function in our congregational tradition. Every healthy church needs members who are willing to become educated on issues vital to the well-being of our faith community.
We're planning NOW, so
Please respond by Sunday, February 2 if you might be interested in attending the class, which will take place some time between March 12 and April 6.

If interested, let us know your scheduling preference from the following options:
1. One 2 1/2 hour class
2. Thursday night after the conclusion of Painting the Stars
3. Sunday after worship
4. Sunday afternoon with lunch.
5. Sunday evening.
We hope to hear from you!

If you missed Sunday worship, or would like to re-listen to a sermon, visit alkiucc.org, click on the "hamburger" logo to view the section tabs and then click on Sermons.
We're still filling in the audio backlog, so check back if you're looking for sermons from this fall or earlier.
Outreach/Social Justice Team
"Climate Corner"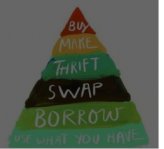 "Whatever you do
may seem insignificant to you,
but it is most important
that you do it."
— Mahatma Gandhi
Do the devastating wildfires in Australia break your heart? Is the planet truly on fire?
Read on for what you can do today

The raging Australian wildfires are a mounting crisis that most informed observers have quite correctly connected to climate change. Approximately 18 million acres of land have burned so far, and at least one estimate puts the number of animals killed on the continent at 1 billion. That's billion, with a "b."
In many ways, climate change is too big to wrap our heads around, because its effects can increasingly be felt beyond the floods, the droughts, and yes, the fires.
Here's the good news: Taking a bite out of climate change
is as easy as pie ... the easiest step is to simply gravitate —all at once or gradually — toward a plant-based diet.
Animal agriculture is a major driver of climate change. Estimates vary as to the percentage of greenhouse gas emissions that can be attributed to animal agriculture, but there's no question it's significant.
Nobel Prize-winning physicist and former US Energy Secretary, Steven Chu, noted that: "If cattle and dairy cows were a country, they would have more greenhouse gas emissions than the entire EU 28."
Let's all start right here, right now by reducing demand for beef, chicken and pork — by eating less meat and more plant based food.
Our Wider Community:


Of Interest Online .

..

Getting Out & About ...




Making a Difference!



This Saturday: an outing with our friends from

Kol HaNeshamah to commemorate

International Holocaust Remembrance Day


"The Rescue" A Live Film-Concerto
The story of Jose Arturo Castellanos, the Latin American Wallenbrg
Screening of the documentary short film with live musical soundtrack
Saturday, January 25 at 7:30 pm
Town Hall Seattle, 1119 8th Ave
Free/advance registration required.
More info here. To join the carpool, meet at the church at 6:15 pm.

Faith Action Network's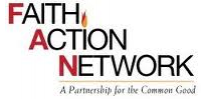 Faith Advocacy Day 2020
Register Now
Thursday, February 6
9:00 am to 3:00 pm/
Olympia, WA
Put your faith into action as you bring the voices of compassion and justice to our elected leaders. The day includes dynamic workshops, legislative preparation sessions and meetings with your legislators and their staff. L
unch Is provided.
Registration: $15.00 in advance; $20.00 at the door. More info here.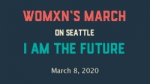 Womxn's March on Seattle
Sunday, March 8.
1:00 to 4:00 pm
Meet at Cal Anderson Park
1635 11th Avenue in Seattle
Come out in solidarity for this year's anniversary march, focused on amplifying the voices of womxn, femme, non-gender conforming people pushed to the margins of society and supporting youth leaders.
More info here.
Continued prayers for Alki UCC member Bob Jackson, who is at home recovering from recent challenges. We send our love and light to him, wife Vicki and family.
Prayers for Sandy Johnson, back home and bouncing after Sunday's health episode.
It was great to see Bev Connor, who attended worship this Sunday for the remembrance of husband Jim, who passed away in November. A longtime and beloved Alki UCC member, Bev is now in an Adult Family Home near her family in Tacoma. You can send cards and

letter to her through daughter Janelle:
Bev Connor,
c/o
320 E 32 Street,
Unit 206,
Tacoma 98404.

The Erickson/Johnson family (new moms Gina and Ashley and baby Cece pictured at left) report that Ashleigh is having an unplanned surgery this week, and they are asking again for help from their family and friends.
Any help you are in a position to offer is very much appreciated, including meals, visits or GrubHub gift certificates. Here's a link to their Meal Train page.
Gina says: "We are all incredibly thankful and grateful for this community and all of your support."
For those grieving the recent death of a loved one:
Family and friends of Jim Connor, family and friends of

Barbara T. Shadel Madden Andersen,

Kirstin Duckett and family, the family of Nancy Van Wyk, Julia Peeler's sister; Larry Gill; the family and friends of Ruth Okada; family and friends of Shelley Webster; Kathy Herigstad and family; Amy Young and family
Recent hospitalization, illness and other concerns:
Imy Peterson, Dayle Banks, Kirstin Duckett's father, Don Peterson, Jeff Jolly, Bev Connor, John Kinsman, Lois Constantine, Kathy Herigstad's sister Jackie, Jan Cochran
For homebound members/friends of Alki UCC: Doris Colbert
Wider World: Prayers for the earth and for all those affected by the devastating bushfires in Australia and the earthquakes in Puerto Rico; for all those affected by the increasingly cruel and inhumane US immigration policies imposed by the current administration; prayers for fewer guns, for all victims and those affected by gun violence; victims and survivors of extremist violence around the world; migrants seeking refuge around the world, and for those who are trying to help them. The rest of the missing schoolgirls kidnapped by Boko Haram, who remain in our hearts as long as they remain missing. The hungry and homeless, the ill and the addicted, the lost and the lonely; the unemployed.
Worship
This Sunday,
January 26,
10:00 am

Guest Preacher:
Rev. Michael Denton, PNCUCC Conference Minister
Color: White/Gold
Liturgist: Charlie Hinckley
Ministry Minute:
Worship Logistics

Coffee Hour Call for Hosts
Hosts needed for hospitality hour beginning in February. Sign up on Sunday or contact the church office.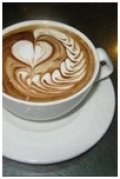 Thanks so much to our Caring Community/ Fellowship Team for coming to the rescue last week and this Sunday.
Explore the communion of science and faith in
"Painting the Stars."
Registration deadline tomorrow, January 24
Where is Christianity headed in the 21st century? Join the conversation!
To register by tomorrow, contact the Church Office. If you want to attend, but can't drive at night, contact Sandy Johnson.
"When I have a terrible need of — dare I say, 'religion' —

then I go outside at night and paint the stars."

— Vincent Van Gogh

Alki UCC Mardi Gras Sunday
February 23
Planning is underway for a special worship service and community event on Sunday, February 23.

Save the date and stay tuned!

Please contact the church office if you would like to be on call for the Snow Brigade and help out next time we need to prepare for excessive weather.
Host Family Needed for Denny School Chinese Guest Teacher
Laura Petrie writes:
The Denny school community is looking for a host family willing to open their home to the school's Chinese guest teacher, Mr. Chen, for a few months or the remainder of the school year.
Mr. Chen has adjusted very well to the city. He bought a car recently and is very independent. He also has made connections with the Chinese community in South Seattle. He is learning how to sugar paint and loves calligraphy to name a few of his interests. Contact Laura Petrie for more information.
Seattle/King County Medical Clinic
February 13–16
The clinic will offer free medical, dental and vision care to anyone who struggles to access or afford healthcare. All are welcome regardless of income, insurance, housing or immigration status. Patients will not be asked for documentation of any type. Patients do not need to reside in King County or Washington State to receive services.
Interpreters, medical professionals, and other volunteers are also welcome. More information here.
Monthly Staff Payroll Reporting Info Due Tomorrow
A reminder that relevant staff payroll information from December 26 through January 25. should be reported to our bookkeeper by close of business tomorrow.

Click on the big blue donate button to learn how to donate by check or a secure online credit card donation.